I'm not one for pets, I've never had a dog in my life (but I would love to someday in the future). However, what I do know is that dog owners spend big money on their four-legged best friends so I know for a fact the "pet niche" can be a tremendously profitable niche for affiliate marketers.
Today, we're looking at 10 dog-products affiliate programs that pay great commission rates to their affiliate. If you have a pet-themed niche (if not I'll show you how to start one below), or perhaps even a pet-related YouTube show, check out these 10 great affiliate programs and see which one is for you.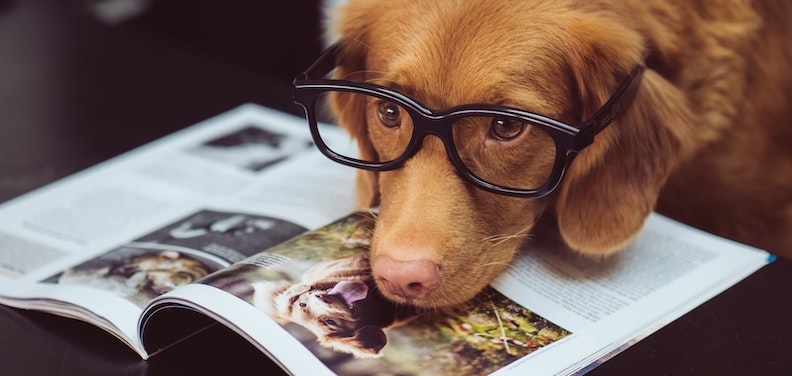 NB:
Want to see how I make money with affiliate marketing? My new book reveals my entire process, including my 4-step approach to building affiliate websites.
CLICK HERE to download my book for free
.
The 10 Best Dog-Products Affiliate Programs To Join (Overview)
Pet Care Supplies
Pets Warehouse
Revival Animal
Animal Den
TruDog
Petco
Furbo Dog Camera
King Kanine
Cherrybrook
FitBark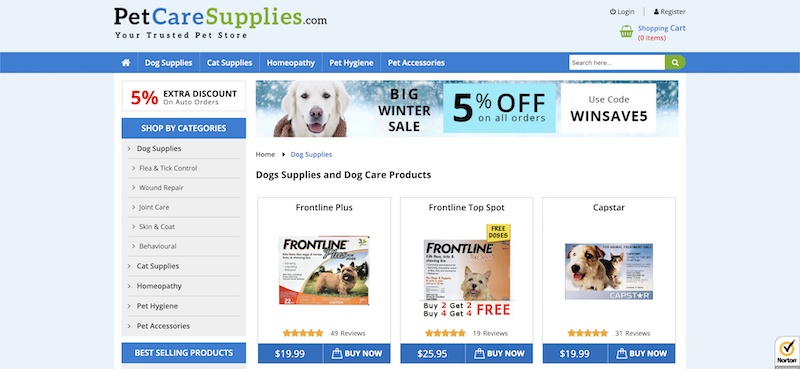 One of the top brands when it comes to pet health care products is Pet Care supplies. This firm is not only experts in dog's products but also other animals, including cats, and they have specialized in nutritional supplements, tick and flea treatment, eyes, ears, as well as joint treatment and dewormers.
Some of the popular products sold by this firm include Frontline Plus, Advantage, and Capstar, among others.
Pet Care Supplies understand pets' health better than most firms; their products are not only effective but also pocket-friendly. They offer some crazy discounts to their customers and a 100% money-back guarantee.
When it comes to an affiliate program, an affiliate will receive a commission rate of 10% with a potential of earning up to 13% commission rate for total sales amount that is equal or more than $5,000. Pet Care Supplies cookie life is 60 days and an average order value of $120.

The Pets Warehouse Company started operating in 1974 by breeding birds. They are still operating a storefront in Copiague, New York. Pet Warehouse's success is attributed to its principle of taking care of every customer's needs and making them their number one priority.
Nowadays, they feature over 50,000 products on their eCommerce platform. Their products include dogs, birds, and cats products, among other essentials.
Pet Warehouse is still adding brand new products as well as refining their eCommerce site, making it fast, precise, and accurate at the same time. If you cannot locate what you want, you can contact them via email or call for further assistance.
As an affiliate, you will earn an 8% commission rate on each sale you make, and their cookie life is 30 days. Their affiliate program is managed by ShareASale. If you would like to enroll in this program, it will be best if you visit their website and ensure that your website is pet related.

Dr. Roy Nielson founded Revival Animal in 1989 in his basement as a second business. Since then, the firm has developed to become a company that supplies pet health across the State with over 60 employees as well as two locations, a fantastic warehouse.
Revival Animal has specialized in offering pet care knowledge, quality health products for pets, and excellent customer service.
Revival Animal website features more than 1,500 pet products, and as an affiliate, you be receiving a commission rate of 10% on all the sales you make within their cookie duration of 45 days. With Revival Animal, the high average sale order is $110.
Their affiliate program is managed by Commission Junction and to for you to join this program check for CJ in the advertisement section. Usually, they offer customer promotions, free shipping, and special offers on a regular update.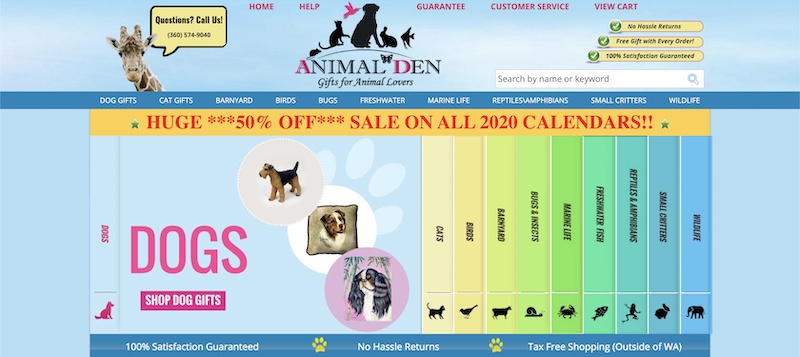 If you are a pet enthusiast, Animal Den will be your number one gift store for your dog or cat. Animal Den offers an array of gifts that are related to pets and animals; furthermore, they are highly committed to providing maximum satisfaction to their customers.
You are guaranteed 100% money back within 60 days, and they provide all types of products from mugs to mousepads, shirts, and jewelry as well.
As an affiliate, you will be earning a commission rate of 12% to 13%. You will receive a 12% commission rate for product sales worth $1000 monthly and a 13% commission rate for product sales worth more than $1000 monthly.
Animal Den features a cookie duration of 45 days, and they use Commission Junction in managing their affiliate program. Furthermore, you will be having access to links, banners, tracking tools as well as support as an affiliate for Animal Den.
TruDog Affiliate Program

Looking for a firm that offers high-quality ingredients for the health of your dog, then look no further as TruDog will be best for you. This firm is owned by a small family, and they have specialized in selling supplements and supplement supplies, foods as well as treats.
They feature freeze-dried meat products that are natural and made in the United States. These products are nutrient-dense.
TruDog aims to formulate pet food, which will be the most nutritionally complete along with pet products that are naturally made in order to help your dog be fit. As an affiliate, you will earn a commission rate of 10% along with some VIP rates.
TruDog cookie life is 90 days, with their average order being $47 and an average commission of $5. Their affiliate program is managed by ShareASale.
Petco Affiliate Program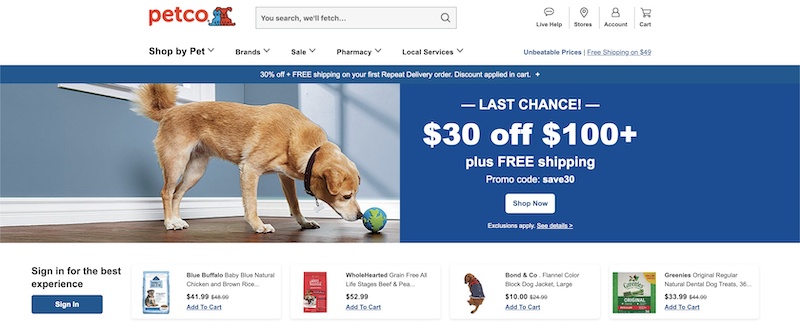 Petco has been in operation for over 50 years. This firm is obsessed with offering their clients with services, products as well as advice that will not only keep your pet happy but also healthy. Petco has more than 25,000 employees in more than 1,500 locati