Affiliate marketing makes money – that is the truth.
The problem is; very few aspiring affiliates ever manage to make their first $1, which I believe is the most important $1 you'll ever make.
Once you've actually seen it work, everything suddenly makes sense.
But how can you earn your first affiliate commission and better yet, how can you make it quickly?
That's what I will be trying to answer today.
While I can not guarantee you'll make your first commission today, it is a "proven system" that I have followed many times to make money with my affiliate marketing business.
Let's get started…
How To Get Started As An Affiliate Marketer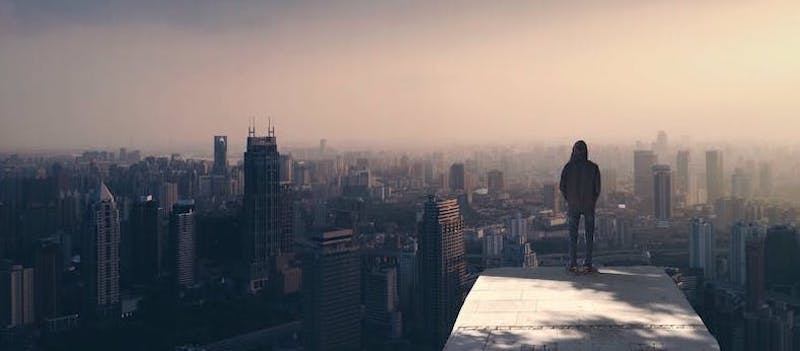 Pick a niche
The first step for every affiliate marketer should be picking a niche, in other words – a blog topic.
As an affiliate marketer, you are going to be earn affiliate commissions by driving traffic to your website first and then diverting that traffic to your "affiliate offers" with the use of the almighty affiliate link.
I have a great starter guide about affiliate marketing here if you're interested and I also have a guide showing you what affiliate links are and how to use them so check those out first.
If you're a complete beginner, and you no clue about what your "niche" should be, you can pick;
A topic you enjoy learning about.
A topic you are already-knowledgable about.
Whatever it is, make sure you pick a topic you will enjoy as you will be spending a lot of time creating content around that topic.
If you still have no idea of what your niche should be, then I also suggest you take a look at my niche-picking guide here (although it's not a guarantee you will find a niche you love using my method).
Buy a domain
Once you've got your niche figured out, it's time to build a website. This starts with registering a domain.
You can get your domain from BlueHost (which is my chosen provider) but there's SiteDomains which I like, and of course; NameCheap and GoDaddy.
It's very easy to register a domain name (but picking one isn't).
As you will soon find out, a lot of "good domains" are already taken but don't worry too much about your domain name. Mine is 3hundrd.com.
it makes no sense
it has a number within a number
it's misspelled (on purpose)
Yet, I still make money with this website, so don't worry too much about it.
If you're already finding all this a bit too complicated, don't worry as down below I have a free course that will show you how you can do all of this in step-by-step video lessons.
Build a website
Your next step should be starting a website.
While there are plenty of ways and platforms you can do this, look no further than WordPress.
It's easy, fast and free!
Also, any domain registrar you pick to register a domain name will likely also offer "one-click installs" which eliminates a lot of hassle and headaches when setting up your website.
I know for sure BlueHost has this option and there's also a dedicated video lesson on how to build out your website in the linked training course below.
Publish content on your website
Next comes the content, which is where a lot of people get stuck.
To be able to do affiliate marketing successfully, you are going to need people coming to your website and they will only come if you have content which they can read/watch/learn from.
The idea here is that your content turns readers into customers.
For example, let's say you start a gardening blog.
Your content needs to entice people to visit your website (and we do this with SEO) and once people are on your website, you will have links pointing to online vendors (such as Amazon) where readers can buy all the gardening items they need.
Do you see how that works?
Now, since we're talking about making your first affiliate commission, let me dig a little deeper here and tell you what type of content you need to be publishing to be able to make your first sale and that very important first $1.
Publish product reviews:
Product reviews work and any "guru" that says otherwise is either fooling himself or trying to fool you.
If there are products for sale in your niche (which there should be), be sure to write a dedicated review about each of these tools or whatever else they may be.
People who are looking to buy are also looking for reviews. If they want to buy product X, you can rest assured they will do their due diligence on it before they buy it (especially if it's an expensive-ish product).
I have a great product-review template that you can use to create your reviews so check that if you're interested.
Publish product comparison reviews:
Another style of review that is known to drive plenty of sales (and commissions) is the "Product X vs Product Y" review-style blog posts that people who want to buy like to read.
I would highly recommend you find the best two known (similar) products in your nice and put them head-to-head in an in-depth comparison post. I can all but guarantee that post will probably the one that nets you your first affiliate commission.
Publish answers to buyer's questions:
Last but not least, we also have the "how-to" type of content that targets buyers in the market with answers to their final-moment questions that they have.
For example:
"Where to buy Product X"
"How does Product X work"
"Can I use Product X with ____"
There are hundreds of these variations that you can use, you just have to find the ones that make sense for your niche and for the products you want to promote.
As I've explained in my Affiliate SEO Mastery course, you should start off publishing 30 posts split up like so;
10 product reviews
10 product comparison reviews
10 answers to buyers' questions.
Even though it's not a must, ideally you want to have these 30 posts up in 30 days.
If you can dedicate at least an hour or two a day to creating one piece of content, this will make sure that your website has enough content to drive traffic and if you have traffic;
Your first affiliate commission is not too far away!
BONUS Tip: Research Affiliate Programs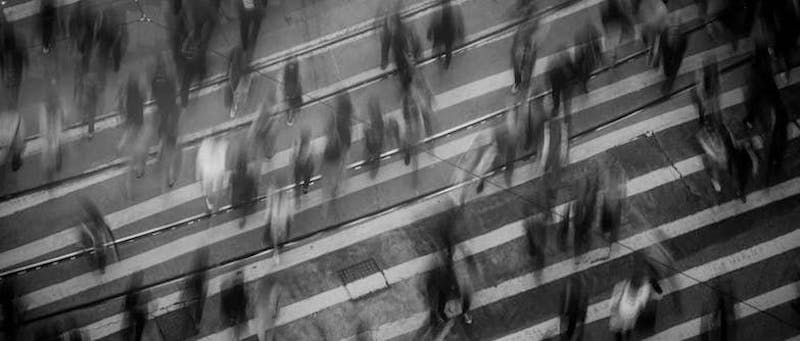 One thing I also suggest you do is to go deep researching affiliate programs in your niche.
I have been doing plenty of affiliate program reviews lately and it's surprising to see how many affiliate programs there are in just about every niche.
For us affiliates, this is a gold-mine opportunity as it gives us the ability to pick and choose the products we can promote and the affiliate programs we can partner up with (for the best commissions).
Don't just find one affiliate program and be satisfied with it.
Even though using the Amazon affiliate program (for example) is a great way to get started as it pays decent commissions and has just about every product under the sun, you should still be doing some research about what else is out there.
You can sometimes find affiliate programs that pay a different commission for the same product.
One such example comes from my recent affiliate marketing case study.
The product I am promoting can be bought either from Amazon.com or, from the official website.
On Amazon, I get 8%, but through the website, I get 30% – for the same product!
That's nearly 4X the payout!
On one platform I can earn $100, on another I can earn $400!
That is why I suggest you do your due diligence to find the best affiliate program to promote!
What Should You Do After You Earn Your First Commission?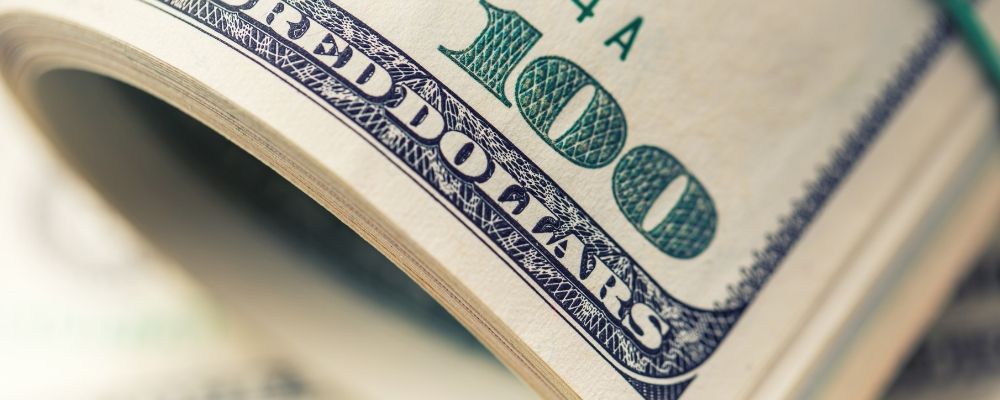 So you've followed my advice above and you've finally earned your first affiliate commission!
Congratulations – you've just beat the odds and actually made money with affiliate marketing.
But what do you do now?
Here are two simple ways to keep improving your affiliate business to eventually grow it into a full-time business for yourself,.
Create more content (that makes sales):
That is always the answer.
Did you publish your 30 posts, made some money and now have nothing better to do?
Write 30 more.
A "new blog post" is my go-to task for when I don't have anything else to do.
More content will always lead to more traffic and
More traffic will always lead to more commissions.
That is a fact!
There are ways you can get more traffic from your existing content, but in general – it's best to keep publishing more and more content as time goes on.
This site has over 300+ articles and I still publish one to two new blog posts a day!
See what products are selling:
You should also see what posts are working and what products are selling the most for you.
Was it a review, or a product comparison post that brought you sales?
Are the comparison posts getting most of the traffic or;
Is it the "questions" posts that are bringing in the people?
Figure it out (using Google Analytics) and double down on what works.
Of course, this "optimization" should only be done when you have enough data.
If you just made one sale, it may have been a lucky break, but if you have made 10 sales all from the same post – there's something to that that can be exploited for more affiliate commissions in the future.
That's all there is to it.
Once you've made your first ever affiliate commission, the sky is the limit and it will only grow from here.
My first commission was for $0.84c and I did it with Amazon.
Ever since that day, I have been making money with affiliate marketing (almost) every day.
Still confused? 
Does the above sound interesting but incredibly complicated to understand?
Don't worry…
Learn How To Make Money With Affiliate Marketing With The Affiliate Starter Pack Bundle!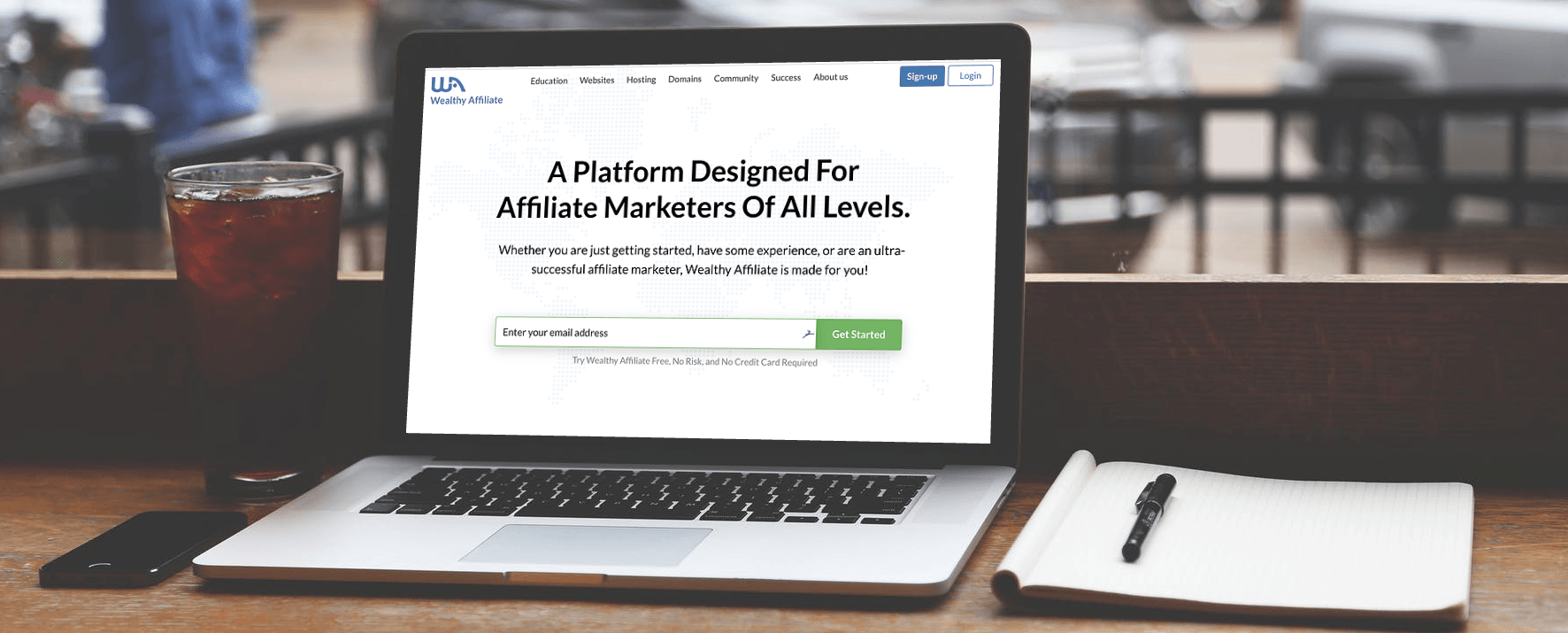 The Affiliate Starter Pack course-bundle is all you need to finally understand how this whole "affiliate marketing business" works, and how to use it to make money.
The ASP is a two-course bundle that I have created for my readers and for just $19, you will get access to two of the best "affiliate marketing courses" there is;
My very own Affiliate SEO Mastery course which you will be getting for free (instead of the usual $97) and
You will also get access to Wealthy Affiliate, my #1 rated affiliate marketing course.
Wealthy Affiliate offers a free membership (which you can get from here) but there's also a premium option that will unlock the higher levels of training along with 200+ hours worth of video content.
You can learn more about the Affiliate Starter Pack bundle here >>
If you're serious about making money with affiliate marketing, don't delay as the $97 bonus will only available for a limited time only, that is; when I release version 2.0 of my course.
Final Words
WANT TO KNOW HOW I MAKE MONEY WITH
AFFILIATE MARKETING?
(YOU ALSO GET A 10-DAY COURSE FOR FREE WHEN YOU SIGN UP)
After signing up, you will be redirected to the course page where you need to sign up again - no credit card required, just an email will do.
Thank you very much for reading.
I really hope this post has given you some ideas and some inspiration to go out there and make your first ever affiliate commission online.
Remember what I said at the beginning of this article:
Making your first $1 is a life-changing moment and you should not quit until you have seen your first $1.
Hopefully, this guide helps you get there.
I'll leave you to it.
NB:
Want to see how I make money online?
Here's my latest guide
showing you everything I do to earn money with simple, easy-to-build websites.