Welcome to my Ecom Cash Crusher review.
It's going to be a quick one here as there really isn't much I can say about Ecom Cash Crusher that I haven't said in countless other "make $2,000 today" systems I have reviewed.
I came across Ecom Cash Crusher (which I will refer to as ECC) via an email blast from various online gurus (I subscribe to a lot of junk newsletters to stay in the loop of what is out there) so I decided to see what it is all about.
Typically, I assume the worst;
As I said, I have seen way too many products such as this that promise you the world, but sadly never deliver – and neither does ECC to be quite frank.
However, this course is not all bad either (and I will explain why below).
In this review, I will show you what Ecom Cash Crusher really is, what it teaches + some (better) alternatives that you use.
So What Is Ecom Cash Crusher?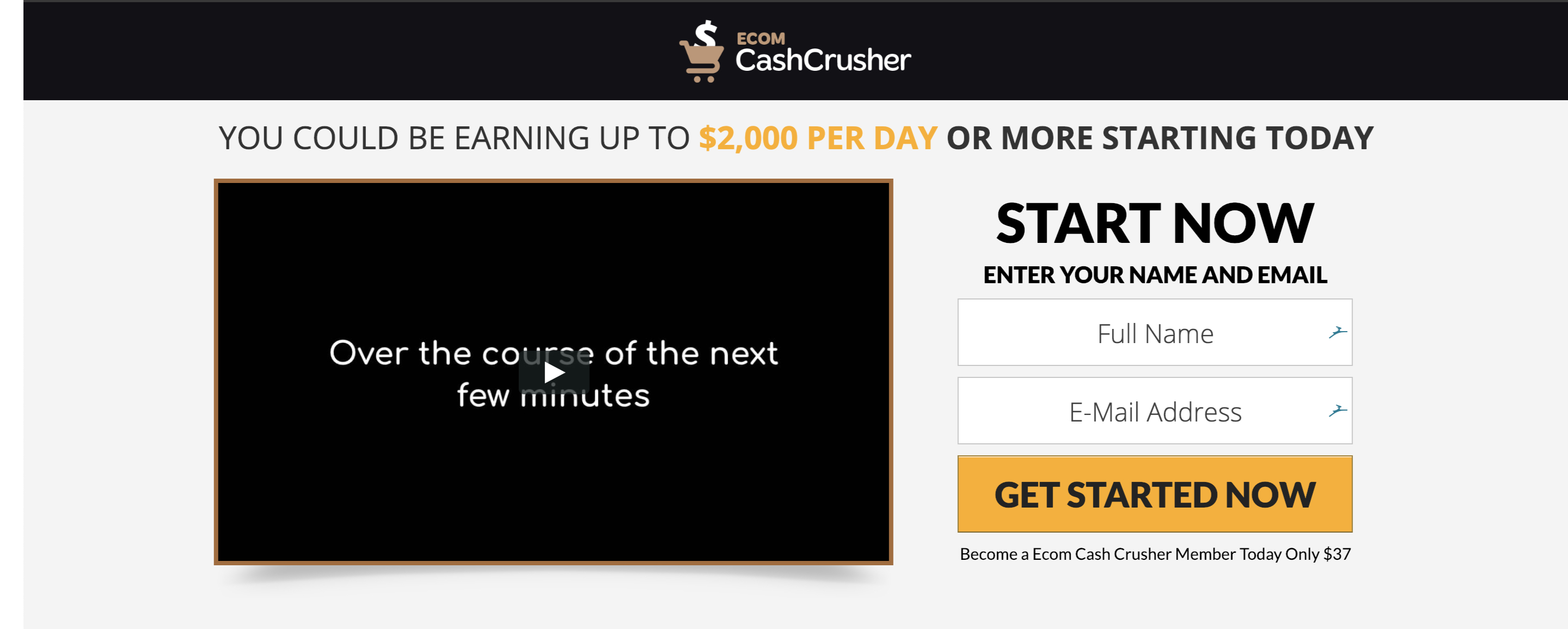 Ecom Cash Crusher is a "new" training that will show you how to make money with the now-infamous online dropshipping business model.
For those who are not familiar with this, you'd do well in checking out my incredibly-detailed dropshipping guide here.
So can you really make money with dropshipping?
Yes, you can – and a lot of it too.
I too have a dropshipping store which makes me around $3,000 to $4,000 a month (in sales) so I can tell you that yes;
Drop shipping is most definitely a real, profitable thing.
But can you make money with Ecom Cash Crusher?
While you won't find any ground-breaking information in this course, it will show you how to get started with drop shipping yes.
The problem I have with this course is their "claims" of being able to make thousands upon thousands with this information, which is simply not true,
In fact, my main problem with this course is the level of deception they are using to sell – to the gullible.
I understand that you need to fluff things up and I am in no way discrediting the work ECC has put into creating this course here.
I too have created an online course (teaching you how to do SEO) so I know what kind of effort goes into creating one.
What I don't like is their hyped up, fluffed up claims.
For starters;
You are going to need a big budget to make sales:
Ok so you will buy the ECC course, then what?
Then you have to buy/create your own online store, which will run you at least $39 per month with Shopify.
Then you're going to need a big budget (I estimate around $1000) to be able to run Facebook Ads – which is the key to success with drop shipping.
Then you need money to fulfill the orders that you get via these ads (of course; nothing is guaranteed).
The issue here is that ECC makes this out to be as the only thing you're going to need to be able to make money.
They don't tell you WHAT you're buying into:
Without reading this review, you would've had no idea that this is a drop shipping course.
I see this way too often lately (courses not telling you exactly what you will be doing).
This is because – I assume – people already know that most of the information that will be laid out in the course can often be found for free elsewhere (YouTube is a great place to learn about dropshipping btw).
This trend needs to end now.
Sales do not equal profit:
Another thing I have to mention here is the fact that $2,000 in sales do not equal $2,000 in profit.
This is something that also grinds my gears more then it should (perhaps) with these dropshipping courses.
I have seen screenshots of $100,000 months which do look impressive, but that does not mean the person is making $100,000.
On average – with a drop shipping store – you are looking at around a 20% profit margin after inventory costs and paid ads (that would be considered a great success).
While 20% of $100,000 is an impressive payday, it's not as great (or rather not as easy) as one may think.
Also, I can show you an $80,000 income screen, but I will not tell you that I had to spend $100,000 on ads to make that.
Of course; that's no way of making money online (but you'd be surprised how often this happens).
The reviews are fake, hired actors:
Last but not least, as was discovered by another reviewer of Ecom Cash Counter, the testimonials you will see in the sales video on the website are fake.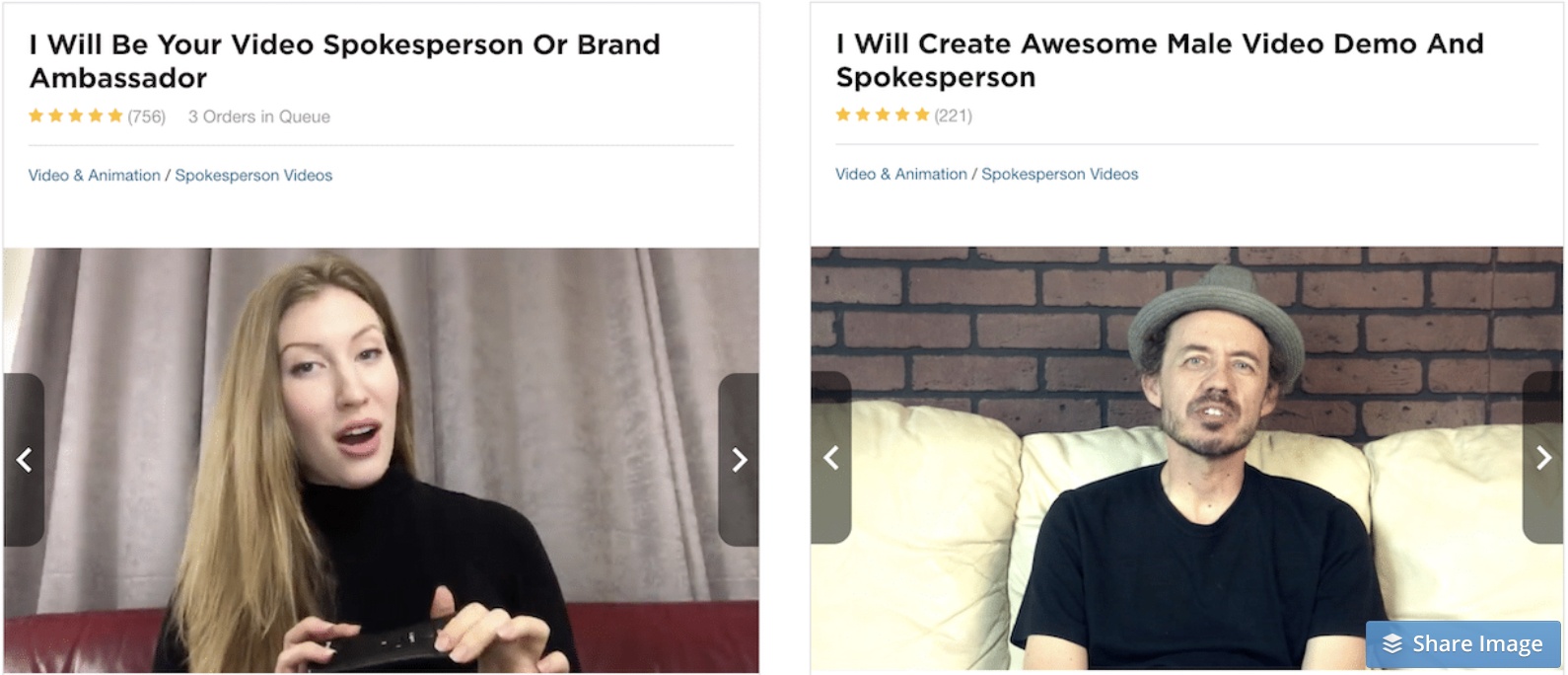 This to me is a huge turn off and a big red flag that something is just not quite right with this course.
How Much Does Ecom Cash Crusher Cost?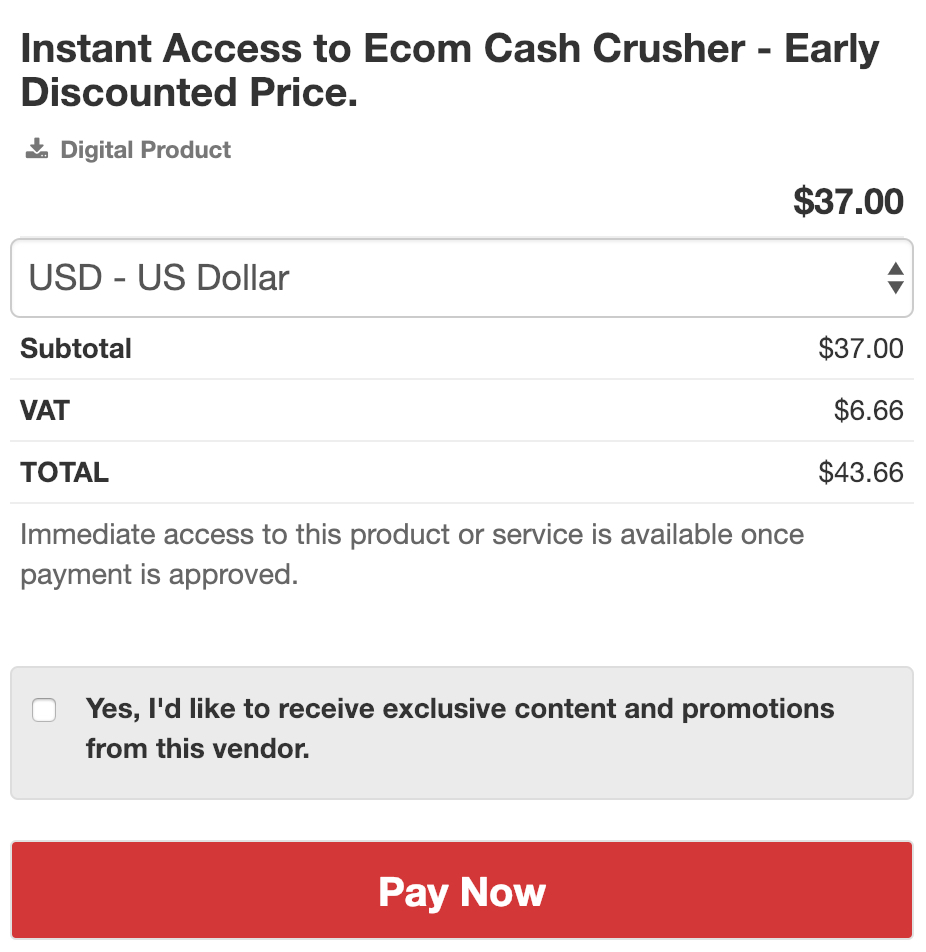 The current price for the "early bird" access to Ecom Cash Crusher is $39, which honestly; is not too bad.
Is Ecom Cash Crusher Legit?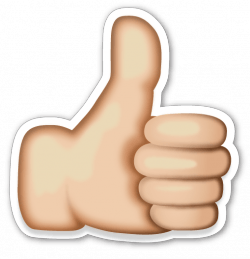 You may not have expected this from me, but yes; for $39, it's a good investment to learn how to make money with drop shipping.
Even though I do not agree with their marketing efforts (which is literally and purposefully misleading), the information laid out here can teach you how to (at least) start your dropshipping store.
Is There A Better Way To Learn Dropshipping?
I know I said that dropshipping can be learned for free on YouTube, however;
Having a structured course that will walk you through each step is highly beneficial and for $39, it's well worth the price.
What I am saying here is that by investing $39 in ECC, you are literally saving tens of hours research and trying to put the pieces together by watching free YouTube videos.
I too learned the e-com / dropshipping game through a paid course and that was Ecom Elites by top-drop shipper Franklin Hatchett.
I highly suggest you check that out as an alternative to Ecom Cash Crusher if you are interested in mastering drop shipping.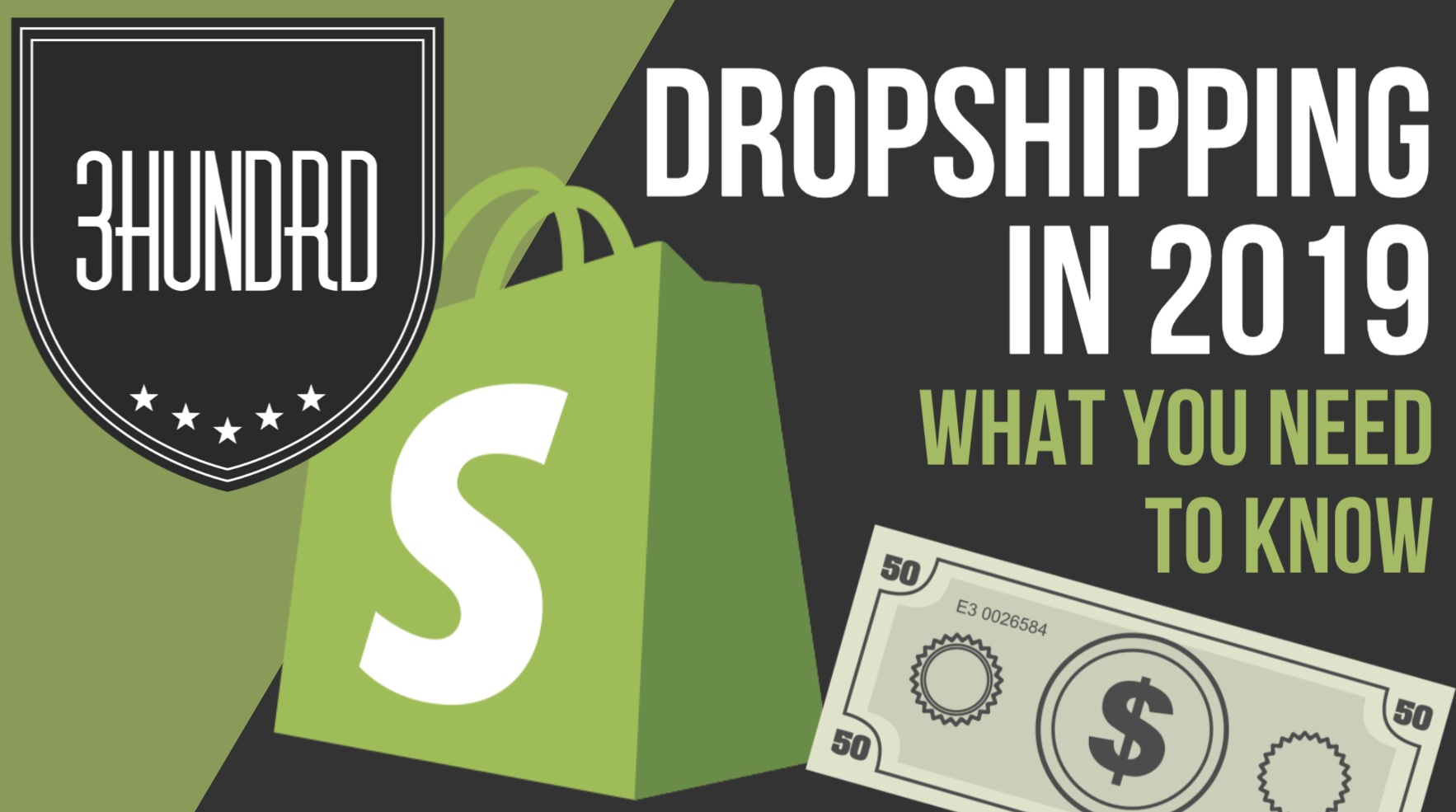 Final Words
Thank you very much for reading my Ecom Cash Crusher review.
I hope this review has given you the answers you need to make an educated decision about this course.
If you're a complete beginner to dropshipping and want to find out more about it before you invest in ECC;
Here are some of my most-read guides that will show you what you can expect by embarking on this journey:
Thanks again.
Talk soon.
Christian Lee.