How many times have you come across a training course claiming it's the "secret key" to unlocking massive internet profits?
I've been in the "make money online" industry for half a decade now and I come across these hype-y bold claims 3-4 times a day.
Just in case you haven't figured it out yet, most of these training programs are straight-up garbage.
Today – I am doing my Savage Affiliates review. A "new" training course by none-other than YouTuber Franklin Hatchett and I have to say; this course is NOT your typical training course, it's actually as legit as they get.
Yes – just in case you were looking for a quick answer – Franklin's Savage Affiliates course is a course you should definitely get excited about.
In this review, I will be telling you:
What Savage Affiliates is all about
What you can expect to get out of it
How you can use it to make money
Whether the $197 cost is justified (or not)
A few alternatives (which I think you'd want to know about) and
I'll also offer you a $97 bonus that you can claim (if you decide to get a copy of Savage Affiliates

today

).
NB: Please note that I earn a small commission if you decide to purchase Savage Affiliates. For more information, please visit my Earnings Disclaimer page.
Let me first give you a quick summary of what you can expect from Franklin Hatchett's Savage Affiliates training course.
Savage Affiliates Final Rating
$197 (Down From $497)
Price

Features

Training

Value For Money
Savage Affiliates Review: Is It Worth It?
Great course for beginners
In-depth & up-to-date content
A legit course by a legit creator
No fluff / No BS
All you need to start an affiliate marketing business
Access to my $97 BONUS when you become a member (see below)
Who Is Franklin Hatchett?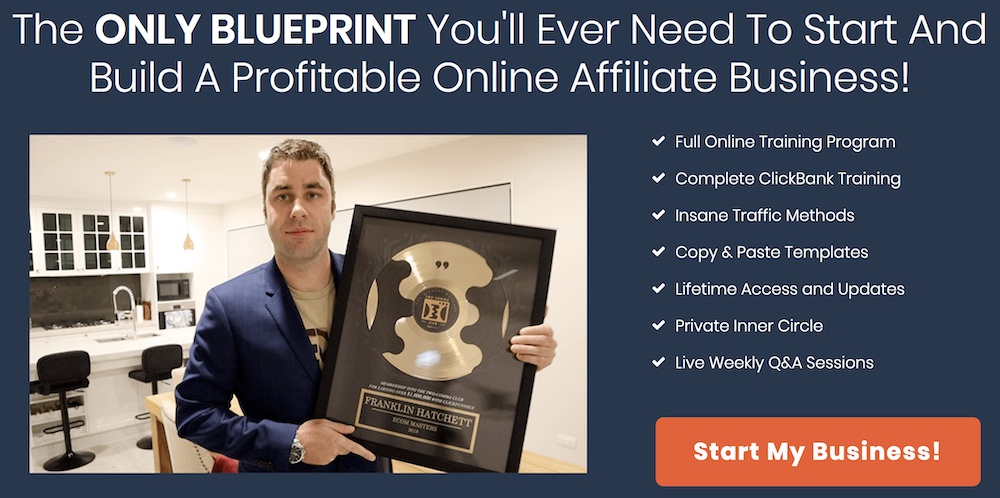 Before I get into my Savage Affiliates review, I first want to talk about the man behind it, Mr. Franklin Hatchett.
As I am sure you could tell (even though YouTube-gurus are usually not my favorite); I am a big fan of Franklin.
I first discovered his YouTube channel when I was looking to get started with dropshipping.
After going through his Ecom Elites course (which is his dropshipping course) – and seeing how well that course worked out for me – I instantly become a fan of Franklin and the premium products he offers.
Of course, being an affiliate marketer above all else, when I saw he had an affiliate course coming up (Savage Affiliates) I immediately jumped on it knowing well enough Franklin will deliver some gems.
& he did.
The reason I am telling you this is because Franklin Hatchett is a guy that can be trusted.
Unlike thousands of other YouTubers out there, the man not only talks the talk but also walks the walk.
With that said, let's jump into my Savage Affiliates review so I can show you what to expect once inside.
NB: If you'd like to know more about also have another post/guide about Franklin Hatchett which you can check out here.
What Will You Learn Inside Savage Affiliates (Review)


Your Affiliate Marketing "Foundation"
There's a lot of hype around affiliate marketing, how it's done, what it is and how to actually make it work for you – which is why many end up failing before ever starting.
As I always say; 
The reason why many struggle is because of what they know & what they don't know.
The first chapter of Savage Affiliates will clear out all the BS and bad information out of your system giving you a framework and an understanding of what affiliate marketing is and how it works.
I highly recommend you go through this so so you know what to expect in the exciting venture you are about to embark on.
How To Research Your Niche
The next lesson is about choosing the right niche for your affiliate marketing business.
If you don't know what that means, you can see my own guide on how to find a niche worth promoting but this lesson will also give you a few key pointers and data points you need to look out for to make sure that your niche is actually worth your effort.
How To Build Your Affiliate Website
The next step and lesson inside Savage Affiliates is all about how to build out your affiliate website.
Many over-complicate this step thinking their site needs to be some fancy/over-the-top website but the truth is; the simpler the website, the more it will convert.
Franklin will show you what you need to do to build out your website starting off from registering domains, getting hosting plans all the way to creating blog posts, pages, etc…
How To Use Clickbank To Make Money
If you've seen any of Franklin's YouTube content, you'd know he does extremely well with Clickbank.
In this lesson, he goes through the entire process of how he builds out "Clickbank websites" that are built once and then keep on earning a passive income without you ever doing any work at all
How To Use The Amazon Associates Program
You will also get a lesson on how to use the Amazon Associates to make passive income as an affiliate with the biggest brand in the world.
I also have a great guide on how to become an Amazon Associate so be sure to check that out first.
The Fundamental Basics of SEO
For affiliate marketers, there's no better source of traffic than Google traffic.
As a successful affiliate, you need to have two things:
A constant flow of traffic.
A constant flow of traffic that converts well.
Google traffic (SEO) provides exactly that and in this lesson, Franklin gives you all the methods of how he builds out his SEO with keyword-rich blog posts and a few on-page SEO tips.
How To Use Paid Traffic For Your Affiliate Offers
Paid traffic is how you go from an "average affiliate" to a "savage affiliates" and I needed this lesson as much as I needed more affiliate commissions.
See once you have started earning with free traffic, all you have to do is "pour fuel onto the fire" and paid traffic is the perfect tool to do so.
Of course (coming from his dropshipping background) Franklin knows the ins-and-outs of paid traffic well (both Google Ads and Facebook Ads) so you will definitely learn some gems in this lesson.
How To Get Free Traffic To Your Affiliate Website
Apart from paid traffic and SEO traffic, as an affiliate marketer, you also have a plethora of other options you can leverage to create a steady flow of visitors to your website.
Franklin goes through his list of free traffic sources and while they may not be the "best converting" – they sure do provide so "quick wins".
Hint: One of these secret traffic sources is Pinterest.
How To Leverage The Power of Email Marketing
Paid traffic is expensive to run (and complicated to set up)
Organic traffic takes time to grow (& Google continually moves the goal post for what they consider to be good content).
However, email marketing is a goldmine for "savage affiliates" who know how to use it to earn six-figures-plus in affiliate commissions.
In this lesson, you will learn all about how to leverage email marketing to build out email funnels that convert like crazy.
Speaking of funnels…
The "ClickFunnels" Academy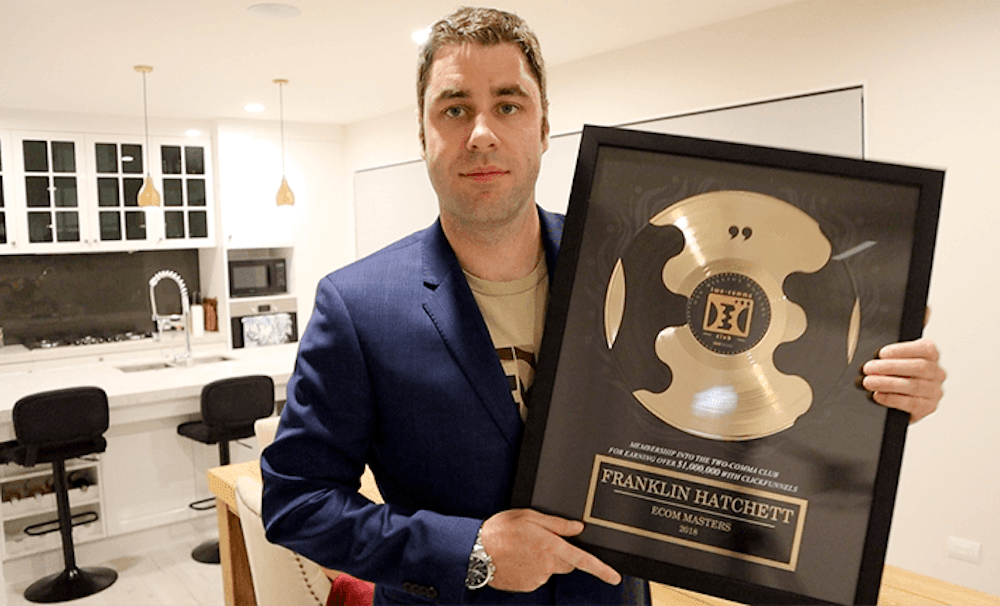 Last but not least, you also get a bonus lesson inside Savage Affiliates and that is; the ClickFunnels lesson.
Again' if you have been following Franklin on YouTube, you'd know he's one of the best ClickFunnels creator (and affiliates) in the world so the lessons he shares here (on how to use Clickfunnels with affiliate marketing) is definitely one to watch out for and look forward to.
What I Think About Savage Affiliates
As I said at the beginning of this review, Savage Affiliates is most definitely legit.
It's not a "scam" or some over-hyped course, it's a gem packed video guide that gives you an understanding of how affiliate marketing works and how to use it to build a lifestyle free of the daily grind.
I've reviewed more than a few courses throughout my time here and to this day, it's one of the best I've ever had the pleasure of going through.
Who Is This Course For?
This is an interesting question because Savage Affiliates has something for everyone.
Beginner affiliates can use it to learn the foundations, learn how to build websites and how to make money with affiliate marketing.
On the other hand, pro affiliates can also use the more "advanced" lessons such as the Paid Ads strategy and ClickFunnels guide to help them make more money.
This course is for everyone.
If you're a beginner, then it's going to give you a clear roadmap ahead.
If you're a seasoned pro, it's going to give you a few key lessons that can easily help you 10X your income.
Do I Recommend Savage Affiliates?
Yes – I most definitely do.
While there are some alternatives (which I will be telling you about shortly), I have to admit there's very little I would fault this course on.
The videos are top quality,
It's clear there was a lot of effort put into creating this course
Franklin knows what's talking about (because he's actually done it) and
It's packed with great information to help pretty much anyone succeed with affiliate marketing.
Now before I tell you about my special $97 bonus that I have prepared for you, let's take a look at what you can expect to pay for this course.
How Much Does Savage Affiliates Cost (With Discount)?
Now I know what you may be thinking;
"A course like this must require you to sell an organ to be able to afford".
Don't worry – it's actually offered at a very reasonable price.
I have seen many more courses come and go that were far worse, and cost a lot more than Savage Affiliates.
At the time of writing this review, the course currently sells for a one-time fee of $197, down from $497.
Now I am not sure when the price will go back up to $497, but as of today; you can get Savage Affiliates at a $300 discount.
Not only that, but I also have a very special and very limited offer for you to sweeten the deal.
My Limited-Time Savage Affiliates Special Bonus Offer
A few months ago, I created my very own course, the Affiliate SEO Mastery (link to my own very-biased review).
That course is the exact 3-step process that I use to build out my affiliate marketing mini-empire and you can actually see the course (and the results it gets) in my latest affiliate niche site case study update.
As we speak, I'm working on Affiliate SEO Mastery 2.0.
Once that's finished and it goes live, I will increase the price from $97 to $197 and I will not be offering this bonus anymore.
If you're interested in purchasing the Savage Affiliates course, I will throw in there my $97 SEO course for free.
Not only that but once Affiliate SEO Mastery 2 goes live, you will also get free access to that as well.
How's that for a special bonus deal?
Here's what you will be getting for a one-time payment of $197.
Access to Savage Affiliates (worth $497)
Access to Affiliate SEO Mastery (worth $97)
Access to Affiliate SEO Mastery 2.0 (worth $197)
That's $791 worth of courses, for just $197.
Interested?
Click here to join Savage Affiliates and once you do, be sure to get in touch with via email with your receipt. I will then add you as a student to Affiliate SEO Mastery from the backed.
Any Better Affiliate Marketing Courses To Try?
WANT TO SEE HOW I MAKE MONEY WITH
AFFILIATE MARKETING?
(YOU ALSO GET A 10-DAY COURSE FOR FREE WHEN YOU SIGN UP)
You will be redirected to the course page where you need to sign up again - no credit card required, just an email will do.
Now that we've covered my special bonus for Savage Affiliates, let me share with you 2 more alternative courses which you may want to check out:
Wealthy Affiliate: This is the same course I have used to build for myself my affiliate marketing business. It teaches you all you need to know about making money online, affiliate marketing, local marketing, and more.
IncomeSchool: If you're a fan of YouTubers, you may have also come across the two amazing guys from IncomeSchool.com. They too have a course which will teach you how to build an affiliate marketing business.
Savage Affiliates Review: Final Thoughts
Thank you very much for reading my Savage Affiliates review.
I hope this post has answered any and all of your questions and if something is not quite clear, be sure to leave me a comment down below.
If you're thinking of purchasing Savage Affiliate, be sure to do so now as I am not sure how long the course will stay discounted for and I'll also be pulling my special $97 bonus deal once my new course is finished and launched.
I'll leave you to it.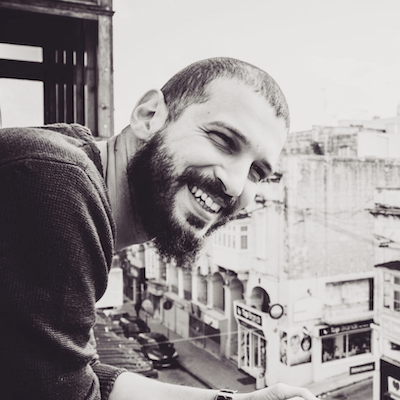 Since 2011, I've been learning how to make money online with affiliate marketing. This website is where I share everything I know and all I will learn along until I reach my next income goal of $30,000 p/month.