Whether it's a pandemic, an economic breakdown, or a nuclear war, people still need to be entertained somehow someway.
This is why the entertainment niche will always be a money-maker for affiliate marketers like you looking to get their cut out of "show business".
Of course, there are many facets to the entertainment business and the good news is, there's an affiliate program for pretty much each one.
If you're in the entertainment niche, here are…
The 12 Best Entertainment Affiliate Programs (Reviewed Below):
Kimia
Spicy Offers
Rakuten Marketing
Mobidea
Big Commerce
Wewe Media
Sonar Click
Viagogo
ShareASale
Etsy
Affiliate Window
Glispa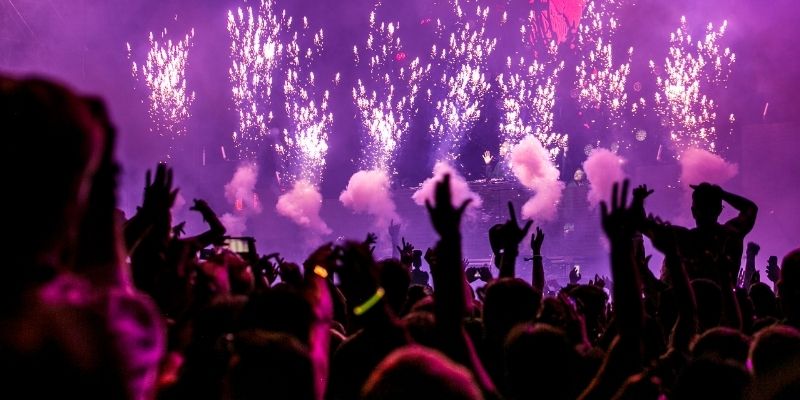 ---
---
Kimia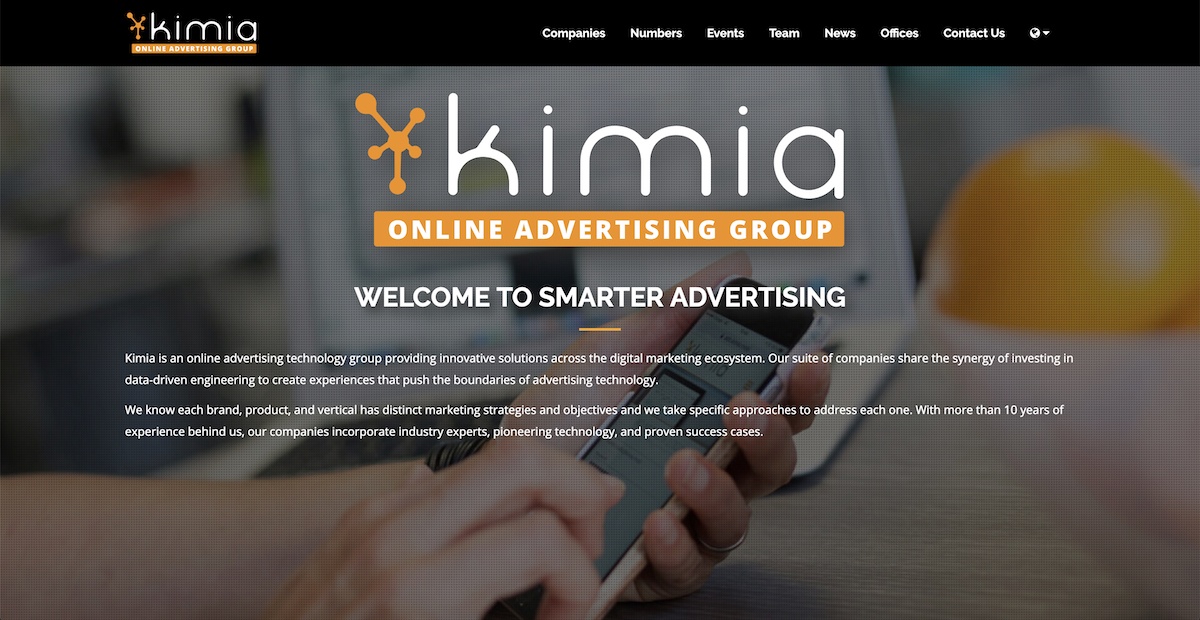 Kimia is an online advertising group that highlights the importance of innovations in the digital marketing environment.
The company relies on data-driven engineering to put together advertisers and publishers, analyzing even the smallest details of each brand.
They already run over 15 thousand campaigns, a large portion of which are entertainment-focused.
Content marketers at Australia writings told us what they loved about Kimia:
"What sets Kimia apart from other affiliate programs is that they really appreciate the value of interpersonal communication, which is critical to the success of entertainment marketing."
Spicy Offers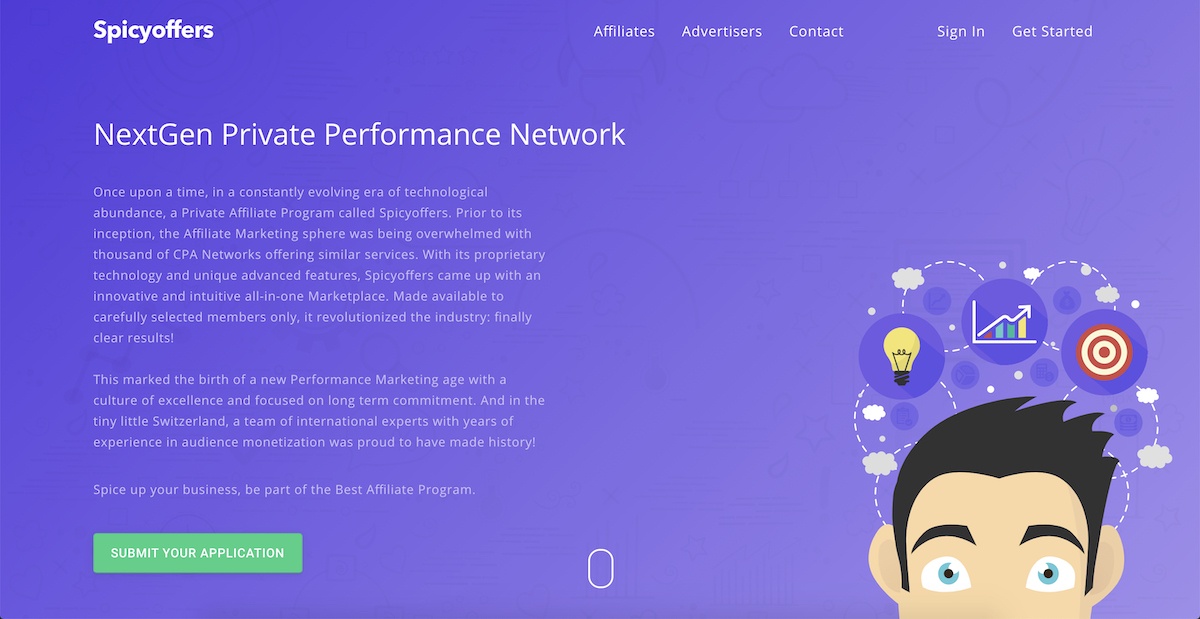 Spicy Offers work with a large network of publishers who constantly generate impressive volumes of traffic.
It's a tech-driven program that focuses mostly on digital goods, including gambling, money games, streaming, VOD, music, mobile content, sweepstakes, and similar offers.
As a reliable affiliate platform, Spicy Offers tend to create long-term relationships with advertisers.
The goal is to increase the number of recurring customers and ensure profitability in the long run. Besides that, you will like the program because of:
Statistics export API
Anti-fraud system
Expert consulting
Campaign tracking
Rakuten Marketing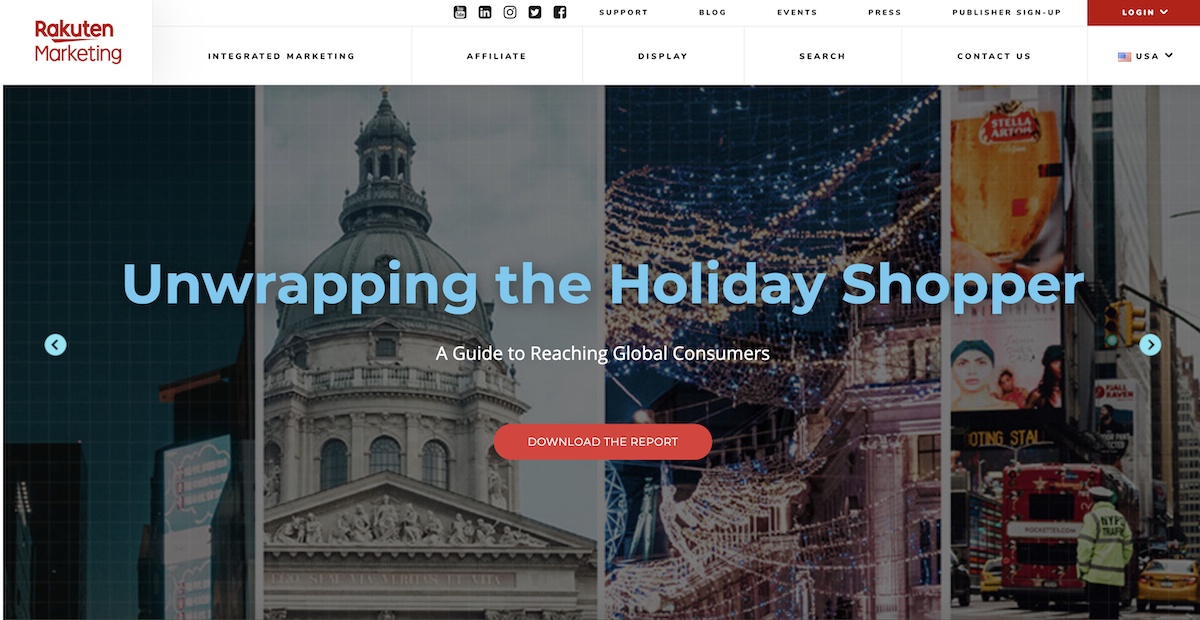 Rakuten Marketing is a major affiliate stakeholder that always comes up with the most appropriate solutions on how to engage and influence consumers.
This affiliate superpower services over a billion consumers all over the world, with some of the biggest clients being the likes of Lacoste and Guess.
Rakuten Marketing is not specifically designed with the purpose to serve entertainment-focused advertisers, but it's so massive that it encompasses a broad portfolio of publishers from this branch as well.
Mobidea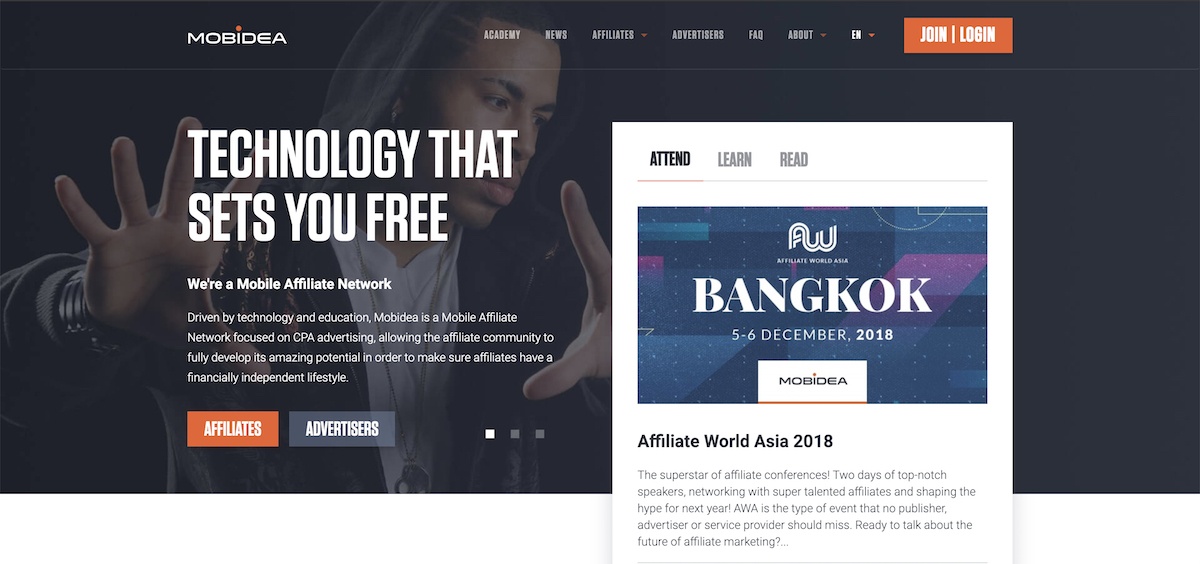 Mobidea operates on a CPA basis, providing advertisers with a low-risk ecosystem.
They utilize the state of the art business intelligence technology to identify the most productive traffic sources for each client individually.
Mobidea is dedicated to numerous entertainment offers, including mobile content, coupons and vouchers, and sweeps, but they also deal with music, gaming, dating, health, and fitness.
Cybersecurity experts at the best essay writing service claim Mobidea has an excellent anti-fraud system that successfully prevents bad sources, bots, malware attacks, device tampering, and other threats that can jeopardize the quality of affiliate campaigns.
Big Commerce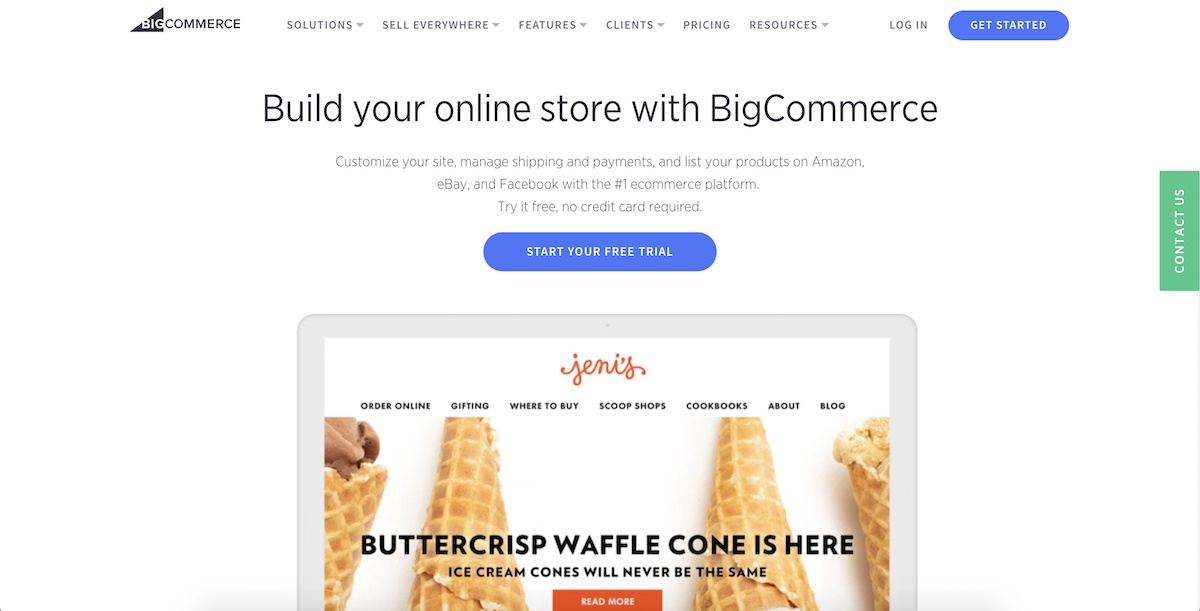 Big Commerce is a true giant in the field of digital marketing and online sales.
The network offers clients outstanding resources to generate leads and/or drive conversions. Using this service, you can quickly find the best affiliate partner for your entertainment business.
At the same time, you don't have to worry about campaign tracking since Big Commerce makes the whole process transparent.
You can track progress in real-time and intervene instantly if you think something is not working properly.
Wewe Media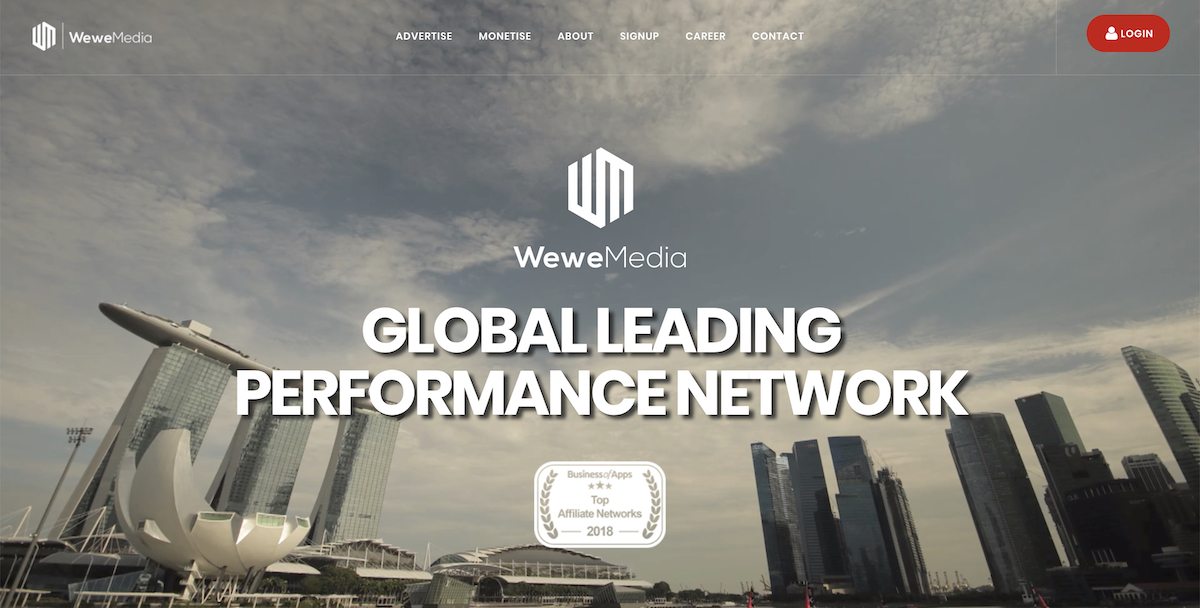 Wewe Media is a safe option if you want to target consumers very precisely. The motto of this company is "numbers don't lie."
In other words, you can expect nothing less than the highest level of precision and accuracy when choosing the right affiliate partner for your business.
Wewe Media has a lot of quality entertainment-related publishers, while the in-house media buying team constantly searches for new publishing opportunities.
That way, you can achieve global reach regardless of the traffic type. And the program is not limited to one business model exclusively as you can choose between PPC, PPS, and PPS.
Sonar Click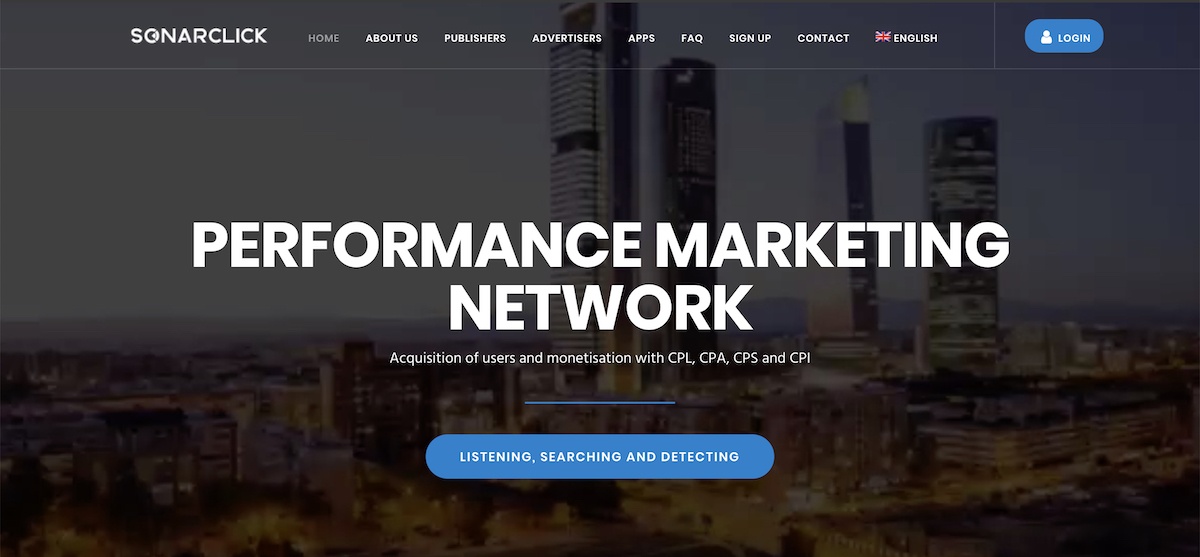 Sonar Click is a quickly-growing Spain-based marketing network. They use a simple but very effective affiliate marketing tactic: monitor the latest consumer behavior trends and use those insights to find adequate affiliate partners for international brands.
The goal is to ensure premium traffic that generates maximum profitability. Professional essay writers work with Sonar Click for a long time and they praise the quality of the program's customer service:
"They are available around the clock 365 days a year, which was particularly important at the early stages of our cooperation."
Viagogo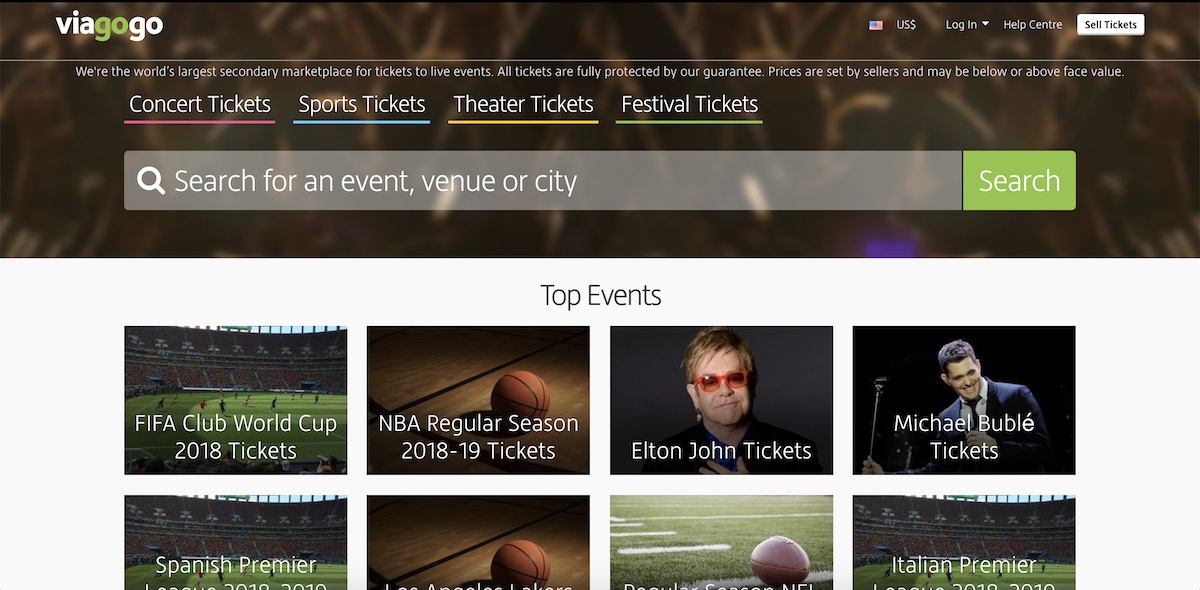 Viagogo is the biggest ticket exchange network and the safest place for customers to buy, trade, and exchange event vouchers, badges, and coupons.
As such, it can introduce merchants to the global network of entertainment affiliates.
Viagogo Help Center is always at your service, so don't be shy to ask them to give you more information about the system.
ShareASale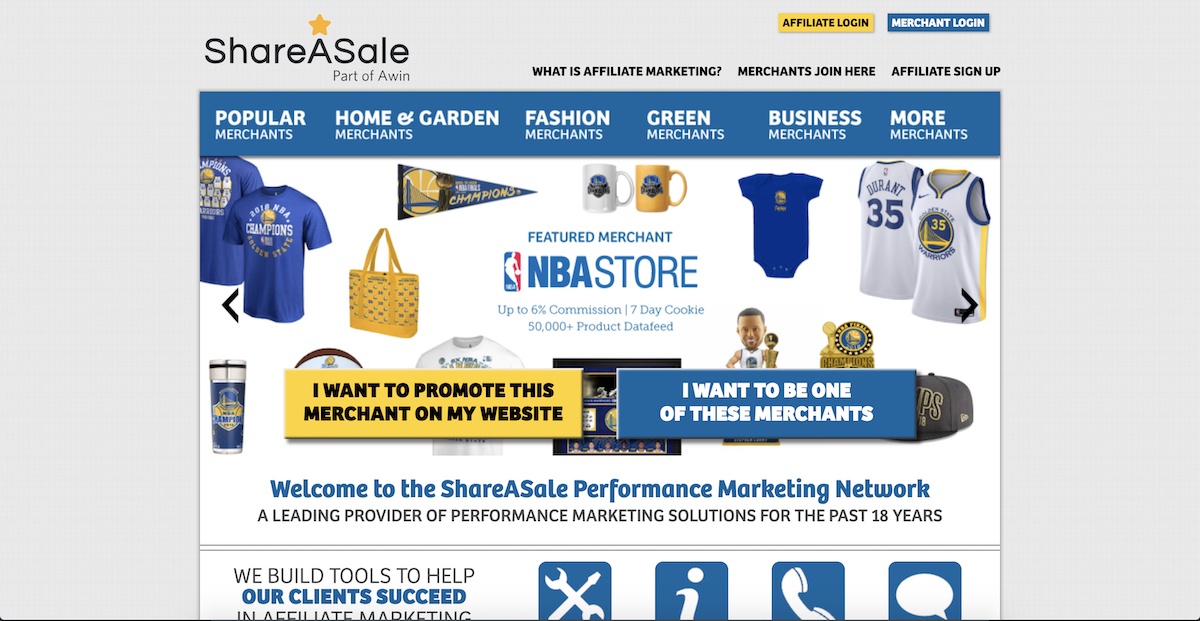 ShareASale has been in business for 18 years, exclusively as an affiliate marketing network.
They gather affiliates who promote fashion, sports, recreation, music, family, and many other types of products and services.
Clients love ShareASale because it's easy to use and very transparent – there are no hidden fees and what you see is what you get.
Every merchant receives a welcome kit, a training tool that walks through a four-week training course.
After that, you can take part in the publisher selection process or let ShareASale choose affiliates on your behalf.
Etsy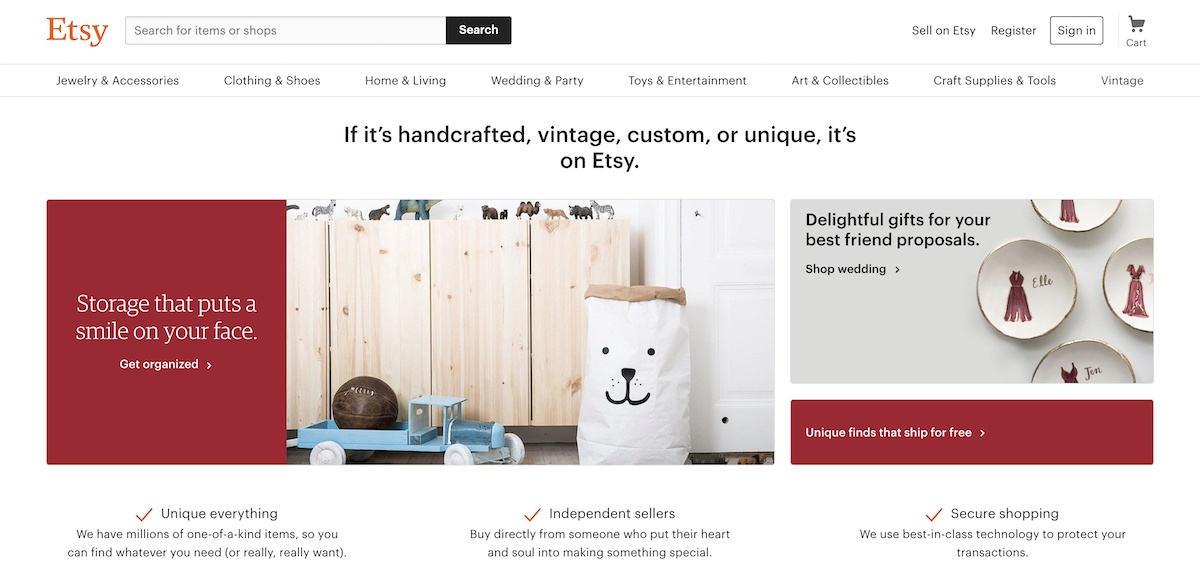 Etsy is a marketplace where people around the world connect to buy and sell handmade and vintage goods.
But there are many other items to see here – Etsy develops a wide network of affiliate marketers who work together to boost sales results and earn commissions.
The program offers a lot of tools and services that make it easy to manage, promote, and grow your business online.
With over 33 million buyers across the globe, all you need to do is choose the most appropriate publisher and watch the conversion rate booming.
Affiliate Window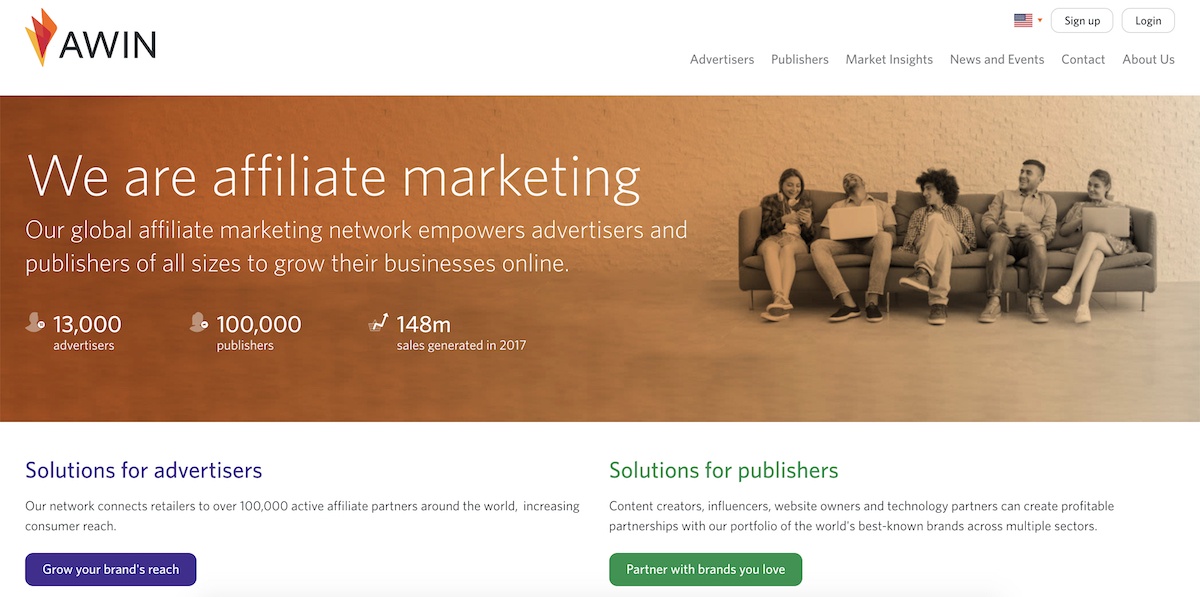 More than 100 thousand publishers make Affiliate Window a super-efficient digital marketing platform.
The program generated almost $150 million in 2017, servicing corporate partners such as Forbes, Ali Express, BuzzFeed, and other industry giants.
Of course, Affiliate Window also handles entertainment-related campaigns and introduces you to relevant publishers in this field.
According to writing geeks, Affiliate Marketing does a great job creating annual industry reports:
"They digest data and insights tracked across 15 different markets to craft a comprehensive global guide to the affiliate industry."
Glispa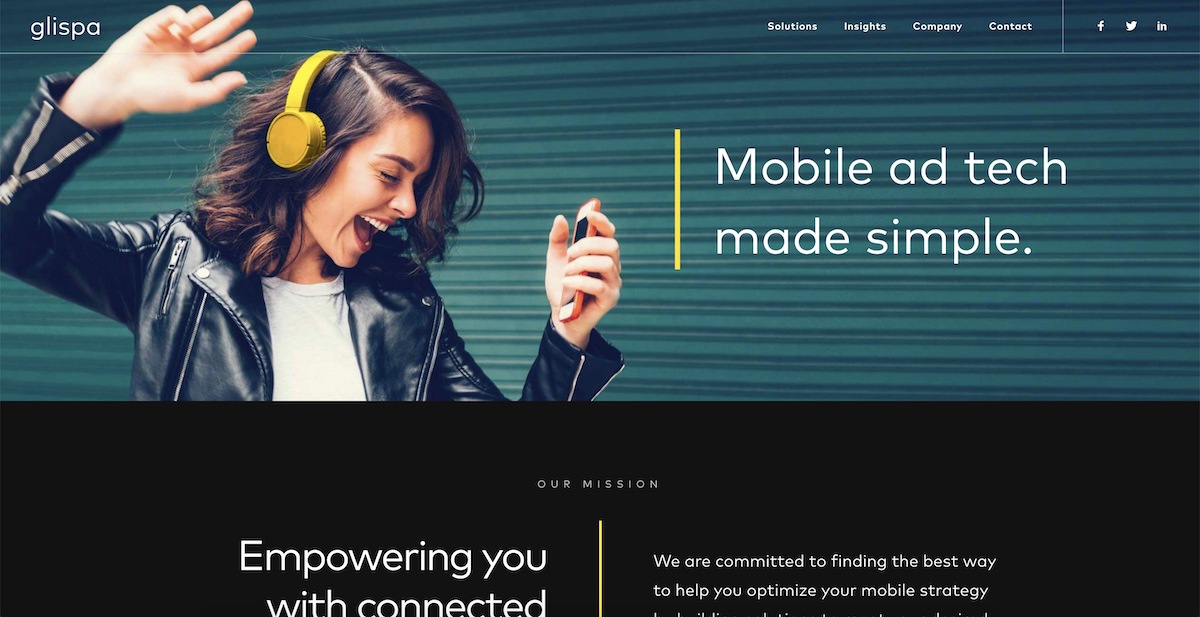 If you are particularly interested in mobile advertising technology, take a look at Glispa.
The company is proud of creating "sophisticated solutions that make it simple for agencies and brands to connect with target audiences and for publishers to monetize their apps."
It's a team of dedicated professionals who design tailored offers to make the best out of affiliate campaigns.
They are always available, so don't hesitate to ask for advice!
---
How To Get Started In Entertainment Affiliate Marketing
As a (beginner) affiliate marketing, one of the best things you can do is to build an audience that comes to you for product recommendations.
There are many ways you can do this, but the way I've been able to build myself a full-time affiliate income online is by building simple affiliate websites that make money.
Linked is the free guide showing you exactly how I do that so if you're a beginner and you're looking for a time-tested strategy, be sure to check it out.