The gold industry has been around for literally thousands of years and it will forever continue being a good niche to get into.
Nowadays,  instead of having to go mine the gold yourself; you can easily buy it online and for affiliate marketers; this is a goldmine (pun intended of course).
Today we are looking at some gold affiliate programs which you can join (and promote) to become a modern-day gold merchant, all through the power of the internet and while sitting comfortably at home.
Are you in the gold niche? Or perhaps have an audience who might be interested in buying gold online?
This below list was created with you in mind – but if you do not have a niche ripe for buying gold just yet, fret not as down below I will also show you how to get started in the gold niche.
Let's get started…
GoldBroker Affiliate Program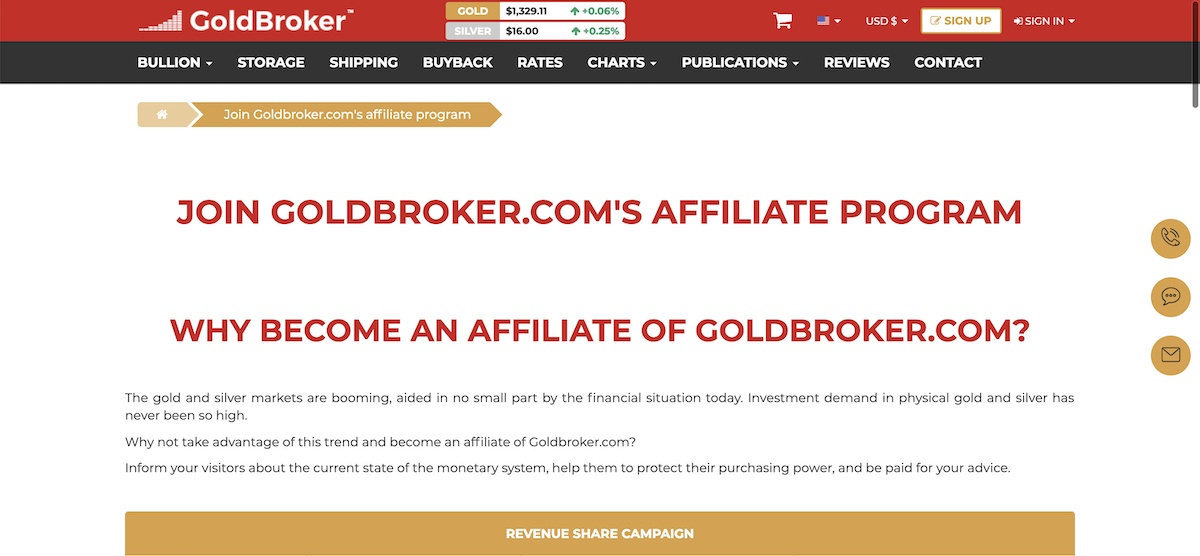 The gold market is booming due to the financial situation today. Particularly, the 'Gold Broker' is dominating through technology and communication and giving their customers ownership and direct storage without intermediation.
Some online companies store gold on behalf of their clients.
This can be risky, in a way. You have no control over your investment and you are dependent on the policies of the company too.
Fortunately, this isn't the case with Gold Broker. Storage account will be on your name. You will be the sole proprietor of it. There won't be any hazard of exposures to the bankruptcy of the company either.
Currently, the Gold Broker provides services in two different ways. They give you the storage opportunity outside the banking system and the control shipping process too.
For affiliate marketers, this company provides a 20% commission. You will also receive 20% commissions of the storage services.
Program Highlights
'Gold Broker' gives 20% commission of the net margin and storage services.
The cookie duration of this program is exceptional – 1 year.
You must fill out the registration form to become the affiliate partner.
You can recuperate the marketing material through the 'Marketing Tools' tab.
The methods of payment are PayPal and bank wire.
AmericanBullion Affiliate Program

If you want to protect and grow your wealth, sign up for 'American Bullion' affiliate program. It is the leader in the Gold IRA accounts.
On their website, you can download a free gold guide. It is a smart strategy that facilitates you and your customers in comprehending the options for owning gold.
Moreover, this exceptional and easy-to-understand guide also answer some commonly asked questions. Before challenging your pockets, it is better to read it thoroughly.
Now, the real question is, is this company only about gold?
No, it is not. You can invest in gold, silver, platinum, palladium, and etc. But the investment process isn't straightforward.
Most other companies allow you to invest online directly. However, American Bullion compels you to talk to the representative first.
This is a great and secure move for the company and for you as well.
Program Highlights
You earn $30 per lead – only for name, email, and phone.
You can receive $60 commission too for over 10 minutes inbound calls.
This platform requires a minimum $10,000 investment.
You will make 3.25% of direct sales.
A single sale can hand you around $2,372.50.
GoldDirect Affiliate Program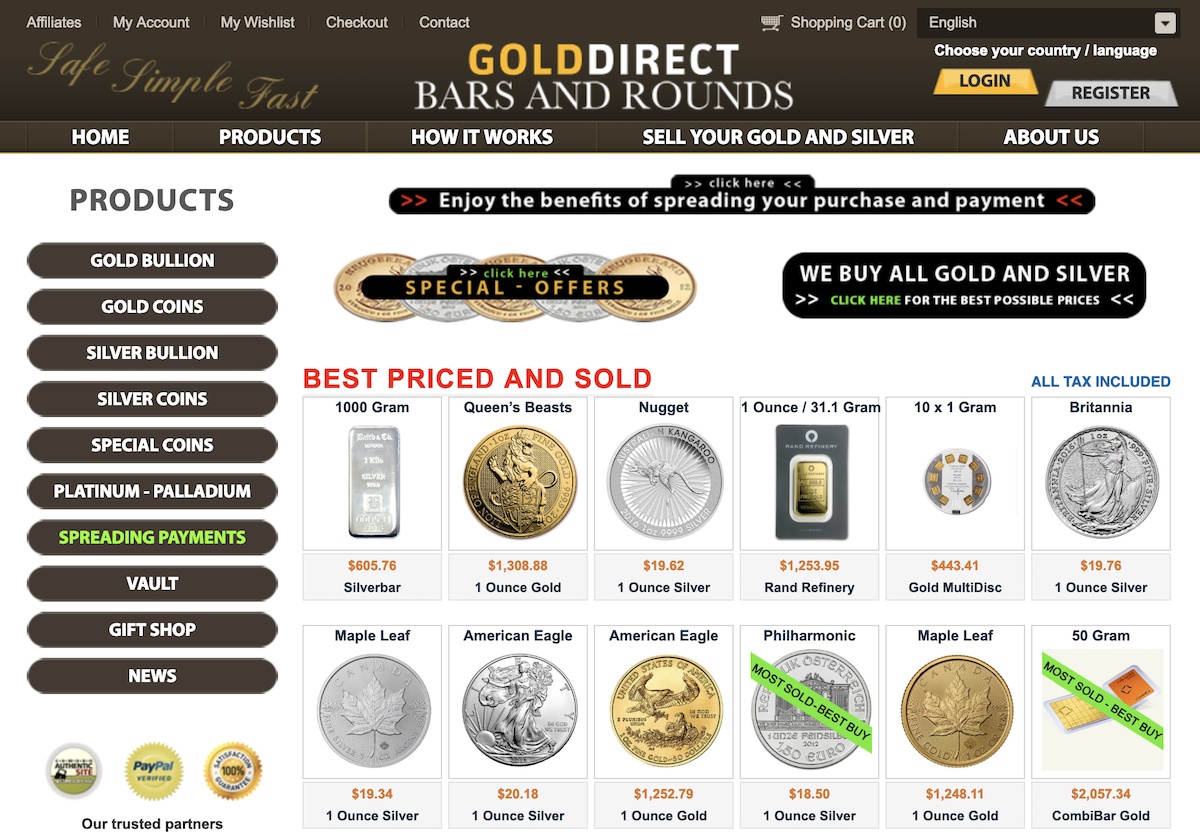 'Gold Direct' deals with gold and silver online.
Especially in Europe, it is the largest precious metal dealer, owned by Bars and Rounds Intl. According to recent statistics, they have over 50,000 satisfied recurring customers.
It is more than enough to perceive why they are dominating most of Europe when it comes to purchasing gold and silver in bars and coins.
This world-renowned group also adds valuable metals to 401K accounts and IRA.
In case you are pondering about what makes Gold Direct special and better than other programs, it is the diversity of products and services.
First, they satisfy the needs of both inexperienced and highly-experienced customers. For that reason, you can promote them to everyone.
Second, they are accredited by 'Better Business Bureau'. They are professionally known for presenting excellent products and services to clients. All the products are delivered directly from the stock and you always have plenty of options to choose from.
Program Highlights
You earn €10 per order and 25% of the total margin.
It is pertinent to submit the application to become an affiliate member.
It is one of the largest websites in Europe in 19 different languages.
The affiliate manager provides you with promotional material for marketing.
Gold Direct also has very competitive prices in the market.
BullionByPost Affiliate Program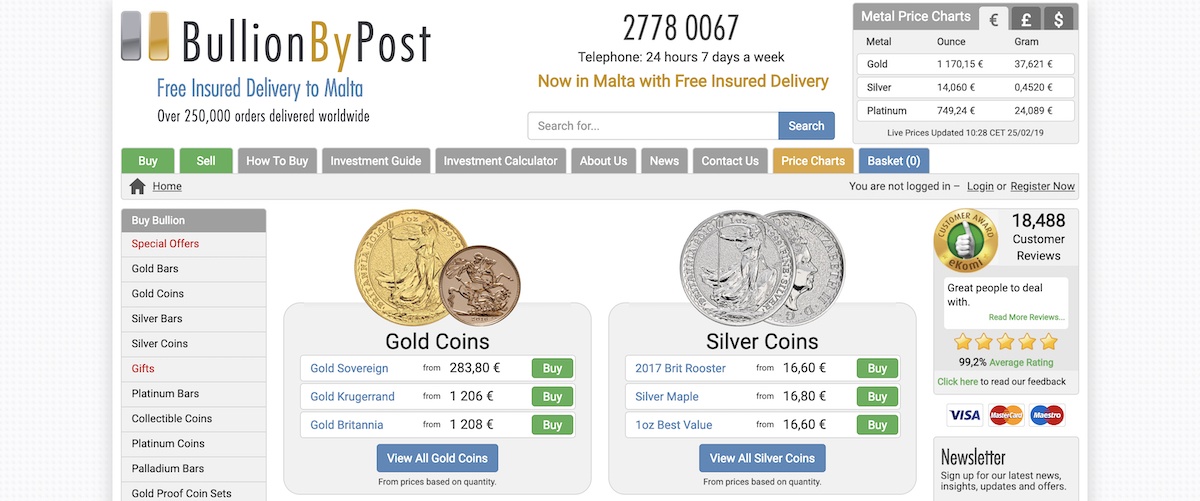 This company is based in Birmingham city centre.
First, it was created for private UK investors. However, today, it is the UK's biggest online gold dealer. In 2013, its sales hit £87 million.
Investors from all walks of life trust its credibility and indeed buy gold bars, silver bars, and other range of products through it.
The unique thing about 'Bullion By Post' is all the orders are insured by Lloyd's of London. Perhaps, that's why it earns the confidence of professional investors too.
Apart from this, all the prices of this company are based on live metal pricing.
It is utterly in your hands to decide when is the right time to gain profits. If you are smart and perceive the highs and lows of the economy, you can earn millions.
Program Highlights
You can earn a 20% commission of the gross premium.
The 20% commission is above the global spot price.
It is important to contact the customer support team first for the registration.
You can also refer a friend and earn 1oz Silver Britannia coin if the spend over £250.
Recommend as many friends as you can, there is no limitation.
GoldEagleCoin Affiliate Program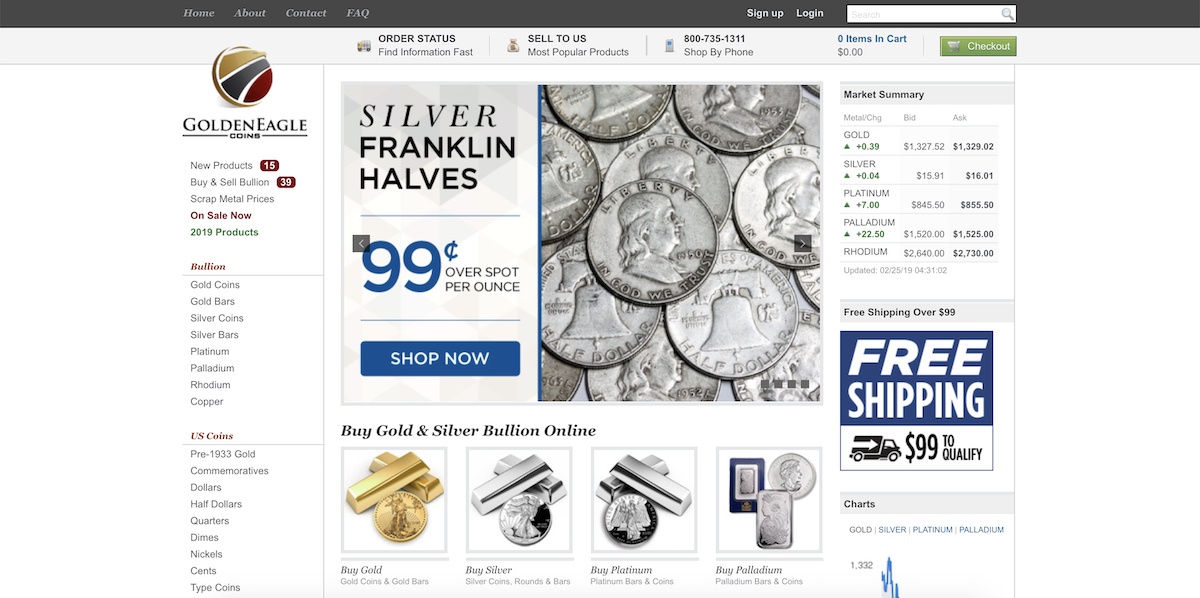 'Gold Eagle Coins' sells gold and silver bullion online. It is founded by Robert W. Mangels and authorized by the Gold Bullion Coin Act of 1985.
The best thing about Gold Eagle Coins is the pricing is always up-to-date.
This is something which is missing from gold dealing websites, as they focus more on trading the gold rather than assisting their customers in comprehending how live marketing is acting.
This website has many other features for investors and affiliate marketers.
But the key thing which attracts all the professionals is its long-standing relationship with the suppliers and dealers.
Both of them keep their experts informed regarding fluctuating patterns and unpredictability of the market. It gives their followers an edge over others.
If you want to earn real money, again and again, you need to stick with the winner. And, it is 'Gold Eagle Coins'.
Due to their live pricing feature, you can understand the dips and swings of the marketplace and make your decisions wisely.
Program Highlights
'Gold Eagle Coins' program gives $15 flat commission per sale.
It is possible to earn $5 bounty too for new sign-ups.
If your customers place orders over $5,000, you will earn $50 as a bonus.
You need to register first to become their affiliate partner.
The live pricing feature of this company can assist you in luring more clients.
How To Sell Gold Online As An Affiliate Marketer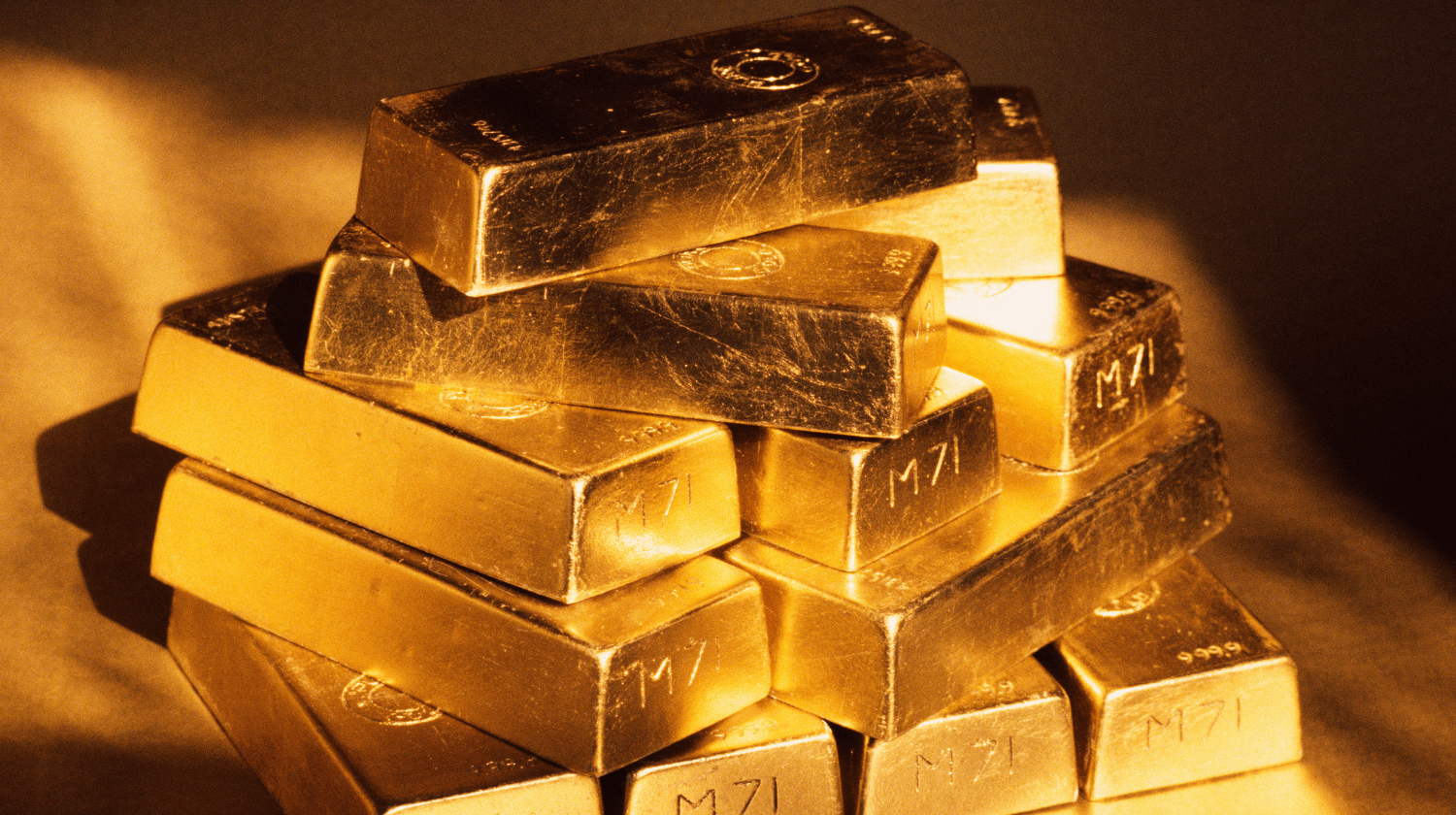 Now that you've seen my list of golf affiliate programs + the incredible commission structure (along with high-value ticket sales), let's now take a look at how you can get started selling gold online as an affiliate.
The first place anyone would go when looking to buy gold online would be Google.com.
I doubt very much you can get away with selling gold bullions with Facebook ads & Instagram stories (although it's not impossible) but your best chances at doing this is by learning a little bit of SEO.
Now I do have an SEO course which you can look into that will show you how to get ranked for your desired "golden" keywords, but learning SEO is simply not enough to get things going.
This is why I would like to suggest to you a training platform where you can get an all-encompassing education in affiliate marketing and it can all be accessible for free.
Of course, if you do not have a website up yet, you're going to need one (which will cost you about $100 a year) but for now; just learning the basics will do.
I can't go on an on about how to create a website (and an affiliate business) in this post, but as I said; you can all the required steps in this free training course.
With that said, you may also want to take a look at my "getting started with affiliate marketing" guide here.
Closing Words
WANT TO KNOW HOW I MAKE MONEY WITH
AFFILIATE MARKETING?
(YOU ALSO GET A 10-DAY COURSE FOR FREE WHEN YOU SIGN UP)
After signing up, you will be redirected to the course page where you need to sign up again - no credit card required, just an email will do.
Thank you very much for reading my roundup list of what I consider to be the best gold affiliate programs out there.
I hope this quick guide has given you all the answers and if something was left out, be sure to let me know in the comment section below.
Before you go, I'll humbly ask you to join my email list as well, I send daily updates on what I am doing to take my affiliate marketing business to the next level.
Talk soon.
NB:
Want to see how I make money online?
Here's my latest guide
showing you everything I do to earn money with simple, easy-to-build websites.