If you are trying to make money with your niche website and you do not have your own product to sell, it is an absolute necessity that you learn how to find niche products to promote that others have created for you to review, promote and make money from.
What do I mean by "niche products"?
A niche product is a product that is related to your niche (i.e blog topic).
You choose a niche (let's say self-development) and in order for you to make money from that, you need to find (and promote) relevant products to an audience interested in your content
But how do you do this and how do you know which product to promote?
Well, let's find out…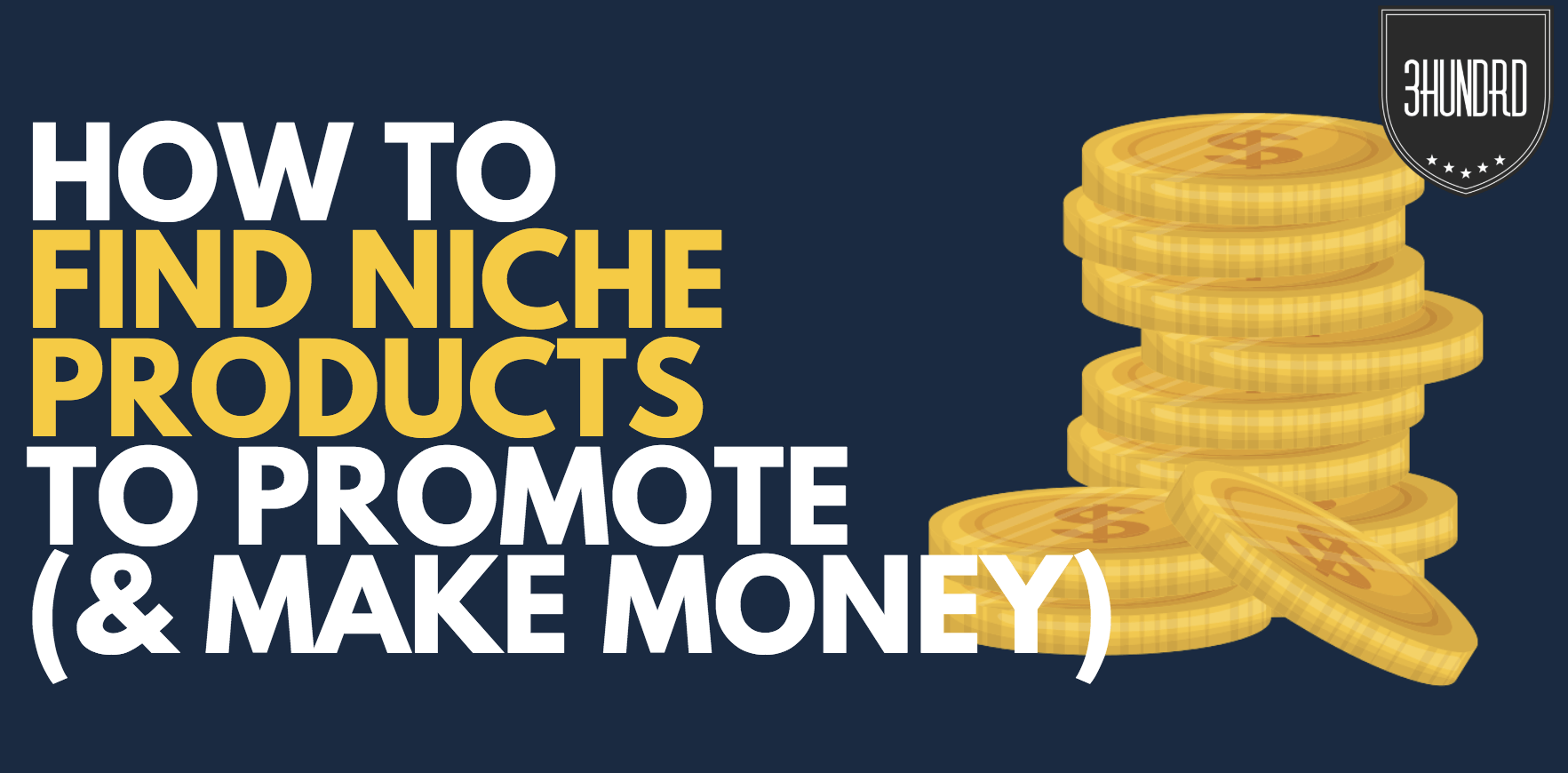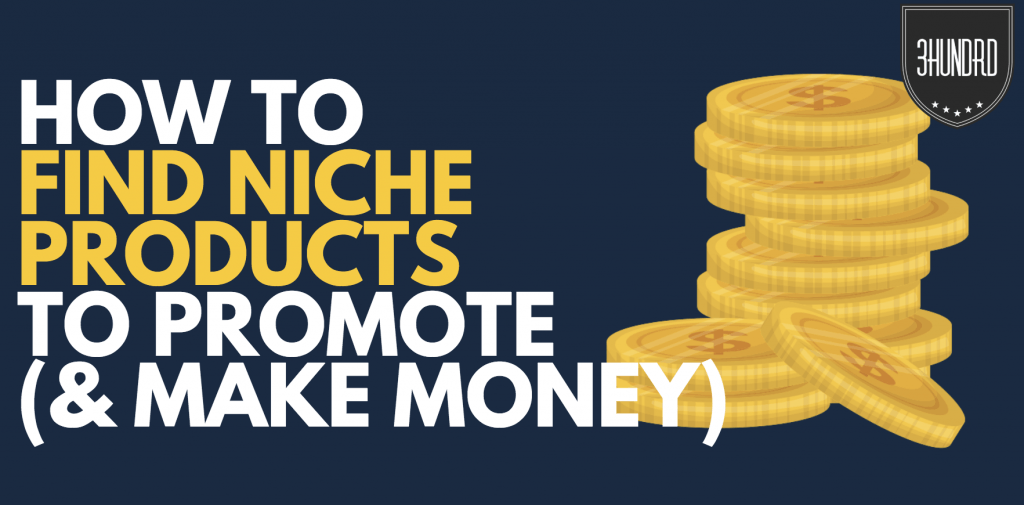 Where & How To Find Niche Products
That is what I will be sharing with you today.
I will be going through my experience selling both physical and non-physical items online and I will show you how and where to find products that your readers would love to buy from you.
What's A Niche Product?
A product could either be a physical or a non-physical item.
I happen to have experiences in both arenas and I can say that for you the affiliate marketer of the product, there is really not much difference.
(Non-physical – like software and online tools – tend to have a much better commission rate though)
On my own blog, I sell non-physical products like e-Courses, e-Books and training programs for those that wish to learn how to blog and build a business.
However, on my other blog, I sell niche jewellery – now turning it into an e-commerce store.
With both products, I am completely hands off;
I do not have to create the product

I do not have to store and ship the product and

I don't have to do any other thing related to selling a product that I own.
My only job is to drive customers (through my content) to the sales page.
That's it.
How To Find Good Products To Promote?
If you want to be successful at making money with your blogs, you need to find great products to promote.
How do you know if a product is good enough?
Easy; try it out yourself.
All the reviews I have on my website are products and tools that I've bought and used myself.
If you do not have the budget to buy all the products you want to review, don't worry there are other ways you can write a review.
However, it is always best to use the products yourself first before promoting it.
Bonus tip: If you do not want to buy the product, look for reviews online by simply typing "product name + review" or if the item is available on Amazon, go to the sales page and look at the reviews down at the bottom.
Where To Find Good Products To Promote?
In 2016, I've made it a point to review more products so knowing where to find great products was something I really wanted to do.
These are the main places where I go to find products to promote when I want to do a review:
Amazon.com
Amazon has a HUGE database of products that you can promote with the help of their Amazon Associates program.
If you want to find niche products to promote, Amazon is the place to start.
Using the Amazon Associate Network, you can easily become an affiliate for everything they sell on there and you will be paid every time you send a customer to Amazon.
Check out my guide on how to make money as an Amazon Associate.
Clickbank:
Clickbank is one of the most recognized, highly-trusted affiliate programs out there.
They have a HUGE selection of non-physical products and you can find them by visiting the ever-growing Clickbank Marketplace.
You'll find a huge variety of products in every niche imaginable.
JV Zoo:
JV Zoo is also a major power player for non-physical products.
You can browse through the many, many niche categories on there and you will find 1000s of products to promote and make money with.
See: How To Promote JV Zoo Products >>
Share A Sale:
I use Share-a-Sale to sell the niche jewellery I mentioned earlier.
From my own experience, I can say that Share A Sale is a very good program to get started with.
They're probably the best affiliate program to work with if you want to promote physical products (although they also offer non-physical).
How To Make Money Promoting Products (Online)
Now that you know where to find great niche products, you should make a list of them and devise a plan on how to sell them (i.e to make money).
The best way to sell a product, based on my own experiences is by writing unique and informative content.
If you take a look at all the reviews I publish on this website, you will see that all the products I promote on here have their own unique, detailed review.
Why?
Because reviews perform exceptionally-well both for ranking in Google and also with generating sales.
If you plan on making money, then I would suggest this is one area you should focus on – but; do not make your site only about reviews.
Make an effort to publish evergreen-type content that you can then use to send traffic to your review pages.
Is 1 Product Enough To Make Money?
Yes and no.
If you are making your target income simply by promoting your 1 main product, then go ahead and stick with just the one.
If not, there is no reason as to why you shouldn't promote other products too.
The way I do it on my blog is this I have my #1 recommended product (Wealthy Affiliate) and then I have other reviews that are also good, but often enough; not as good as WA.
If a product is not as good as WA, I will mention it and suggest to the reader to check it out.
Simple.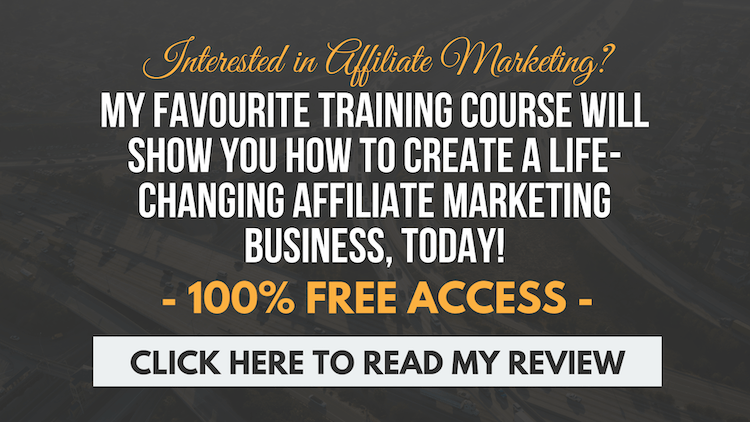 Final Words
Thank you very much for reading this post.
I hope this post has given you more than enough ideas on how to find niche products to promote and make money with.
Since you've made it this far, I would like to offer you a gift.
This is a free invitation-only link to an affiliate marketing course that I have helped me understand how to pick products better and of course; how to sell them.
Since you're also looking for how to find niche products to promote, I'm thinking this would also help you greatly as it gives you a more structured, step by step plan on how to go about finding products and making money online.
If interested, use the link and I'll see you on the inside.
Talk soon.
Christian Lee.