Nowadays everyone seems to enjoy sharing their thoughts, opinions and advice online.
From politics, to what food we should eat and what clothes we should wear, everyone seems to have an opinion.
& for the most part; we enjoy it.
Most of the internet's content is just that; people giving advice & opinions on topic X.
That is also what I'm trying to do with this very website; give advice to people who want to learn how to make money online.
The only difference is that I have learned how to make money giving advice online and that is what I want to share with you today.
Do you have some knowledge you'd like to share?
Do you know more about topic X than the average person does?
Is there a specific topic you just love to talk about?
Is there something people come to you for advice on?
I'm sure something popped up, so if you haven't been getting monthly paychecks for what you know, you are not using the internet correctly.
So how do you do this?
I'm glad you asked…
In this guide, I am going to show you how to make money giving advice online by;
First defining your expertise on the topic
Then building an audience around that topic
How to actually deliver your advice – and of course;
How to turn all that you know into a passive-income-producing asset online.
Sounds great right?
Let's get started…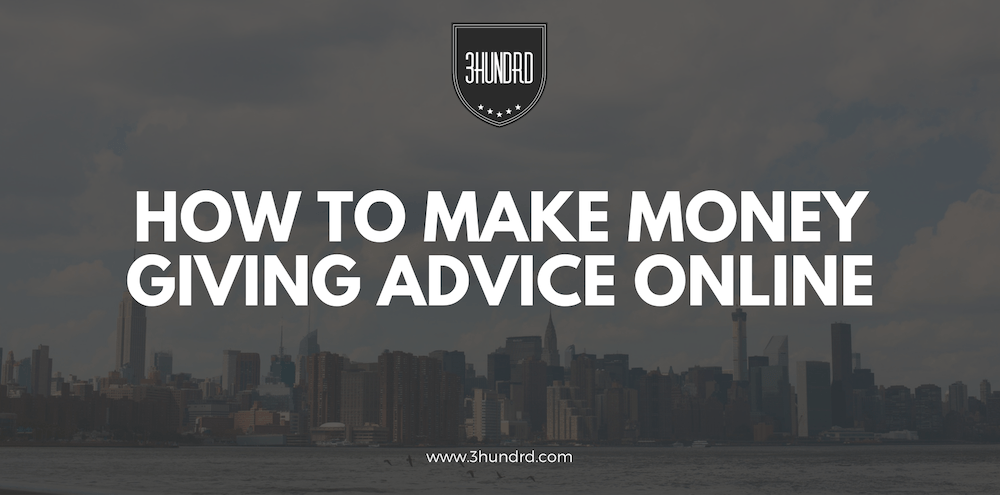 Defining Your Expertise (What You Know)
Here's a question you need to think about right now;
What are you good at?
You do not need to be an expert to make money online, but you do need to know more than the average person does.
For example; I am not at the Jeff Bezos level when it comes to making money online, but I have built up a full-time business online and I can definitely teach others how to do the same.
In the "make money online" circles, we call this "picking your niche":
What do you like to read about?

Are you a beginner getting started in a new hobby/career?

What can you talk about all day without exhausting your knowledge?
Anything that comes to mind when answering the above questions should be your niche.
It could be anything from building sandcastles to deep space exploration; whatever you know, you can make money with it online.
Remember this; no niche is too small to make money.
The internet is so immensely huge that someone somewhere will happily pay for what you have to say.
If you'd like more information on how to find the right niche for you, it's covered in great length in Lesson 3 of the "Online Entrepreneur Certification" course & you can access the entire course for free here.
So have you picked a niche?
Great.
Now how do you start making money?
Start By Build Your Audience
In order to make money, people are going to need to know you exist.
In other words; you are going to need to build an audience.
How do you build an audience online?
You put in the work.
You can leverage social media to build a following, but if you really want to build a "business" based around what you know, starting a blog/website will always the best option.
Focusing only on social media and then driving people from your chosen social network to your own website (where you will be making the money) can also work but either way;
You are going to need a website.
I can not stress this enough.
You do not want to build on rented land, you want to build on your own property, i.e; your website.
Yes; Twitter, Instagram, Facebook, Pinterest, and the rest can be great for generating attention and building an audience, but eventually; you are going to want to drive them back to something you own.
Failure to do so can (& will) come back to bite you in the ass if the social network you're on decided to change or update their algorithms – Facebook Pages were once all the rage but since Facebook changed their algorithm, they're pretty much useless dead.
So; dare I say again; start a website.
If you think it's simply too complicated to do so, you'd be happy to know you're mistaken.
Using the SiteRubix platform, you can build a fully-functional WordPress website in about 2 minutes after you click this link & you also get free training on how to set it up.
Let's continue…
Start Sharing What You Know (Giving Advice)
How do you get what you know in front of the people who need to hear it?
Start sharing it.
Start putting content out there – like I am doing right now.
I am not sure how you found this guide (probably from Pinterest or Google) but this piece of content was created way before you found it and that is how all online content works.
You put it out, and then – with time – people will find it, and they will connect with you.
The great thing about online content – when shared on your own website – is that it lives on forever.
I have over 300 blog posts on this site all sharing my advice on different ways to make money online and that is how I've been able to make money simply by sharing my knowledge.
Obviously, I'm over-simplifying this a bit here for the sake of time, but in theory; it works just like I've described above.
I'd again point you towards the free training course above which will give you 10 in-depth video lessons on how to do all that I'm sharing with you here.
Making Money From Sharing Advice Online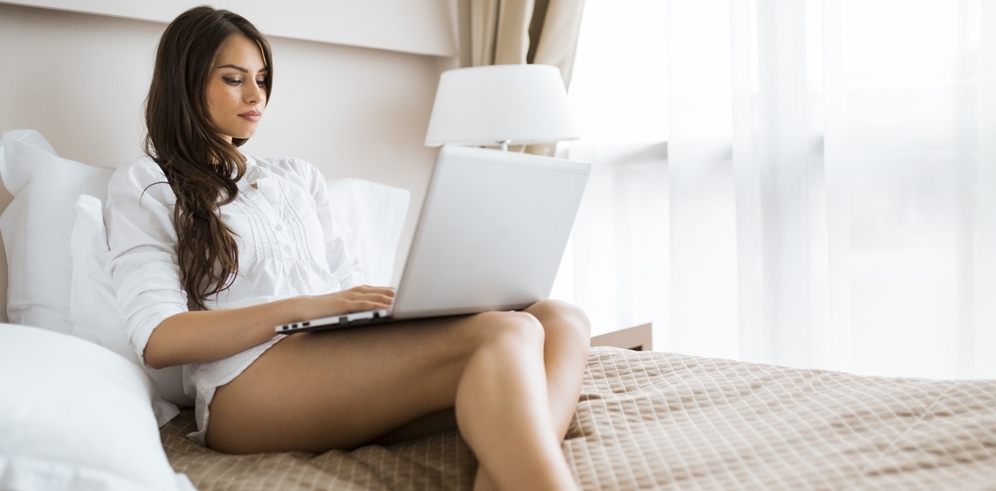 Now comes the fun part; the money-making!
As you may have expected, to make money you are going to have to sell something.
Now there are plenty of ways you can make money online, but when it comes to getting paid to give advice, there are two ways which will work the best, those are:
Affiliate Marketing and
Selling your own online courses.
I'm currently doing both, so let me give you a quick rundown on what they are and how to get started with each method (I'll also link some "additional guides" so you can learn more about each specific method).
Make Money Recommending Products (Affiliate Marketing)
WANT TO KNOW HOW I MAKE MONEY WITH
AFFILIATE MARKETING?
(YOU ALSO GET A 10-DAY COURSE FOR FREE WHEN YOU SIGN UP)
After signing up, you will be redirected to the course page where you need to sign up again - no credit card required, just an email will do.
Affiliate marketing works as such:
You find a product online which is related to the problem you are advising people on (I will give you some examples soon) and then you make a percentage off the sale of that product (can be anywhere from 5% to 70+% depending on the type of product).
For example; let's say you are a wood-working wizard and you have built up a website (& an audience) teaching them how to do various DIY wood-working.
A good product to promote to your audience would be a "woodworking course" that teaches people new designs, new ideas, and so forth.
I hopped over to Clickbank (which is one of my recommended affiliate programs for beginners where you can find thousands of products to promote) and found this: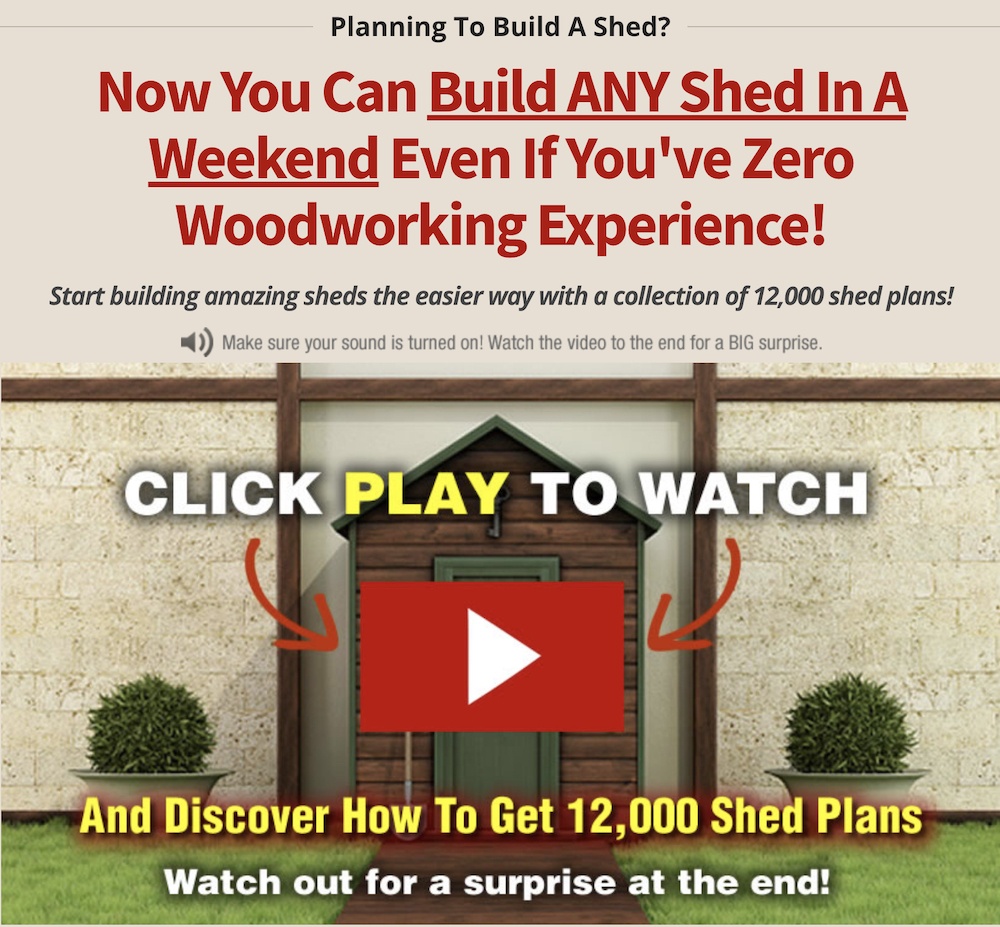 This "shed woodworking" course sells for $37, and as an affiliate, you can make ~$22 per sale you make.

Now let's say your blog/website gets about 500 people a day (which is really not that big of a number).
& from those 500 people, you manage to sell this course to 1% off these people, so 5 sales a day.
That is about $100 a day, or $3000 a month.
If you get 1000 people a day, that's $6,000 a month!
Do you now see why having your own website is crucial if you want to make money online?
& that's only one product – there's nothing stopping you from recommending other woodworking products to your audience.
Given the nature of this "woodworking" example, I am sure you can find a lot of products on Amazon which you can then promote using the Amazon Associates program.
Is it all starting to make sense now?
Do you see how 'easy" it is to start making money simply by sharing what you know?
Create Your Own Online Course (& Sell It)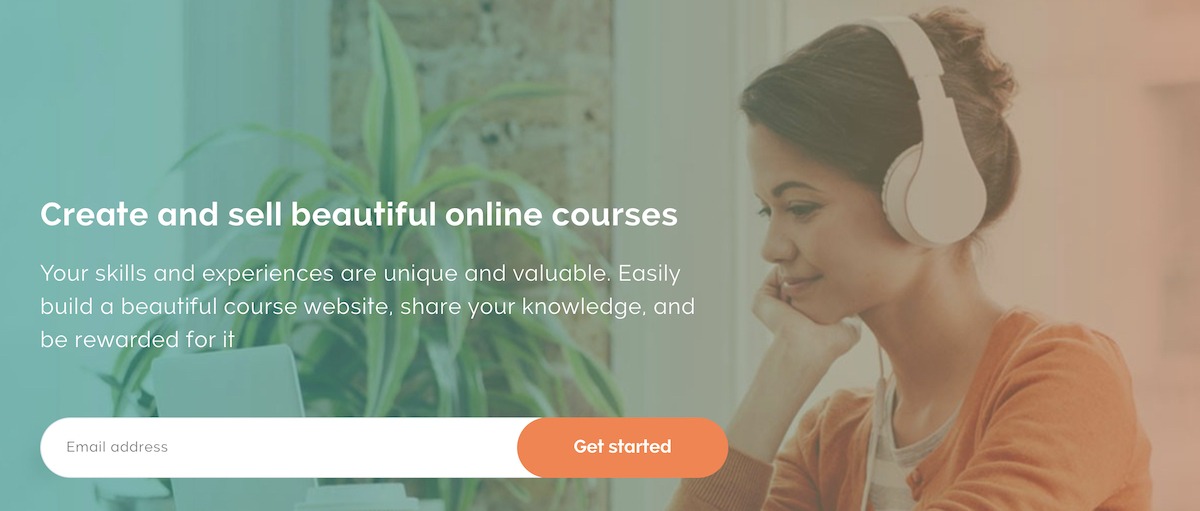 I am a huge fan of using SEO (search engine optimization) for affiliate websites such as the one I mentioned above.
Most of the money I earn online comes through SEO and those three letters are what allows me to have an online business.
So what did I do?
I created my own course "Affiliate SEO Mastery".
That course sells for $97 and I've been getting PayPal payouts from the sales of the course ever since I created it a few months ago.
If you really want to get the most out of your knowledge, then creating (and selling) your own course is probably the best option for you.
Is it easy to do?
Of course not.
You first need to create the product and then you also need to learn how to sell it.
There's a learning curve there which you have to get over – but once you do; you will be very glad you did.
I won't go into how to actually create a course here,  but I do have an in-depth guide about that so take a look at this if "selling courses" is the approach you want to take for your online business.
SN: I'm currently running an offer where you can get my $97 SEO course for free – instead of paying $97 – if you are interested in learning more about SEO (which you should be) you can read more about that offer here.
Ready To Start Getting Paid For What You Know?
So now that you know what you need to do to start earning money online, what are you going to do about it?
Are you going to read this post, nod your head a little bit and make it a point to start *something* in a few months?
We both know you will never get to it if you don't take some sort of action today.
Luckily for you, I am offering a complete "make money online" training course for free that you can join right now.
Once you sign up, you will be getting all the tools & information you need to start moving towards your goal, today.
The course is laid out in a step-by-step and day-by-day manner and I promise you, in 10 days you are going to have a brand new perspective on how to actually make money online.
If you're researching ways to make money online, then I am sure you know and understand well the benefits of having an online business constantly earning you money and you are right; it's pretty damn good.
But as I said; it's not easy and there are definitely a few learning curves you need to get over to make it a reality.
As usual, I'm here to help so feel free to reach out to me any time and I'd be more than happy to assist you with this new venture.
Talk soon.