The first step of learning affiliate marketing is learning how to research a niche for affiliate marketing.
This is the first, necessary basic step.
Without it; no fancy guide, course or webinar is going to help you find success within the affiliate marketing world.
The reason for this is that nobody can pick the niche for you (and you don't want that either).
A niche, which would represent the industry you will be promoting and selling to is all up to you, but don't worry;
I'm going to teach you how to pick a niche in this guide.
In it, you're going to learn:
What 2 guidelines to help you find your niche,
and most important;
How to research the living daylights out of a niche (picking a niche is easy, researching it is where many go wrong).
Let's get started…
How To Pick A Niche For Affiliate Marketing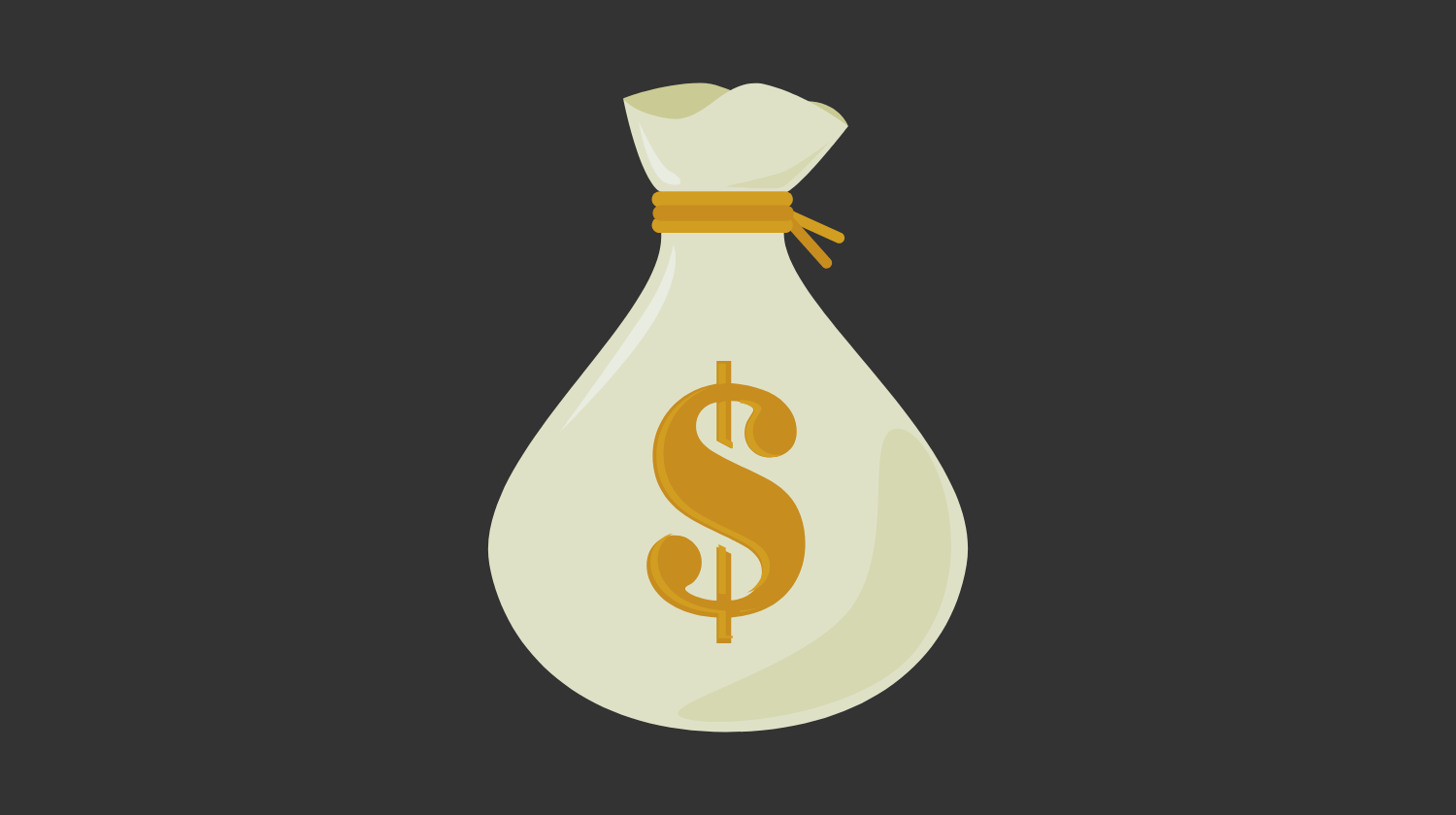 To be able to find success as an affiliate marketer, you are going to need to write content for that niche.
Sidenote: I will not get into "how to write content" here, but I have a great resource to learn from on this page here.
I'll be the first to tell you that writing content for a niche that you find about boring and uninteresting is a soul-sucking endeavour which I do not recommend to anyone.
This is why, when you are picking a niche you have to stay within these two guidelines:
01: You are already knowledgable (more than average) in the niche:
You don't have to be an expert, but you do have to know more than the person.
For example, I am in no way an expert when it comes to affiliate marketing and SEO.
(I doubt there are any experts since these are such vast topics).
However – I do know more than the average person on the street so I definitely have a few things to share here.
02: You are a student of the niche (you can present content from a beginner's point of view):
If you are just starting out with a topic – let's say you are learning how to write ebooks – your niche could just be that:
A website that teaches people how to write ebooks & promote them.
You're not an assuming the role of an expert and you're not an authority (yet). You're just simply journalling your way through the niche as a beginner.
Of course; if you are an expert in something then that is a plus and you should go with that, but what I'm trying to say here is that it's not a MUST.
If an idea has popped into your mind already answering those two basic questions, then most probably you've found your niche.
Whatever you pick, just remember that you will be writing content for that niche.
You may enjoy wine, but you may not enjoy wine so much that you can write content for that industry.
Just something to keep in mind.
Picking a niche is your call – and I can't pick one for you, but what I can do is show you how to research a niche for affiliate marketing purposes, i.e. to make money from.
& that's what we'll talk about next…
How To Research Your Niche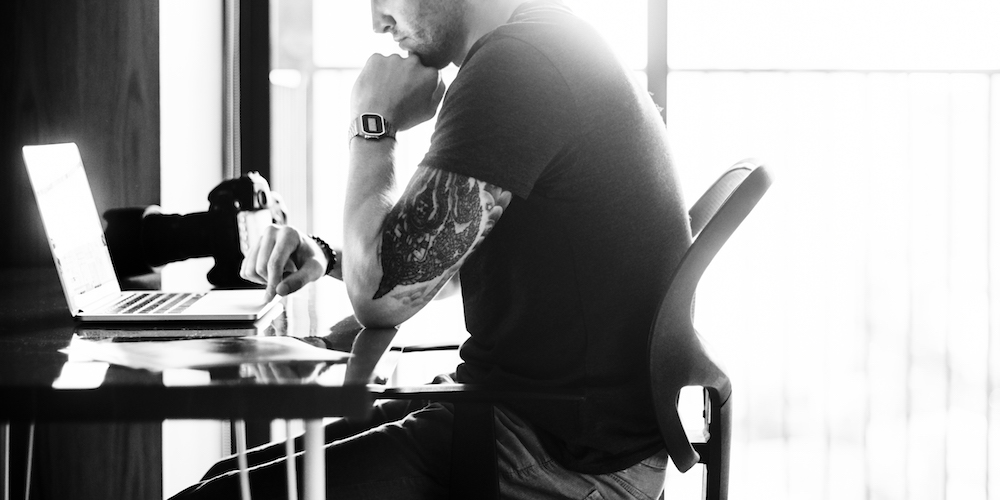 Your niche needs to have buyers.
A niche without buyers is not really a niche.
And while just about everything can be sold online, you will be making it easier for yourself if you have a product that you can match with an audience who are already spending money in that niche.
For example; my main product here is the Wealthy Affiliate training course.
My main audience is also people who want to learn affiliate marketing.
So, the product & the reader matches up. I have buyers in my niche.
Now since the buyers are the ones that will be making your money, you need to know what makes the buyers buy.
I'll give you an example…
The pet niche is the perfect example of this.
Millions of people would watch "funny hamster videos" online, but very, very few of them would be up to buying a hamster cage from you.
You need to focus on the buyers – and what they buy and the best way to do this is through research.
The two best ways to research a niche are social media and Google, but I'll start with social media first;
Facebook
Reddit
Amazon
Twitter
Pinterest
Facebook Groups are the best option here, with Reddit being the second best (depending on the niche).
Facebook Groups related to your niche is a goldmine, and you can easily start researching your niche by joining some of them and start seeing what the people in there are saying.
If the niche is something you yourself are interested in, you may already have a basic idea of what information needs to be shared (and you may also already be part of these groups).
Leverage this to get an inside look into a niche.
See what questions they ask, see what issues they come up with and see if there are any "fan favourite" products that people actually talk about the most.
Next up is Reddit – which is by far the most helpful/responsive community that is available online IMO.
Simply visit the Reddit community related to your niche and jump in there and start absorbing the discussions and the questions that are happening.
Just researching your niche through these mediums would be enough to get you going with enough ideas to get you started.
Ideas = things to write about.
If you're in the physical goods industry (not online tools), you can also visit the Amazon.com marketplace and see the reviews of products related to your niche.
This will show you what customers expect from a product, how it helped them, how it didn't help them, why (or why not) they were disappointed and so forth.
There's information pretty much everywhere you look once you know what you're looking for…
…but just in case there's not much information to go on;
Consider seeing what Pinterest and Twitter have to say (although as I said, this does depend on the niche).
One small niche site of mine that I always use as an example is my portable AC review website.
As you can imagine, there's very little social interaction happening online that revolves around the habit of buying portable ACs online.
However – I know people buy portable ACs online and they always have questions before they buy one.
This is where the mighty Google search engine comes in.
With a simple & free keyword tool, you can get a list of questions and ideas being asked about a certain topic and I do not recommend anything better than the free, publicly available;
AnswerThePublic.com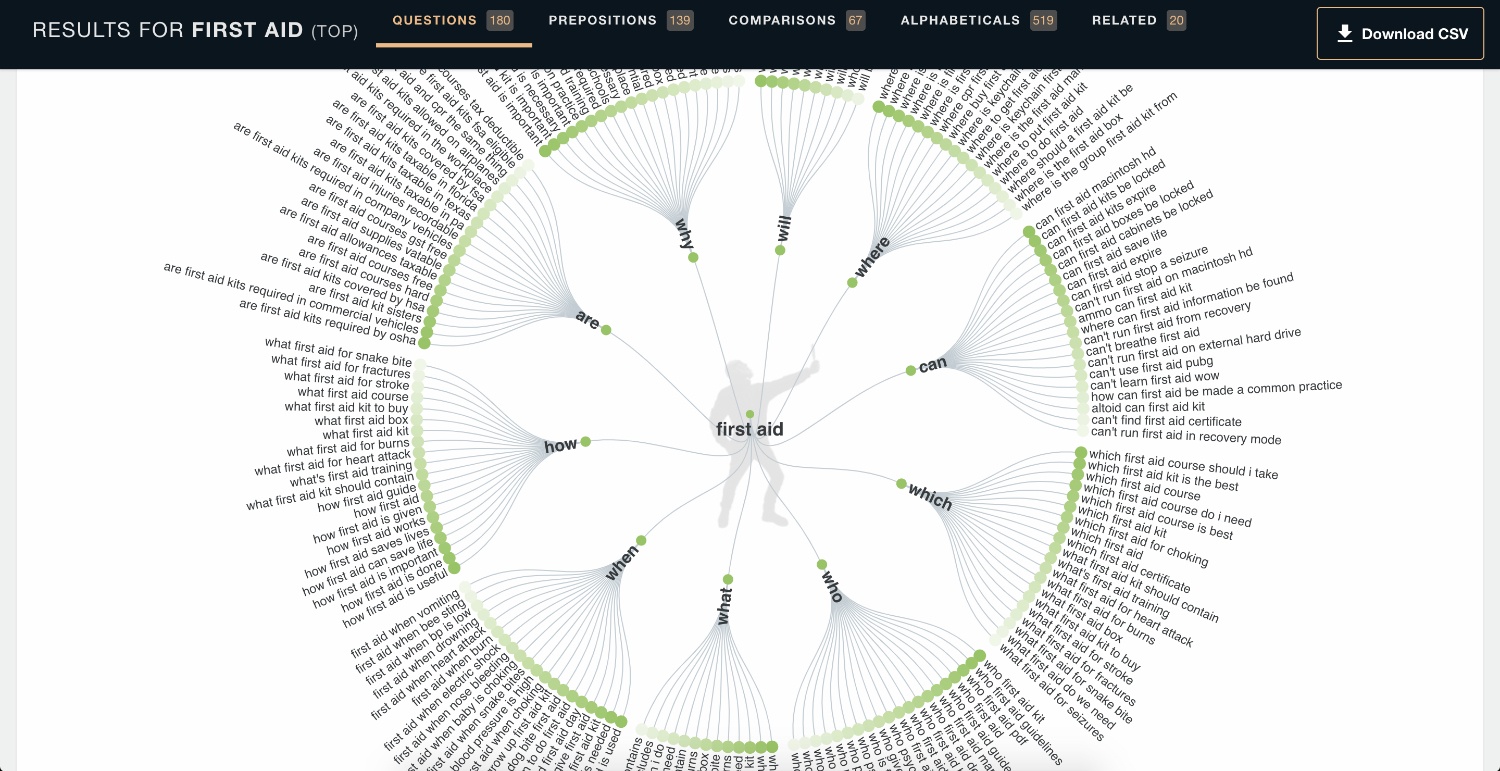 I've published an entire guide on how to use AnswerThePublic tool as I believe it's one of the most underrated tools there is.
Basically, if you have a niche in mind already but can't seem to find much information about it, head on over to AnswerThePublic.com, plug in your niche idea and see what "the public is asking".
This alone will give you a list of potentially 100+ keywords to target with your content.
(You can see how to keyword-optimised content here).
What To Do After You Have Researched Your Niche
The best thing to do next is to make a list of topics you want to cover on your website and ignore everything else for the time being.
Since keyword research is more of a hobby for me than it is a job, I often end up with way more keywords than I need which just slows me down.
This is not good.
You do not need hundreds of keywords – you just need 30 to begin with.
If you have 30 keywords that you can turn into 30 articles, that's enough to keep you going for a month or more (depends on how often you will publish).
Once you have researched your list, get to writing and learn some SEO basics to be able to rank that content in Google.
Since you've researched the niche and most probably have insider-insights from your own experiences (and from your research), then you should be able to cut through the competition quite easily.
Now note I did not mention anything about keyword volume and competition – this is because it simply does not matter when you are first starting out with your first "batch" of content.
What you're looking to do here is build a foundation of strong keywords, backed by strong articles that will then open you up to more opportunities in the future.
You can see what I mean with this in my SEO course; Affiliate SEO Mastery.
Last But Not Least…
One thing you need to understand before you set out researching your niche is the fact that no niche is too small.
While some are better than others, I genuinely believe any niche can make money – there's money to be made in the weirdest and obscure niches on the web.
So, if you have something that you are really passionate about, make that your niche.
If you like collecting pet rocks and want to sell rocks with smiley faces online, then go for it.
The internet is a big and wonderful place – you're only limited by your imagination.
Want To Speed Up Your Learning Curve?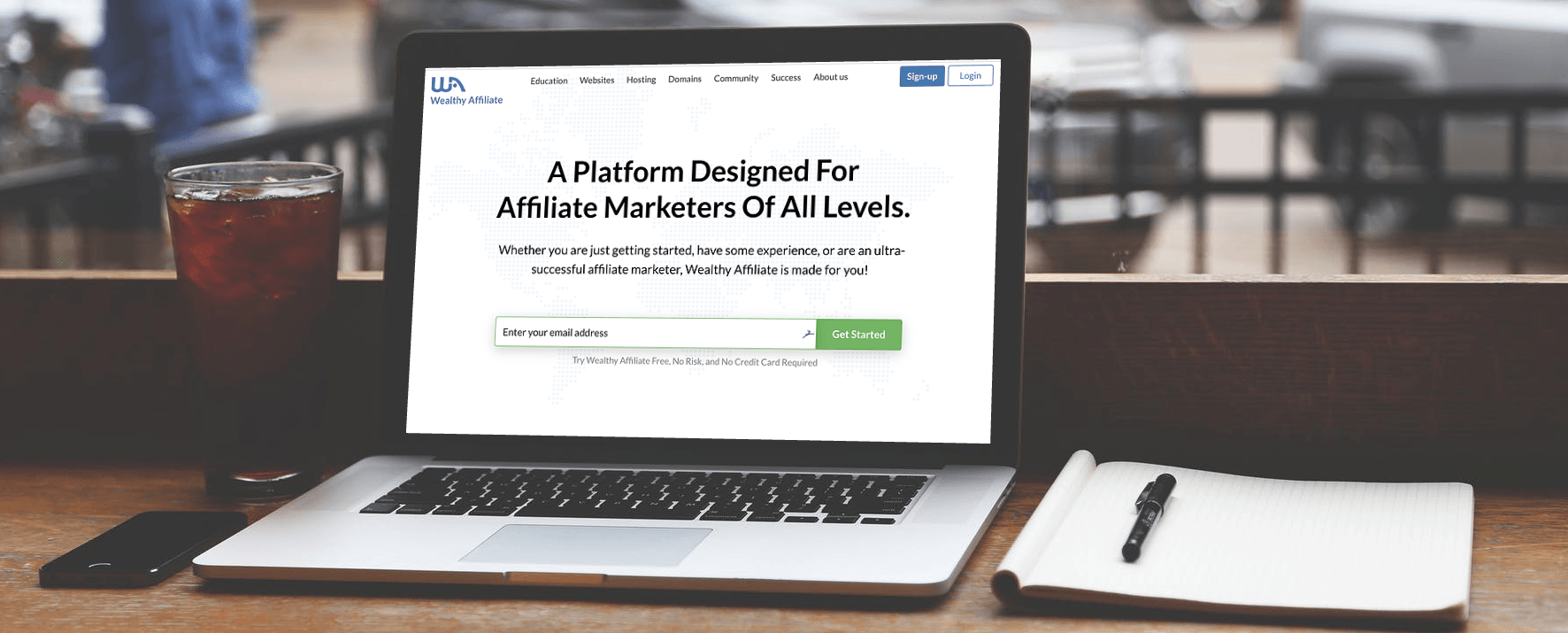 If you'd like to speed up your affiliate marketing journey from newbie to earning an income, then I suggest you take on my free getting started course here.
It will show you all you need to know to go from a complete beginner to creating your first website, creating your SEO content, keyword picking like a boss, finding affiliate programs to promote and so much more.
All that can happen today, all you need to do is sign up on this page here.
Thank you very much for tuning in.
I hope this guide has shown you how to research your niche and opened you up to the possibilities of affiliate marketing and making money online.
I wish you all the best in your endeavours.
Talk soon.
Christian Lee.