Korean music, Korean skincare, and Korean fashion seem to be taking the world by storm.
As the East is coming to the West bringing with it a colorful variety of industries, it's safe to say leveraging this expanding (sudden) interest into profit is a smart thing to do.
For this affiliate program round guide, I'm taking a look at some affiliate programs you can partner up with to promote Korean fashion to Western audiences.
If this is what you're looking for, you're in the right place. Here are…
The Best Korean Fashion Affiliate Programs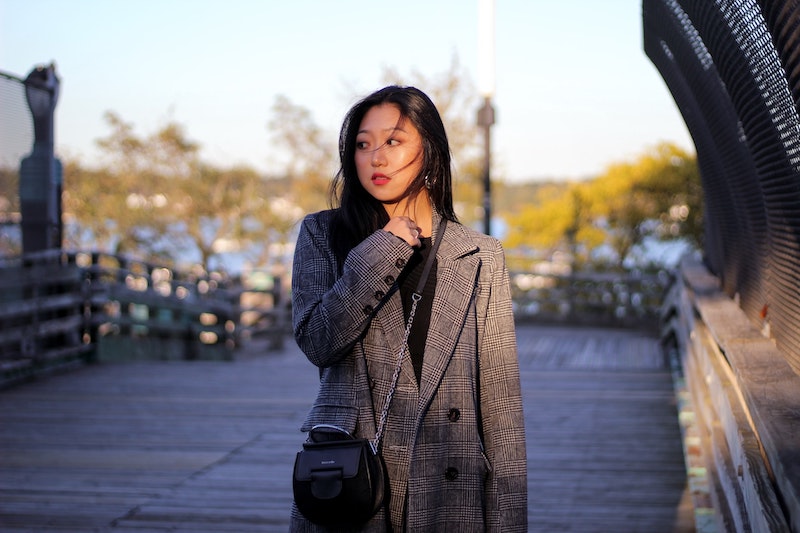 ---
---
Yes Styles
Yes Styles affiliate program welcomes all fashion and beauty bloggers and content creators. The program is available on ShareASale, Commission Factory, Awin, and A8 and is free to register. Affiliates promote items such as beauty products, clothing, and accessories inspired by Korean Fashion and home and lifestyle products.
Commissions are paid out monthly across all affiliate networks. These networks handle all traffic, sales tracking, and payment issues so that affiliates can focus on promotions products and making sales.
Benefits of the program include up-to-date creatives, regular affiliate newsletters, and incentives, and product highlights. Youtube content creators who partner with Yes Styles receive a $100 welcome coupon and get to join an extensive network of beauty experts and fashionistas.
This deal sounds very promising as it will help their channels grow.
Commission rate: 15%
Affiliate cookie: 30 days.
Style Korean
Style Korean is an online retail store dealing with skincare products and Fashion. Its affiliate program allows members to focus on making sales while running the show from behind the scenes.
The company handles everything, from traffic sources to sales tracking and payment issues. By signing up for the program, affiliates get the chance to work with over 80 brands and over 6000 different products.
Other features include worldwide shipping, competitive prices, and regular coupons to make the experience fun and affordable to most of your clients. Registration is as simple as signing up and creating a username; the program will handle the rest.
Commission rate: 7%
Affiliate cookie: 30 days.
Chuu
Chuu affiliate program is passionate about Korean Fashion. The program is available on ShareASale, and registration is easy, involving forming an account first. One must already have a website and an email address to be eligible for the partnership.
Commissions are sent via bank checks or direct deposit on the 20th of every month. The program's other benefits are a return policy but only for goods agreed upon by the customer service team. All returned items that were defective must be accompanied by pictorial evidence.
Affiliates get to promote over three hundred thousand branded products delivered from Korea to the world.
Commission rate: 4%
Affiliate cookie: 30 days.
Fashion Chingu
Fashion Chingu affiliate program provides benefits such as easy conversion tracking so that affiliates know when a sale is made, tracking options to know how many visitors are coming from their links, and creative links and banners to promote products.
Each affiliate receives a unique referral ID for tracking purposes. Registration is free and easy; one receives an email notifying them of approval. Commissions are paid through PayPal on the last three days of every month as long as it's above $15.
It is, therefore, a requirement for potential candidates to possess a PayPal account.
Commission rate: 10%
Affiliate cookie: 7 days.
Kawaii Nation
Kawaii Nation is an online retail store dealing in Korean Pop merchandise, including apparel and accessories. The site is hugely passionate about K-Pop( Korean Pop) and has even formed an affiliate program.
By partnering with Kawaii Nation, affiliates get free clothing and a unique discount code that gives their friends 15% off on all orders. Also, new members get a $15 bonus and gift cards sent to them once they reach a minimum of $50 in their accounts.
Commission rate: 20%
Affiliate cookie: 30 days.
Daebak
Daebak initially began as a Korean Snack shop and later expanded into something bigger. Today, they deal with Korean; Fashion, snacks, lifestyle, and K-pop after moving to Korea.
The company also has an affiliate program that offers users their link to share their social media profiles, blogs, and websites. Commissions are paid every month through PayPal, excluding applicable taxes or shipping fees. Registration is free and involves filling in your details.
Other perks include free tracking tools and notifications of special deals and coupons.
Commission rate: 10%
Affiliate cookie: 30 days.
Kooding
Kooding Affiliate Program is available on ShareASale, where members sign up and wait for approval to begin promoting products. The affiliate network keeps track of sales and commissions on behalf of members to focus on making sales.
Kooding is an online store specializing in Korean products such as skincare, clothes, and accessories. Commissions are paid every month, on the 7th. Affiliates get banners, text links, and product listings, which they use on their blogs and websites. The program has an average order value of $100.
Commission rate: 7%
Affiliate cookie: 30 days.
Shein
Shein is a global retailer specializing in apparel. The company men's, women's and even children's clothing and sells them at extremely affordable prices. The store ships to over 220 countries worldwide. Its affiliate program is available to all major regions, including Asia, North America, and Europe.
The program operates under ShareASale, an affiliate networking company. Members get access to monthly newsletters, up-to-date banners, coupons, and deals. A dedicated professional affiliate management team is available to offer assistance in case of any difficulties.
Commission rate: 11%
Affiliate cookie: 30 days.
Dress Lily
Dress Lily is a leading online retail store of women's apparel and accessories. The store also has an affiliate program available on significant affiliate networks such as ShareASale, Rakuten, and Commission Junction.
Affiliates get access to banners and text links to promote products, coupons, and exclusive deals and newsletters to keep them updated on new releases and promotions.
The program is extremely lucrative and boasts free shipping worldwide, over 1 million items in stock, and comprehensive professional support—more and more reasons for you to join the affiliate program right away.
Commission rate: up to 18%
Affiliate cookie: 60 days.
Etsy
Etsy affiliate program provides exclusive Etsy content, competitions, trend reports, and other numerous incentives. Registration is completely free, and members can begin earning as soon as they are approved.
The online store offers a vast array of products, including Korean fashion items such as accessories, appealing to a broad audience. Commissions are earned on all qualifying sales excluding tax, delivery, and cancellations.
Commission rate: 4%
Affiliate cookie: 30 days.
---
---
How To Start A Korean Fashion Blog
I've already created a guide showing you how to start a fashion blog, which you can check out for some ideas.
However, if you're brand new to affiliate marketing and still not have a website up and running yet, I suggest you take a look at my other guide showing you how I make money building simple affiliate marketing websites.
While I'm not in the fashion niche myself, the process I've outlined in that guide works for every niche. It's the blueprint I use to launch money-making successful websites with ease.