Got a deep passion for fashion and the fashion business?
Congratulations – your hobby is one of the most popular topics in the online sphere, which means – you can most-definitely make money blogging about fashion.
In this guide, I will be showing you how;
How to start a fashion blog
How to get started with a blog
How to build out your content and your brand
How to use Instagram (& other social networks) to make money and
I'll also share with you a list of fashion affiliate programs you can join & promote.
Looking to start a fashion blog? This guide is the step-by-step roadmap you need to follow to make it a super-successful and profitable venture.
Let's get started…
What Is A "Fashion Blog"?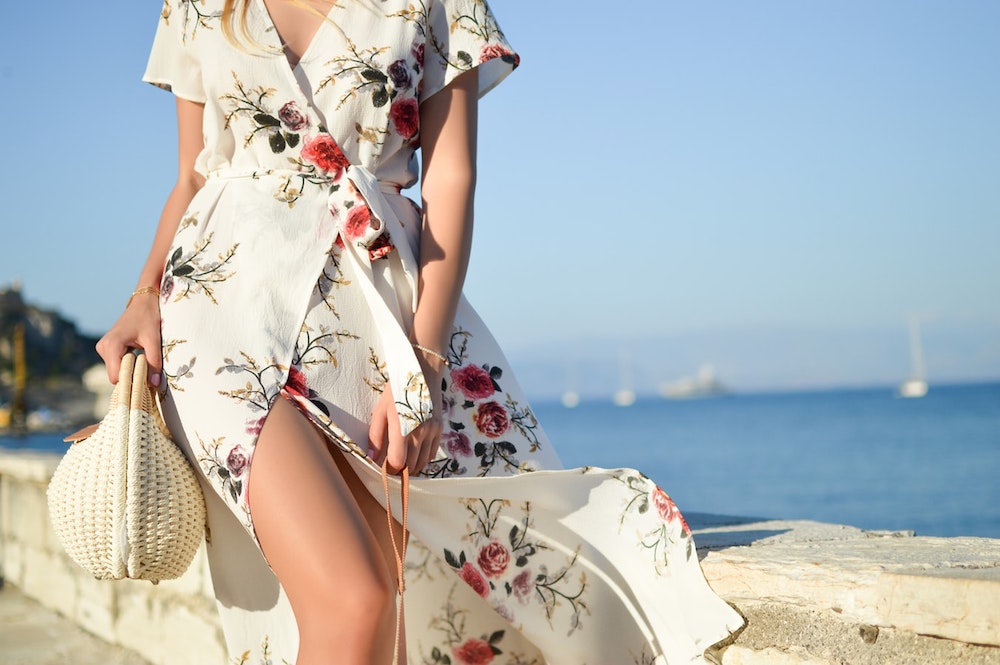 ---
---
A fashion blog is a website where people who are interested in a specific aspect of the "fashion" industry can come and read about their favourite topic.
Most often, "fashion blogs" would also have a "personality" (i.e. a personal brand) behind them which means people are more looking for what person X has to say (and what he/she wears) rather than the actual topic of the blog.
To light up some inspiration light bulbs in your head, here are some of the most popular fashion blogs currently available that perfectly illustrate what I mean:
4 Examples of Successful Fashion Blogs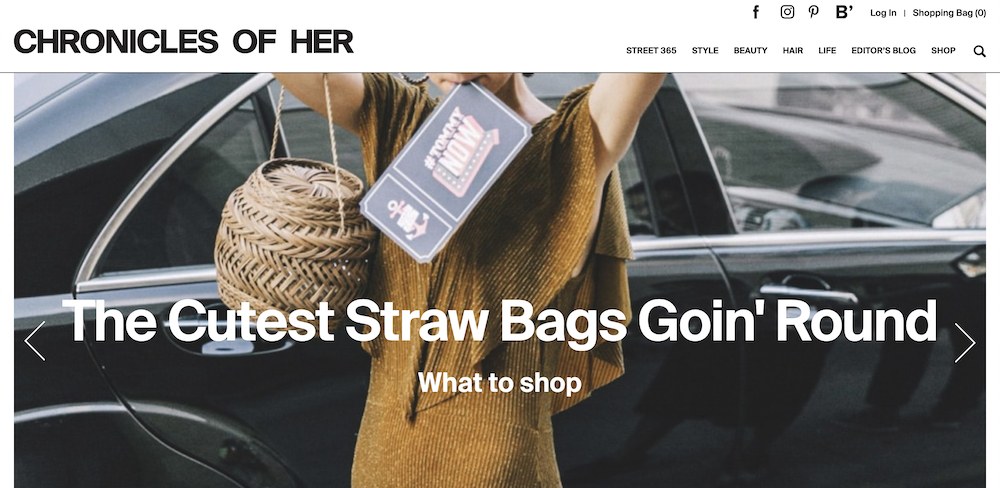 Chronicles of Her is a perfect example of a fashion blog done right by Australian fashion stylist Carmen Hamilton and it's a blog dedicated to teaching readers about style, beauty and a go-to resource for daily fashionwear.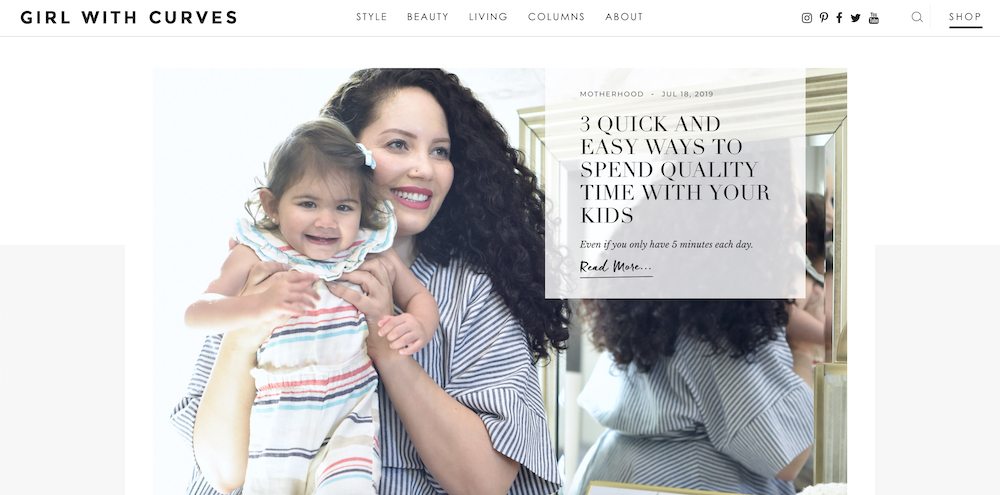 GirlWithCurves is also the perfect example of what a "niche fashion blog" should be about.
Instead of writing just about "general fashion", Tanesha Awasthi shares with her reader fashion & style tips with her "curvy" female followers.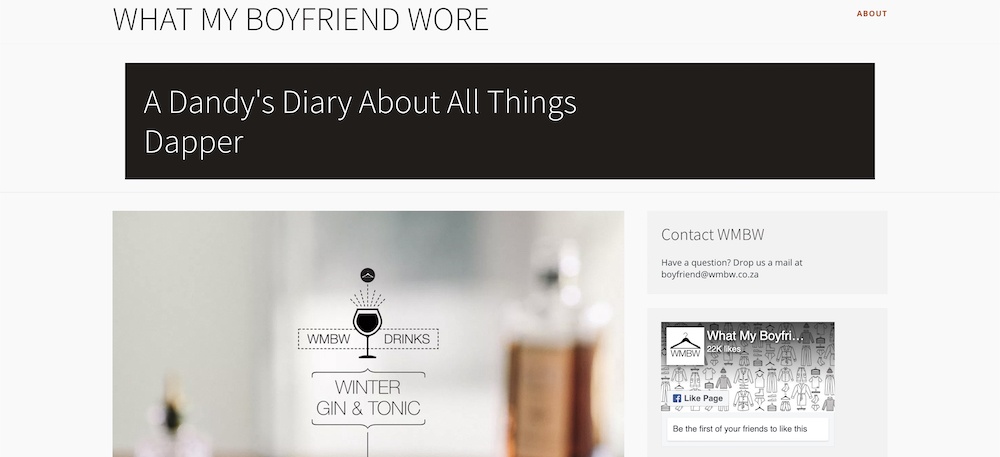 WhatMyBoyfriend wore is also a great example of how you should mix "lifestyle advice" with fashion advice.
It's a fashion blog for men and it has really hit the nail on its head with its careful selection of tips, style guides, entertainment and more.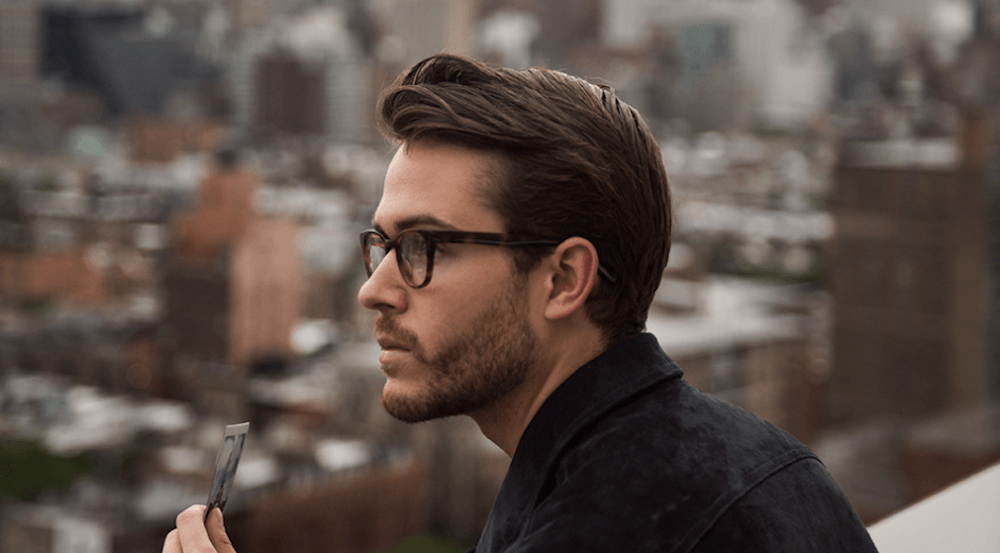 One other great example of a fashion blog is IamGalla from IG superstar Adam Gallagher.
He carefully curates and shares tips about men's fashion style, travel and general "self-care" tips for men.
All of the above are perfect examples of fashion blogs done right (& you can see more examples here).
What I am hoping you get from these is that you should never focus on just "fashion" – you need to go a little bit deeper than that and create a resource specifically for someone out there.
Some ideas for "fashion" blogs with a clear end-user in mind would be:
"Affordable fashion"
"Denim Fashion"
'European Fashion"
"Teenage Fashion"
"DIY fashion"
If you are into fashion, then I am sure you have your own unique "fashion style".
Just blog about what you like, what you know and what you think others would love to learn more about.
Don't worry; there's more to this "start a fashion blog" guide so if you feel overwhelmed already, keep reading as it's all about to make perfect sense very soon.
How To Start A Fashion Blog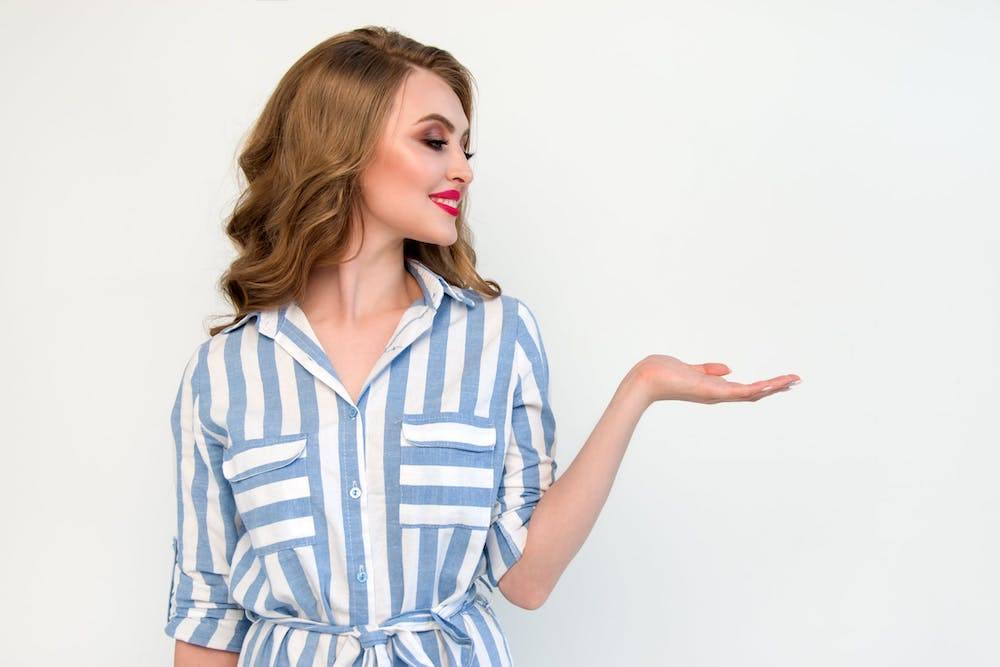 Before I tell you what I'm sure you're desperate to know (i.e. making money with a fashion blog) let me first show you how to go about creating and launching a successful fashion blog.
To get started, you first need to…
Picking Your Niche
Have you decided what your niche is going to be?
Just to give you a better understanding of how to pick your niche, think about it this way:
What can you advise on and to who?
"sportswear" is not a niche
"sportswear for 45-year old soccer mums" is a niche.
Niche it down – always.
As I always say; the riches are in the niches.
Pick A Domain
Next up, you need to pick a domain. I'd love to tell you that this is easy, but unfortunately, it's not.
New domains are being bought up by the second. Have one in mind already?
It's probably taken but don't worry – there's always a domain which is available.
You just need to get crafty and creative with your domains and you need not be picky.
Just look at my domain name for example (3HUNDRD.com) – there's a number in it, it's misspelt and it makes no sense.
It was not my first choice obviously but I grew to love it (and in time you will grow to love yours as well).
Create Your Website
Once you have your domain and your niche – it's time to create your fashion blog and it starts by building out your website.
Now, this is very easy to do so if you were using the idea of "I don't know how to build a website" as an excuse not to get started, you're in for a surprise.
You can actually get a WordPress website for free and have it set up in minutes.
I have a great guide on how to create a free blog here (with video proof showing you it only takes about 1 minute and a few clicks to get it started).
Add A 'Fashion" Theme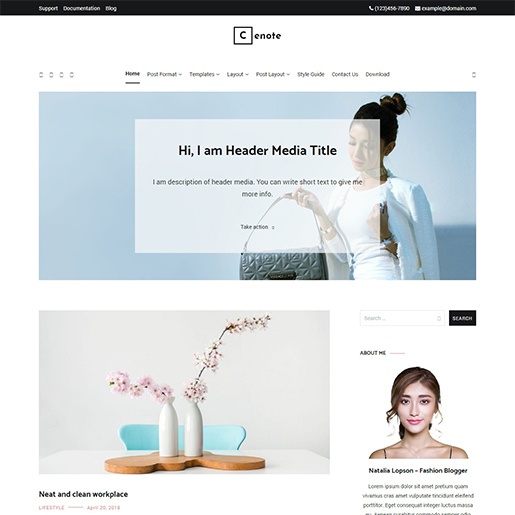 Last but not least, you do need a "WordPress theme" which is how your website would "look".
If you have the budget for it, then I suggest you get a premium theme (they cost around $30 and up) but if you don't, do not worry;
There are plenty of free fashion WordPress themes that you can install (and you can always change it at a later date).
See this great list of fashion-inspired WordPress themes here.
How To Make Money With A Fashion Blog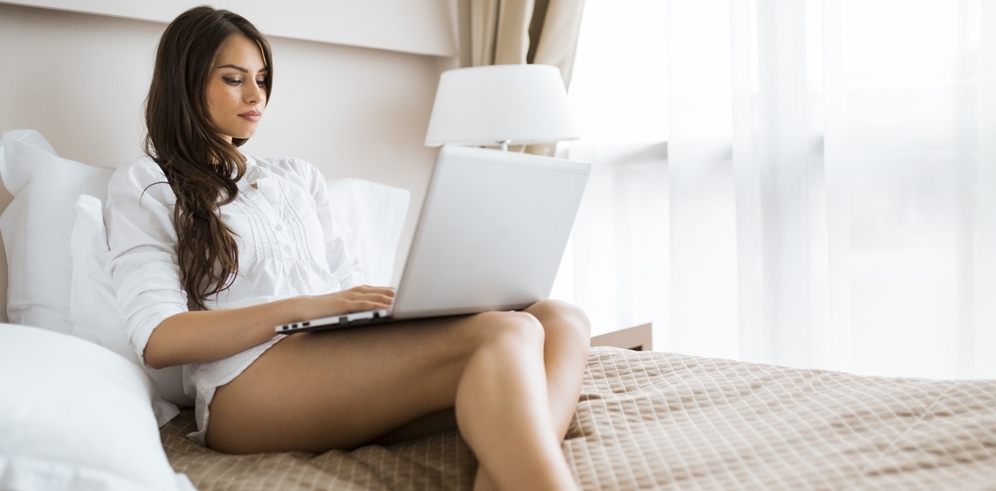 Now that you have a fashion blog up and running, it's time to make some money.
Everything I just shared with you above can be set up in just a few hours (maybe even minutes if you've had previous experience) but making money with your fashion blog will take time, and I will tell you why.
Traffic is what you need to be able to make money with your blog.
I will tell you how to get the traffic you need just below this section but first, let me share with you 6 ways fashion blogs seem to have a lot of success with. These are:
Affiliate Marketing
This is by far the best way to monetise a website.
I may be biased here since I make most of my online revenue through affiliate marketing, but I'm not the only one that will admit that affiliate marketing is a big money maker (especially when you are just starting out).
I have a great getting started guide for newbie affiliate marketers here if you'd like.
It will not only show you how to go about creating your blog, but it'll also give you a 10-day-long step by step course on how to make money with affiliate marketing.
You can also find a great list of fashion affiliate programs here. if you do not know what affiliate programs are, you may also want to check out this guide (although it will be better explained in the free course linked above).
Adsense
AdSense (or better yet Ad networks) are also a great way to make money online (although you would be better off with affiliate marketing IMO).
AdSense – which is what many beginners use – pays you to put banners on your fashion website and when someone clicks on the banners, you get a small amount (typically cents) in return.
Now, this guide is aimed for beginners, which is why I am mentioning AdSense however – once your blog starts growing in traffic (and I will show you how soon) you can look into higher-paying networks such as Ezoic, Mediavine and AdThrive.
Sponsored Posts
This again is breaching towards territory where your blog is already established and getting traffic but yes;
Sponsored posts are a great way to monetise a fashion blog.
When your blog matures and starts reaching a "decent" amount of traffic, you WILL (rest assured on this one) start getting pitched to review brands, clothes, items, etc…
It's your call whether you want to take this opportunity or not.
Side Note: Do Fashion Bloggers Get Free Clothes?
While doing my research for this guide, this question came up a few times and yes;
You do get free clothes as a fashion blogger, BUT… you do need to have quite a bit of traffic before that happens (and also a decent Instagram/Pinterest following as a bonus).
Social Media Influencer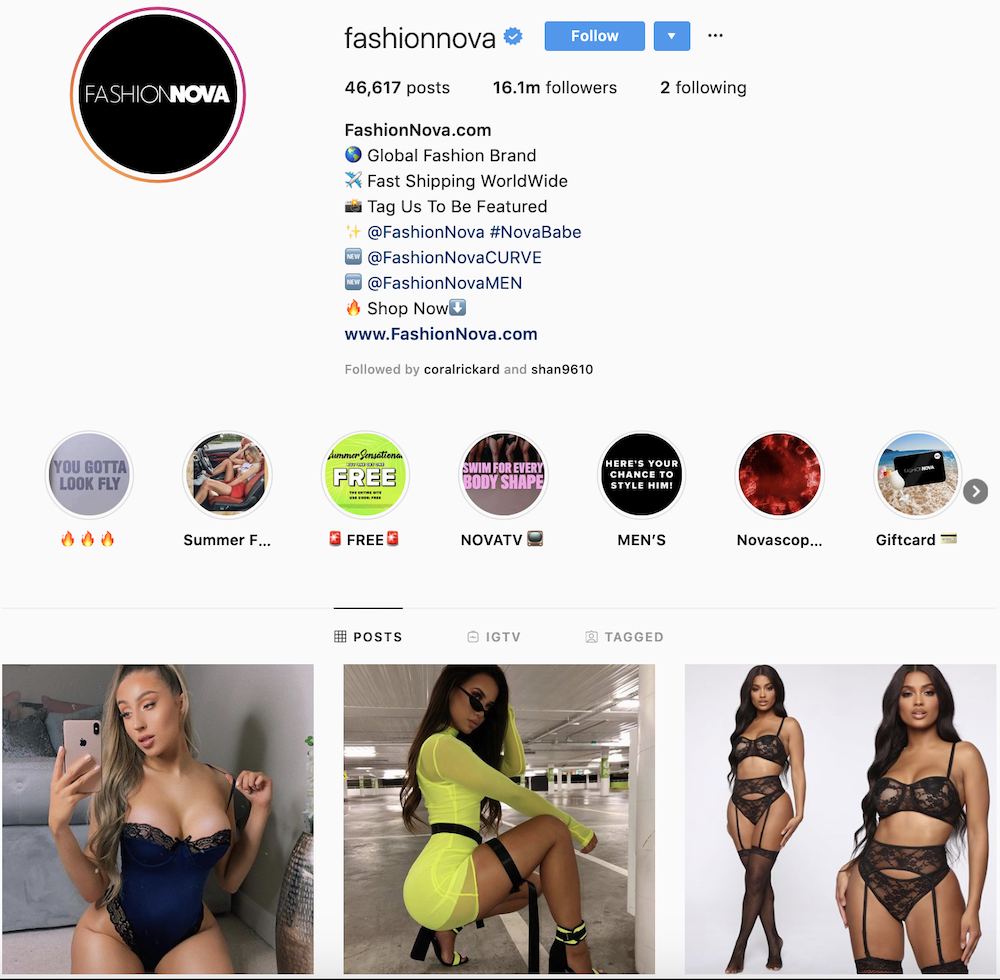 Last but not least, one major way you can make money (and also get traffic to your blog) is by becoming a social media influencer.
Now since "fashion" is very visual, you'd likely need to be either on Instagram or on Pinterest.
These two are huge for fashion bloggers and with enough time, patience and quality postings, you too can get a sizeable audience on any (or both) of these platforms.
Once you do, you will most likely be approached to do sponsored posts (think Fashion Nova) and yes; you can ask for free clothes and also get paid to post on your blog/profile.
How Much Money Can You Make With A Fashion Blog?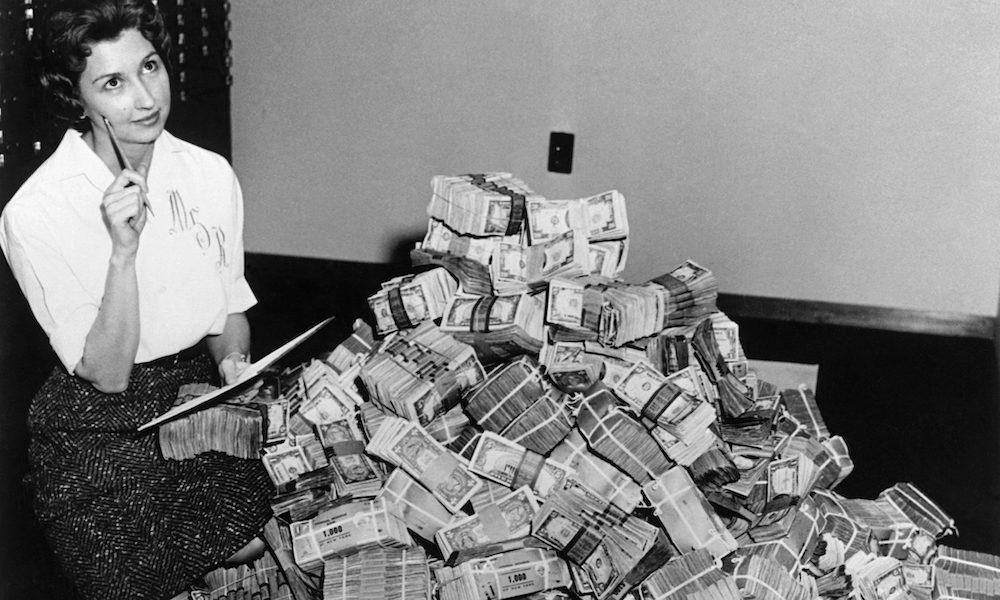 Now that you know how you can make money with a fashion blog, let's run the numbers and see how much you can actually make. The answer is a disappointing;
"I don't know".
This is a very hard question to answer as it depends on so many variables, however; one key variable that will make a definite difference in how much money you can earn is your traffic and your engagement.
This site makes about $4,000 to $5,000 a month, but I have other sites with half the traffic that earn just as much.
(I have a guide that goes through the numbers of how much traffic you need to make a $1000 here – and it's not as much as you think)
It all comes down to the type of traffic you get, on the offers you are promoting, how much you charge for guests posts and more, but remember…
Getting "more" traffic is always a good goal to have. With that said, here's…
How To Get People To Your Fashion Blog
Traffic = money.
But how do you get traffic to a fashion blog?
Here's how…
Social Media (Instagram & Pinterest)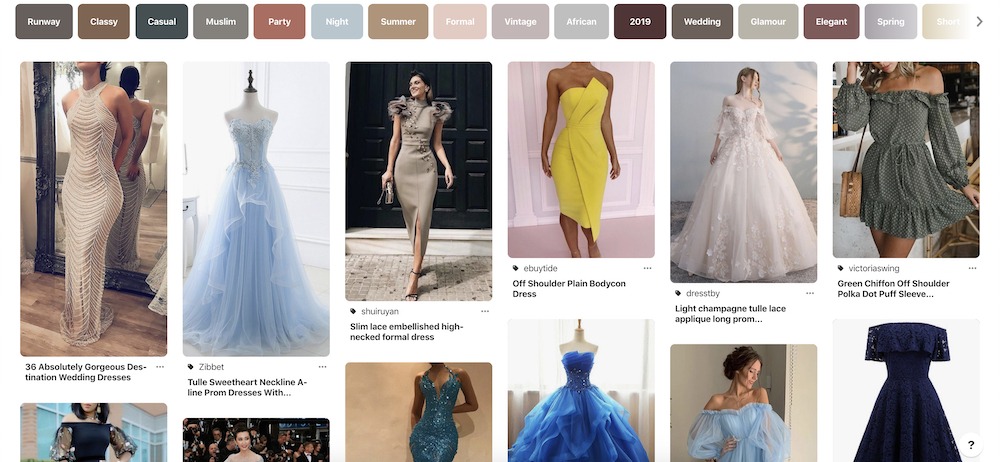 If this was any other niche than fashion, I would've put SEO as the best way to get traffic but since we already agreed on thus, fashion is very visual.
The best way to get free, fast and high-quality traffic is through social media.
Again, I would highly suggest you work on either Pinterest or Instagram (it may be wise to do both, but starting out; you're better off focusing on one).
I have a great guide on how to get traffic with Pinterest here and you can also see this great video below on how to build an Instagram brand.
https://www.youtube.com/watch?v=lKRTJhnzLwg
SEO
SEO is also a big resource and also a huge money-maker – when done right.
The only issue with it is that it takes time to build out.
For example, I've started a new website this year and it took me 4 months to get to 2,000 people a month. Using social media, I can achieve that in the first month.
However – and that's a big "however" – the quality of traffic I get from SEO (i.e Google) is way better than social media so you should never neglect to build out your content in a way that pleases Google.
You can see my guide on how to get SEO traffic here or you can also join the free course I have for you here.
Word of Mouth
One last tip – and this is not something you should take as MUST (rather as a suggestion) is promoting your fashion blog through word of mouth.
Tell your friends and family about your bog, share it on your current social media channels, go to fashion events and tell the people there to visit your blog.
If you're proud of what you're sharing on your blog, go out there and share it in the real world.
Remember, the more traffic you send to your blog, the more (and the quicker) you can make money with it.
How Long Before You Become A Successful Fashion Blogger?
As I've said already, it will take time to see success, but you will see success.
This post has given you a clear path forward to how to start building your fashion blog but the journey doesn't end here.
You actually need to get started and start putting in the work so in 6-12 months (which is how long I estimate will take you to build out your brand) you will have a successful fashion blog that can fund your lifestyle – and maybe even allow you to quit your job.
This is what I did – although not in the fashion space – and now I am also teaching my girlfriend how to do the same.
Just get started, follow the plan, put in the work, don't quit and go do it (the time will pass anyway).
Start Your Fashion Blog Today! Here's A Quick Recap
Ready to get started? Here's a quick recap of what was discussed:
You need to pick a niche
You need to pick a domain
Start your free website (get one for free here)
Learn how to make money online
Learn how to get traffic to your blog and
Start making money writing about the things you love (in this case; fashion)
Would You Like Some Free Training On How To Get Started?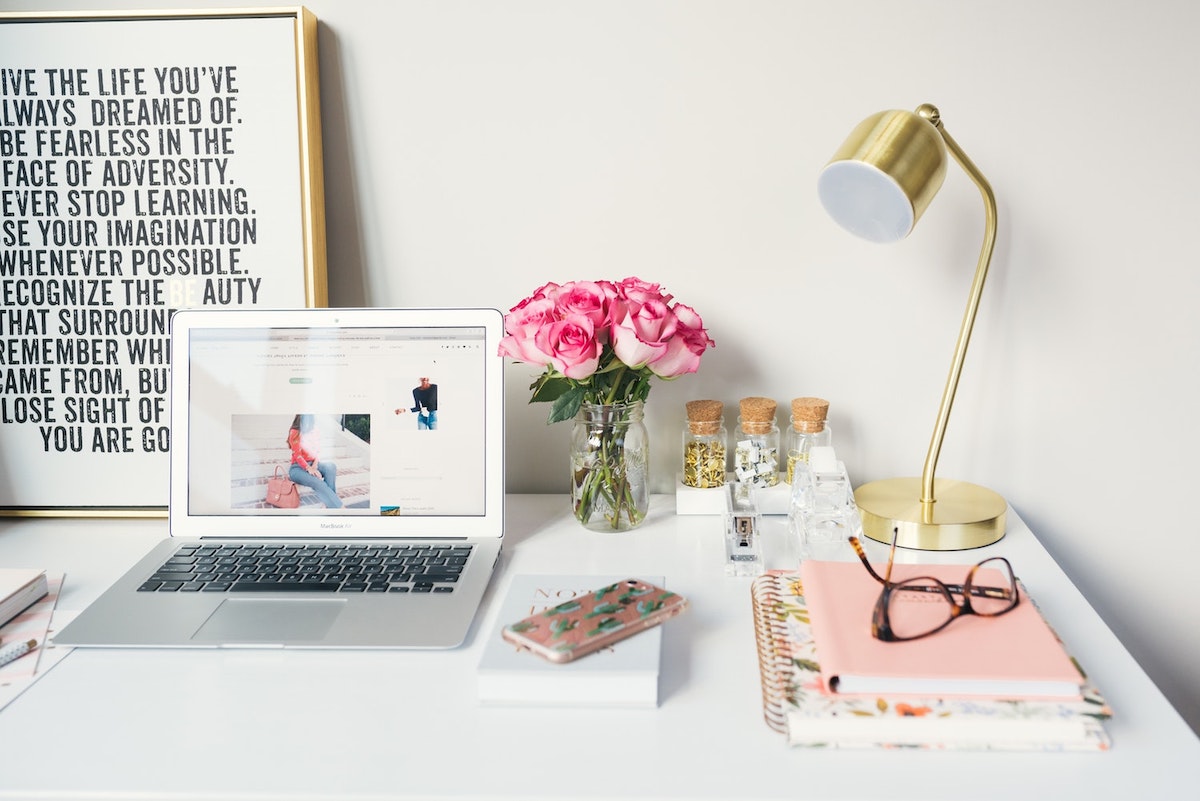 Last but not least, I want to point you towards my free course that will teach you how to build a blog and monetise with affiliate marketing.
(You will also learn how to monetise it in other ways as well but as I said;
Affiliate marketing is probably the quickest (and easiest) way you can start making life-changing income with your blog).
Final Words
Thank you for stopping by.
I hope this post has shown you how to start a fashion blog and also how to make money with it.
If you have any questions, be sure to let me know in the comment section below and I wish you all the best in your new venture.