Korean fashion, Korean music, and Korean skincare are blowing up altogether.
In fact, the entire beauty industry seems to be booming despite the fact many are stuck at home, and (I would assume) not too many people will be willing to make that extra effort to look their best.
But I guess I was wrong.
What I do know, however, is there are some killer Korean Skincare affiliate programs you can join and promote (if that's your niche) so with that said, here are…
10 Korean Skincare Affiliate Programs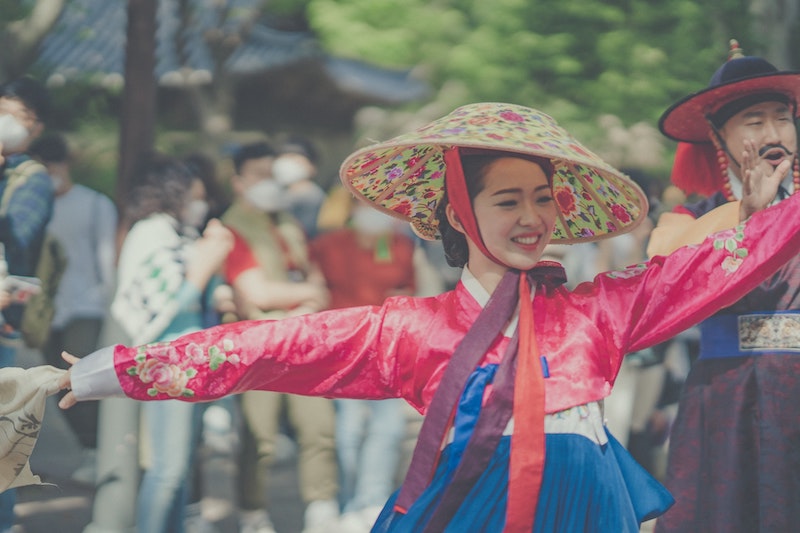 ---
---
Face Tory
Face Tory runs a subscription service where members get access to the latest Korean sheet masks. The subscription boxes come in various sizes and range between $8 and $49.
The affiliate program is super easy to join and completely free, and it makes the perfect fit for beauty bloggers and content creators. As an affiliate, you get access to text links and banners you can use on your site.
Face Tory offers free tracking tools, notifications on special sales, and free coupons. The program also offers free shipping on orders above $25 and prides itself on innovative and affordable products. Returns aren't possible for subscription orders though full refunds are available.
Commission rate: 8-13%
Affiliate cookie: 30 days.
Amore Pacific
Amore Pacific affiliate program is free to join, and visitors get an exclusive gift with any purchases they make. Affiliates get to promote Amore Pacific by placing their ads, banners, and links on their sites.
They also get access to a product data feed where there is a comprehensive list with details on available products. Other features include a high average order value, strong conversion rates, and weekly communications with easy to understand content.
A dedicated affiliate team is available to take care of any queries and concerns that may arise. Amore Pacific uses AfterPay, which allows customers to pay later, without any interest or extra fees.
Commission rate: 18%
Affiliate cookie: 7 days.
Style Korean
Style Korean is among the trendsetters of the beauty industry. They strive to bring affiliates the most popular and upcoming brands before anyone else. The product catalog consists of over 80 brands with well over 6000 different products, showing just how versatile they are.
As an affiliate, you are sure to find something that suits you.
They handle everything, from sales tracking to commission payments, and what's better is that the whole process is completely transparent. Other features include regular coupons and sales, worldwide shipping, and generous commission rates.
Registration is effortless; all you need to do is sign up, then additional information will be sent directly through email once approved.
Commission rate: 7%
Affiliate cookie: 30 days.
Go Bloom and Glow
Go Bloom and Glow is an online beauty store based in the Philippines specializing in Korean Beauty Products. All products are 100% authentic and are clinically tested, and the store stocks major Korean brands such as Klairs, Heimish, and K-Beauty Glow.
Affiliates advertise the store on their social media pages and blogs through a unique link given once they sign up for the program. The program's software provides tracking capabilities so that affiliates always know how much they are making.
The benefits of joining the program include custom coupon codes and a longer cookie period so that members keep earning commissions for repeat customers. Payment methods include PayPal, Visa, and MasterCard.
Commission rate: 5%
Affiliate cookie: 14 days.
BomiBox
BomiBox affiliate program is an exciting and lucrative venture for Korean beauty fans, bloggers, and social influencers. BomiBox is a monthly subscription service that supplies Korean beauty products.
The program is awe-inspiring, with the company shipping to over 200 countries and over 2000 products tested. Commissions are paid monthly through PayPal. Bomibox offers refunds and provides free shipping but only within the US.
Affiliates can expect to work with trusted Korean Brands such as Huxley, Hemish, and My Beauty Diary.
Commission rate: 10%
Affiliate cookie: 30 days.
Yes Style
Yes Style affiliate program entails benefits such as a continuously high conversion rate, competitive prices with attractive discounts and samples, and access to a weekly newsletter to keep abreast of new offers and deals.
Affiliates get the opportunity to promote over 800 beauty brands with over 300,000 items in inventory. Yes Styles is one of the largest online beauty and fashion retailers. The store specializes in Korean skincare, urban fashion, and the latest streetwear.
Other perks of the program include express shipping for the United States and free worldwide shipping.
Commission rate: 15%
Affiliate cookie: 30 days.
Beauty Tap
Beauty Tap was started by Korean immigrant entrepreneur James Sun to bring diversity into the beauty industry. The company first started with Korean beauty products then gradually expanded to other countries.
By joining the affiliate program, members work with a vast range of brands while making a tidy profit. The program offers free shipping for all orders over $35 within the US. Accepted payment methods include MasterCard, Visa, PayPal, and Amazon Pay.
Commission rate: 7.5%
Affiliate cookie: 7 days.
Q-Depot
Q-Depot affiliate program provides members with a very diverse range of banners and text links they can use to market products. The company is a leading wholesale and retail supplier of Korean cosmetics.
Affiliates get access to a vast product range, with over 200 brands supplied to over 20,000 customers worldwide. Payment methods include PayPal, Visa, MasterCard, and American Express. Customer support is one click away, available through live chat, email, and telephone.
Commission rate: 5%
Affiliate cookie: 7 days.
Etude
Etude is a recognized Korean beauty brand which first started in 1985 as the first Korean makeup brand. With over 1.5 million visits to its website, it ranks as a popular brand and a great investment in affiliate partnerships.
Affiliates enjoy regular newsletters with upcoming offers and sneak peeks, and access to product samples and exclusive discounts. A reliable customer service team is available if any difficulties arise; affiliates also enjoy free international shipping.
Commission rate: 10%
Affiliate cookie: 30 days.
Ohlolly
Ohlolly is dedicated to curating the best Korean skincare products for its customers. The online store offers an affiliate program that runs through ShareASale, where members market their products and earn commissions.
Affiliates get the opportunity to collaborate on editorial features and access to all links, logos, and banners for Ohlolly to help maximize sales. Registration is easy and does not cost a dime. The program averages sales of about $75, making it a lucrative means of passive income.
Commission rate: 5%
Affiliate cookie: 60 days.
---
---
Can You Make Money In Skincare Affiliate Marketing?
For sure. I'm in the skincare niche myself since my girlfriend is an Esthetician and she has her own skincare blog.
I even covered the immense potential in the skincare affiliate marketing business here.
If you're brand new but you'd like to get started as a skincare affiliate, you are going to need your own affiliate website, YouTube channel, and/or social media audience.
I prefer having an affiliate website myself, and if you'd like to see how I build simple affiliate websites that make money, you can check out the linked guide.