Can you make money with luxury travel as an affiliate marketer?
You bet!
As you're about to see from the following list of the 10 best luxury travel affiliate programs, there are plenty of money-making opportunities in this niche that you can exploit (and profit) from.
In this article, I am going to share with you 10 affiliate programs in the travel niche which will also tell you how much commission you can expect to make (%-wise) and it should also give you a good insight as to what's available out there.
Down below, I will also share with you how I would go about promoting and profiting from this niche and if you're brand new to affiliate marketing;
I also have a special course bundle which I've prepared just for you that you may want to check out.
Let's get started…
WANT TO SEE HOW I MAKE MONEY WITH
AFFILIATE MARKETING?
(YOU ALSO GET A 10-DAY COURSE FOR FREE WHEN YOU SIGN UP)
You will be redirected to the course page where you need to sign up again - no credit card required, just an email will do.
Villiers Jet Charter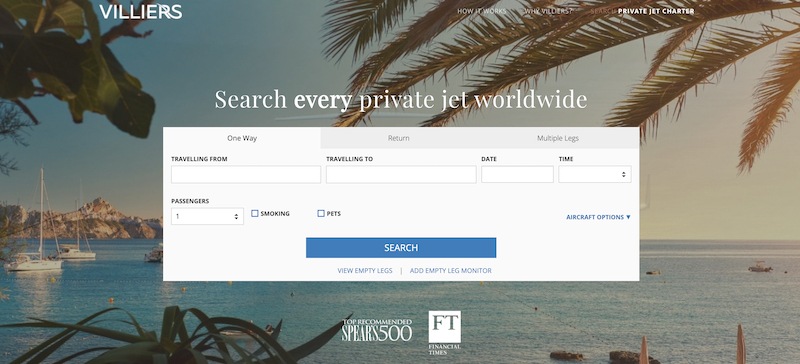 NB:
Want to see how I make money with affiliate marketing? My new book reveals my entire process, including my 4-step approach to building affiliate websites.
CLICK HERE to download my book for free
.
Villiers Jet Charter is an online platform that simplifies the process of booking a private jet for your business, VIP, and personal travel needs.
They are a UK based company that provides over 9,000 aircraft across 40,000 locations. The company was founded in 2014 and they deal with personal, corporate, and cargo travel.
Clients can search their extensive network of private jets, get the most competitive quotes, and be in the air in as little as 2 hours.
Their typical clients are businesses and corporations who need to move their employees quickly and effectively to scheduled meetings.
Villiers Jet Charter lets their affiliates market on their website, blog, emails, or through their social media accounts to maximize their potential earnings.
They provide their affiliates with unique links which can be used in PPC campaigns, banners, widgets, and reporting tools.
They use cookies to track your referred traffic for 365 days from the initial visit.
This means if a customer returns to their website within that time frame to book, an affiliate will still earn their fee for introducing the customer to Villiers Jet Charters.
Commission: 30%
Cookie: 365 days
Apple Vacations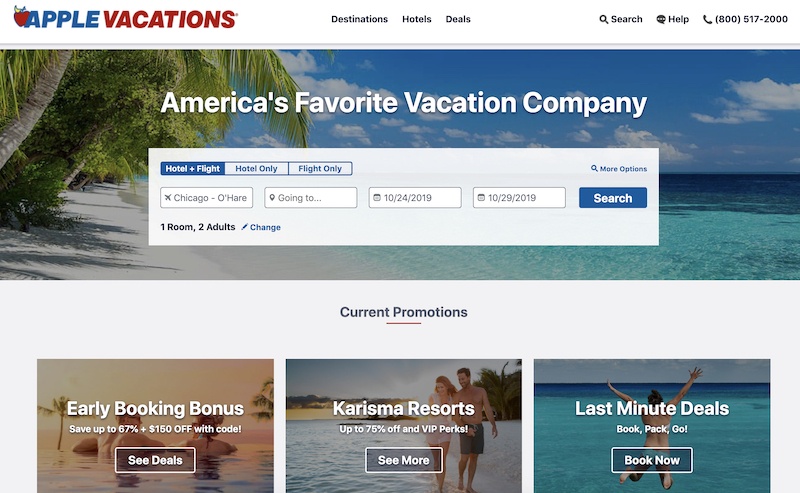 Apple Vacations is one of the nation's largest vacation companies and the largest provider of non-stop exclusive vacation flights.
They offer the booking of luxury hotels + flights as well as hotels or flights only and have been in business since 1969.
The Apple Vacations product line includes vacation destinations throughout Mexico, the Caribbean, the Hawaiian Islands, Central America, and South America, as well as ski resorts throughout North and South America.
Apple Vacations has teamed up with Affiliate Window to provide their affiliates with third-party tracking, real-time reporting, and monthly commission checks.
As an affiliate, you will be provided with unique links, banner ads, and email creative that you can promote to your followers and earn commissions.
Commission: $72 per booking
Cookie: 120 days
Anantara Resorts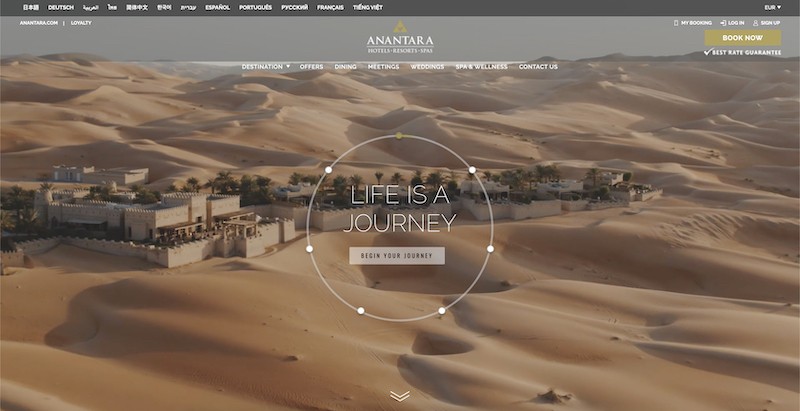 Anantara Resorts was founded in Bangkok in 2001 and it is now one of the top 20 resorts groups in Asia.
Their properties present sophisticated rooms and suites, which are in high demand for both business and leisure. Anantara gives the option to purchase trips, dining experiences, meeting venues, honeymoon destinations, and luxury spa experiences.
Their portfolio spans Cambodia, China, Indonesia, Maldives, Mozambique, Oman, Portugal, Qatar, UAE, and many others.
Anantara's affiliate program offers a 5% commission, which you will receive based on the net sales amount, excluding taxes and service charges.
While this may not sound like a lot, keep in mind that their average basket is $1366, so on average, you could be earning $68.
Anantara provides their affiliates with access to the web-based affiliate platform, which allows you to access and track real-time transactions.
The affiliate platform connects with different affiliate networks worldwide and shows the number of clicks and sales along with historical data in an easy-to-read reporting format.
Commission: 5%
There is no minimum required to maintain valid affiliate status
You earn commissions on every completed booking made through anantara.com
Oberoi Hotels And Resorts