Can you make money with luxury travel as an affiliate marketer?
You bet!
As you're about to see from the following list of the 10 best luxury travel affiliate programs, there are plenty of money-making opportunities in this niche that you can exploit (and profit) from.
In this article, I am going to share with you 10 affiliate programs in the travel niche which will also tell you how much commission you can expect to make (%-wise) and it should also give you a good insight as to what's available out there.
Down below, I will also share with you how I would go about promoting and profiting from this niche and if you're brand new to affiliate marketing;
I also have a special course bundle which I've prepared just for you that you may want to check out.
Let's get started…
WANT TO KNOW HOW I MAKE MONEY WITH
AFFILIATE MARKETING?
(YOU ALSO GET A 10-DAY COURSE FOR FREE WHEN YOU SIGN UP)
After signing up, you will be redirected to the course page where you need to sign up again - no credit card required, just an email will do.
Villiers Jet Charter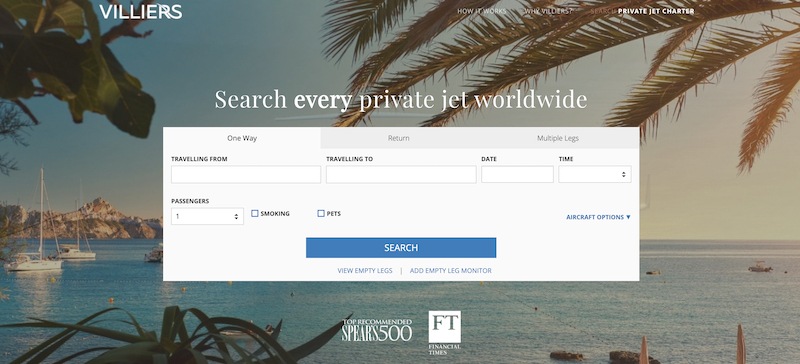 Villiers Jet Charter is an online platform that simplifies the process of booking a private jet for your business, VIP, and personal travel needs.
They are a UK based company that provides over 9,000 aircraft across 40,000 locations. The company was founded in 2014 and they deal with personal, corporate, and cargo travel.
Clients can search their extensive network of private jets, get the most competitive quotes, and be in the air in as little as 2 hours.
Their typical clients are businesses and corporations who need to move their employees quickly and effectively to scheduled meetings.
Villiers Jet Charter lets their affiliates market on their website, blog, emails, or through their social media accounts to maximize their potential earnings.
They provide their affiliates with unique links which can be used in PPC campaigns, banners, widgets, and reporting tools.
They use cookies to track your referred traffic for 365 days from the initial visit.
This means if a customer returns to their website within that time frame to book, an affiliate will still earn their fee for introducing the customer to Villiers Jet Charters.
Commission: 30%
Cookie: 365 days
Apple Vacations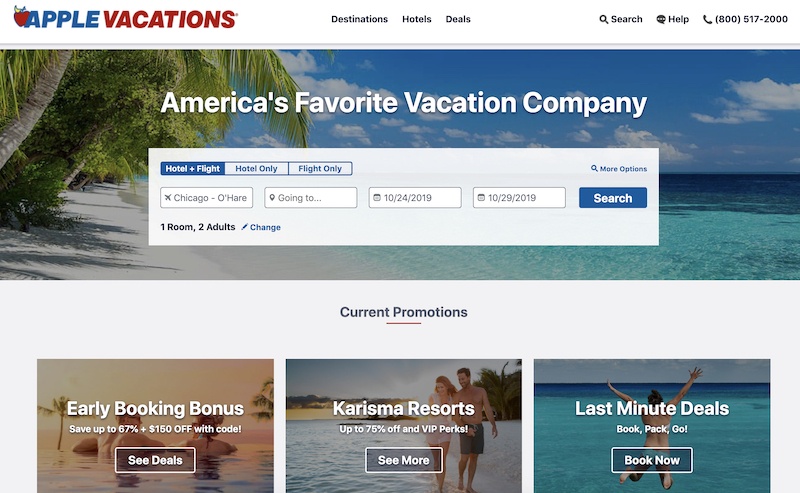 Apple Vacations is one of the nation's largest vacation companies and the largest provider of non-stop exclusive vacation flights.
They offer the booking of luxury hotels + flights as well as hotels or flights only and have been in business since 1969.
The Apple Vacations product line includes vacation destinations throughout Mexico, the Caribbean, the Hawaiian Islands, Central America, and South America, as well as ski resorts throughout North and South America.
Apple Vacations has teamed up with Affiliate Window to provide their affiliates with third-party tracking, real-time reporting, and monthly commission checks.
As an affiliate, you will be provided with unique links, banner ads, and email creative that you can promote to your followers and earn commissions.
Commission: $72 per booking
Cookie: 120 days
Anantara Resorts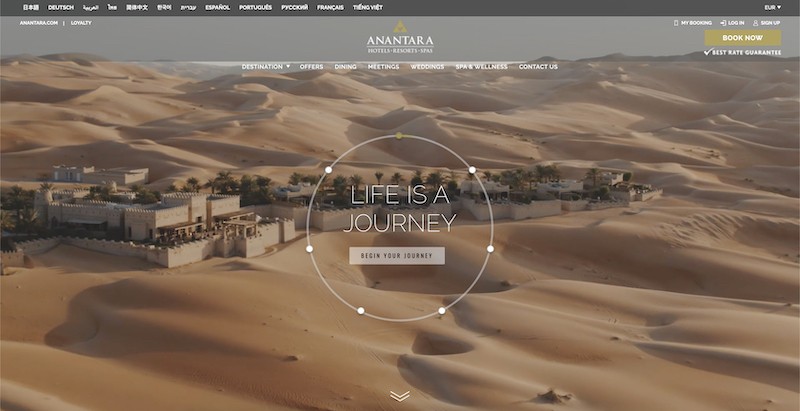 Anantara Resorts was founded in Bangkok in 2001 and it is now one of the top 20 resorts groups in Asia.
Their properties present sophisticated rooms and suites, which are in high demand for both business and leisure. Anantara gives the option to purchase trips, dining experiences, meeting venues, honeymoon destinations, and luxury spa experiences.
Their portfolio spans Cambodia, China, Indonesia, Maldives, Mozambique, Oman, Portugal, Qatar, UAE, and many others.
Anantara's affiliate program offers a 5% commission, which you will receive based on the net sales amount, excluding taxes and service charges.
While this may not sound like a lot, keep in mind that their average basket is $1366, so on average, you could be earning $68.
Anantara provides their affiliates with access to the web-based affiliate platform, which allows you to access and track real-time transactions.
The affiliate platform connects with different affiliate networks worldwide and shows the number of clicks and sales along with historical data in an easy-to-read reporting format.
Commission: 5%
There is no minimum required to maintain valid affiliate status
You earn commissions on every completed booking made through anantara.com
Oberoi Hotels And Resorts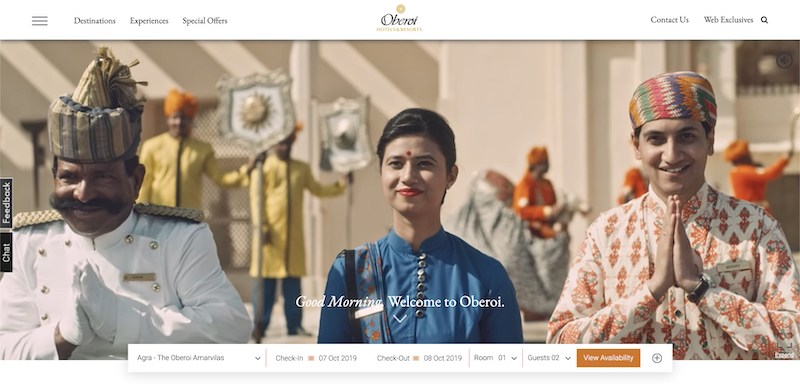 The first Oberoi Hotel was opened in Shimla way back in 1934, introducing the idea of luxury hotels to the Indian sub-continent.
Since then they have grown into a luxury hotel empire, with locations in India, Indonesia, UAE, Egypt, Mauritius, and Saudi Arabia.
As an affiliate, you will be earning a 6% commission on referrals and access to a dedicated team to help you boost your revenue.
Their average order value is $499, which results in a $25 commission per referral.
Commission: 6%
Cookie: 30 days
MSC Cruises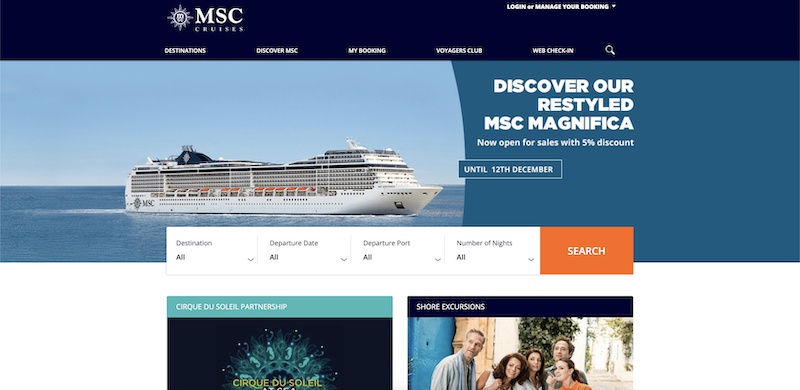 MSC Cruises is the largest privately-owned cruise company in the world.
The Aponte family has a long history of seafaring dating back to 1675, however, MSC Cruises only set sail for the first time in 1988.
Cruises aren't at all that difficult to sell because vacationers are pre-disposed to them. They've either been on a cruise before or are kind of sick of listening to their friends rave about their last cruise experience.
Either way, it's front-of-mind for most people.
MSC offers everything from short cruises for a few thousand dollars, all the way up to world cruises where prices start at $15,000.
Commission: $100
Cookie: 30 days
Boat Bookings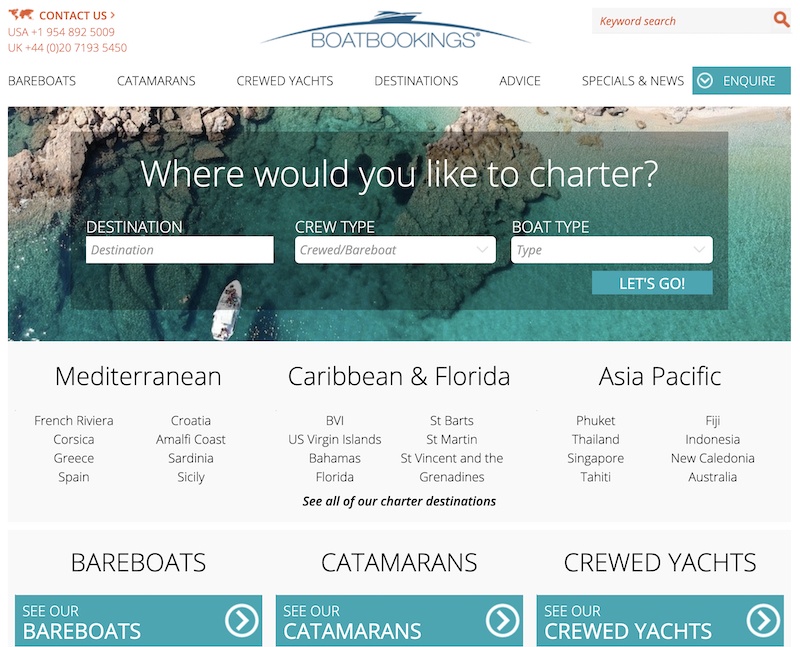 Boat Bookings is a luxury yacht charter company that provides custom boating experiences matched to your requirements.
They offer crewed yachts, bare boats, and catamarans in some of the best destinations around the globe. Their experiences charter experts are available to help answer any questions you may have and provide any advice you need.
Affiliates can sign up for their in-house affiliate program on their website.
Boat Bookings provide their affiliates with buttons, high-quality images, inquiry forms, and real-time tracking tools that can be promoted onto their website or blog.
Affiliates commission varies depending on destination and industry commissions. Which means that the affiliate will earn 20% commission as a base rate, however, affiliates who generate repeat clients or a large number of clients may be eligible to earn higher commission rates on an escalating scale.
Commission: 20 – 30%
Cookie: 30 days
Emaar Hotels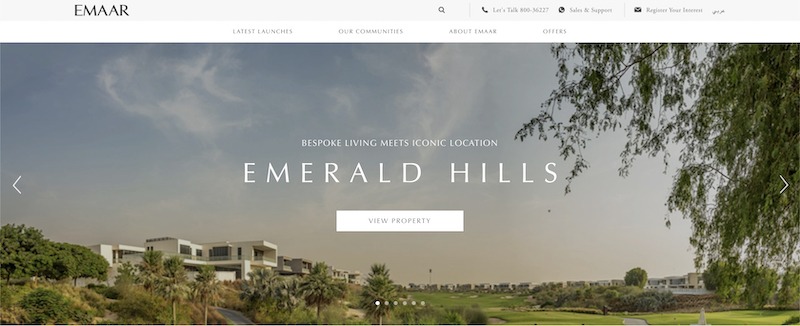 Emaar Hotels is a premium luxury hotel group and they have developed a portfolio of high-end hotels in key international cities.
Their luxury environment and excellent customer service provide their visitors with excellent hospitality experience.
They have partnered with Rakuten Marketing to handle their affiliate program.
Emaar Hotels give their affiliates access to high-quality banner ads, images, emails, coupons, and text links. Affiliates can create, track, and optimize their campaigns through their easy-to-use affiliate dashboard.
Commission: 6%
Cookie: 30 days
Cruise Direct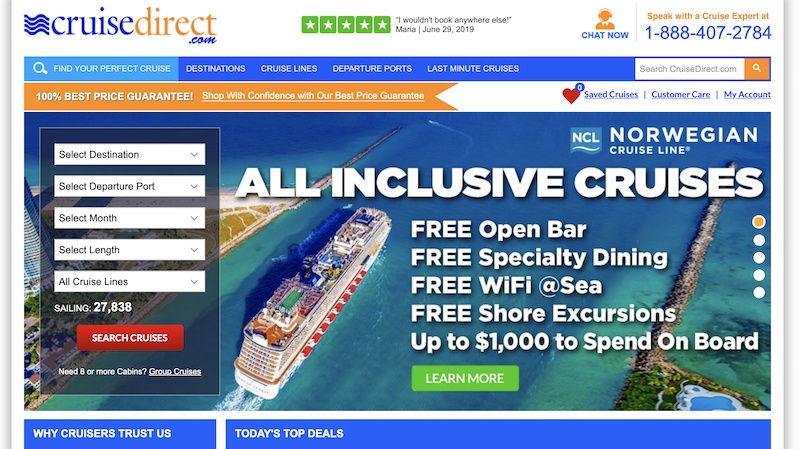 Cruise Direct is a leading online cruise travel company that offers cruises all over the world.
They offer great deals, special rates, and excellent savings on cruise bookings with some of the most popular cruise lines in the world.
Commissions on Cruise Direct are 3% of the gross sale.
This might seem like a small number, but let's just remember that the average price of a cruise could be anywhere from $1,000 or more per person.
Cruise Direct provides their affiliate with the latest features and best deals to be promoted to their followers.
With a variety of travel content and traffic-driving banner ads that land on high converting pages, Cruise Direct's tools will help you earn more money.
To better develop their affiliate program, Cruise Direct is partnered with Commission Junction which is one of the world's leading affiliate networks.
Commission: 3%
Cookie: 45 days
Sandals Resorts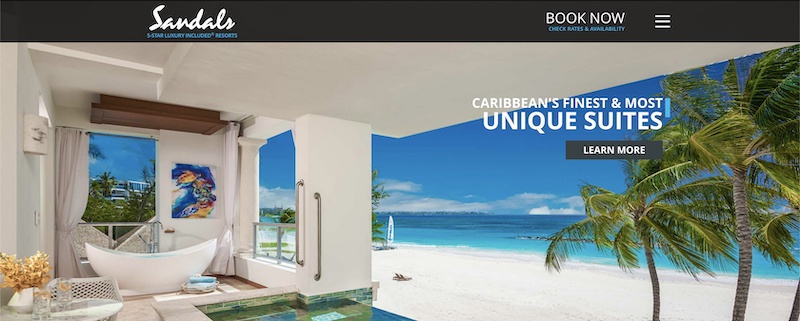 One of the most well-recognized names in the Caribbean resort travel, the Sandals Resorts offer luxurious vacations for couples, groups, or families.
This travel affiliate program earns you commission by referring people to book either a stay in one of the Sandals Resorts or an activity.
Sandals and Beaches offer highly competitive commissions starting at 4% across all travel products from luxury suites to private candlelight dinners.
They have partnered with Commission Junction to provide their affiliates with trusted third-party tracking, real-time reporting, and monthly commission checks.
Affiliates have access to a library of hundreds of banner ads that they can promote on their websites or blogs.
They also give their affiliates the chance to win free trips and other performance bonuses when enrolling for their affiliate program.
Commission: 4%
Cookie: 60 days
EPC: 3 months – $137.99
Priority Pass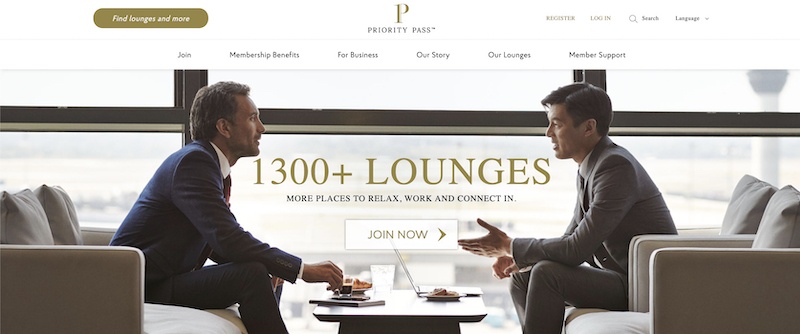 Priority Pass revolutionized the travel industry with their lounge class membership programs no matter how you fly.
Since 1992 they have expanded from 49 lounges to over 1200 airport lounges around the world. They offer complimentary pre-flight bites, free WiFi, charging stations, along with retail, spa, and dining discounts.
They are partnered with PepperJam that runs their affiliate program. Priority Pass started their affiliate program let travel-related websites and blog share in their profits from their membership subscriptions.
Their affiliate tools include custom ads, banners, text links, and real-time reporting.
Commission: 10%
Cookie: 30 days
How To Get Started As A Luxury Travel Affiliate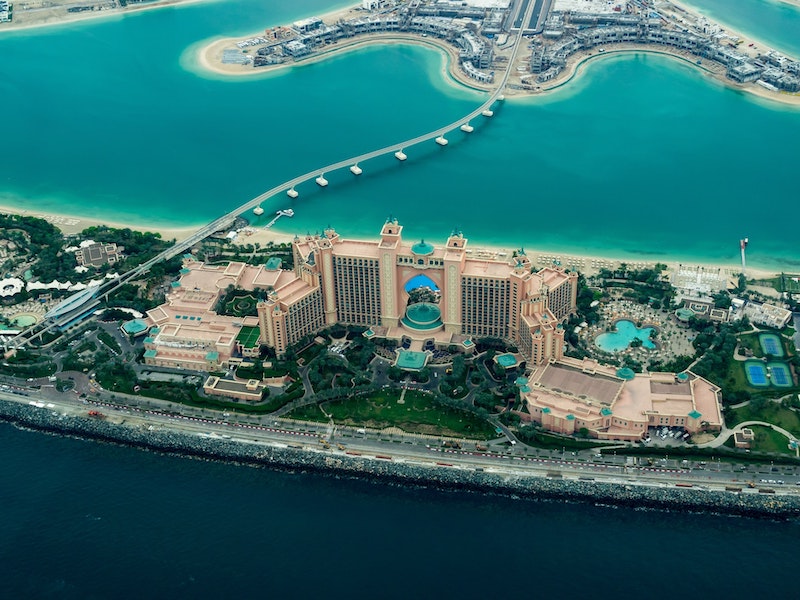 As you can see, there are plenty of affiliate programs in a variety of verticals within the luxury travel niche that you can take advantage of.
One way I would go about building a niche site in this industry is to first pick a sub-niche (cruises, private jets, luxury villas, etc) and ONLY focus on one of them.
I would then look into what type of low-competition keywords are available and I'd start publishing content around those keywords with the hopes of eventually ranking on the first page.
Once I start getting traffic, I'd then divert that traffic to my chosen affiliate program (in my chosen vertical) and figure out how to convert that traffic into $$.
One thing you should know here is that luxury travel has some big players with big budgets so if you want to get into this niche, expect to fight for it.
(If you're a complete beginner in affiliate marketing, I highly recommend you check out my linked course bundle below).
Can You Make Money With Luxury Travel?
While there are plenty of competing giants in this niche (think AirBnb, Booking.com and others) it does not mean you can not make any money here.
There still are a few easy-to-rank for keywords and the fact that commission rates are high means you do not need to get that much traffic to start making money.
Let's just say you build out your website (which yes; is a must) and you manage to get 1000 people to your website every month.
Given the fact that you can make around $100 per sale from most of the above-listed travel affiliate programs, this means you need to convert at least 1% of your visitors to make $1000 per month.
Although a 1% conversion rate in the travel niche can be difficult – if you target the right keywords and you put in the work, it's more than possible to do it.
SN: I'm in the affiliate marketing / SEO niche which is also mega-competitive and I do just fine. Do not let the competition scare you away. In most cases, the more competition there is, the more money is in the niche.
But what if you're brand new to affiliate marketing and you have no idea how to get started?
Well… good thing you stuck around.
Learn Affiliate Marketing With The Affiliate Starter Pack Bundle
In an attempt to help as many of my readers start, run and live off their affiliate marketing business, I've decided to create the Affiliate Starter Pack bundle.
For just $19 (and for a limited time only) you can get access to my favorite-training ever (Wealthy Affiliate) and you will also get 100% free access to my $97 SEO course (The Affiliate SEO Mastery).
Combined, these two courses will give you everything you need to know to succeed with affiliate marketing – including;
How to build your website
How to create your top-quality content
How to join and profit with affiliate programs
How to grow your traffic with SEO
How to rank in Google for low-competition keywords
and so much more.
There are literally too many ideas, tips, strategies and lessons in this course bundle to mention here so I've created a dedicated page where you can learn more about the Affiliate StarterPack.
If you're interested, be sure to check that out.
Final Words
So there you have it.
10 (great) travel affiliate programs and also a bit of a plan of how I would go about building a niche website in this industry.
Of course, what I've provided here is just a brief-idea of how I would go about it so if you're serious about it, go check out the Affiliate Starter Pack for a more tailored approach to building a successful and profitable website in this niche.
I'll leave you to it.
PS: If you're a travel blogger looking to make money online, I covered 4 great ways to do that right here.
PSS: I've also just published a round-up post covering the 10 best luxury brands affiliate programs here.
NB:
Want to see how I make money online?
Here's my latest guide
showing you everything I do to earn money with simple, easy-to-build websites.