Anyone interested in making money online, blogging, and affiliate marketing who also spends time on Pinterest has surely come across the much talked about course: Making Sense of Affiliate Marketing.
It's by far one of the most loved and most talked-about courses out there.
But is it worth the hype?
Is this a legitimate course that can actually teach you how to make money online with the affiliate marketing business model?
Below, you will find my Making Sense of Affiliate Marketing course review, and I will be revealing all the things you need to know before you join Michelle Schroeder-Gardner's course, including;
What MSOAM course is all about
What you will be learning in the course
How much does the course cost (& is it worth the price?)
What other students are saying about it
A few alternatives which I also think you should know about.
Let's get started with a TLDR version of this review:
Making Sense of Affiliate Marketing Review Summary
$197
Price

Features

Training

Value For Money
Summary
A very in-depth/detailed course about affiliate marketing ✔️
Private Facebook Group ✔️
No upsells ✔️
Created by a legitimate source ✔️
Pricey (but still worth it) ✖️
What Is "Making Sense of Affiliate Marketing"?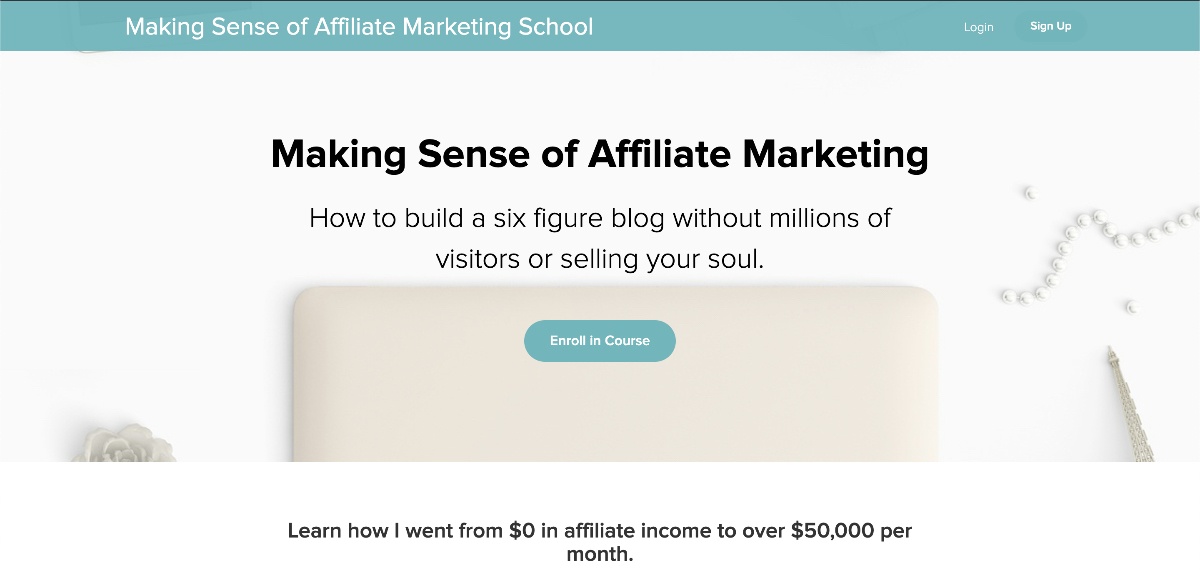 "MSOAM" is a course created by one of the leading Pinterest-experts and mega-successful blogger and affiliate marketer Michelle Schroeder-Gardner who also runs the popular Making Sense of Cents website, a blog dedicated to teaching you how to make and save money.
After the success of her blog, Michell decided to create this course, cleverly titled "Making Sense of Affiliate Marketing" and since then, it has been a mega-seller and a course that is often regarded as "one of the best affiliate marketing courses" ever created.
Down below, I will be telling you about my thoughts on it and what other students are saying but before we get into that, let me share with you what you will be learning in this course.
What Will You Learn Inside This Course?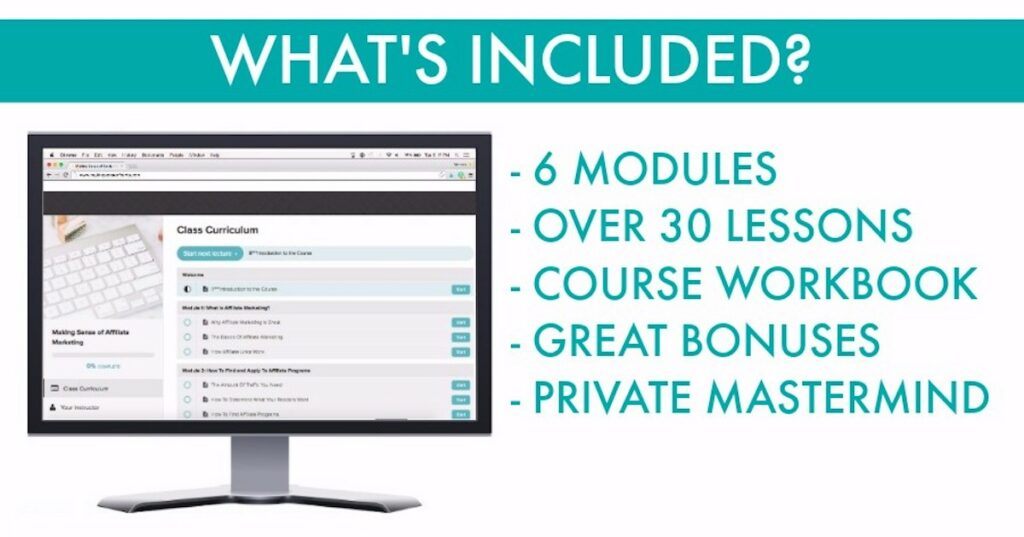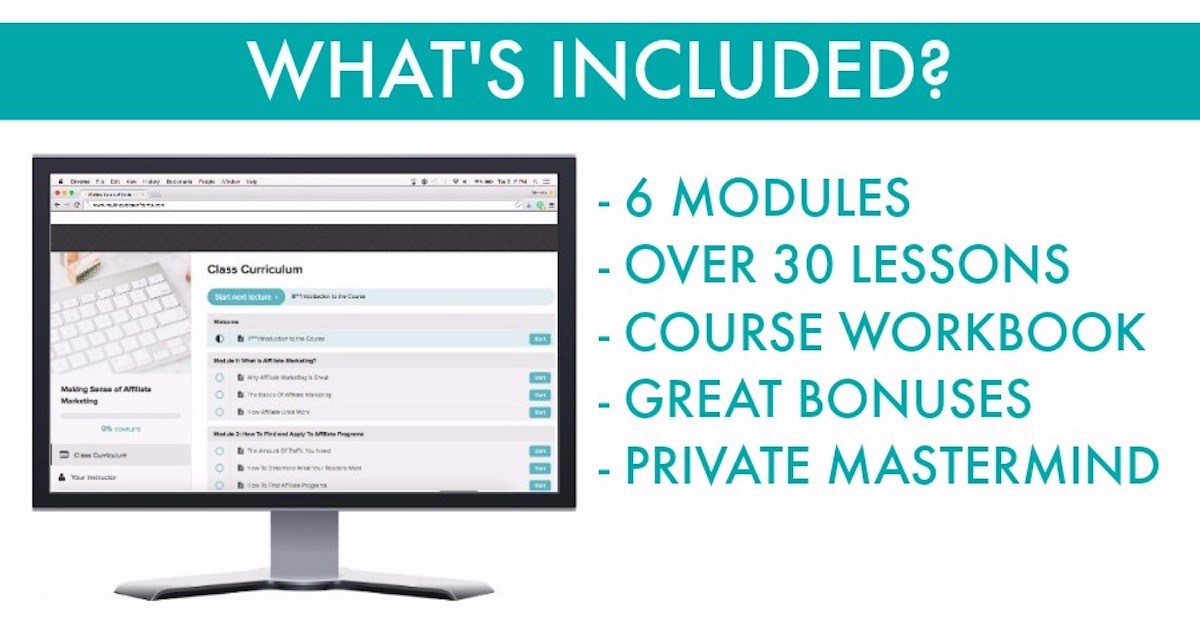 Can this course actually teach you how to make sense of affiliate marketing and better yet, can it teach you how to use affiliate marketing to build your very own online business?
The short answer is yes.
This course is packed with solid information teaching you all you need to know about building a website, joining affiliate programs and network, using affiliate and yes; even make money.
If you wanted my opinion about it, there it is.
I wholeheartedly believe that this course can help you understand the somewhat complicated world of online business and making money online.
Now that we've got that over with, let me share with you the lessons you will be going through inside this course:
The course is laid out in 6 modules, with over 30 individual lessons to give you a well-rounded understanding of affiliate marketing, just to name a few of these lessons, here are some that I think you will enjoy:
The Basics of Affiliate Marketing
How Affiliate Links Work
How Much Traffic You Need To Make Money
Tools Needed To Master Affiliate Marketing
How To Build Trust With Your Readers
How To Have Affiliate Marketing Success
Creating High Converting Reviews
If you'd like to see a complete list of all the lessons you get, you can see the course home page here.
How Much Does It Cost To Join?


Let's talk about cost now.
How much will this course set you back?
Well, the "MSOAM" course is priced at a modest one-time fee of $197.
(You can also choose to pay in a two-payment installment of $105 each).
Is It Worth The Price?
When it comes to online courses – especially in the "make money online" niche, you'd be right in thinking every course is just an over-glorified scam.
But is "Making Sense of Affiliate Marketing" A Scam?
Absolutely not!
For just $197, you get a foundation that can set you up for success with your very own online business earning you well over $10,000 a month, so a $197 fee to learn how to do it is far from a "scam".
Now, you may be wondering…
Can you not find the same information available for free elsewhere?
Yes, you probably can.
If you'd like to spend weeks and months sorting through the many BS advice you will find for free, then, by all means, go about it this way.
However, for $197, you can get a pretty damn good foundation today and in a few months, you will have a thriving business already earning you money.
I know which option I would take, but I'll leave that to you to make your decision.
What Other Students Are Saying About This Course


Now that I've told you what I think about "Making Sense of Affiliate Marketing", let's look at what other students are saying.
Amy (from WhateverWriter.com) says she did go through the course and while she does not regret taking it, she does have a few other alternatives which she prefers.
You can use the link to see her own "Making Sense Of Affiliate Marketing" review.
Yuwanda Black (from InkWellEditorial.com) calls it one of the best affiliate marketing courses ever created and "one of her best decisions" was to jump on this course learn how to make money with affiliate marketing.
The Millenial Boss also shares how she earned $12,154 thanks to the "Making Sense of Affiliate Marketing" course in the past 6 months.
Pretty good reviews if you ask me – you can see more reviews from past (and current students) on the course homepage.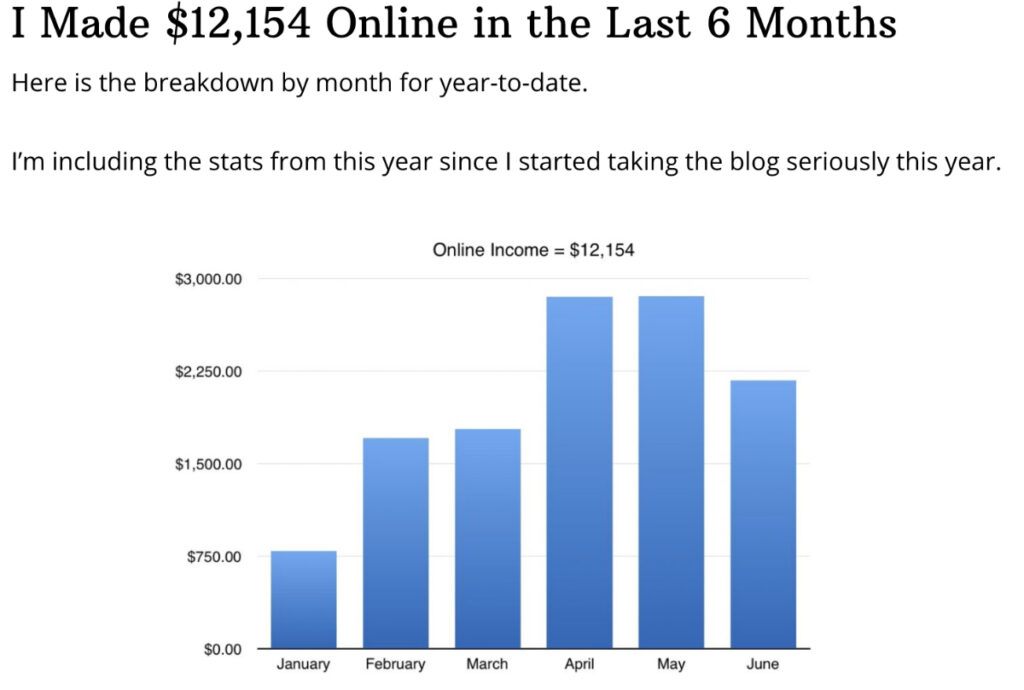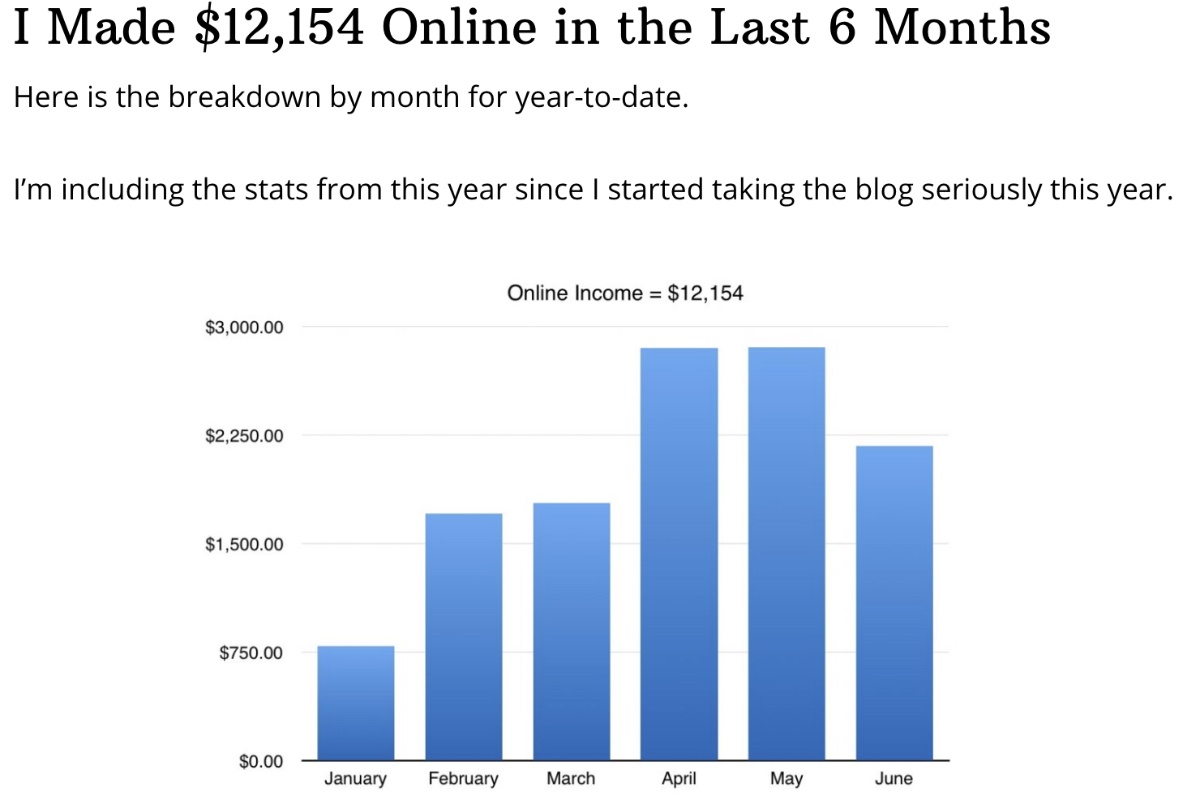 Who Is This Course For?
Before I get into some alternatives (which yes; I do have some recommended ones), I also want to share with you who this course is for.
It's for those who are struggling to make money with affiliate marketing.
Everyone has heard of how referral marketing can be a life-changing opportunity when done right and yes it is – I have been making money as an affiliate marketer for the past 7 years and now funds my life.
This course is for all those who dream of one day being able to say goodbye to their 9-5 job and build a passive income business blogging (or vlogging) about the things they're passionate about.
If you're one of these people, go check out Michelle's course, or else; see my alternatives down below.
2 Recommended Alternatives
I have two alternatives which I think are "up there" when it comes to quality material, these are:
Income School:
If you've spent some time on YouTube looking for affiliate marketing and SEO tips, I am sure you've come across the great guys from IncomeSchool.com.
I am a big fan of these guys and also their Project24 course, which you can see a review of here.
Wealthy Affiliate:
Last but not least, I just have to mention my absolute favorite course, the Wealthy Affiliate University. This is where I learned affiliate marketing, and 6 years later, I am still a member here.
In my Wealthy Affiliate review, I credit WA to be a "lifesaver" and the reason why today I enjoy a lifetime of freedom and profits, all thanks to affiliate marketing.
If I had to choose from all these courses mentioned in this review, I would most definitely be picking Wealthy Affiliate as the best place to learn.
To make things even better, it's 100% free to join and use.
---
Making Sense of Affiliate Marketing Course Related Questions:
Do You Need A Blog/Website To Make This Work?
Yes, it's always best to have a website if you want to make money with affiliate marketing, and this course will teach you how to get started with one as well.
How Is This Course Delivered?
The Making Sense Of Affiliate Marketing course is purely text-based. The reason for this is so that it can be easily updated when certain things change.