Unsurprisingly, men's fashion stores are in a decline, but the male fashion industry is BOOMING online and it's setting new revenue records every quarter.
As with everything, the internet is eating up this industry and even though the men's fashion niche is getting competitive, there's still plenty of money to be made by you, the affiliate.
Today I'm sharing with you 10 high-converting, high-commissions paying men's fashion affiliate programs which will allow you to promote their products and profit handsomely.
Down below I will also share with you a few tips and tricks on how to start a fashion blog but for now, here are…
The 10 Best Men's Fashion Affiliate Programs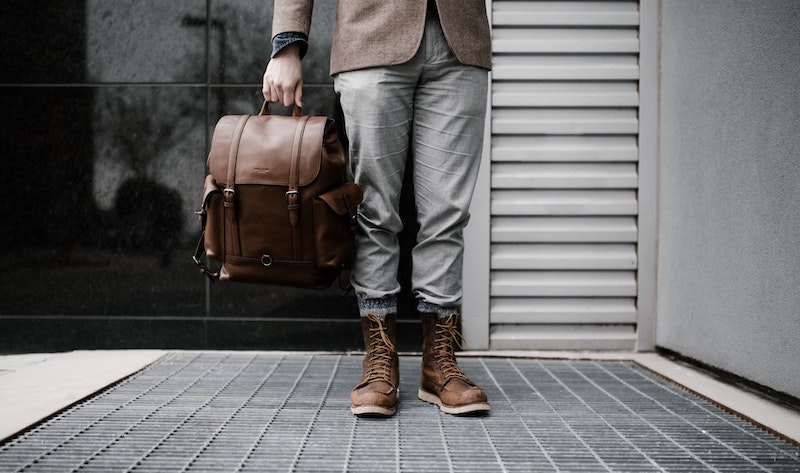 ---
---
Men's Modern Wear
Men's Modern Wear affiliate program offers generous commissions on every order. Members of the affiliate program have the ability to offer their visitors trackable coupons.
Moreover, they can offer custom made coupons capable of being posted on their social media pages and blogs to market products. Men's Modern Wear affiliate program also allows users to repost any of the company's photos, just as long as it's for marketing purposes.
Members can even create collages and use them instead.
Commissions get paid every Friday through PayPal; this means you must have a PayPal account to be eligible to the program. Affiliates can contact customer support through email in case of any issues or inquiries.
Commission rate: 20%
Affiliate cookie: 7 days.
Paul Fredrick
Paul Fredrick remains dedicated to MenStyle through its vast catalogue of fine dress shirts, sport coats, suits and neckties.
LinkShare manages its affiliate program and ensures automatic management and tracking of all purchases and commissions. Registration is entirely free and super easy.
Commissions are available in three tiers, with affiliates earning as high as 15% in the highest tier. Paul Fredrick is committed to providing the best customer experience, and the company does this by providing excellent customer service but also catering for processing and shipping of orders.
Commission rate: 9-15%.
Affiliate cookie: 15 days.
WOLACO Affiliate Program
WOLACO is an online commerce store that specializes in activewear for men.
The name is an acronym; Way of Life Athletic Company. Features of its affiliate program include an innovative and rapidly expanding product catalog, marketing tools in the form of high-quality text links and banners and a high converting website.
WOLACO carries a diverse range of products geared at making athletes live an unrestricted and active lifestyle.
ShareASale manages the affiliate program and ensures affiliates can track their earnings. The program allows returns but only for unworn items and provides free shipping on offers within the USA exceeding $50.
Commission rate: 10%
Affiliate cookie: 30 days.
Motts and Bow
Motts and Bow affiliate program provide exclusive and compelling offers for affiliates; just one among the numerous opportunities of joining the program. The company specializes in luxury denim.
Pepperjam manages the affiliate program and equips members with branded banners and shopping links to market products on their sites and blogs. Registration is simple and free; simply head over to Pepperjam's official site, look up Motts and Bow and click apply.
The product catalog is extremely comprehensive and even includes images, for clarity. All marketing tools, including banners, are updated and refreshed regularly.
Commission rate: 20%
Affiliate cookie: 14 days.
Brooks Brothers
Brooks Brothers has been manufacturing men's clothing for 200 years now. From oxford shirts to sports coats and blazers to casual pants, Brooks Brothers has been keeping men fashionably dressed since 1818.
Commission Junction manages the company's affiliate program. Their return policy is really favourable; it allows products to be returned, along with an original receipt, 90 days within the purchase date.
The site also allows customers to track their orders. Once you join the program, you get access to marketing materials along with promotional information.
Partnering with Brooks Brothers is a wise investment since it's a respectable brand with high-quality products; their average order value is high too.
Commission rate: 6%
Affiliate cookie: 7 days.
Men's USA
Men's USA sells shirts, suits, ties and shoes for men, and has been for over 25 years. The average sale stands at around $100 to $140. Their product quality is the same as luxury brands such as Armani and Hugo Boss but at affordable prices.
Their affiliate program is available on several networks including ShareASale and Commission Junction. Men's USA strives to provide the best quality customer service; this explains why their affiliate program has a high retention rate for customers.
Affiliates get incentives such as an extra $30 for sales over 500.
Commission rate: $15
Affiliate cookie: 45 days.
Daem Watches
Daem Watches is a luxury brand that deals in exclusive luxury watches. The watches are designed in a studio in Brooklyn and manufactured in Switzerland, the company uses world-class technology and cutting edge designs.
Registration to the affiliate program is entirely free and offers free shipping worldwide on all goods. All products are 100% safe and come with a 24-month warranty.
ShareASale manages the program and provides new and regularly updated banners, and automated data feeds. Affiliates also get access to exclusive offers for their readers and followers.
Commission rate: 20%
Affiliate cookie: 45 days.
Shein
Shein affiliate program provides members with marketing tools such as up to date banners, coupons and deals to make promotions easier. They are also provided with a monthly newsletter, so they stay informed on all the latest news.
Affiliates get customer support from a dedicated professional partner program, Snow Consulting. Shein's product data feed is updated daily with up to date deals in its database.
Members also get to enjoy performance incentives and special promotion opportunities. Customers get to return unsatisfactory products with a full refund.
Commission rate: 11%
Affiliate cookie: 30 days.
Hugo Boss
Hugo Boss is a world-leading luxury brand specializing in men's fashion.
The program has a high average order value and has an extensive product range. Affiliates get access features such as great competitions and regular promotions on offer, a robust product feed including over 2800 items and free delivery and 30-day return policy.
Customers also get the chance to order gifts in free or premium Hugo Boss gift packaging. Hugo Boss's affiliate program makes a great choice for a passive income because of its comprehensive range of high-quality products in the fashion sector.
Commission rate: 8-12%
Affiliate cookie: 30 days.
Revolve
Revolve affiliate program is a great source of income for fashion bloggers and content creators.
Perks of the program include exclusive offers for customers, a product catalog with high-resolution images to choose from and banners and text links that are updated and added monthly.
Potential candidates can apply through Commission Junction; the process is free and incredibly easy.
Commission rate: 5%
Affiliate cookie: 7 days.
---
---
How To Start A Men's Fashion Blog (& Make Money)
While the fashion niche is very visual, which means you can make do with an Instagram account and/or YouTube channel, I would still recommend you start your own website where you will send people to.
I have a guide on how to start a fashion blog here if you're new to this whole "building a website" thing.
I also have another guide showing you how I build my own money-making affiliate websites which you may want to check out.
Both these (free) guides will give you everything you need to know to make it in the (male) fashion industry as an affiliate.
I'll leave you to it.