As a great mentor once told me, the reason you can't make money online is either because of what you know, or what you do not know.
I have been in the affiliate marketing business for many years, and for the majority of those years, I was earning approximately somewhere around…. a big ugly $0.
I hated that feeling – and I hated myself for not being able to figure this thing out once and for all (while also watching others who have started after me — already making a pretty significant income online).
So, back to you;
Are you in a similar situation?
I'm sure you are, if not that I wouldn't think you'd be here today desperately searching for advice on how to get to the bottom of things and make affiliate marketing work for you.
Right below this introduction, you are going to find what I have been doing to go from daily $0s, to daily commissions earning them passively as I go about my day.
Nowadays I'm lucky (not really lucky as I had plenty of failures to swallow and carry with me) to be living the life I dreamt about one fine day back in 2011.
Yes, at the time of writing this, I have been in this business for about seven years, and it's with shame and guilt that I admit that it's only in the past three years that I have been making enough money to not feel like I'm wasting my entire life away sitting in front of the computer.
Anyways, how do you get over the hurdle (and the learning curve) and finally start seeing the benefits of a "career" in affiliate marketing can bring?
That's what I am about to tell you but before I get to that, I will tell you straight away that I will be pitching to you a training course which you have to join.
Well, you don't have to really – but it's something I would recommend, especially if you have already tried every affiliate marketing trick in the book but nothing seems to be working.
If you're just here to get some quick tips to help make yourself feel better and off you go to do something else, then this post is not for you, and I do not want to waste your time.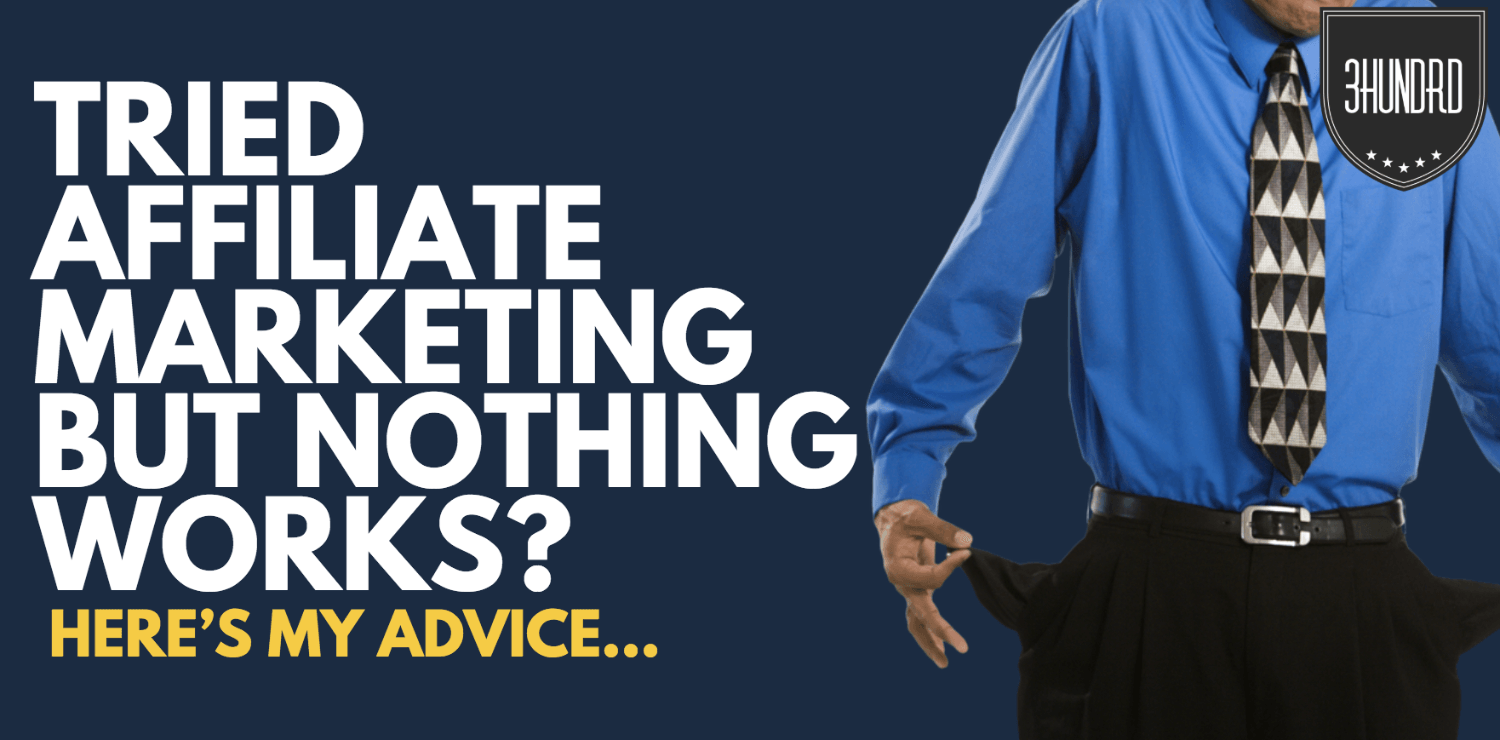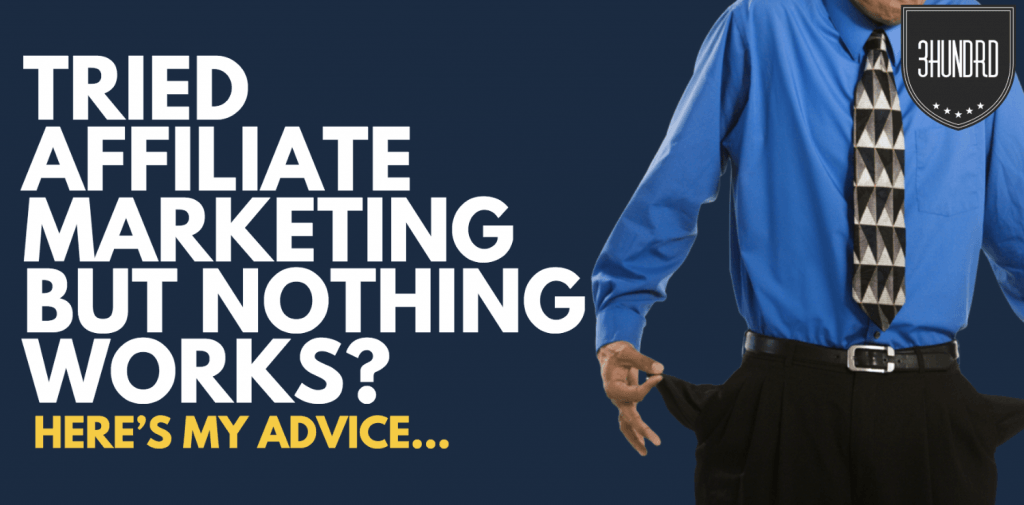 How Can You Make Affiliate Marketing Work For You?
Whether you've been in affiliate marketing for six years or six days, you probably know by now that it's not as easy as some of these affiliate marketing gurus make it out to be.
And you're right; it's not.
It's actually a pretty tough thing to do, and if you think you are going to be making money quickly just by reading this post, then you're in for yet another disappointment.
What you need to do is learn how to do affiliate marketing the right way.
How To Do Affiliate Marketing The Right Way
(Before you read this, there might be some things I mention that you know already – read it anyway as hidden somewhere in this post may just be the golden nugget you're looking for to take you from $0 to $1,000).
Picking The
Right

Niche To Make Money

The riches are in the niches.

That's what I will tell you and what many other affiliate marketers who are part of the 3.something% of affiliates who make money will tell you.

If you are targeting a niche that is:

>> Too broad
>> Too competitive or;
>> Lacking actual products people want to buy;

You are in for a long, tedious, heavy climb uphill, but it doesn't have to be like that.

What you are looking for in a niche is an audience that is ready to spend money with you – the mistake a newbie blogger would do is to try to sell a product nobody is interested in.

Imagine coming in to read this post, and instead of pitching you a training course on how to make money with affiliate marketing, I try to sell you a course to show you how to grow cherry tomatoes in your garden.

Wouldn't work, would it?

Of course not, because that is not why you are here.

You are here to solve an issue, looking for information that can help you get from point A to point B without (ideally) not too many headaches.

If you are in a niche where nobody is looking to buy, then it's your fault you are not making any money.

The day I learned this was actually the start of a new chapter with my efforts – the same chapter that led me to find my own little pot of gold online.

So how do you sell products people already want to buy?

The method I use to find such people (which there are plenty of in any given niche) is by doing keyword research and creating helpful content around that keyword.

Let me bring up my example of one of my niches sites where all I publish are reviews of portable air conditioners.

It's not sexy is it, of course not. Who the hell wants to know about portable ACs?

Well, one demographic that comes to mind is people who want to BUY portable ACs.

This is not some big secret reveal or some hack, it's actually pretty obvious when you think about it, and I was missing this for the better half of a decade before I understood it myself.

Now you got to learn it as well, but that's not all I want to pass on to you my fellow affiliate.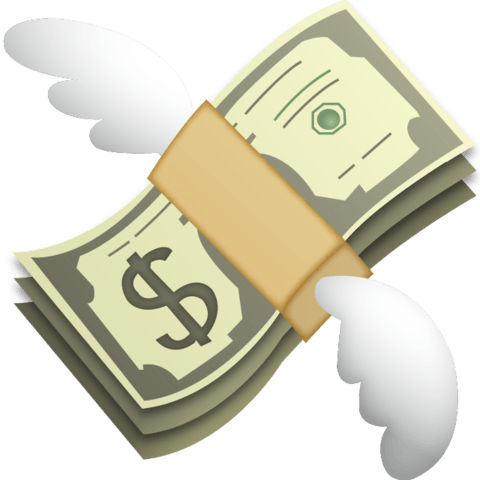 Recurring Affiliate Commissions Is Where The Game Is
This may not be revolutionary, but it is something that has helped me tremendously in increasing my income month-on-month without needing to do any more extra work.
Now this would not work well for physical goods (like my portable AC example), but it does work incredibly well when you promote online tools and services like the ones I list below:
>>> Top Recurring Commissions Affiliate Programs.
This has been my biggest "tool" in compounding my income, and it's because I am not in the game to make one sale, I'm in it for the long haul.
Can you imagine if McDonald's, Apple and CocaCola could only sell to a customer once?
They would probably not be around because they all depend on repeat customers, and you as an affiliate, quite literally depend on repeat (recurring) commissions as well.
(Note I am not saying this is the only way, I'm just sharing with you what is working for me).
Today, when you decided to join my recommended training course, I will get $0 commissions from you.
Yes, even though it's one of the best training programs out there for newbie affiliates, you can get access to it entirely for free as a starter member.
However, once you decide to become a premium member, this will be either a monthly fee or a recurring free – which means that for as long as you remain a member, I will be getting paid month on month – (obviously at no extra cost to you).
I have (successful) students on there who have been a member for three years now and every month, like clockwork, I get a cut of their membership fee.
How great is that?
Let's say that they have been in there precisely three years (36 months). To make that amount, I would need to make 36 new sales to match that income from this one source of recurring commission for my business.
Again, I would tell you that this is not the only way to go about affiliate marketing, but for me; combining this recurring commissions thing and also the "finding already-interested" buyers is what I can honestly say have made me the man I am today.
Affiliate marketing has changed my life, and I am sure it can for you as well – you need to know the right way to go about it.
Is this all you need to know to be able to make affiliate marketing work?
Of course not. I know that, and you know that, but I do not want to go through all the technicals right here in this blog post when I have a training course that comes with a 10-day video training + step by step actionable instructions all for free.
Instead, I want to take this closing paragraph to tell you something else that may be holding you back from earning the income you desire:
Don't Get Excited About Money You're Not Making
In the era when affiliate marketing was mostly scams and garbage products (you'll still find plenty of these, but not as in-your-face as they once were) you'll often come across ridiculous money claims and over-hyped promises.
Two things about this, first of all; do not believe the hype, and second of all; do not get excited by the money you are not making.
I often get asked (privately) on Twitter "Yo brah what you earnin'?" — whatever number that is, it will not help you in any way other than probably frustrate you.
What I earn, (or what the previous blog you've read earns) is not going to move the needle for you and it shouldn't — what works for me (or the other guy) may not work for you.
While there are plenty of ways you can do affiliate marketing wrong, there's also plenty of ways you can do it right, hence why I urge you to find your own lane, find your own niche and find your own motivation to get you through the hard times that you'll undoubtedly face.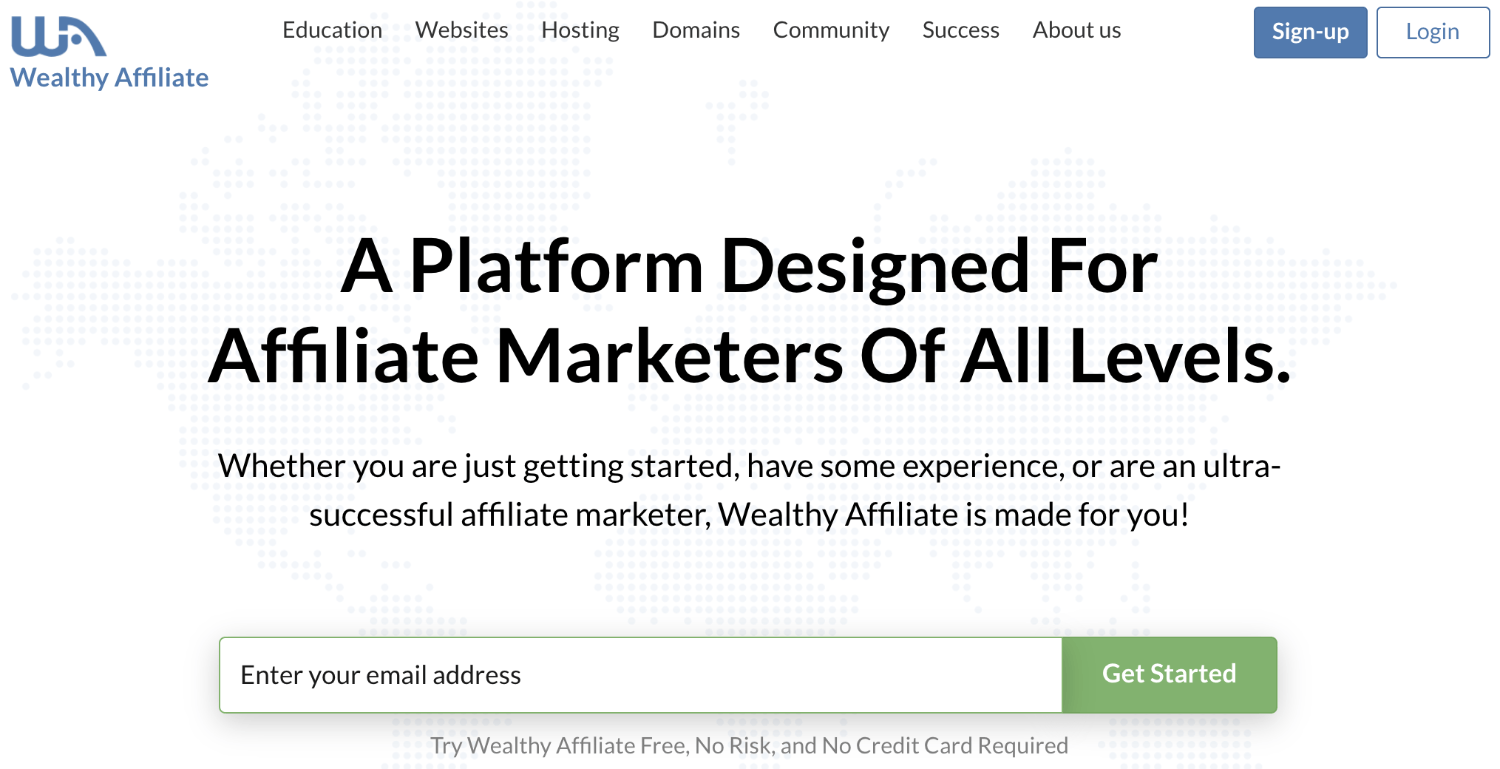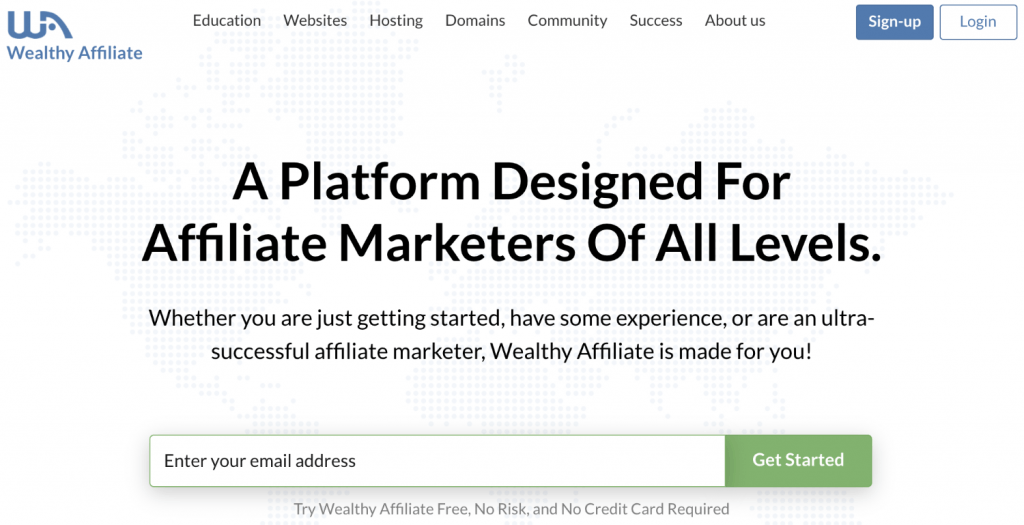 Introducing (My) #1 Rated Affiliate Marketing Course
If I could, I would challenge you to find me another course better than Wealthy Affiliate, but I can not do that since Wealthy Affiliate is free to join.
However, I am willing to offer you another form of guarantee, and that is my own personal mentorship once you become a member.
Wealthy Affiliate is a community, and in there you will find 1,400,000 other affiliates who are either at your level, lower or above all interacting and engaging with each other to achieve the one common goal;
Make money with affiliate marketing.


I'm probably online right now, so jump on there and let me know you've made it inside.
After that, you can get started with your training and again you'll be able to find me on my profile page if, for some reason or the other, something is not quite making sense.
So, have you tried affiliate marketing but nothing works?
I hope this post has helped you understand that it's not you who's the problem; it's what you know and what you don't know.
You now have the opportunity to correct that and become another success-story of the affiliate marketing world.
See you on the inside.
Christian Lee.