Ever had the joy of hearing a photographer talk about his amazing new camera lens?
After hearing a bunch of talk about "millimeters and wide angels", in an attempt to prove you're following you ask how much it is and he comes snaps back with:
"It's a bargain, I got it for $900".
That's the entire photography niche in a nutshell. Super-passionate people with a taste for high-ticket items.
As an affiliate, this is music to my ears so with that in mind, today I decided to take a deep dive and curate for you a list of…
11 Photography Affiliate Programs (w/Commissions)
Photographycourse.net
Piscello
Canon Photography
Samy's Camera
KEH Cameras
MasterClass
Creative Live
Canvas Pop
KelbyOne
Adobe
Adorama
MCP Actions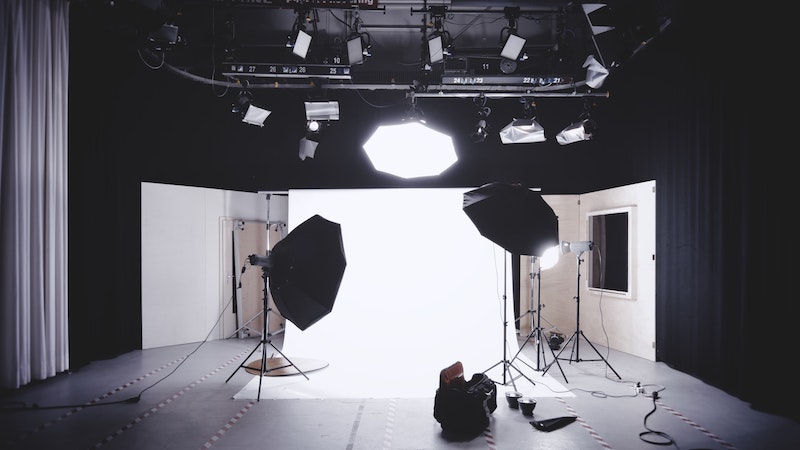 ---
---
Photographycourse.net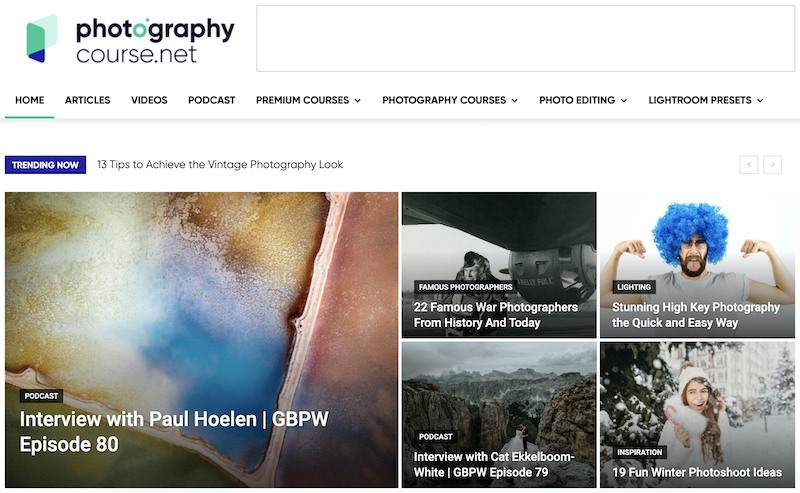 Photographycourse.net is designed to help photographers of all levels learn how to better their work. Pro photographers from around the globe use their site for inspiration, growth, free photography tutorials, and online photography courses.
The affiliate program is yet another way to help photographers earn income while doing what they love! They offer a dedicated support team that is there to help when needed.
Members also get to promote a variety of exciting online courses, presets, and other programs.
Partners also enjoy lifetime discounts, recurrent earnings, and up to 30% profit from each sale! Members can even promote their 365 days of Photography Course, How to start a photography business course, and many more!
Commission rate: up to 30%
Affiliate cookie: 90-days
Piscello Ambassador Program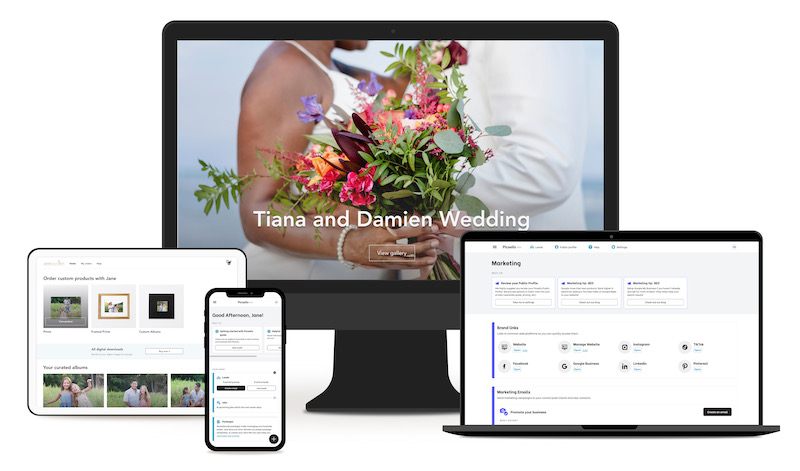 Picsello's mission is simple: help photographers launch and maintain sustainable businesses. Picsello is a SaaS (software as a service) platform built specifically to guide photographers in the managing, marketing, and monetizing of their individual businesses.
From helping with booking clients, sending invoices, marketing assistance, an online gallery with e-commerce, and business coaching and more, Picsello is more than just a software platform.
They give photographers the tools to easily run a successful photography business and nurture their talent and their brand.
As for their affiliate program, they make it as easy as possible for you to earn commissions.
Sign up here, get access to all their content and simply share the home page, any of Picsello's blog posts, mini session links, or landing pages or create your own content with your personalized Picsello link (you can add "?via=your-ambassador-username" at the end of any URL).
Getting started as a Picsello Ambassador is super simple and easy. Sign up, start sharing, and earn!
Commission rate: 30% on the first 6 months of subscriptions from active users.
Affiliate cookie: 90 days.
Canon Photography

Canon is a global leader in cameras and film-related accessories and one of the oldest, with its first Camera dating back to 1934. Their products are made with cutting-edge technology and research to ensure clients get the very best.
Commission Junction manages its affiliate program. Members get to promote Canon's top-selling products such as Power Shot, EOS DSLR cameras, and their PIXMA inkjet printers and make tidy profits out of it.
Partners of the Canon Affiliate Program get access to benefits such as special offers and promotions available all year round, a daily product catalog feed, and a dedicated affiliate team for customer support.
Commission rate: 2.5%
Affiliate cookie: 30 days.
Samy's Camera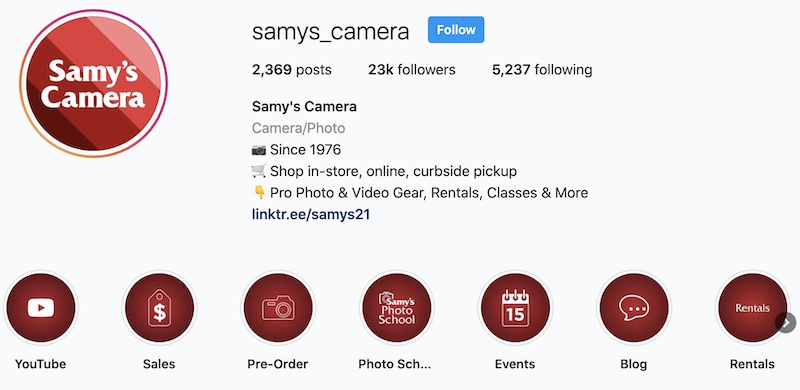 Samy's Camera dates back to 1976 when their first store was opened. Today, it is one of Southern California's largest photography retailers. Affiliates get to be associated with such a well-to-do brand while also making money by promoting their cameras and camera equipment.
The average order size reaches up to $500, making it a profitable investment. Register to the program through ShareASale, the affiliate network in charge of operating the program.
Application is easy, completely free, and super fast. A friendly and award-winning affiliate team is available to help out affiliates in case of any issues.
Commission rate: 4%
Affiliate cookie: 30 days.
KEH Cameras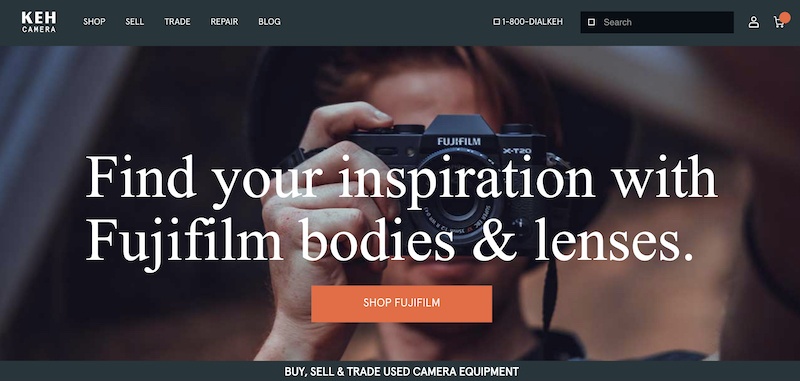 KEH Cameras is one of the largest second-hand and pre-owned retailers of cameras and video equipment. Established in 1979, the store has attended to over a million photographers with their extensive inventory.
The store also has an affiliate program that offers its members attractive incentives and benefits such as exclusive offers, access to coupons and discount codes, and newsletters with information on sales, promotions, and other campaigns.
Affiliates register for the program through ShareASale; the process is free and fast. ShareASale also equips members with marketing tools such as logos, banners, and text links to optimize sales and maximize commissions.
Commission rate: 4%
Affiliate cookie: 15 days.
MasterClass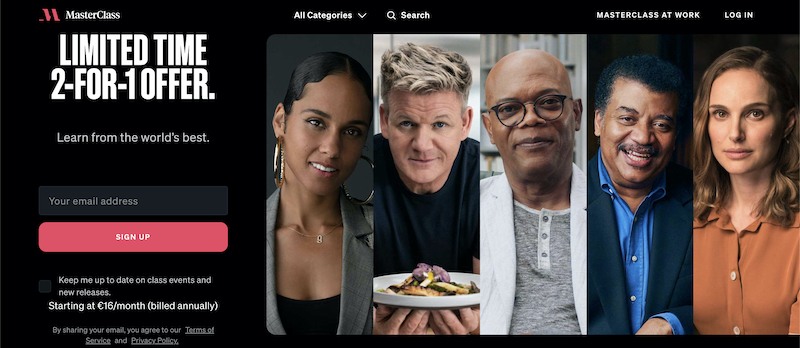 MasterClass is an online streaming platform that allows subscribers to access lessons on any topic they choose, whether photography or music mastering and mixing. Its affiliate program is available on ShareASale, and registration is simple and entirely free.
Affiliates get access to monthly bonuses whenever they reach sales milestones. MasterClass provides over 85+ instructors who are well versed in their study areas to instruct and guide new learners and beginners.
Once your application is approved, you get access to logos, text links, and banners that you use on your site to promote MasterClass.
Commission rate: 25%
Affiliate cookie: 30 days.
Creative Live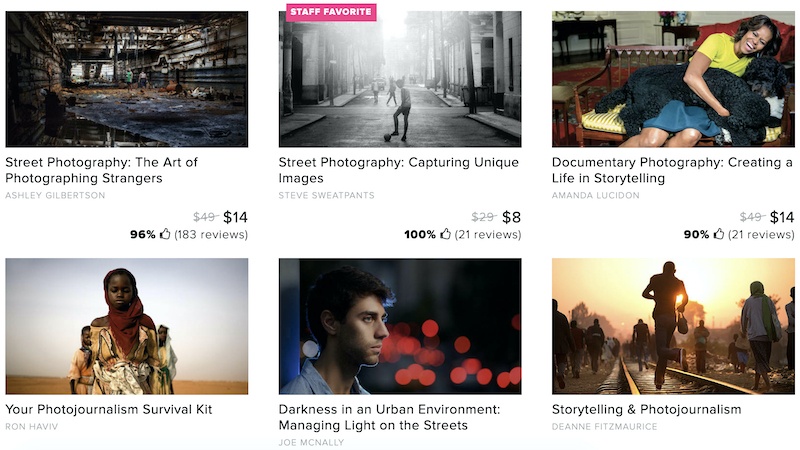 Creative Live is an online platform that provides workshops and free live classes to content creators, equips them with new skills, and mentors them in the process.
The platform has an extensive digital catalog covering various topics such as photography, business, and editing. Creative Live also has an affiliate program where members promote the site and earn commissions in the process.
ShareASale manages the program, taking charge of membership applications, commission payments, and other administrative duties. Commissions are paid out every month on the 22nd through direct deposit or checks, but only after reaching a minimum of $50.
Commission rate: 30%
Affiliate cookie: 30 days.
Canvas Pop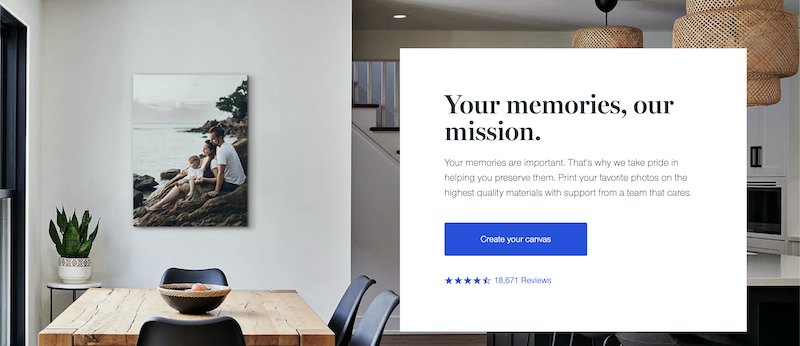 Canvas Pop is a service that allows users to print their favorite memories into canvases or framed photos. It allows photographers, digital artists, and interior designers to create canvas prints regardless of image resolution or quality.
The company runs an affiliate program available on ShareASale. Registration is easy and free of charge.
The program's highlights include a $150 average order sale, an affiliate management team for customer support, and access to monthly newsletters with details on exclusive offers, contests, and promotions.
Candidates best suited for the program include photography, interior design, travel, and lifestyle sites.
Commission rate: 5%
Affiliate cookie: 90 days.
KelbyOne

KelbyOne is an online subscription service that offers access to over 700 photography courses. The site also runs an affiliate program offering regular sales and promotions, ongoing offers, and new courses launched every week.
Other features of the program include access to custom text links available on request and commissions on products available annually.
Registration is free and easy; applications are made on LinkShare, the affiliate network that runs the affiliate program. The website has over 6000 unique visits each month and has a healthy conversion rate of 3.2%.
Commission rate: 20%
Affiliate cookie: 30 days.
Adobe

Adobe is a well-known brand famous for its exceptional software and digital products. The company has software such as Adobe Photoshop, Adobe Stock. Adobe Illustrator and Adobe Document Cloud.
Affiliates get access to a large selection of banners and text links to help in their marketing efforts. Arvato manages the affiliate program and equips members with reporting tools to monitor sales and commissions. Other incentives include student offers, discounts, and exclusive promotions.
The program is an excellent fit for photography and film blogs and content creators.
Commission rate: 85% for creative cloud subscriptions, 8.3% for one-time purchases.
Affiliate cookie: 30 days.
Adorama

Adorama is an online store specializing in photos, videos, and electronics. Its website has an in-house photo lab, professional equipment rental, and an award winning resource center that offers free education to photographers.
Affiliates get exclusive features such as free shipping worldwide shipping to over 250 countries and regular updates on promotions, deals, and rebates.
The program also equips members with various marketing tools such as banners, text links, and advanced tracking and reporting technology.
Commission rate: 2%
Affiliate cookie: 30 days.
MCP Actions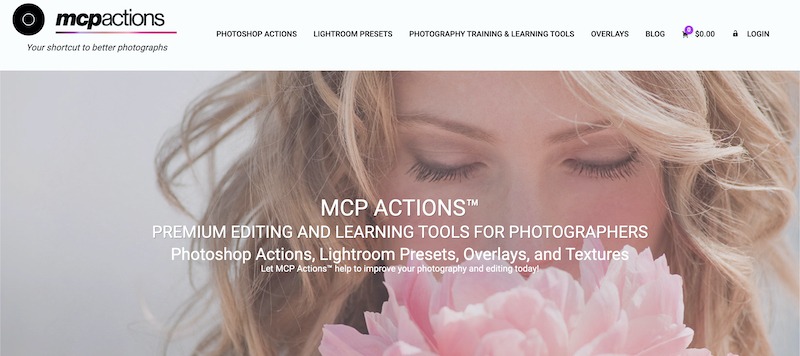 MCP Actions is a website that helps photographers improve their photography through Photoshop Actions and Lightroom presets; these tools help make editing more straightforward and quicker.
Registration to the program is easy and free; it's open to all creatives looking to better their craft. ShareASale manages the program and ensures members get access to marketing tools to maximize commissions.
MCP Actions also has the option of becoming a guest writer on their blog, aside from promoting their products online.
Commission rate: 20%
Affiliate cookie: lifetime
---
How To Start (& Make Money) With A Photography Affiliate Website
Do you want to make a lot of money in the photography industry?
If so, next up I'm going to show you how to use the above-mentioned photography affiliate programs so you can start earning money with your own photography affiliate website.
Let's start with the first step…
Choose Your Domain Name
First, choose a domain name for your website and purchase it from any registrar of your choice.
I usually recommend using Bluehost because they have everything you need to get started as quickly as possible – an affordable hosting plan which will perfectly work with WordPress (the platform I'm going to show you how to use), unlimited disk space, bandwidth and support.
Set Up Your (WordPress) Website
Next up comes the most important part of your photography affiliate website – WordPress installation.
You can install it manually or with a single click using Wealthy Affiliate's famous one-click installer which is included in their membership plan (I recommend this option).
After you have installed it, the only thing left is to choose a WordPress theme you'd like, install it and your site is "done.
Create Content
Now that we're done setting up our website and installing WordPress, it's time to create some content.
I recommend using a free plugin called Yoast SEO which will help you with the on-page optimization of your website so search engines can index them properly.
Sign Up To Your Chosen Affiliate Program
Now that we have our affiliate photography website up and running, all that remains is for us to sign up at any one of the photography affiliate programs I've mentioned above and create links.
Make sure you read the terms of service before signing up with any affiliate program so you're aware of their rules, restrictions, etc.
That's it! Your affiliate photography website is now up and running.
All you need to do is create unique content for your site, promote it on social media or other communities online so people can find out about it but don't spam them with random links – only share the ones that are relevant to each post/comment.
The best way to promote your website is by writing great content and sharing it on other websites, communities, etc…
If you're interested in learning more about photography affiliate marketing, make sure you check out my guide where I explain how I build simple affiliate websites that make money.