UPDATE: The below post is a review of a special course that was being offered by the ProBlogger blog circa 2015/16 called The ProBlogger.com membership site.
Since then, this membership training course has been discontinued (for the reasons mentioned below) and the ProBlogger.net domain has been transferred the .com extension.
This below review is not for the ProBlogger blog which I am a big fan of and have learned a lot from, but rather the old course that once existed.
If you'd like to visit the ProBlogger blog, you can do so here.
They also have some new courses out which you may want to take a look at if you'd like to learn how to start a blogging business.
While you're here, I'd also like to invite you to check out this free training course I have for you here that will show you how I went from a frustrated blogger to a full-time affiliate marketer and e-commerce hustler.
You can get started with that here >>
ProBlogger Membership Site Final Rating
(Closed Down)
Price

Features

Training

Value For Money
Summary
Pro Blogger Membership Site is now closed.
It was way too overpriced for what was being offered.
There are plenty of better (and cheaper) alternatives.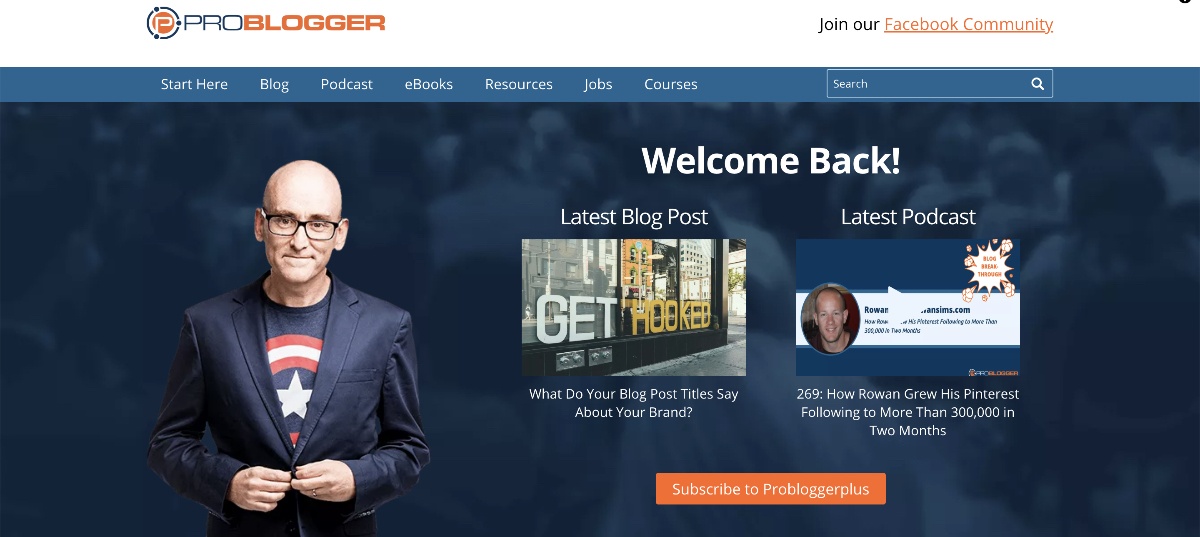 ---
I have to say, I'm a huge fan of ProBlogger (the blog) so I've finally decided to test out their premium membership area for a month.
ProBlogger is run by one of the most successful bloggers in the world and that is Darren Rowse. A master blogger that has basically set the blueprint for all bloggers to succeed.
I've followed Darren for years and he's always delivering top quality content so I wasn't expecting anything less than perfection with his ProBlogger.com courses.
Unfortunately, I might have set my expectation too high because I totally wasn't impressed with it.
What You Get With The ProBlogger.com Membership Site
Today, I'd like to share with you my experience with ProBlogger.com. The ".com" site is a paid community service where you get access to webinars and a forum discussions all related to blogging.
Hopefully, this review will help you if you're looking to join the program and start a new blog business.
First, let's take a behind-the-scenes look at the community. Here's a picture of the homepage: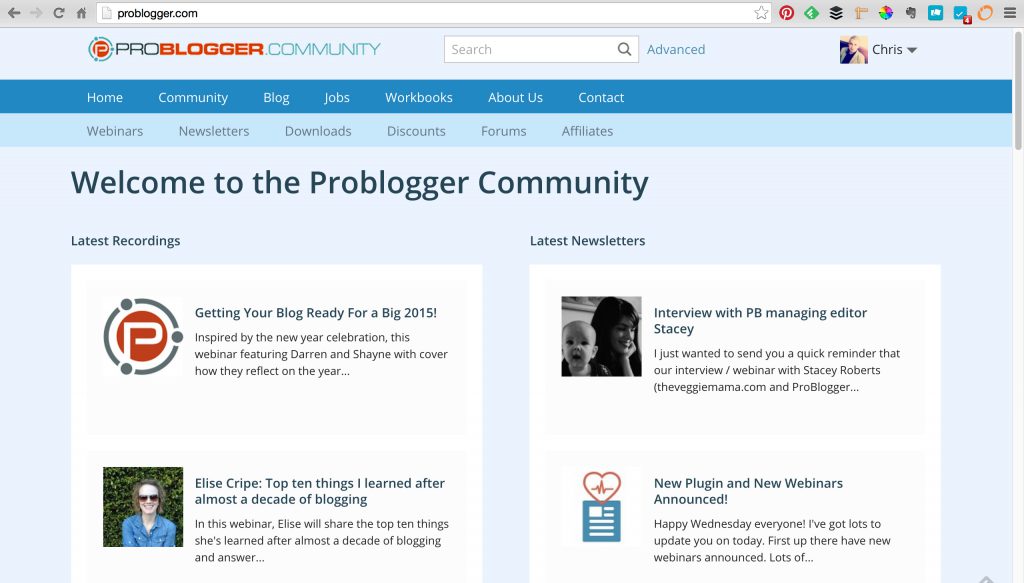 Let me walk you through what you might expect in pages you're seeing in the top menu:
Community (The Forum)
Here is where all the ProBlogger members share ideas, thoughts, tutorials, etc…
Blog
Clicking on this will just redirect you to the open-for-everybody ProBlogger.net. To be honest, I was expecting this product to have its own blog filled with helpful articles but nope.
Jobs
This also is nothing new. It's just a part of ProBlogger.net and in here you can apply for blogging jobs across the web. Here's the link to it (it's free).
Workbooks
This is just a link to a sales page on the ProBlogger blog. There are no actual work books that I get with a ProBlogger.com membership. I still have to buy more resources. Not cool.
About Us
I was expecting to find a usual "About Us" page here but nope; it's a blank page with no content. Either that or this page is just not loading for me.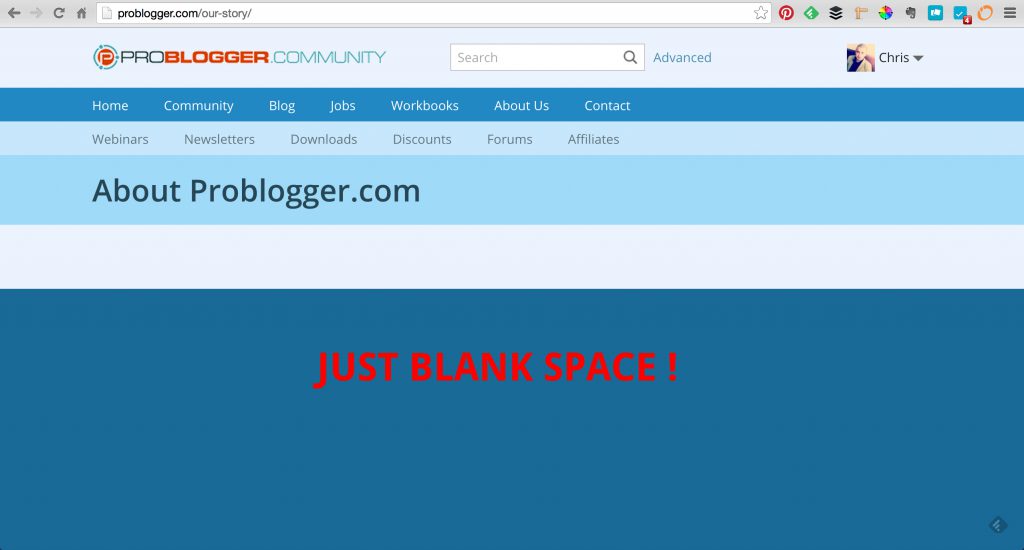 Contact
Just a webform here that you use to reach ProBlogger staff. To get access to Darren himself (creator of ProBlogger), you are directed to a page where everybody (including a non-member) can send him a message.
Call me petty but for a premium membership, I'd like to have direct access with Darren.
Webinars
Now this is more like it. This page is filled with great webinars that teach you how to build better blogs. I especially enjoyed watching the Rand Fishkin episode on optimizing your blog's SEO. I got some great tips out of it.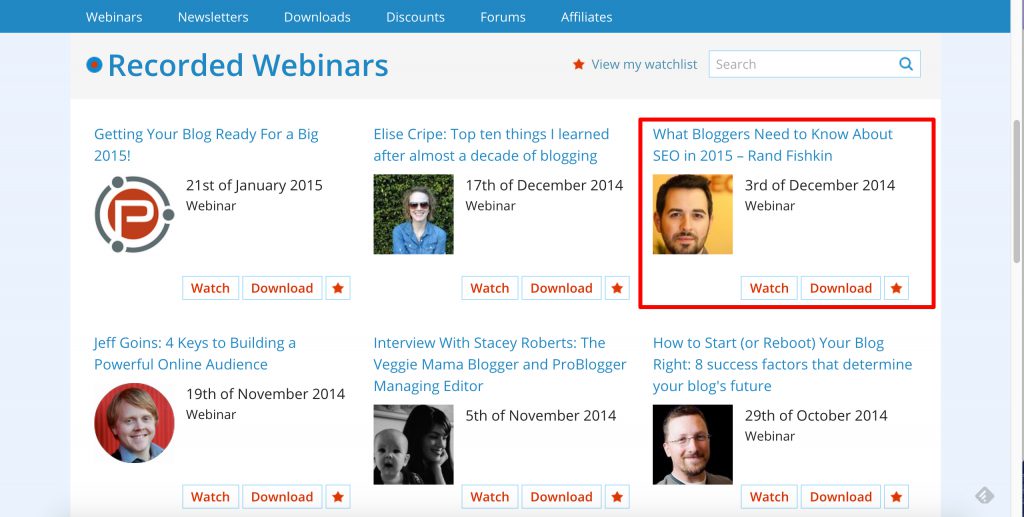 Newsletter
This is just a page featuring the previous email newsletter they sent to the community. It features resources like interviews, product announcements etc..
Downloads
This is a good one. Here you can download plugins that are exclusive for community members.
Here you can download WordPress plugins that will help your blog function better (more on this later).
Discounts
Here are products you can buy and take advantage of a discounted price only because you're a community member.
There are some great deals here if you want to take advantage of these offers, you're going to need a lot more money as they're not cheap.
Forums
It just the same link to the "community page", which I've already mentioned above. This link is redundant.
Affiliates
As a community member, you can help promote ProBlogger.com and earn money as an affiliate for a 30% commission.
That's it. That's all you get.
I have to say that apart from the webinars and free plugins, I'm not impressed at all. Let me tell you more about what I liked and didn't like about this program.
What I Liked In ProBlogger.com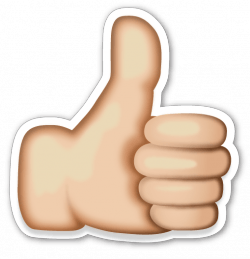 Webinars By The Experts
Webinars are a great way to learn and by spending some time watching these episodes, I'm sure you can walk away with some new tips.
ProBlogger have all the connections to world experts in the field of blogging, SEO and all that good stuff so these webinars will be very informative.
I look forward to seeing more episodes in the near future.
The Download Section
I still have to try out these plugins out one by one but if they do what they're saying they do. It's a great resource for any blogger.
Here are some of the plugins that you can download for free as a community member: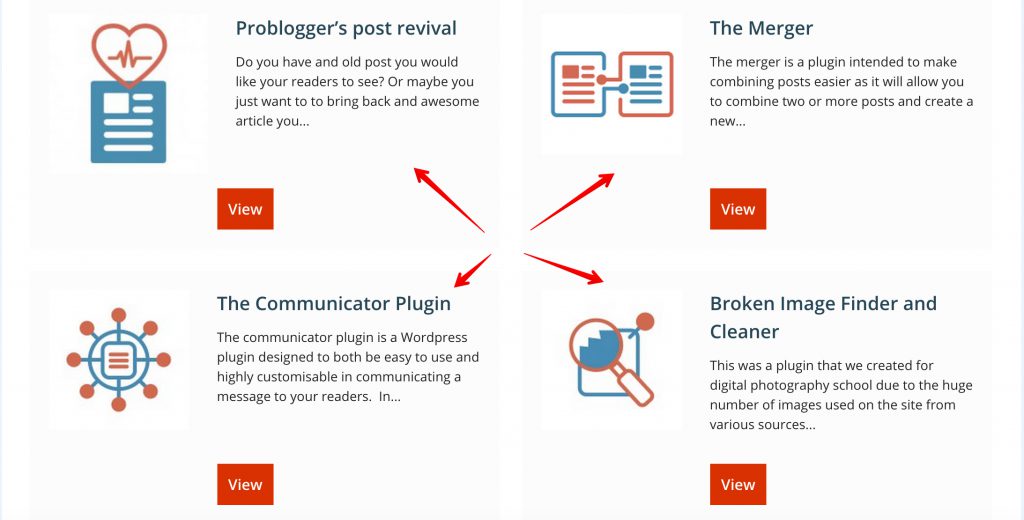 Navigation Is Easy
The layout is very simple and easy to use. All that you need is just a click away and you can access any part of the site in seconds.
It also has a very clean, modern and polished layout which is always a good thing to have.
Where ProBlogger Disappoints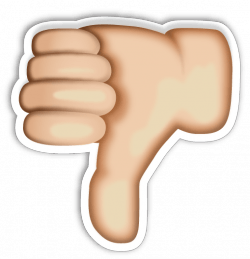 I have to say I expected more from Darren and the ProBlogger team.
If it wasn't for the free plugins and the webinars, I have to say I'd write this off as another get-it-out-there quick scam product.
If this product isn't associated with the "ProBlogger brand", I'm sure nobody will ever pay any attention to it.
Upsells On The Homepage. Really?
To be greeted with upsells on discounted eBooks as soon as I joined was a big turn off. I expect a program to have everything I need in one place for one price but unfortunately, this wasn't the case.
Maybe I've come accustomed to not being sold to constantly in my 6+ years over at Wealthy Affiliate.
There Is No Actual Training
All you get is webinars and free tools. If a complete newbie were to join, he'll never get to know the right steps of starting a successful blog.
I joined the program thinking I'm going to learn the basics of blogging but not even the basics are covered here.
It's just a monthly fee for some plugins and a webinar every once in a while.
Darren Is Nowhere To Be Found
I've looked through a few of the forum posts and I couldn't find a reply from Darren to user's questions.
I'm sure there is but going through the forum, it's pretty obvious he's not on there very often and people are just left wondering aimlessly looking for answers from other community members.
Also, the forum is not as alive as they claim to be, as a matter of fact, one member is already complaining about this:

Who Can Benefit The Most From ProBlogger?
I wouldn't recommend this to any newbie bloggers because there is nothing that can help you here.
If you're an experienced blogger you may want to check out some of the webinars and plugins there and also maybe take advantage of some of the special discounts offered to the community.
I'd recommend you join for a month and absorb all the info there is and download some of the plugins. I really don't see the need to stick around for more than one month there.
As I'm about to explain below, there are plenty of better options out there.
My Overall Review Of The Program
I totally was expecting more from the ProBlogger team.
I honestly thought this program would rival my top recommended course as in training provided and value for money but I was wrong.
There are far better programs and communities for you that will teach you about blogging.
Is ProBlogger Worth It?
For $17 a month? Hell no.
I can see it being worth $5-$10 per month though. You have access to a community of bloggers, informative webinars by experts and cool plugins.
Is ProBlogger A Scam?
Definitely not, but it is a bit overpriced for the current resources offered in my opinion.
***ProBlogger April 29th Update***
On the morning of 29th April 2015, I received an email from Darren Rowse. It was to let me know that the ProBlogger.com Membership Site is going to be discontinued. (See email below)
Apparently, they've realised they haven't been giving much value to their subscribers and have decided to turn it into a free community.
They have refunded the money to subscribers and will continue to be open for all (for the time being).
Since writing my review, I'm glad to say that they have also updated their "about me" page and it is now no longer a blank page.
Good job Darren and the ProBlogger.com team for opening the community free of charge and giving people their money back.
Better luck next time maybe… 🙂
Looking For A Proper Community With Real Training?
WANT TO KNOW HOW I MAKE MONEY WITH
AFFILIATE MARKETING?
(YOU ALSO GET A 10-DAY COURSE FOR FREE WHEN YOU SIGN UP)
After signing up, you will be redirected to the course page where you need to sign up again - no credit card required, just an email will do.
Then look no further than Wealthy Affiliate.
I've written a lot about this program and to this day, it still is my top recommended resource for bloggers and aspiring affiliate marketers.
Final Rating Of ProBlogger.com
ProBlogger.com gets 3 out of 5 stars.
It breaks my heart to give it such a low star rating considering how much I admire Darren Rowse but it's what I think is fair.
If it's wasn't for the webinars and it being a "ProBlogger" product, it would have been 2 out of 5 stars.
ProBlogger – Final Thoughts
Thank you very much for reading my ProBlogger review.
Feel free to share this with on your social media channels and if you have any questions, please do leave them below.
If you're a member (or previous member) of ProBlogger then I also invite you to leave a comment. I'd like to hear about your experience there.
Before you go, don't forget to jump on my getting started course.
It will teach you all you need to know about monetizing your blog with affiliate marketing.
Thanks again and talk soon.