A few days ago I published a tweet revealing how I currently have 16 affiliates websites under management and I was planning on doing an info-thread on how to manage such a portfolio.
To my surprise, most of the questions that came through on that initial tweet were about how to pick a niche.
700 words into creating a Twitter thread trying to answer that question, I realised I can't possibly explain in detail my entire process for picking out niches, so instead;
I decided to create this tell-all guide (where I'm not limited by character length) to give you a better understanding of how I do what I do.
In this thread-turned-guide, I'm going to share with you;
How to consistently pick profitable niches for affiliate marketing.
How to gauge the earnings potential of a niche.
How to find low competition keywords (which you'll be able to rank for easily)
How to analyze the competition (so you know what you're up against & how to out-rank them).
DISCLAIMER: This Strategy Is Not For Everyone!
The method I'm about to share with you is a strategy I have developed to suit my own needs, my own skillset and my own business goals – this is not for everyone and you should NOT be building multiple niche sites if you are a beginner. Down below, I'll share with you my reasons for this specific strategy – you may want to read that first to see if this guide is for you.
With that out of the way, let me now share with you the exact process I follow to find more niche ideas than I can ever build.
Niche Research: How To Find Your Niche
"Niche research" is one of my favourite hobbies.
Even though it's a work-related activity, it's something I do "after work" just to chill out at the end the day.
The hundreds of hours I've spent doing niche research has made "niche picking" one of my strongest skill-set in affiliate marketing and it does help me be more confident with the type of niches I go after.
While "experience" is not something I can teach you, I do have an equally-effective method I want to share with you and it's the same method I follow when I want to dig deep into a niche I'm interested in.
NB: This strategy for finding niches does involve using Ahrefs, which is a paid keyword tool.
If you're serious about doing affiliate marketing, I highly suggest you take advantage of their 7 days for $7 offer.
Following the method outlined below, 7 days is more than enough time to find all the niches and keyword ideas you will ever need.
Let's get started…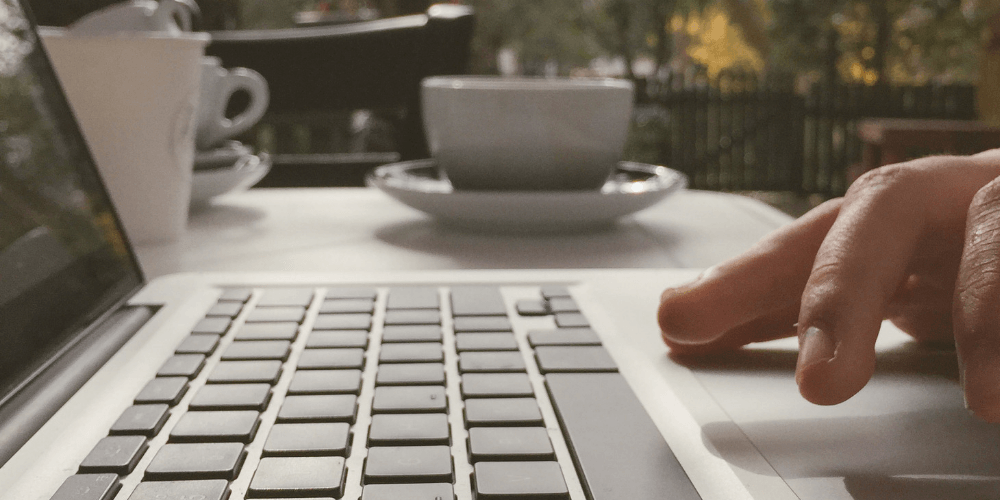 NB:
Want to see how I make money with affiliate marketing? My new book reveals my entire process, including my 4-step approach to building affiliate websites.
CLICK HERE to download my book for free
.
Step 01: Find Keywords Mega "Review Sites" Are Ranking For
This is not the only way to find good niches, but it's a damn good way to find niches with massive search volume and very little competition.
Basically, you need to find a few "major" websites that focus on publishing reviews and top-10 style articles.
Some of my favourites are:
(There are 100s of these type of sites)
These are all mega-successful affiliate websites that publish reviews and "best-product" type articles for a wide variety of niches.
The reason this is important is becuase these websites are very good at finding niches & keywords with "buyer intent".
Buyer-intent keywords are keywords nobody would search for unless they're planning on buying today or soon.
When doing affiliate marketing, you obviously want to go after niches that have buyers – more on this later.
Step 02: Go Through The Keywords The Review Site Is Ranking For
Your next step is to see what keywords your chosen review site is ranking for that can be an independent sub-niche in its own right.
To do this, you need to go to 'Site Explorer" in Ahrefs, and then sort out the results by;
Volume – "from" 15,000

minimum

and
KD (keyword difficulty) – "to" 5/10/20

maximum

.

What is Volume?
Volume is what Ahrefs estimates to be the number of monthly searches that specific keyword gets.
This is not always correct, but it does give you an estimation as to how popular a keyword is.
The reason why I set it to 15,000 minium is I want to make sure that the niche has enough search volume to justify having its own dedicated website.
If I spot a keyword/niche idea that only has (for example) 500 searches per month, that won't be enough volume to get you the traffic you need to make a decent income with your website.
What is Keyword Difficulty (KD)?
Keyword Difficulty is a metric developed by Ahrefs to measure how difficult it would be to rank for specific keywords.
They measure the KD by seeing the "backlink profile" of the top 10 websites that rank for this keyword.
While yes I have been critical of backlinks in the past, they are still a good measure to gauge the type of rank-authority your would-be competition has in Google.
First, start off with "up to 5" and if you do not find a niche that interests you enough to research it further, switch it to 10 and eventually 20 (but that's really pushing it).
Once you've filtered out the results by KD, you are then left with hundreds of low-competition niches with enough search volume to pique your interest.
Here's how the above process looks when I research Top10Reviews.com through the Ahrefs site-explorer: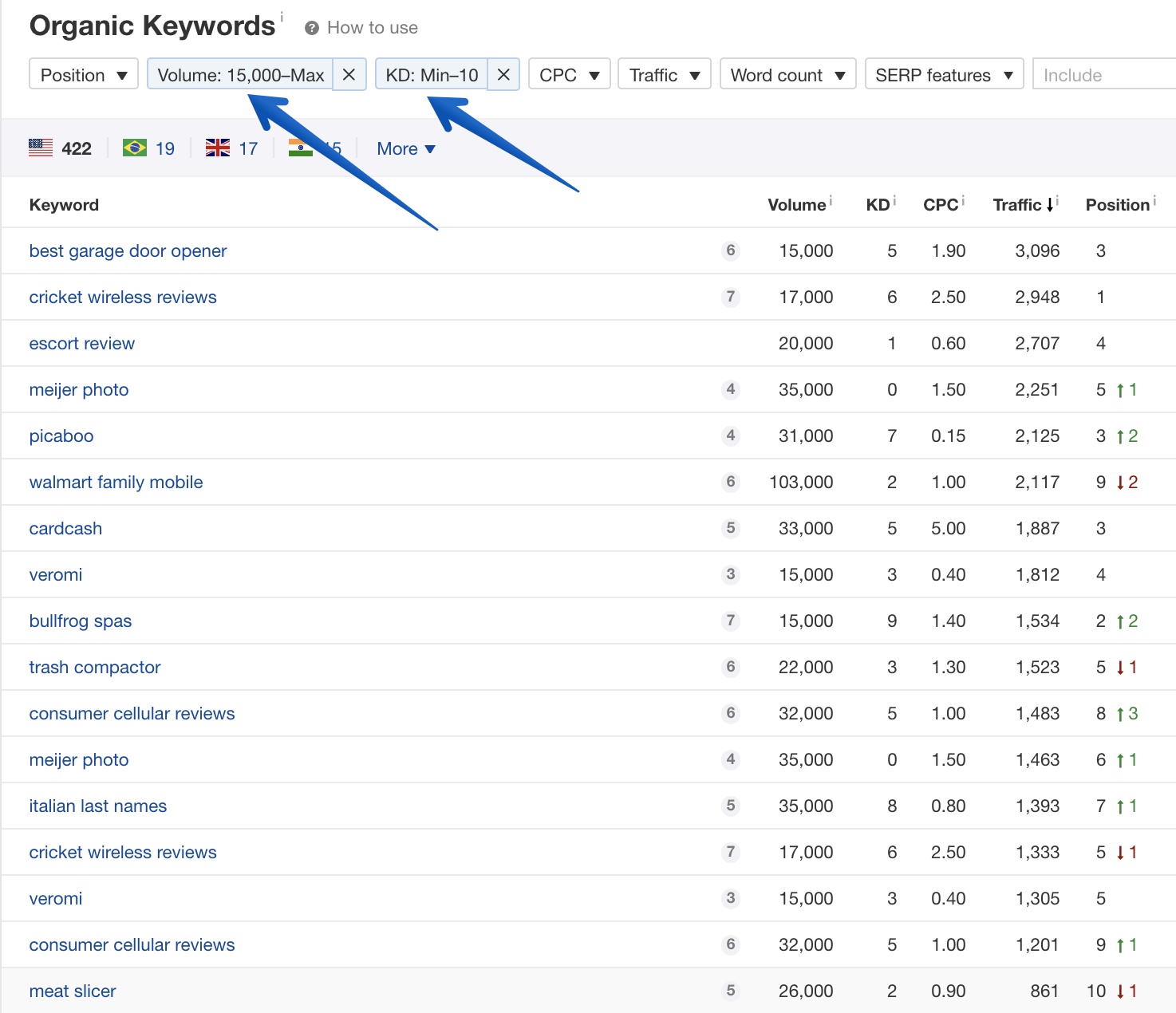 Keep in mind that in this report, you are seeing keywords which the site is ranking for, but those keywords (given they have enough volume) can be entire (sub)-niches.
From the results shown above, I've identified at least 3 "potentially" good niches from this website: 
"best garage door opener" – 15,000 searches – 5KD
"trash compactor" – 22,000 searches – 3KD
"meat slicer" 26,000 searches – 2KD
Just as a bonus, here's what comes up when I go through the same process with TheWireCutter.com: