Looking for some esoteric affiliate programs to promote?
I've done the research for you and compiled this list of the best high-paying psychic affiliate programs currently accepting affiliates.
These sites offer everything from online psychic readings to chat sessions with psychics, and much more.
So if you're looking to get into psychic affiliate marketing or you just want some more information about what's out there in this industry, here are my findings.
Last week, I also published a list of the best astrology affiliate programs currently available. If you're interested, you can also check that one out.
11 Psychic & Horoscope Affiliate Programs (Reviewed Below)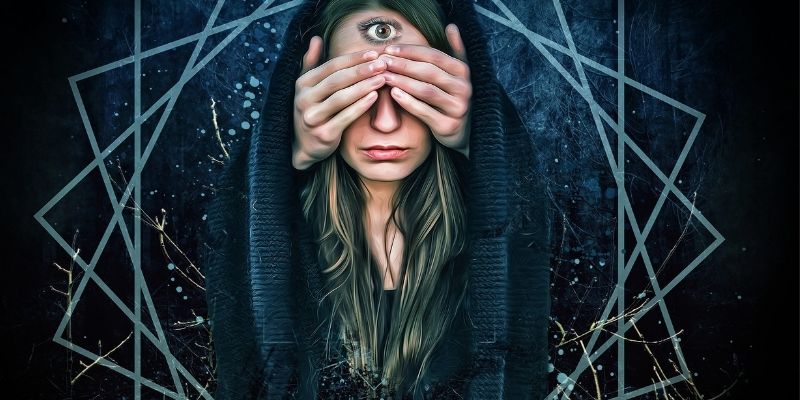 ---
---
Oranum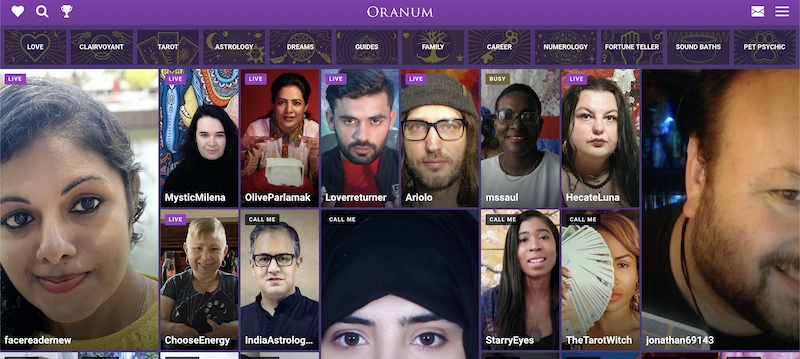 Launched in 2010, Oranum is a well-established psychic product with its affiliate program.
Oranum's divination experts have provided answers and clarity to over 1.5 million curious minds. This underpins Oranum's slogan: "Confused? We have clarity!" and mission statement "Providing spiritual help to people in need."
Oranum hosts over 1.5 million visits thanks to its state-of-the-art video streaming and experienced Experts.
Affiliates earn up to $175 PPS on purchases as low as $12 in their first 30 days. On top of the affiliate commission, you can earn a webmaster referral commission of up to 35%.
Oranum also offers the most comprehensive promo tools to their affiliates:
Live feed, free chat, horoscope, image, tarot card banners, matchmaker interactive banners, and link codes and it's the only psychic affiliate program that offers lifetime revenue share besides the PPS.
Commission rate: up to 45% lifetime commission OR up to $175 PPS
Cookie: 30 days
Psychic Source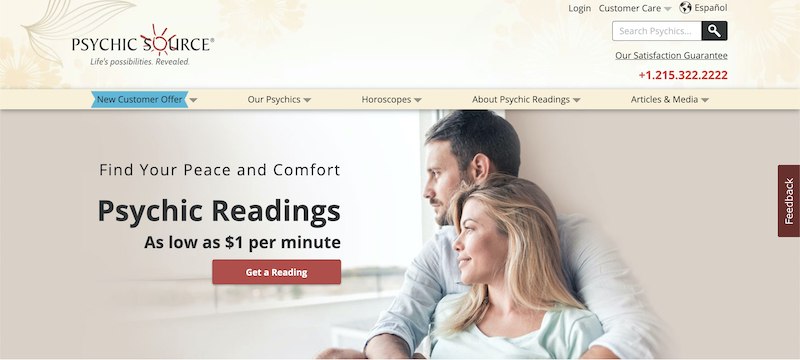 Psychic Source lets you earn rewards by introducing people who wish to learn more about their lives through psychic readings.
Since 1985, the site has helped millions get a deeper understanding of their love, career, and relationship life aspects. For every customer you welcome on board, you receive $100 through the affiliate program.
The program supports affiliates by providing tools to help in the promotion of affiliate links. A member gets unlimited access to emails, banners, and videos. Psychic Source also has excellent customer support available 24/7.
Commission: $100 per sale
Cookies: Not Specified
Psychic Affiliate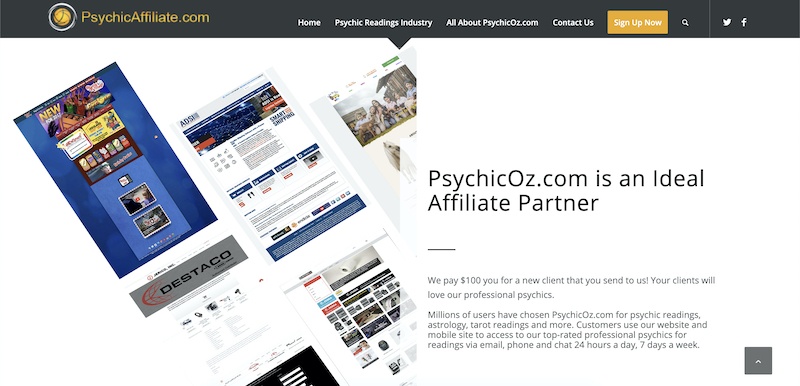 Here is another leader in the psyche reading industry. Their services reach the client's body, mind, and soul.
They solve complex life problems through customized readings ranging from tarot cards, horoscopes, clairvoyant, love, and astrology readings.
Affiliates get commissions for introducing clients to the program. They pay $100 for every customer you introduce to their services, and to make the work of affiliates easy, they provide support in the form of text links, banners, and creatives.
Besides, they have a dedicated affiliate support team to respond to the needs of their affiliates.
Commission: $100 per sale
Cookies: 90 days
Magi Helena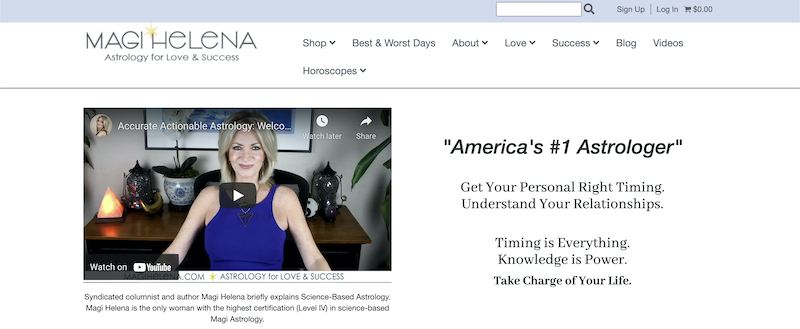 Magi Helena is a top psychic who always goes out of her way to help clients with psychic readings. She is a senior consultant in matters to do with relationships, self-health, calendars, and many more.
With over 35 years of experience, she has built one of the most formidable affiliate programs around.
She pays affiliates a 9% commission for every successful sale. She creates banner ads to suit every race and profile that help in targeted marketing.
She also has a money-back guarantee policy and other amazing coupon offers to ensure customer satisfaction.
Commission: 9%
Cookies: 30 days
Psychic School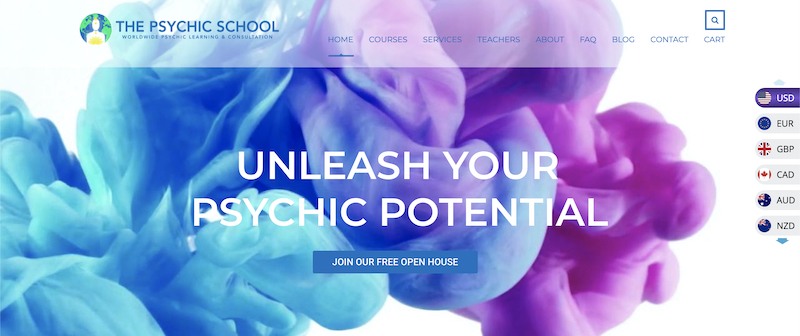 When a customer signs up for Psychic School through an affiliate link, the affiliate earns 15% value of the sale. The site has exclusive coupon codes to top up the commission income made by members. And if customers renew their subscriptions, the affiliate will continue earning a recurring commission.
To encourage affiliate sales, they provide numerous advertising tools and materials to increase the visibility of affiliates. Affiliates have a clean-cut dashboard from which they view reports and other statistics regarding their sales.
The cookie life lasts 90 days to ensure you earn the most from each referral link.
Commission: 15%
Cookies: 90 days
LifeReader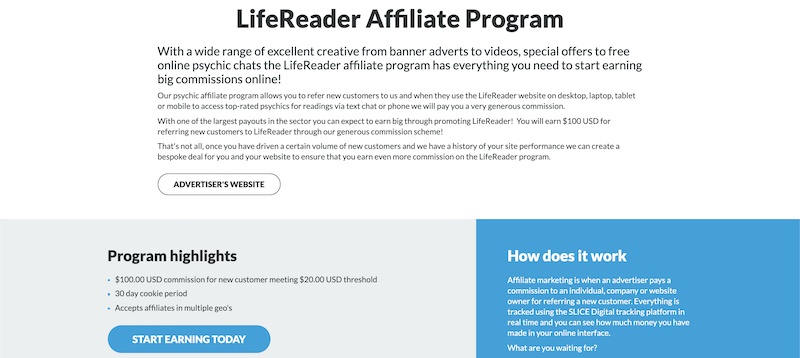 For exclusive tarot, psychic and astrology readings, look no further.
The LifeReader portal offers online and over-the-phone readings to ensure you understand the critical aspects of your life. They are masters in reading relationships, clairvoyants, horoscopes, tarots, and more.
You stand to benefit significantly by becoming their affiliate because the rewarding commission structure is in place.
You earn at least $100 for introducing a new customer to the platform, and their cookies stay active for 30 days to allow you to sell maximally with affiliate links.
Commission: $100 per sale
Cookies: 30 days
Keen's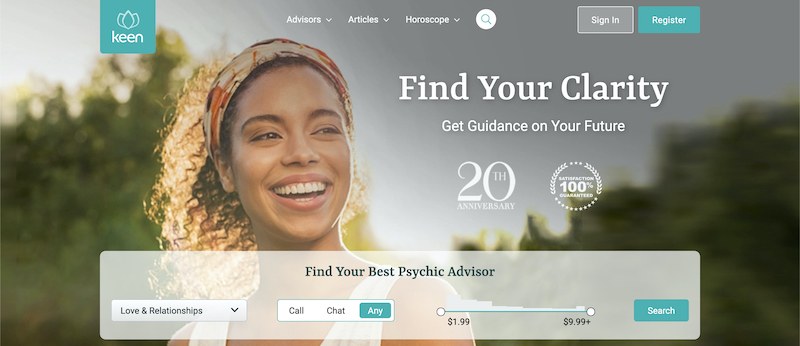 The next affiliate program lets you have candid discussions with top psychics from all over the world.
They load a $100 bounty for every client you bring to their program. And to improve the sales, they provide individualized support that includes customer service, search boxes, pull-down menus, banner ads, and text links.
Their cookies last for 30 days to allow you time to close all the sales leads. To let you taste the platform, they hook you up with three free minutes to interact with a psychic.
The payout threshold is a meager $25, which you can monitor from an auto-updated dashboard.
Commission: Minimum $100
Cookies: 30 days
The Psychic Tree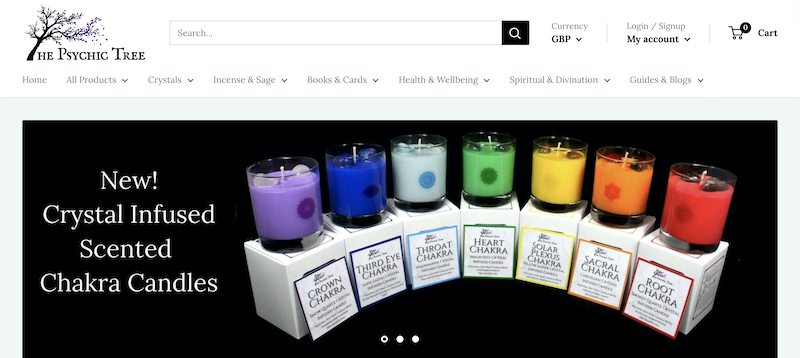 Another opportunity for making a passive income is by enrolling to become an affiliate for Psychic Tree.
The site offers the best deals for bloggers, website owners, and social media managers. They have in place an advanced tracking tool and will typically pay your dues within eight weeks.
They provide refreshing banners to let you ignite your promotional campaign.
The site enables you to earn from selling merchandise like crystal books, divinations, biographies, mind, body, and spirit. For these purchases over $20, you qualify for free shipping, and there is a 30-day money-back guarantee.
Commission: 5%
Cookies: 30 days
Psychicoz

The next site, Psychicoz, helps you interpret/decode thoughts and things happening in your life. It can be something to do with your love life, career and finance, and destiny. They offer psychic readings around the clock for 25 to 55-year-olds.
To make selling seamless, they provide organized data tracking tools for use in marketing. Many banner ads, text links, and other assets reduce the hassle of promoting affiliate links.
Psychicoz tracks cookies for three months to promote affiliate selling.
Commission: 50%
Cookies: 90 days
Psychic World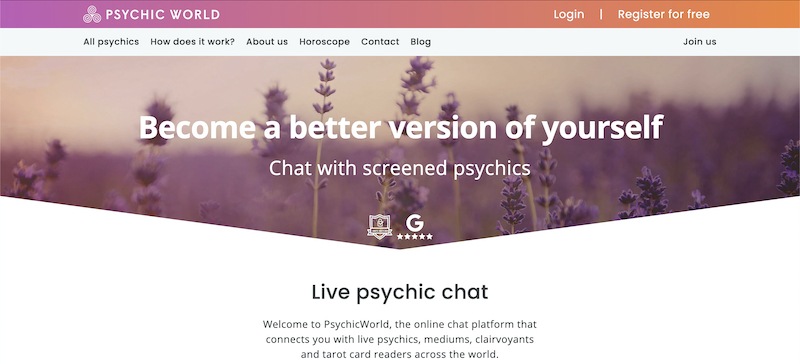 Psychic World does intense screening for psychics to ensure that all their customers become better versions of themselves. They sell accurate readings such as horoscopes, intimacy, spirituality, and more.
The Psychic World affiliates stand to gain a lot from marketing the affiliate codes generated from the site. For a successful sale, a member receives 10% on their Psychic World account, and they can check out to PayPal once they hit $20.
They have a standby support team to respond to any issues raised by its customers, backed by over a 70% satisfaction rating.
Commission: 10%
Cookies: Not stated
Kasamba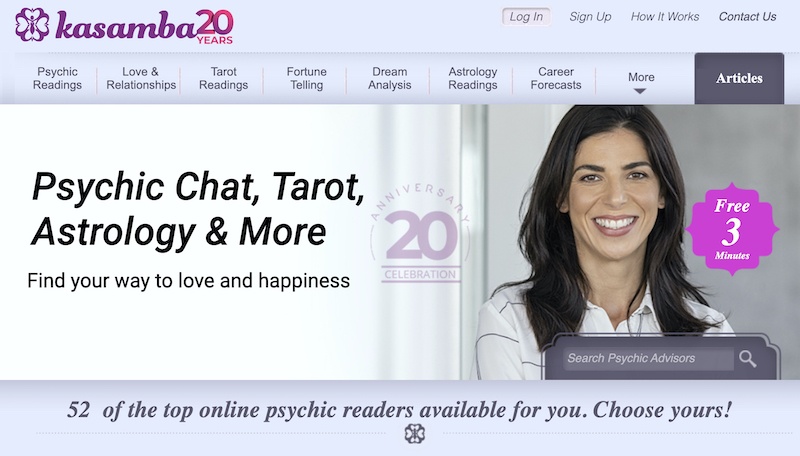 Last on our list is the Kasamba affiliate program. Since 1995, the site has positioned itself as a leader in the Psychic industry. They read love charts, do forecasting of horoscopes, and they create personalized reports that review an individual's life on various aspects.
When you become their affiliate, you get a chance to earn commissions reaching up to $150 for each new customer you introduce to the site. For marketing, they provide several collection buttons, banner ads, and text links that generate more traffic to a blog or website.
Its cookies are active for 60 days to ensure you earn the most from each referral link.
Commission: up to $150
Cookies: 60 days
---
Related Questions:
Can You Make Money Promoting Psychic Offers As An Affiliate?
This won't be something I'd be interested in, but I do realize there are millions of people stuck at home right now due to a raging pandemic, and many are worried about the future.
We all know psychics are big business, even more so online, so YES, I do think there are some great opportunities for some of you reading this, and it can be a mega-money-maker.
How To Get Started With Affiliate Marketing
If you're brand new to affiliate marketing and you would like to start promoting these psychic affiliate programs;
You can take a look at my guide explaining how I start simple affiliate websites that pay me monthly for many years.
If you're a beginner affiliate, don't leave without seeing that training first, as it could save you years of work and effort.