The self-development niche is booming with heavy-hitters such as Tony Robbins & Mindvalley all offering fantastic affiliate programs (with great commission rates).
In this article, I will look at some of the best self-improvement/personal development affiliate programs currently available so if you're looking to monetize a blog with some high-paying motivational courses, be sure to keep reading…
10 Personal Development Affiliate Programs (Reviewed Below)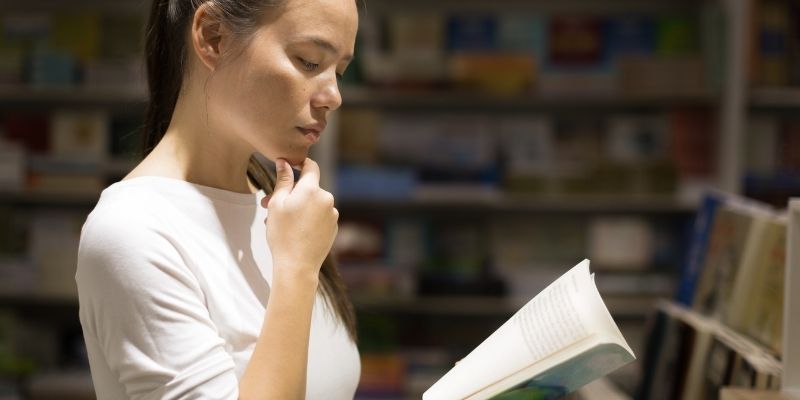 ---
---
Tony Robbins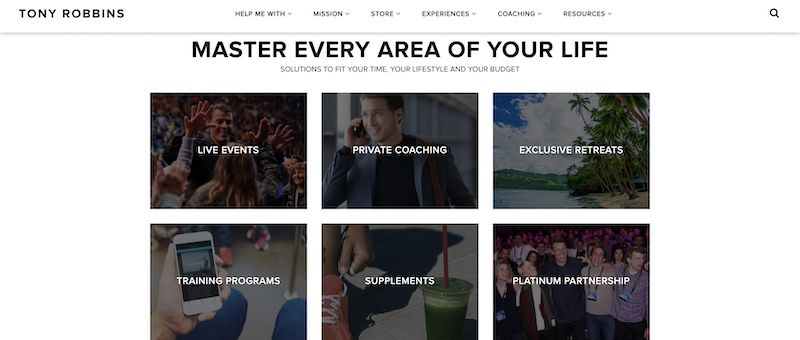 Tony Robbins is the creator of the number one personal and professional development program. He has empowered more than 50 million people from over 100 countries through his audio, video, and live training programs.
His products include best selling books, audiotape products, as well as public speaking engagements and live appearances where more than 4 million people have attended his live seminars.
They offer many big-ticket items and have an affiliate program where affiliates get a commission for every sale that is made through their site.
Their affiliate platform is managed by Commission Junction and Avantlink and they provide their affiliates with creatives, coupons, sales, and tracking tools to help them boost sales and earn higher commissions.
Commission: 15%
Cookie: 45 days
MindValley

MindValley is an education company that offers online courses, programs, software, and services with the aim to transform people into the best versions of themselves and help them live an extraordinary life.
They have partnered with prestigious universities in the world as well as top transformational leaders to create the courses that truly do make a difference in today's time.
MindValley believes that every person can live a happier and healthier life by changing the way they think and their courses help you prioritize and develop your mind rather than working on what is tangible and visible.
They pride themselves on only promoting the products they love, therefore they carefully select the best ones. Here you will find courses made and offered by leading experts in meditation for performance, public speakers, authors, and many others.
MindValley offers an affiliate program where affiliates can earn up to 30% commission from promoting and selling their products. Additionally, they supply their affiliates with marketing and promotional tools such as banners, text links, social media copy, and more.
Commission: 30%
Cookie: 30 days
Coach And Grow Rich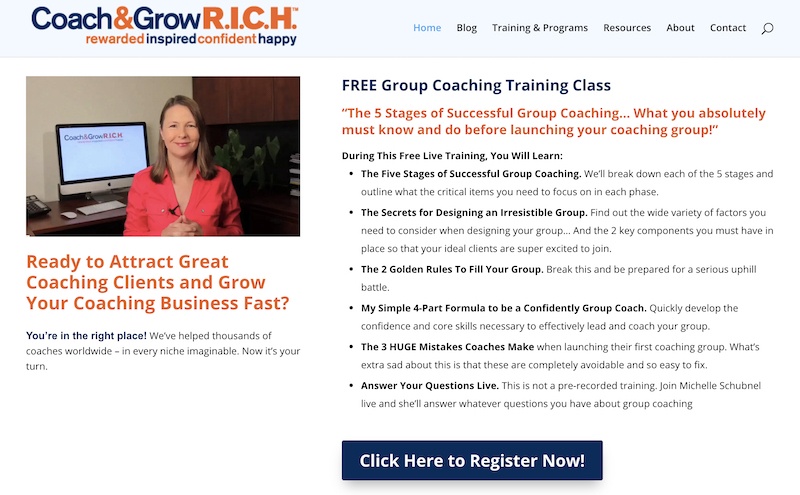 Coach And Grow Rich is a program that helps professional coaches learn how to find clients and build a thriving coaching business.
For more than a decade Michelle Schubnel who is the founder of the website has been helping thousands of coaches worldwide discover how to attract great clients and build a profitable business.
They have an in-house managed affiliate program that creates an earning opportunity for online affiliate marketers. Affiliates earn a generous 30% commission for referring their followers to the Coach And Grow Rich website.
As an affiliate, you will also receive a unique tracking link and 24/7 access to the affiliate partner center which has real-time opt-in stats and sales tracking analytics.
Greater Minds

GreaterMinds was founded back in 2003 by friends and entrepreneurs Andrew Shorten and Paul Gunter. Their mission in the online space is to push the limits of our potential and unlock healthier, happier, and more fulfilled lives.
The company collaborates with various experts in the personal growth field to create, develop, and publish learning experiences that inspire positive changes in anyone who strives to be the best version of themselves.
On their online platform, you will find simple, everyday practices that you can seamlessly integrate into your life for effortless and lasting transformation.
If you have a website, blog, or social media following that envelops an enthusiastic and passionate audience interested in personal growth and self-improvement, you can apply to become affiliated with GreaterMinds.
They offer 50% commissions on all sales that you generate by referring your followers to their website. They also provide Facebook and Google re-targeting as well as a host of tools and resources at your disposal.
Simple Truths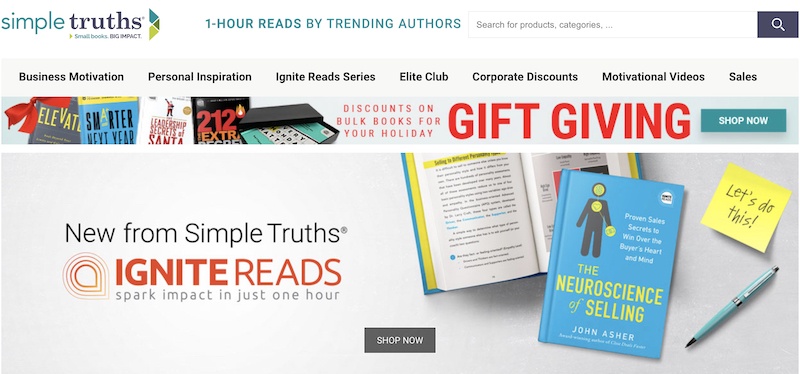 SimpleTruths was first founded back in 2005 by CEO Mac Anderson. Today, the company is on a mission to help you reach your goals and live a healthier, happier, and more fulfilled life.
They publish high quality inspirational and motivational books that could be read in 30-45 minutes and they pride themselves with their popular slogan "Small Books. Big Impact".

They currently have over 150 books available on subjects such as attitude, leadership, inspiration, and many other subjects.
They also offer free movie clips to motivate and inspire as well as a mobile app that is free to download and allows you access to hundreds of daily quotes and stories.
Affiliate marketers that have a website, blog or social media platforms that focus on self-improvement and personal growth can promote their books and earn a 10% commission on each sale they refer to the SimpleTruths website.
SimpleTruths uses ShareASale to manage their affiliate programs and they supply their affiliates with exclusive offers and promotions that can be shared with their followers as well as a monthly newsletter on new products, current promotions, contests, and affiliate-only sales opportunities.
Commission: 10%
Cookie: 45 days
I Need Motivation

INeedMotivation is a website that is home to over 650 health-related courses that aim to help motivate people to improve their lives and daily habits.
Some of their courses include weight loss, positive thinking, improving focus, improving your overall health, work-life balance, and so much more.
Their customers have the choice to request their courses in CD or downloadable MP3 format.
Affiliates here can earn 45% commissions whenever their referrals purchase a course from INeedMotivation and repeat customers make up more than 40% of their business, so here is a high potential for you to receive recurring commissions.
Recurring commissions are highly likely as they also have a ridiculously long cookie duration of 50 years.
Moreover, affiliates have performance-based rewards which means that INeedMotivation will automatically increase your commission percentage by 1% on every 20 sales you get until you reach 50%.
Additionally, affiliates have access to banner ads, text links, product pages, and real-time statistics where they can track their performance and commissions earned.
Affiliates contact their affiliate managers at any time to learn how to make their program as profitable as possible by utilizing the provided resources.
Commission: 45 – 50%
Cookie: 50 years
Forward Steps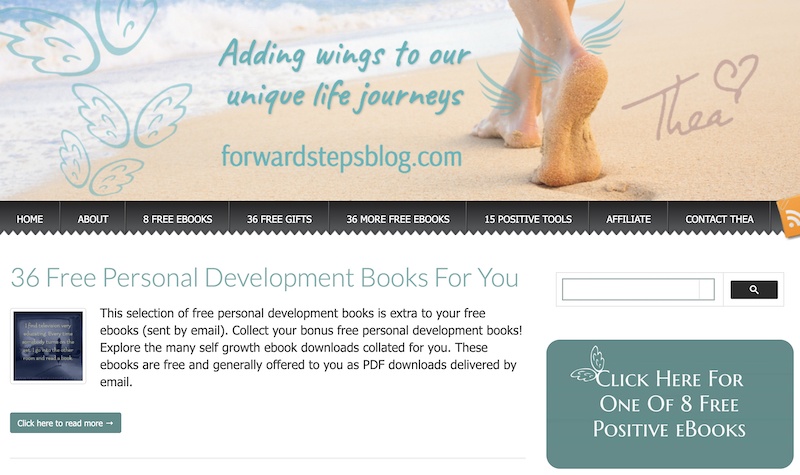 ForwardSteps was created by Thea Westra, an Australian woman who focuses on teaching people on personal development and self-improvement.
She is also the author of "Time For My Life: 365 Stepping Stones" and her goal is to help you discover and take the right steps to get closer to what you really want in life and how to achieve it.
Her blog is filled with positive, self-help content including ebooks, free gifts, and many free articles on positivity and self-growth topics.
ForwardSteps has an affiliate program that requires affiliates to have their own high-quality self-improvement website, blog, or social media platforms that focus on the subject as well as have a confirmed subscriber email list.
The affiliate program is managed by ThriveCart and they provide their affiliates with a great selection of products, resources, and tools to utilize and promote as well as free gift pages for their followers.
Commission: 50%
Cookie: 60 days
Hay House

HayHouse is the largest publisher and producer of self-improvement, inspirational, and transformational books and products. They have been around since 1984 and the website was founded by Louse Hay who then published two books she had written.
Both were international best-sellers with one of them selling in over 35 million copies.
Nowadays, they publish more than just books, CDs, DVDs, calendars, as well as inspirational online courses and in-person events. They also offer a great selection of workshops and lectures.
Self-improvement isn't the only area they are involved in, therefore, you will find mind-body-spirit, inspiration, health and healing, diet, business, fiction, children's book, and much, much more.
Affiliates can share their links on their website, social media pages, or even email lists and earn generous commissions of up to 50% for sending customers over at the HayHouse website.
As an affiliate, you will be provided with banner ads, text links, as well as reporting tools to track your sales and commissions earned. They manage eight other websites, therefore, you will always have new content to promote.
Commissions: 50% on online courses; 20% on lectures and events; 10% on books and products
Cookie: 30 days
Brian Tracy

BrianTracy is a well-known speaker best known for helping people achieve business and personal goals faster than you otherwise thought you could.
He specializes in the development and training of individuals and organizations and he addresses more than 250,000 each year, therefore you can be assured he knows what he's talking about.
He also has 70 best-selling books as well as more than 300 audio and visual learning programs.
BrianTracy has an affiliate program that is managed by Commission Junction and affiliates have access to their product catalog, banner ads, text links, email copy, as well as tracking tools in order to monitor their performance and commissions earned.
Affiliates are also provided with product packages, gifts, and special offers that can be shared with their followers and boost sales.
Commission: 25 – 40%
Cookie: 120 days
Inner Talk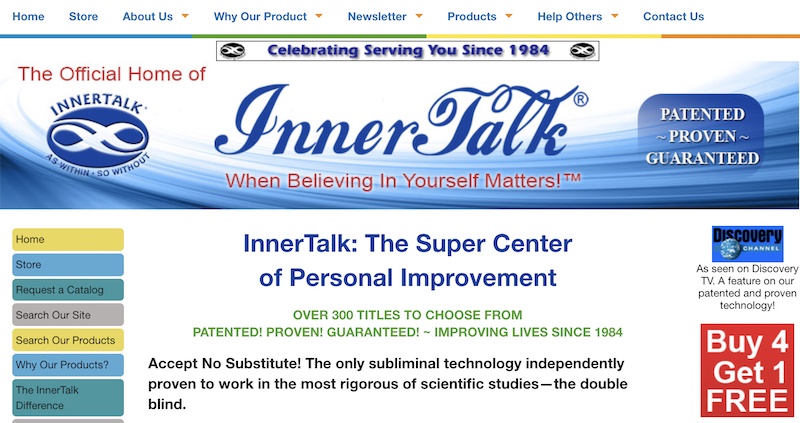 InnerTalk is a patented subliminal self-help technology that has been researched and tested by several universities and institutions. The technology was developed by Eldon Taylor whose work, books, audio, and video materials have been featured in the media countless times.
Taylor believes that the best way to achieve self-confidence is to start changing the way you talk to yourself, therefore this program will help you change your internal chit-chat from self-doubt and worry to one that builds confidence and increases your self-esteem.
Once your self-talks change, you will undoubtedly start experiencing different things in your life and build a winning attitude towards it.
InnerTalk has an affiliate program that is managed by ShareASale and affiliates get access to analytics and creatives to help them earn higher commissions by driving more sales. Their average sale is $27,95.
Commission: 20%
Cookie: 90 days
---
How to Promote Personal Development Affiliate Programs for Maximum Profit
Self-help & personal development affiliate programs can be extremely lucrative when promoted right.
To close off this article, we will discuss some of the best ways to promote personal development affiliate programs and generate maximum profits.
Writing Content
One great way to promote these programs is by writing blog posts or articles that review the products.
Be sure to include your affiliate link in the post so that readers can click through and purchase the product.
Create a Video Reviews on Youtube
Another effective method is to create a video review or tutorial and post it on YouTube.
As with the blog post, be sure to include your affiliate link in the video description.
Post on Social Media
You can also promote your affiliate link by sharing it on social media.
This is a great way to reach a larger audience and get more people clicking through to the product.
Just be sure not to spam your link or post it too often, as this can turn people off and make them less likely to click through.
Paid Advertising
Another great way to promote your affiliate link is by using paid advertising (although this method might nit be suitable for complete beginners).
This can be done through Google AdWords or Facebook Ads.
Both of these platforms allow you to target specific demographics and interests, so you can ensure that your ads are reaching the right people.
---
As you can see, there are a number of ways to promote personal development affiliate programs (and generate great returns).
The first step though is starting your own website so if you haven't already, here's my guide (it's free) explaining how I build simple and passive affiliate websites.