As someone who relies heavily on search engine traffic to get people to my portfolio of websites, I can tell you SEO tools are not cheap.
As an affiliate, I can also tell you there are some incredibly lucrative SEO affiliate programs out there you should investigate further (and possibly add to your portfolio).
While this is not an exhaustive list, you will find affiliate programs for keyword research tools, SEO courses, content writing, and even backlink services.
So, without any further keyword stuffing and long-winded intros, here are…
11 SEO Affiliate Programs (Reviewed Below)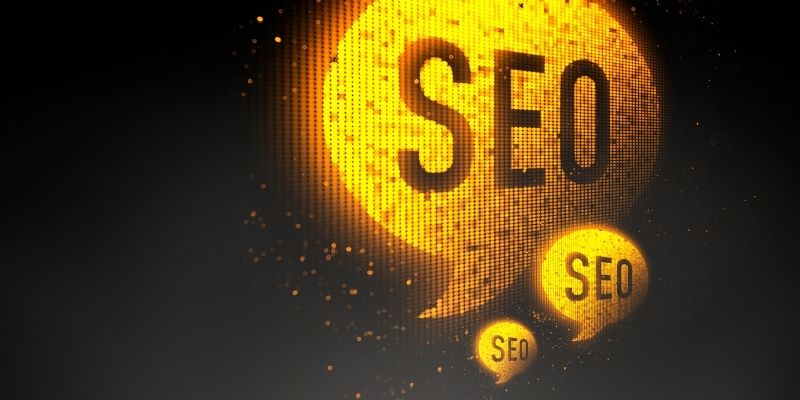 ---
---
SEOPressor
SEOPressor is specifically for those who want to improve their content marketing and drive profitable traffic quickly and easily.
It is indeed an SEO plugin for WordPress, and according to experts, it is more powerful than any other SEO plugin out there.
Since, for a beginner, it is no longer possible to do SEO marketing without an expert's help, as it has become so much complicated and it takes up too much of their time also.
But the SEOPressor makes SEO processes simple.
With all the premium features and straightforward on-page SEO, now even beginners can pull a wave of hungry readers to their blog and gain profits.
If you are planning to promote this popular plugin, you can get a 50% recurring commission every month.
Though there are details on their affiliate page regarding all their features and lucrative incentives, it is important to join the ClickBank network to promote this plugin.
Commission: 50% (recurring)
Keyword Inspector
Keyword Inspector is the hottest keyword research tools affiliate program that earns you the best commissions for every sale.
To create compelling content for your readers and customers, you need to understand the relevant keywords. That is where the Keyword Inspector comes in.
The Keyword Inspector lets you beat competitors by checking the relevance of the keywords targeted at Amazon buyers. It is a critical tool for identifying and communicating with potential customers.
You can decide to become an affiliate for Keyword Inspector and stand a chance to have a steady passive income.
The program lets website owners generate traffic, thus increasing the chances of ramping up sales. Another thing they do to promote the affiliate marketing strategy is the provision of text links and banners.
They also have a real-time tracking tool to monitor traffic, sales and checking income status in readiness for monthly payment.
Semrush
BeRush runs the Semrush Affiliate Program and pays a 40% commission on subscription sales. Semrush offers top-notch tools that help examine the keywords used by competitors and provide the information to the subscribers, who can then create content to be at par with their peers.
Through their advanced tools, they can analyze banners and display ads run by competitors. Semrush also lets you understand the backlinks that increase your site's visibility.
Their cookies last ten years, and they use a first click attribution model to do tracking.
Commission: 40%
Cookies: 10 years
The Hoth
Here is another excellent opportunity to earn commissions by selling keyword research tools. The Hoth pays a commission of 25% for every sale converted through their affiliate links. Cookie tracking takes 60 days; hence you can earn from a link used within that period.
The site provides the latest SEO tools like the keyword planner, headline generator, backlink checker, PPC calculator, among others.
To join the affiliate program, you need to make an application and wait for pre-approval, which takes a fortnight. Their customer support is world-class; they promise a WOW experience for all their clients.
Commission: 25%
Cookies: 60 days
SpyFu
SpyFu is the most rewarding keyword research affiliate program that lets you make money on autopilot. They pay high recurring commissions that last a lifetime. Their rate currently stands at 40%, making it the most competitive affiliate program worth joining.
They make payments twice a month, and they have flexible payment options. You can select Paypal or WireTransfer, and you will love their cookie tracking, which remains active for 365 days to ensure you do not miss a credit.
With the program, you can push several tools like the Keyword Research Tool, PPC Keyword Research, SEO Keyword Research, Keyword Rank Checker, and more.
Commission: 40%
Cookies: 365 days
NinjaOutreach
The site is the best decision you will ever make to push your influencer marketing. NinjaOutreach helps you leverage keyword research to find the influencers in your business niche across the internet.
For any sale you make through the affiliate program, you get a 20% recurring commission.
NinjaOutreach is the best tool for keyword intelligence on social media sites like YouTube and Instagram. The site has the support of business leaders like Walmart, Amazon, Alibaba, Airbnb, to name a few.
Commission: 20%
Cookies: 90 days
Mangools
Since 2014, Mangools has paid a 30% lifelong commission to affiliates who sell their keyword tools. Since then, over 500,000 members have joined, making it one of the most progressive sites to make passive income. Registration to Mangools is hassle-free, and there is no pre-approval needed to become an affiliate.
Mangools cookies last for thirty days, meaning that when a user clicks on the affiliate links within a month, you earn a commission. The SEO tools offered by Mangools are very relevant to blog entrepreneurs, website owners, and social media promotion channels.
Commission: 30%
Cookies: 30 days
Serpstat
Next, let us explore the Serpstat Affiliate Program. This site is a place where you enjoy the benefits of recurring income. For every sale you close, you earn a 30% commission. There are a lot of tools to sell on Serpstat.
You can earn from site audits, keyword research, backlink analysis, competitor research, and advanced tracking. They have a clean dashboard to monitor earnings based on a unique affiliate ID.
All reports on the panel are updated regularly to reflect the progress of your effort.
Powerhouse
Our next affiliate program, the Powerhouse affiliate program, lets you generate traffic on your website as you earn a commission.
The site takes you on a step-by-step process of building and enhancing your website, which is instrumental in creating a steady income stream.
They focus on Google Keywords and how you can take advantage of the offers without getting blocked by Google.
Joining is free, but it also has a premium package where you get more features to boost your earning capability. The site pays handsome commissions grouped in tier 1 and tier 2 levels.
Tier 1 managers earn a monthly recurring commission of 50%, while those in tier 2 get 10% monthly recurring commissions.
Commission: 50% for tier 1 and 10% for tier 2.
Advanced Web Ranking
To understand keyword and SEO searches, choose the Advanced Web Ranking platform.
The site offers customizable solutions while paying affiliates a handsome commission for reselling through their affiliate program. They provide clean-cut reports and highlights based on trends that one can replicate for their website or social media pages.
An affiliate will earn 25% for selling through the Advanced Web Ranking. And to let you earn maximally from a link, they have extended the cookies to 120 days.
Affiliates also have flexible modes of payment (PayPal, cheques, and wire transfers).
Commission: 25%
Cookies: 120 days
LongTailPro
The Long Tail Pro affiliate program lets you earn money on recurring transactions. The site is famous for high conversion rates and good commissions (30% recurring commission for successful sales).
You will like the program because it sells high-quality keywords and SEO metrics.
Besides, they have incredible SEO specialist support to ensure that your sales aren't interrupted. And to ensure you reap the most from the affiliate links, they have an extended cookie duration lasting one year. You will also like its advanced keyword filtering options.
Commission: 30%
Cookies: 365 days
---
Related Questions:
Can You Make Money As An SEO Affiliate?
You can make a lot of money as an "SEO affiliate", but let me tell you from my own experiences. This niche is brutally competitive. You're literally competing with experts in their field to sell their own products.
One way I could see this working is if you already have a blogging/marketing website with a sizable audience looking to learn more about keyword research tools.
If you're still without a website/audience, you can learn how to create a simple website that earns money here.
What is The Best Way to Get Started With Affiliate Marketing?
From experience, I can tell you the best way to get started is by making sure you're doing things right from the get-go. You do not want to find yourself nine months in suddenly realizing you've been doing it all wrong.
If you're brand new to affiliate marketing, I suggest you get some training. This is where I learned about affiliate marketing.