Welcome to my roundup list of what I think are the best SEO affiliate programs currently available on the market.
SEO is a BIG niche, with a lot of dominant players who have a tight grip on well, SEO.
If you are in the affiliate marketing / SEO niche, then I am sure you know what I mean.
It's by far one of the most competitive industries online, but as I am sure you know; it's also the most profitable one too!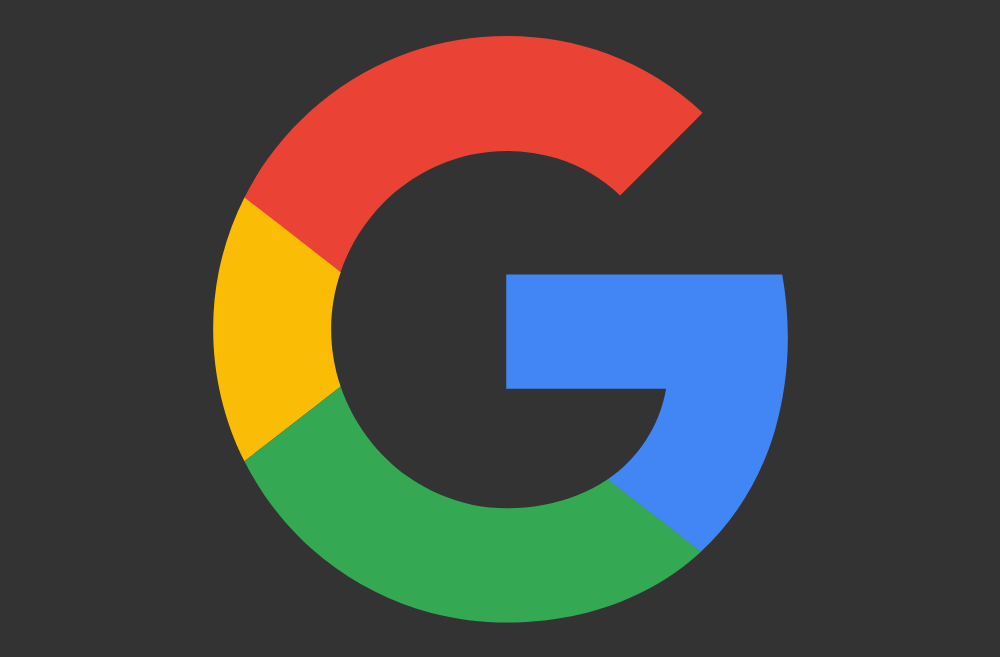 If you want to make money with SEO, take a look at these 5 SEO affiliate programs and see which one best fits your audience.
I have used (most) of the affiliate programs myself as I too am in the SEO niche and can highly recommend them to anyone reading this.
Enjoy…
SEOPressor Affiliate Program

SEOPressor is specifically for those who want to improve their content marketing and drive profitable traffic quickly and easily.
It is indeed an SEO plugin for WordPress. And, according to experts, it is more powerful than any other SEO plugin out there.
Since, for a beginner, it is no longer possible to do SEO marketing without an expert's help, as it has become so much complicated and it takes up too much of their time also.
But the SEOPressor makes SEO processes simple.
With all the premium features and straightforward on-page SEO, now even the beginners can pull a wave of hungry readers to their blog and gain profits.
If you are planning to promote this popular plugin, you can get 50% of recurring commission every month.
Though there are details on their affiliate page regarding all their features and lucrative incentives, it is important to join the ClickBank network to promote this plugin.
Program Highlights
50% of recurring commission every month.
It has been approved by top influencers in the industry, such as Harsh Agarwal.
You need to join ClickBank to promote it.
It prevents from over optimizing your website.
It assists you in fixing your website's issues instantly.
SEMRush Affiliate Program

Looking for a top paying affiliate program which pays handsomely? Well, join BeRush – a SEMRush affiliate program.
SEMRush is a marketing tool kit for digital marketing professionals. The main aim of this tool is to provide SEO and AdWords related analytical data to webmasters.
But this is just one aspect.
It also provides the best services for paid traffic, social media, in-depth competitors backlinks, and etc.
In other words, while improving your SEO related strategies, you can also spy on your competitor's efforts and rank higher in the search engines.
The only issue that can paralyze some marketers with fright is signing up for the affiliate program isn't straightforward.
There is 24 questions MCQ's based test. However, it isn't as hard as it sounds. It is just a way to confirm that you know all the basics of this program. It is rather easy to clear, but you can always reappear in it as many times as you want.
Program Highlights
The commission provided by BeRush is 40%.
You can receive the commission twice a month once you reach a minimum threshold.
The cookie life of this program is 10-years.
You have your own affiliate dashboard that reveals all the details of your performance.
They pay via PayPal or through bank wire transfer.
Backlink Beast Affiliate Program

If your niche website is all about boosting website traffic by building better backlinks, choose the Backlink Beast affiliate program.
Once you start using this product, you don't worry about the new Google updates. The enormous link diversity and unlimited tiered link building ensure that your website is safe and sound. It will be promoted in key ways that will make Google notice it.
The Backlink Beast program builds thousands of links from different platforms, such as Web 2.0 profile links, press release submissions, web 2.0 article sites, and 1000's of custom sites. Everything is pointed out clearly and automated.
The affiliate program of the Backlink Beast is also the part of the ClickBank network. It offers 30% recurring commission.
Furthermore, there are video tutorials too for its new members which assist in perceiving how this software works for a website.
Program Highlights
This affiliate program offers 30% recurring commission to its members.
It offers free software updates to buyers.
It also has a complete in-depth video training centre.
It is immensely easy to use.
You can sign up for their affiliate program through ClickBank network.
KWFinder Affiliate Program

KWFinder is an exceptional tool that helps you identify the best long tail keywords.
It is one of the best-systemized approaches to find the right niche as well. It reveals those special keywords, with the assistance of Google Suggest Integration, which your competitors are missing.
You can work on those keywords and in fact create a niche website on them. They will help you to build highly profitable websites over and over again.
In order to make it user-friendly, the developers of this product introduced intuitive UI that makes it easy to use.
Perhaps, that's why it is currently highly trending among SEOs and professional bloggers.
In addition, there is a very supportive live chat support option. You can use it in case some feature is baffling you. They will help you at once and resolve all your issues.
Program Highlights
30% commission rate for each sale.
The company pays via PayPal only.
It is an economical product compared to other software, which attracts more users.
You can get a customized coupon code for the extra discount.
It comes with free and premium subscription version also.
Affiliate SEO Mastery Affiliate Program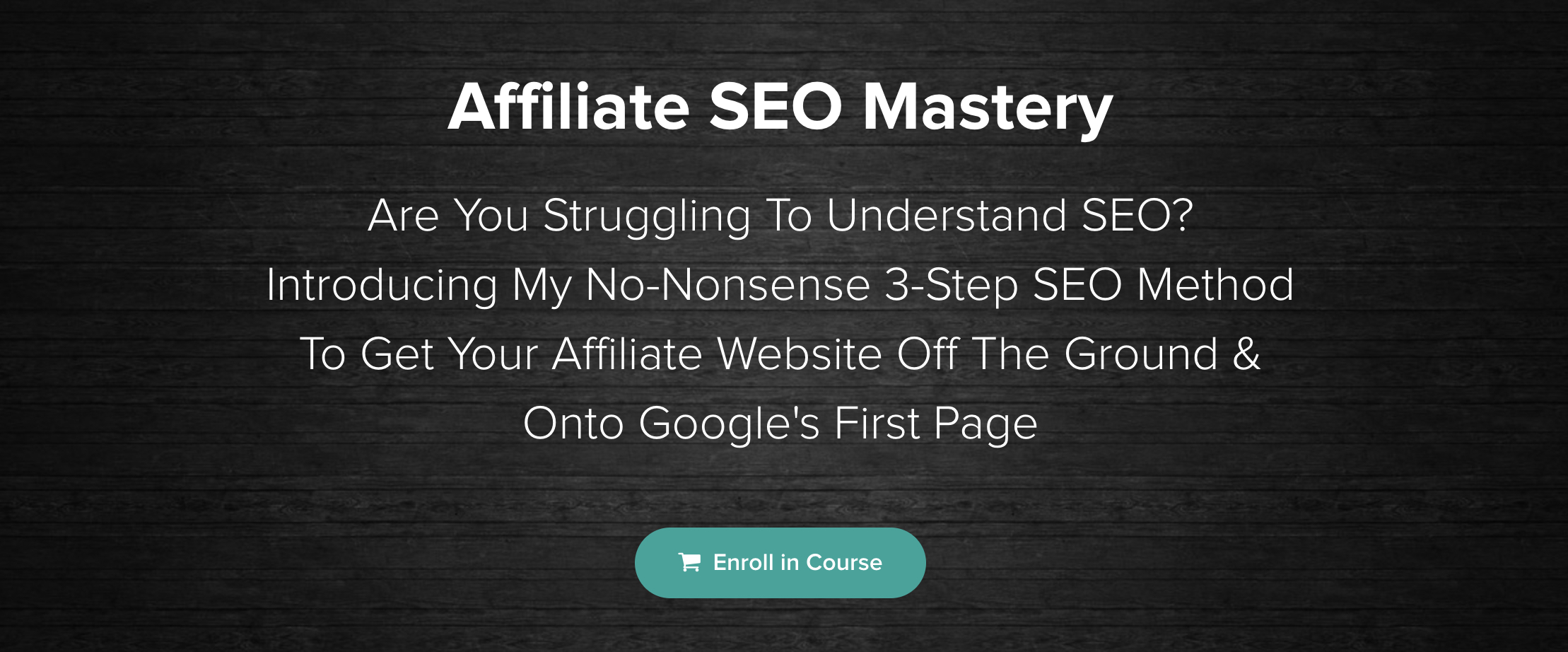 Have you ever thought why some people turn everything they touch into gold? They create a niche website and immediately receive profits from it.
On the other hand, most people spend years and work on their niche website consistently in order to earn according to their dreams. They believe it is a game of patience.
Well, Affiliate SEO Mastery shows why some people become super successful at once. It reveals what works and what doesn't work in the SEO industry.
It doesn't matter whether you are a professional or a beginner, 3-steps of Affiliate SEO Mastery will show how to deal with the SEO monster and get better rankings sooner than your expectations.
On the whole, if we say this course is mainly focused on getting traffic, it would be correct. But it will also assist you in creating different types of offers.
If you want to promote this course, there is a high chance you will make money, as a lot of people struggle to understand SEO. It offers 50% commissions to its members, which can be considered the best commission rate in the affiliate marketing industry.
Program Highlights
50% commission for affiliate marketers.
It is pertinent to contact the support team to promote this course.
It is a perfect course, especially for beginners.
This course also focuses on creating content that ranks on page 1.
You can use the tactics of this course for other online businesses too.
Final Words
WANT TO KNOW HOW I MAKE MONEY WITH
AFFILIATE MARKETING?
(YOU ALSO GET A 10-DAY COURSE FOR FREE WHEN YOU SIGN UP)
After signing up, you will be redirected to the course page where you need to sign up again - no credit card required, just an email will do.
Thank you very much for reading my roundup list.
I hope you have at least found one affiliate program that you want to partner up with and I wish you all the very best in your ventures.
If you want to learn how to better optimise your affiliate marketing campaigns, drive more traffic and earn bigger, more consistent commissions, then I suggest you take a look at my free course; Wealthy Affiliate.
Talk soon.
Christian Lee.
NB:
Want to see how I make money online?
Here's my latest guide
showing you everything I do to earn money with simple, easy-to-build websites.