I've just hit "publish" in my roundup guide listing the best life insurance affiliate programs.
Of course, with so many "travelers" out there and after seeing the incredible commission rates being offered in the insurance niche online, I've decided to take it a step further and do another round-up of affiliate programs this time discussing travel insurance.
If you're a travel blogger (who's looking to quickly make some high-ticket earnings from your blog), this post is for you.
I will first give you a quick overview of the affiliate programs I'll be discussing, then dive deep into each one before sharing with you my tips on how to make money selling travel insurance to your readers.
Let's get started…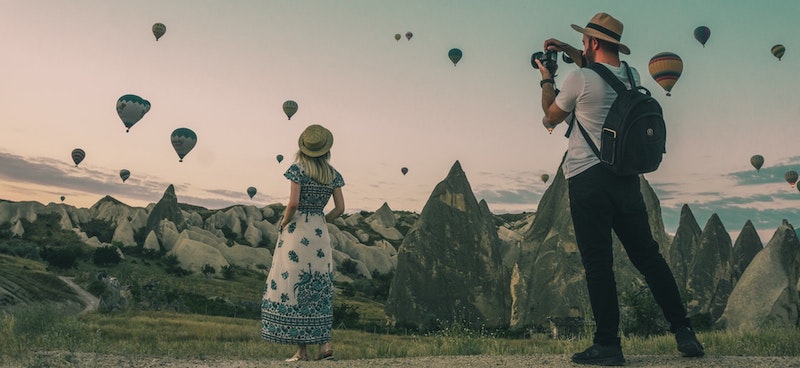 The 10 Best Travel Insurance Affiliate Program To Promote 
TravelInsurance.com
Allianz Global Assistance
Travelex Insurance Services
Travel Guard
Travel Insurance Center
World Nomads
Insure My Trip
AXA Assistance USA
Roam Right
Visitor Coverage

TravelInsurance.com offers one of the best travel insurance comparisons in the market. This company operates on cover incidents such as medical emergencies during your trip, trip cancellations as well as lost luggage.
As a customer, you will be able to compare plans side by side and choose the one that best suits your needs. You will be able to purchase the insurance via TravelInsurance.com directly.
Whenever you purchase the insurance online, you will receive an email that will provide you with the insurance coverage immediately. TravelInsurance.com is a famous travel insurance company and has been seen in various major media outlets, including Forbes, The New York Times, NBC, Fox News as well as Money Digest. Furthermore, travelInsurance.com is known for having a good reputation.
Despite being a great and well-known company, the travelInsurance.com cookie duration and their commission rate are unlisted. However, due to the popularity, you might give it a try as an affiliate, and you will not regret the option.

Allianz Global Assistance is a company that is under the Allianz Umbrella, and they offer their customers travel insurance, concierge services as well as corporate assistance.
There are more than 35 million individuals who are using the Allianz Global Assistance travel insurance program. Apart from their insurance program, Allianz Global Assistance offers 24 hours services via their hotline and a TravelSmart app.
Their travel insurance coverage consists of general health during your trip, medical emergencies as well as emergency medical transportation. Some plan includes trip interruption or trip cancellation.
As an affiliate for Allianz Global Assistance, your commission rate will be between $12 and $25 per sale, with their cookie duration being 45 days. Since Allianz Global Assistance belongs to Allianz, they have a solid reputation making it easy to convince shoppers.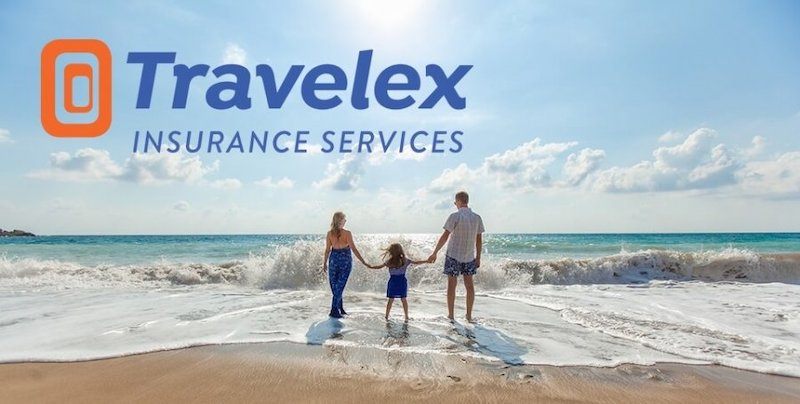 Travelex Insurance Services provide their customers with the number one different insurance plans which consist of lost baggage, flights, cruises as well as international travel needs. Travelex Insurance Services offers expedited passport service as well as international driving permits.
The most exciting part about this travel insurance company is that it was the first travel insurance company that introduced a waiver for pre-existing medical conditions in their travel insurance.
This company has aided in innovating family travel package, which includes key person coverage for families that are nontraditional as well as they cover children with zero extra cost.
As an affiliate, you will earn a commission rate of $17 per sale. Travelex Insurance Services feature a cookie duration of 45 days. Their flat commission rate is ideal for affiliates, and their pre-existing condition waiver makes it a perfect travel insurance company for most individuals.

Travel Guard provides its clients with several insurance plans with a wide variety of budget as well as need to choose from. Their online options consist of essential, most preferred as well as deluxe plans.
Travel Guard deluxe plan comes with access to their travel assistance service that is available throughout the day for seven days. On the other side, their essential plan is pocket-friendly, and it offers all the basic needs. Their preferred plan is between the most expensive and affordable coverage.
This travel insurance company is equipped with some traveler's insurance options. Their plans cover issues such as damage on rental cars, accidents on an airline, packages for any last-minute traveler, and medical plan for extended-stay.
Their array of plans is one of the number one assets for the Travel Guard. Furthermore, the ability to choose a basic plan depending on your budget makes it ideal for travel insurance for most individuals. Their commission rate, as well as their cookie life, is not listed.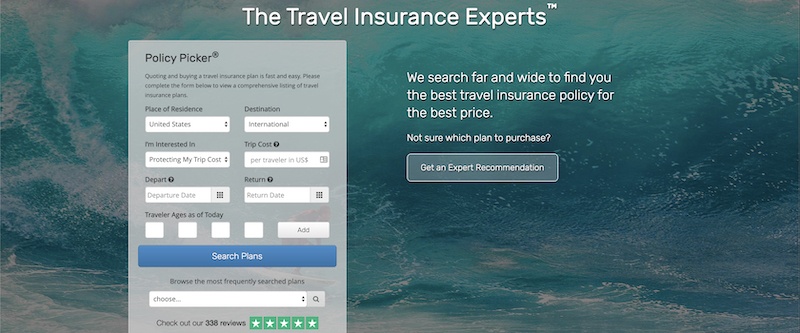 Travel Insurance Center is among the best insurance comparison website in today's market. This travel insurance company operates with 14 travel insurance providers. Their travel insurance plans consist of emergency medical coverage, accidental death plans, global risk insurance, trip coverage, general medical issues, annual traveling, dismemberment as well as group travel insurance.
Once you register as a customer with Travel Insurance Center, the entire commission from your customer ID number will be redirected to the referring affiliate.
This means that whenever you return as a customer to the Travel Insurance Center website and purchase an insurance plan in the future, the first affiliate that directed you to the company will still receive a commission for each reappears purchase you make.
Their affiliate program is open to travel agents as well as insurance agents. As an affiliate, you will earn a commission rate of $5 per sale; however, their cookie duration is not listed.

World Nomads is among the fastest-growing travel insurance companies. The World Nomads insurance program has been featured by Contiki, Lonely Planet, and Tourradar, among other media outlets. This insurance program sells their travel insurance in 130 different countries across the globe.
Furthermore, this insurance program has participated in the Footprint Network, which is a project that funds several projects across the globe to aid in saving the planet. Approximately 70% of World Nomads clients prefer making micro-donations when purchasing a plan, which has added up $3 million in donations for funding the Footprints Network program.
When it comes to affiliate programs, World Nomads has not listed its commission rate and cookie duration as well. However, due to their popularity selling their plans become relatively easy, which makes it an excellent plan for most affiliate enthusiasts.

Insure My Trip is among the World's first comparison websites in the travel insurance sector. The Insure My Trip is a company that focuses on keeping everything simple and helps its clients make their own decision as well as providing them with insurance that best suits their needs. Insure My Trip has aid not less than 4 million travelers across the globe.
When it comes to their affiliate program, they feature two different options for their affiliate program. As an affiliate marketer, you will be able to choose from a commission-based program or a referral-based program.
The company operates its affiliate program, and it is open for any potential affiliate. This enables them to have an affiliate program that best suits their program. Their commission rate, as well as their cookie life, is not listed.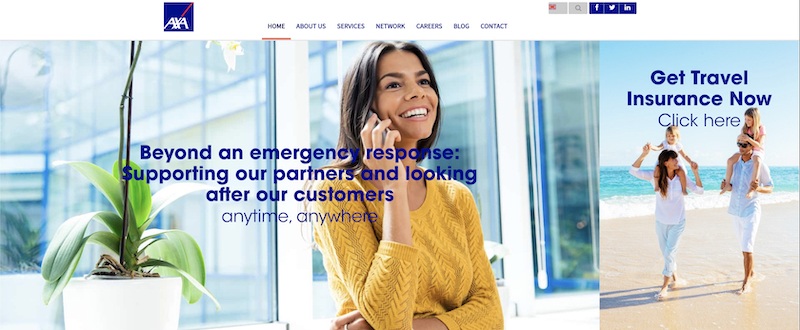 AXA Assistance USA is an incredible travel insurance program that offers an array of travel insurance plans. These plans cover trip cancellations, medical emergencies, delays, evacuation for a political reason as well as catastrophic reasons, and loss of baggage.
When it comes to an affiliate program, AXA Assistance USA has an incredible commission rate of $12 for policies that are sold up to $199. Moreover, the tiers rise to $10 for every additional $100 per policy.
Whenever the insurance plan purchase reaches $700 or higher, the affiliate marketer will earn a commission rate of 15%, which commences at $105. Their cookie duration is 45 days. As an affiliate marketer, making most of a tiered commission structure is interesting as well as a fun challenge for most individuals.
AXA Assistance USA cookie life is extremely decent when compared to most of the traveler insurance companies.

Roam Right offers its clients with travel insurance that covers an array of issues. This cover consists of emergency accidents, trip cancellation, sickness, security, as well as medical evacuation, baggage insurance, trip interruption flight insurance, and collision damage.
Some of the best options features in Roam Right insurance program include dental insurance, sports coverage as well as a cancel for any reason insurance. Most of their insurance packages are upgraded.
Roma Right is an insurance company that lists its insurance plan on their website; this makes it easier for clients to get what they would like or not like in their insurance package before they purchase their package.
When it comes to their affiliate program, an affiliate will earn a commission rate of 15%. Furthermore, they have one of the most extended cookie duration of 365 days. The one-year cookie length is excellent for most affiliates giving them ample time to sell their products.

Visitor Coverage advertises their affiliate program as one of the best paying affiliate program for companies that deal with travel insurance. Furthermore, their commission rate usually varies depending on the volume of business you bring as an affiliate marketer. The program is set on a case by case basis for every affiliate marketer.
Visitor Coverage provides their clients with some intriguing traveler insurance plans which consist of student visas plans, groups as well as immigrants. Moreover, they have coverage for individuals who are planning on taking various trips as well as coverage designed for business trips specifically.
The travel insurance plans offered by Visitor Coverage are unique, which makes it stand out from most travel insurance companies. Their packages are relatively easy to sell to clients out there; this makes Visitor Coverage one of the best if not the best travel insurance company for most affiliate enthusiasts.
When it comes to their affiliate program, their commission and cookie durations are not listed. However, their products sell at a fantastic rate, which makes it easy to sell and ideal for affiliates out there.
How To Make Money Selling Travel Insurance (As An Affiliate)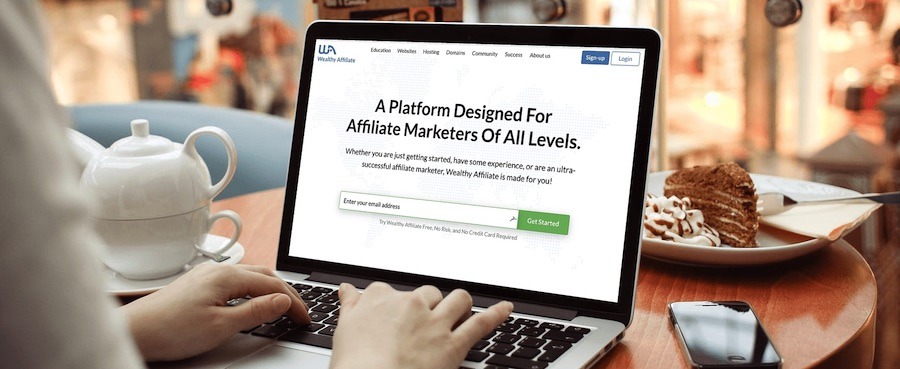 So you now know there's plenty of money to be made promoting travel insurance and you also have a list of 10 of the highest paying travel insurance affiliate programs currently available.
Great – where do you start?
If you have a travel blog (and some experience with affiliate marketing already) then you know what you need to do next. Simply pick the one (two or three or all) that you think will be a good fit for your audience, and start promoting it.
However, if you're brand new to affiliate marketing (or you're doing affiliate marketing but you're not making any money) here's what I suggest you do next – get some proper training!
There are plenty of training courses out there which both overpromise and underdeliver but not all courses are such a scam.
My absolute favorite training course for aspiring affiliates like you is the Wealthy Affiliate training course and that's because it's where I learned how to be an affiliate marketer, hence why I can guarantee this training works!
If you're lost right now in your affiliate adventure, do yourself a favor and go through the courses there, they're free and you'll be able to stay on as a free member for as long as you'd like.
As for selling travel insurance, this training will teach you how to get started and how to eventually make money with these above-listed affiliate programs.
I'll see you on the inside.
WANT TO KNOW HOW I MAKE MONEY WITH
AFFILIATE MARKETING?
(YOU ALSO GET A 10-DAY COURSE FOR FREE WHEN YOU SIGN UP)
After signing up, you will be redirected to the course page where you need to sign up again - no credit card required, just an email will do.
PS: Looking for more travel related affiliate programs? Here are 19 more you can check out 👇
NB:
Want to see how I make money online?
Here's my latest guide
showing you everything I do to earn money with simple, easy-to-build websites.