Even though I'm not the biggest fan of gaming and video games, I am a big fan of high commissions.
Today, I am bringing you my list of the 10 best video game affiliate programs that you can join right now, and start making money with.
As you'll see from the following guide, the gaming/videogame niche is booming with huge leaps in technology and a growing fanbase which makes it a multi-billion dollar industry.
While I already have a list of gaming affiliate programs here, this guide will be more catered to specific video games and gaming accessories which all provide a very-generous commission.
Let's get started…
✋ Are You New To Affiliate Marketing?
Down below I have a free training course for you which will show you how to create, build and run a successful affiliate marketing business in any niche you'd like.
There's more information about this down below but you can sign up right away to get started with your training.
>> CLICK HERE to get started (or continue reading to claim my $97 bonus!)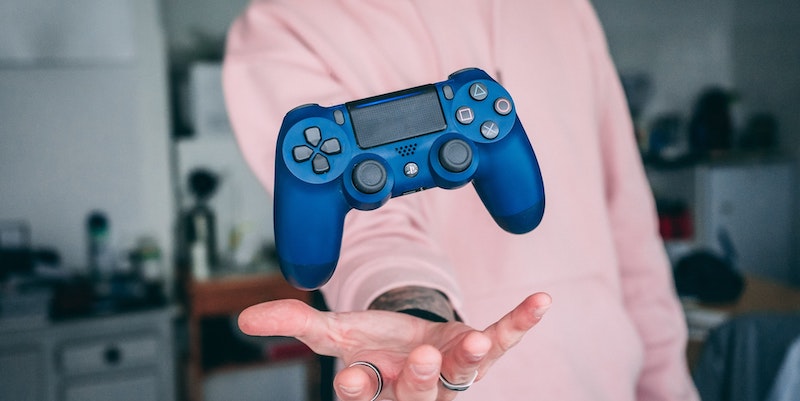 Razer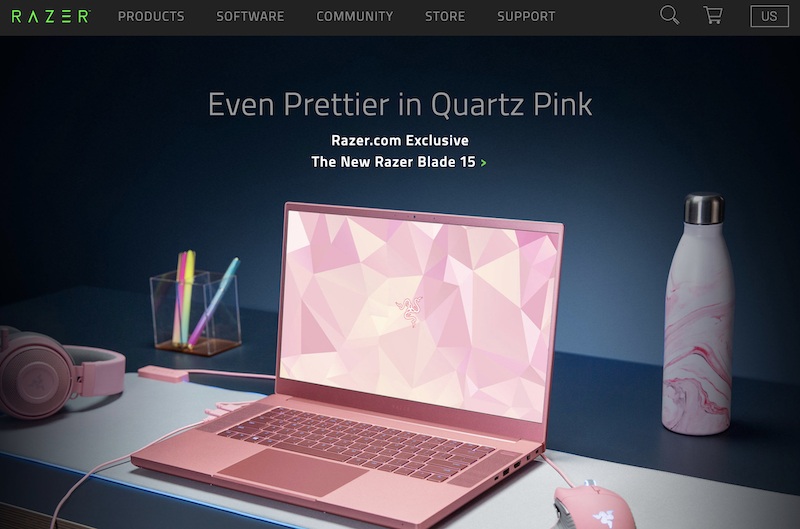 Razer™ is one of the world's leading lifestyle brand for gamers. Founded in 2005, the triple-headed snake trademark of Razer is one of the most recognized logos in the global gaming and esports communities.
With a fan base that spans every continent, the company has designed and built the world's largest gaming-focused ecosystem of hardware, software, and services.
Their award-winning hardware ranges from high-performance gaming peripherals to their famous gaming laptops, lighting technology systems, and game optimizers and launchers.
Razer has one of the more popular affiliate programs in the gaming world as it's a consumer brand that offers products for both casual and hardcore gamers.
Affiliates can make up to 20% commissions per sale by placing banner ads or links on their websites and refer visitors to RazerStore. 
Additionally, they are constantly running promotions, deals, and incentives for their top-performing affiliates.
Commission: 20%
Cookie: 30 days
Astro Gaming

For the past eleven years, AstroGaming has been creating professional-grade video gaming equipment and bringing them directly to the pro gamers, leagues, and those who strive to be their best at esports.
They design and develop authentic equipment with superior capabilities and technologies, mainly specializing in wireless headphones, earbuds, gaming backpacks, apparel, and audio accessories.
AstroGaming has an affiliate program, where affiliates have the opportunity to earn a 5% commission on all sales of audio systems, headsets, and accessories while representing a company that's on the bleeding edge of today's gaming audio.
If you have a website, blog, or social media platforms where you can promote their products, AstroGaming will provide you with dedicated affiliate management to help you get started as well as regularly updated creative tools to help you boost your sales and earn more money.
Commission: 5%
Cookie: 180 days
Chairs4Gaming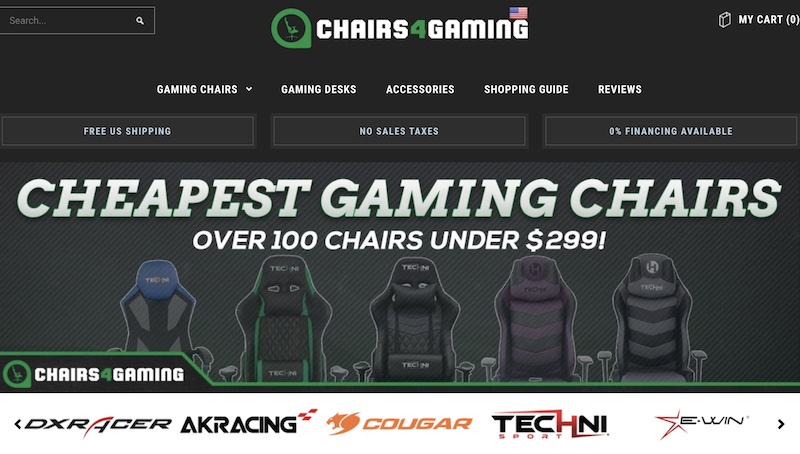 Unlike other gaming chair companies, Chairs4Gaming is a retailer that sells brand label gaming chairs. Officially launched in 2014, they strive to offer the best prices available while selling only top quality gaming chairs.
They ship their products free of charge to Canada and the US directly from their warehouses where they operate directly with the manufacturers.
If you have an online platform where you can promote their high-quality chairs, you can sign up to become affiliated with Chairs4Gaming and offer many different chairs to fit the needs of your audience.
In return, affiliates receive a 10% commission on all sales by using their unique affiliate link that you can put on your website/blog and share with your followers.
As an affiliate, you will also be given access to their affiliate dashboard that shows your statistics on sales and visitors in real-time. All affiliates start at their "New Affiliate" rank. Ranking and bonuses are based on your performance. Click here to read more.
Gaming chairs are getting more and more popular, and this program can help you provide a good option to your visitors while creating a new income source for you.
Commission: 10%
Cookie: 21 days
Modded Zone

ModdedZone is the largest gaming controller modification company that offers hundreds of different designs.
The company is run by a group of creative like-minded people with a deep knowledge of the industry and a strong desire to be the first in producing the best for their customers.
They make modded and custom controllers for XBOX, PS3, and PS4. Their products are made in the US by using the latest controller board technology that will enhance your gaming experience.
Their average order is $150 and they also offer free shipping on their products. ModdedZone uses ShareASale to manage the affiliate program.
Here, affiliates have access to marketing materials including text links and banners along with tracking and reporting tools to monitor sales and commissions.
Commission: 5%
Cookie: 90 days
Origin PC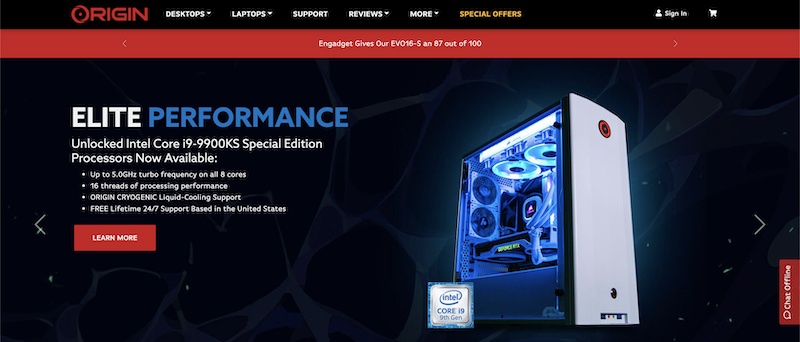 OriginPC is a company that builds award-winning customized PCs for gamers, enthusiasts, and professionals. They offer custom cooling, unique system designs, and internal components made by using superior parts paired with award-winning integration.
Their mission is to create the best-customized PC for every individual's specific wants and needs. Whether you want the most realistic and immersive gaming experience or an ultra-fast workstation performance, every OriginPC is up to the task.
The company was founded back in 2009 but it was recently acquired by CORSAIR. They combined their expertise in PC building and expansive hardware and allowed for OriginPC to grow even more.
OriginPC has an affiliate program that invites passionate gamers, Twitch streamers or YouTube personalities to join and promote their company in order to earn commissions.
Affiliates are given a unique link provided by OriginPC that can be shared with their followers in order to boost sales. Affiliates can also easily track commissions through their affiliate dashboard.
OriginPC determines a % commission to all affiliates on a case by case basis. They also have an approval process that can take up to 72 hours or longer.
Logitech

Logitech is a Swiss company that is focused on innovation and quality. They design products and experiences that have an everyday place in their customer's lives.
It was founded back in 1981 and has since expanded to global reach with products sold in almost every country in the world.
Logitech started connecting people through innovative computer peripherals and many industry firsts, including the infrared cordless mouse, the thumb-operated trackball, laser mouse, and so much more.
The Logitech affiliate program allows you to earn commissions by referring customers to their websites. Each time your referrals make a purchase, you will earn 4 – 8% commissions from each sale.
They use CommissionJunction to manage their affiliate program and provide their affiliated with detailed reports on sales as well as a supreme affiliate tracking system.
Affiliates can also generate their own unique links that can be shared on your websites, blogs, and social media accounts in order to help you boost your sales and earn more money.
Commission: 4-8%
Cookie: 30 days
E-Win Racing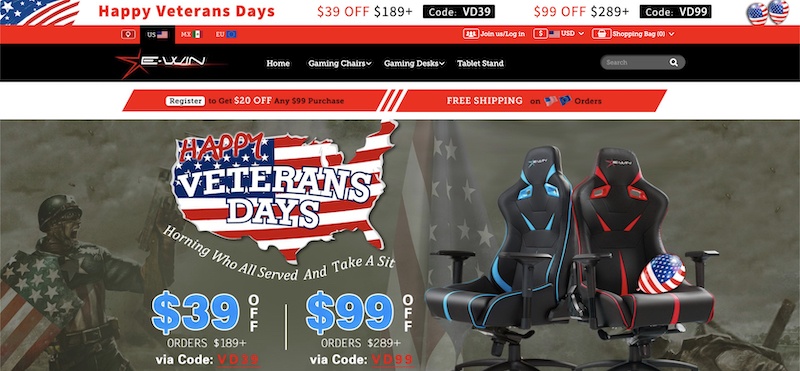 E-WinRacing is another company that produces high-quality gaming chairs. They are a relatively new name on the market and they pride themselves on introducing comfortable chairs that will ensure a healthier working and relaxing environment for their customers.
They produce ergonomic chairs in several sizes for different weights and have a strict quality inspection process to ensure customers are getting the best products available.
E-WinRacing has an affiliate program that is managed by ShareASale and they offer their affiliates a 10% commission for every sale they get through their referrals.
They have a high average order value given that their standard chairs cost around $320.
Affiliates are also provided with text links, ad banners, product feed, coupon codes, and newsletters that can be shared on their websites, blogs, or social media followers and help them boost sales and earn higher commissions.
Commission: 10%
Cookie: 60 days
Green Man Gaming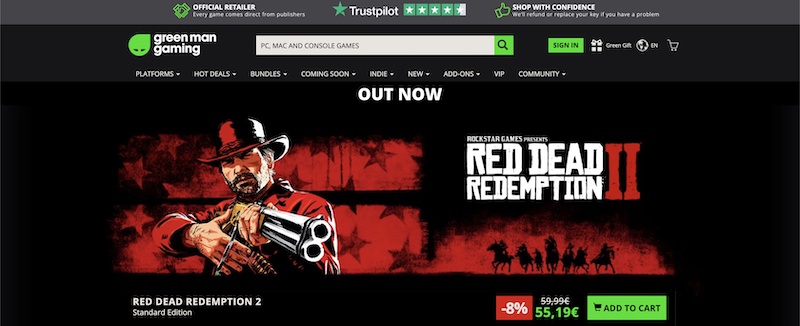 GreenManGaming is a global video game technology company that is the number one-stop-shop for millions of gamers around the world.
They offer a huge selection of games across multiple platforms and are dedicated to playing a major role in the digital video game ecosystem and becoming the platform of choice to buy, discuss, promote, and publish games.
Their products range at very competitive prices and they also help developers publish their own games and support them every step of the way.
GreenManGaming has an affiliate program that is hosted by Commission Junction and they help facilitate giveaways, competitions, and reviews with their affiliate partners.
Their affiliate commission starts at 5% for each sale, however, their highest-performing affiliates have the potential to earn more. Additionally, affiliates are provided with a dedicated account management team that will help them get started.
Commission: 5%
Cookie: 30 days
Games Deal

GamesDeal is an online platform that sells a variety of products such as game activation codes, Xbox Live Cards, time cards, and software.
They offer competitive prices and a regularly updated catalog of the best games around and also offer plenty of discounts for their customers.
All their stores provide professional, secure, and reliable services when serving a large variety of games for gamers from all around the world.
GamesDeal has an affiliate program that offers a 5-20% commission for their affiliates as well as a range of bonus rewards for their best-performing affiliates.
Affiliates receive their earnings on a monthly basis via PayPal and the minimum payout is only $20.
Main Frame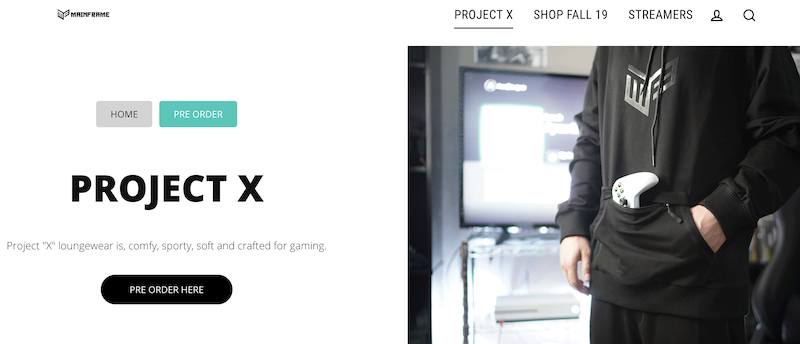 MainFrame is a company inspired by gaming culture, music, and art. As they say it themselves, they want to "create a dope gamer lifestyle brand" of clothing and apparel.
The company is managed by a team with a background from lifestyle companies and they are excited to bring their brand to video gamers worldwide and support both pro and amateur teams and players.
They have an affiliate program where affiliates can earn a 10% commission from every purchase via their unique code. Affiliates are provided with a custom link and a discount code that offers your followers 10% off their orders.
The commissions are paid out monthly via PayPal.
Commission: 10%
Discount code: 10% Off
Is The Video Game Niche A Good Way To Make Money Online?
While some niches can be better than others, every niche has the potential to make a full-time income or more, with the use of affiliate marketing.
As I'm sure you know already since you are researching video game affiliate programs, the gaming/video-game niche is booming with plenty of players all over the world that do not hesitate to spend money on their favorite games and gaming accessories.
Even though there's some stiff competition in this niche, if you were to find your own "niche within a niche" I am more than sure that you can make money promoting any (or all) of the above-listed affiliate programs.
Of course, how much money you can earn depends on a lot of variables, but if you have a video-game audience either through social media or perhaps even your own blog website, then I am more than sure you can make money promoting this niche.
& if you don't know how to get started, don't worry as I'm about to introduce you to the:
Affiliate Starter Pack Bundle (Everything You Need To Make Money With Affiliate Marketing)
Above I've shared with you a free training course that you can join right now to get 10 free video lessons that will show you how to get started making money online.
The 10 lessons within this 10-day training course can be seen here: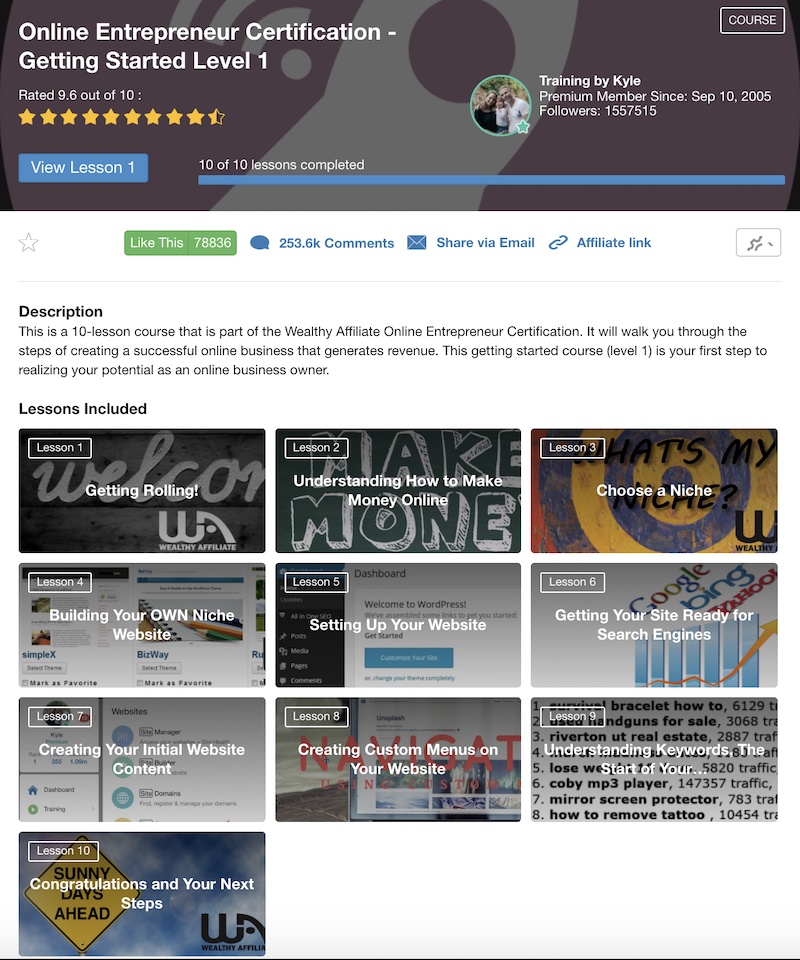 That is Wealthy Affiliate's first level of the "Online Entrepreneur" training course.
To access the remainder 6 levels of training, you will have to go on a premium plan which costs just $49 per month.
However, with the Affiliate Starter Pack bundle, you can get access to Wealthy Affiliate for just $19 (your first month) and as a limited-time-only bonus;
You will also get free access to my $97 SEO course, the Affiliate SEO Mastery.
You can learn more about each training course using the links provided (which will lead you to my review) but to learn more about how these two courses come together to truly give you an end-all-be-all solution to your affiliate marketing headaches;
Be sure to see what's available (and plenty of student testimonials) on the Affiliate Starter Pack bundle page.
Final Words
So there you have it; 10 high paying and high converting video game affiliate programs hand-picked for you to join and start making money today.
If you're thinking about getting in the gaming niche as an affiliate, do it.
It's one of the fastest-growing niches with (potentially) billions of customers and billions of revenue flowing through it.
Again, be wary of the competition but if you know what you are doing, I have no doubt you will make this a successful venture.
I'll leave you to it.
WANT TO KNOW HOW I MAKE MONEY WITH
AFFILIATE MARKETING?
(YOU ALSO GET A 10-DAY COURSE FOR FREE WHEN YOU SIGN UP)
After signing up, you will be redirected to the course page where you need to sign up again - no credit card required, just an email will do.
NB:
Want to see how I make money online?
Here's my latest guide
showing you everything I do to earn money with simple, easy-to-build websites.