With the video game industry growing rapidly, there has never been a better time to get involved in this niche.
Whether you're a gamer yourself or simply interested in making money through affiliate marketing, there are plenty of reasons why the video games niche is a smart choice.
For starters, the video game industry is a massive market with a diverse range of products and services. From console games to mobile games, gaming accessories, and more, there are endless opportunities to promote products and services as an affiliate marketer.
Also, the video game industry is constantly evolving, with new releases and updates coming out regularly. This means that there is always something new to promote and write about, providing fresh content for your audience and keeping them engaged.
Last but not least, the video game industry has a passionate and engaged community, with gamers always looking for new products, tips, and tricks. This presents a great opportunity for affiliate marketers to build a loyal following and establish themselves as an authority within the niche.
Below, I'll share with you the 10 best video game affiliate programs I could find which will help you get started with your video game affiliate business, as well as a few additional tips and tricks I've learned from experience to help you make this a successful venture.
---
• Best commissions rates: e-Win Racing
• Longest cookie length: ModdedZone
• Best for games: Green Man Gaming
• Best for gaming equipment: ModdedZone
• Currently unavailable: Astro Gaming (check below)
---
Razer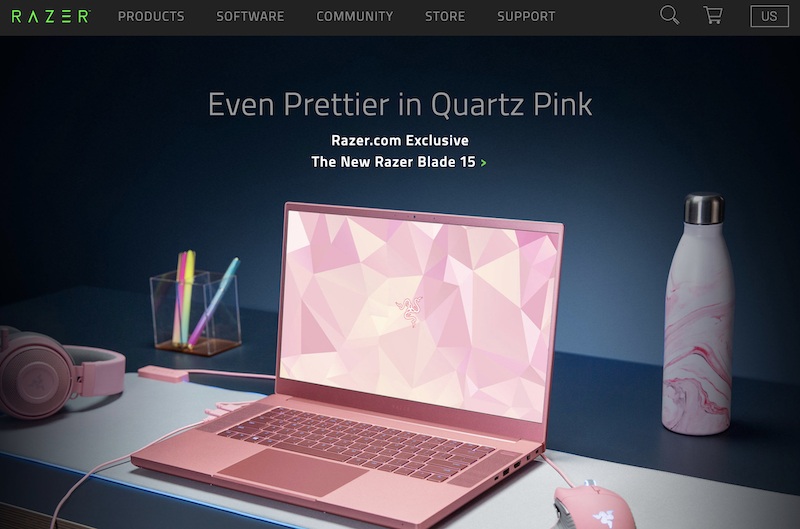 ---
---
Razer™ is one of the world's leading lifestyle brand for gamers. Founded in 2005, the triple-headed snake trademark of Razer is one of the most recognized logos in the global gaming and esports communities.
With a fan base that spans every continent, the company has designed and built the world's largest gaming-focused ecosystem of hardware, software, and services.
Their award-winning hardware ranges from high-performance gaming peripherals to their famous gaming laptops, lighting technology systems, and game optimizers and launchers.
Razer has one of the more popular affiliate programs in the gaming world as it's a consumer brand that offers products for both casual and hardcore gamers.
Additionally, they are constantly running promotions, deals, and incentives for their top-performing affiliates.
Why Promote Razer as an Affiliate?
| | |
| --- | --- |
| Affiliate Commission: | 10% |
| Cookie Length: | 30-days |
| Affiliate Network: | Impact Radius |
Chairs4Gaming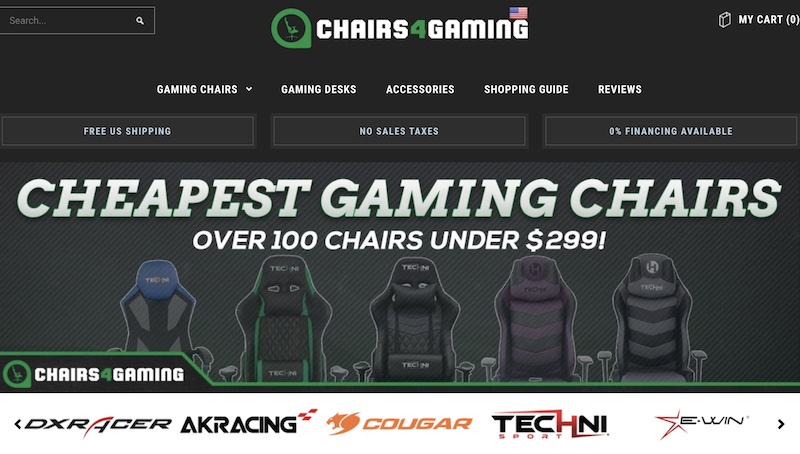 Chairs4Gaming is the premier website for all of your gaming chair needs. Their selection of chairs and accessories cater to every type of gamer, from casual gamers to professional gamers.
They offer a wide range of products, including ergonomic office chairs, racing-style gaming chairs, rocker and bean bag-style loungers, as well as other gaming accessories and furniture.
All chairs also come with adjustable arms, lumbar support systems, comfortable memory foam cushioning, and extra-wide seating surfaces for maximum comfort during gaming sessions.
Why Promote Chairs4Gaming as an Affiliate?
| | |
| --- | --- |
| Affiliate Commission: | 15% |
| Cookie Length: | 30-days |
| Affiliate Network: | Refersion |
Modded Zone

Moddedzone.com is an online retail store specializing in modded gaming consoles and gaming accessories.
The website offers a vast range of products, from video game systems to custom controllers, and also carries a selection of popular video games.
Moddedzone.com provides a top-notch customer service experience that includes pre-built bundles as well as custom builds tailored to the customer's unique needs.
Customers can trust that their purchase will be shipped promptly and safely with free shipping available for all US orders.
Moddedzone.com makes it easy for gamers to find the perfect setup for their gaming needs with friendly staff and helpful tools to help customers make the best choices for their individual situations.
Why Promote Modded Zone as an Affiliate?
| | |
| --- | --- |
| Affiliate Commission: | 10% |
| Cookie Length: | 90-days |
| Average Order Value: | $150 |
| Affiliate Network: | Share a Sale |
Origin PC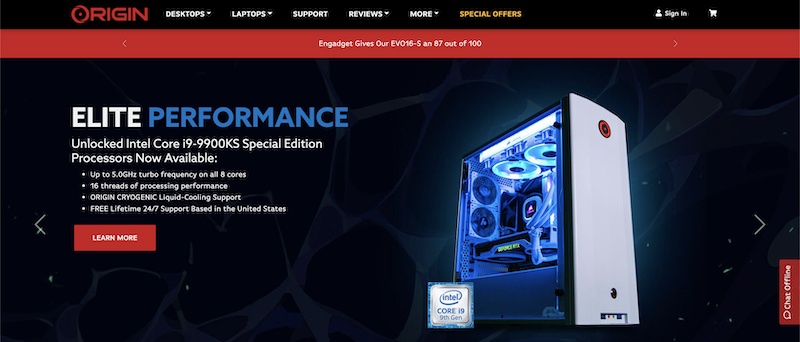 OriginPC is the premier manufacturer of custom-built PCs designed specifically for gamers and tech enthusiasts alike.
Their one-of-a-kind rigs are loved by long-time fans for their high-quality hardware, innovative cooling solutions, enhanced performance capabilities, and gamer-inspired design elements.
With OriginPC, customers get access to exclusive content like free game downloads each month, as well as discounts on subscription services like EA Play Pro.
Assembled using only the highest-grade components, every OriginPC machine is individually tested prior to shipment to ensure maximum performance out of the box without any need for additional tweaking or tuning.
Also, all OriginPC machines come with 24/7 support backed by knowledgeable technicians who are always ready to assist clients with any issue they may have regarding their purchase – making it easy for affiliates looking for an excellent video game affiliate program partner.
Why Promote Origin PC as an Affiliate?
| | |
| --- | --- |
| Affiliate Commission: | Varies on affiliates |
| Cookie Length: | n/a |
| Affiliate Network: | CJ.com |
Logitech

Logitech is a leading global provider of gaming and video conferencing peripherals.
ounded in 1981, the company offers an expansive line of products that enhance the user experience, including webcams, headsets, keyboards, mice, and more.
Logitech's products are designed to help gamers achieve their highest potential with precision and comfort. Their software integration makes setup easy and allows users to customize their settings for optimal gameplay.
Whether you're looking for an entry-level headset or a high-end gaming mouse, Logitech has something for every gamer.
Why Promote Logitech as an Affiliate?
| | |
| --- | --- |
| Affiliate Commission: | 10% |
| Cookie Length: | 30-days |
| Average Order Value: | $120 |
| Affiliate Network: | Impact Radius |
E-Win Racing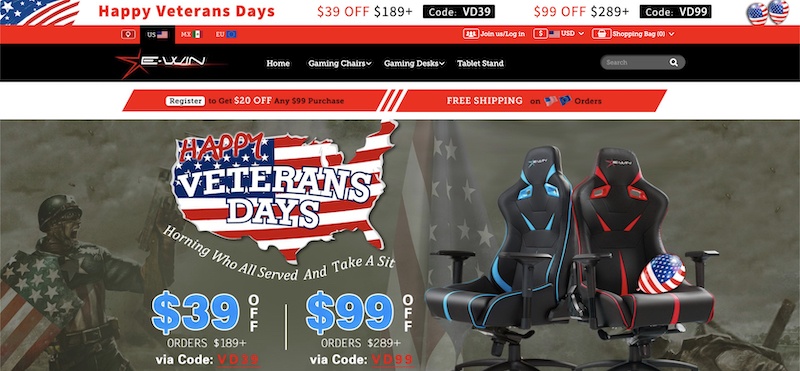 Ewin Racing is a premier provider of gaming chairs specifically designed for esports athletes.
With ergonomic engineering and superior craftsmanship, their chairs ensure that gamers can play at peak performance with maximum comfort. They offer a selection of models in various sizes and styles for different body types and preferences.
Each chair is packed with innovative features such as adjustable armrests, tilt mechanisms, and lumbar support cushions – all designed to provide exceptional comfort and freedom of movement during long gaming sessions.
Plus, Ewin Racing's stylish designs are sure to impress any avid gamer.
Why Promote E-Win Racing as an Affiliate?
| | |
| --- | --- |
| Affiliate Commission: | 10 to 20% |
| Cookie Length: | 40-days |
| Affiliate Network: | Share a Sale & Awin |
Green Man Gaming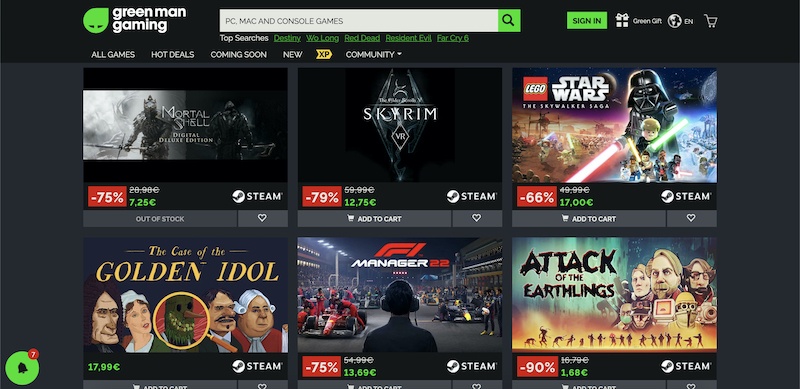 Green Man Gaming is a leading digital retailer of PC games from top developers around the world.
As one of the largest ecommerce platforms in the industry, they have over 8 million unique customers across 195 countries who have downloaded over 270 million games worldwide since 2010!
Green Man Gaming offers the best prices on thousands of titles across all major platforms – Steam, Origin, Uplay & Epic – as well as special bundles & discounts on pre-orders & new releases.
If you're looking to promote the latest must-have title or a rare gem, look no further than Green Man Gaming!
Why Promote Green Man Gaming as an Affiliate?
| | |
| --- | --- |
| Affiliate Commission: | 5% |
| Cookie Length: | 30-days |
| Product Selection: | 7000+ Games |
| Affiliate Network: | Impact Radius |
Astro Gaming

For the past decade and more, AstroGaming has been creating professional-grade video gaming equipment and bringing them directly to the pro gamers, leagues, and those who strive to be their best at esports.
They design and develop authentic equipment with superior capabilities and technologies, mainly specializing in wireless headphones, earbuds, gaming backpacks, apparel, and audio accessories.
AstroGaming has an affiliate program where affiliates have the opportunity to earn a 5% commission on all sales of audio systems, headsets, and accessories while representing a company that's on the bleeding edge of today's gaming audio.
Why Astro Gaming as an Affiliate?
UPDATE: This Astro Gaming affiliate program is currently unavailable! Please check if it's back online by clicking the button below.
| | |
| --- | --- |
| Affiliate Commission: | 5% |
| Cookie Length: | 180-days |
| Affiliate Network: | Avant Link |
---
What to Look for in a Video Game Affiliate Program?
When looking for a video game affiliate program to promote, there are several factors to consider to ensure that you are choosing the best program for your needs:
Commission rates:
Commission rates can vary widely among video game affiliate programs, so it's important to compare rates to ensure that you're getting a fair deal. Look for programs that offer competitive commission rates that align with your goals and expectations.
Product offerings:
Consider the types of video games and gaming products that the affiliate program offers. Look for programs that have a diverse range of products, such as console games, PC games, and gaming accessories. This will give you more opportunities to promote products that appeal to your audience.
Their reputation:
The reputation of the affiliate program and the products they offer is important. Do some research to ensure that the program is reputable and that the products are of high quality and will be appealing to your audience.
Marketing materials:
The quality and variety of marketing materials provided by the affiliate program can have a big impact on your success as an affiliate marketer. Look for programs that offer a variety of marketing materials, such as banners, product images, and promotional videos, that are well-designed and visually appealing.
Reliable tracking and reporting:
An acceptable video game affiliate program should provide you with detailed tracking and reporting to help you understand how your campaigns are performing. Ideally, look for programs that offer real-time tracking and reporting tools, so you can monitor your progress and make adjustments as needed.
Support:
Finally, consider the level of support offered by the affiliate program, especially if you're a beginner. Look for programs that offer responsive and helpful support, such as email or phone support, as well as resources such as training materials or webinars.
Does Affiliate Marketing Make Sense for a Video Game Content Website?
Yes, affiliate marketing can make a lot of sense for a video game content website.
In fact, it can be a great way to monetize your website and generate revenue while providing valuable content to your audience.
As a video game content creator, you likely already have a dedicated following of gamers who are interested in your content and engaged with your website so by partnering with some of the above-mentioned video game affiliate programs, you can promote products and services that are relevant to your audience and earn commissions for your efforts.
What's even better is affiliate marketing allows you to monetize your website without requiring you to create your own products or services. Your job is just to promote the right offers to the right audience, and cash the commissions.
What are the Pros & Cons of the Video Game Niche for Affiliate Marketers?
The video game niche can be a lucrative and rewarding area for affiliate marketers, but like any niche, it has its own unique set of pros and cons.
Here are some of the key advantages and disadvantages of the video game niche for affiliate marketers:
The Pros:
Large audience: The video game industry has a huge and growing audience, with millions of gamers around the world. This means there is a lot of potentials for affiliate marketers to reach a wide audience with their promotions.
High demand: Video games are a popular and in-demand product, which can make it easier to generate sales and commissions as an affiliate marketer.
Diverse product offerings: There is a wide range of video game products and services that can be promoted as an affiliate marketer, including console games, PC games, gaming accessories, and more. This provides a lot of flexibility and variety for affiliate marketers to choose from.
Engaged audience: Gamers tend to be passionate and engaged with the products they use, which can lead to high conversion rates and a loyal audience.
The Cons:
Competitive market: The video game industry is highly competitive, with many affiliate marketers vying for the same audience and promotions. This can make it challenging to stand out and generate sales.
Rapidly changing industry: The video game industry is constantly evolving, with new products and technologies emerging all the time. Affiliate marketers need to stay up-to-date with the latest trends and developments in order to remain relevant and competitive.
Seasonal trends: Some video game products are more popular during certain times of the year, such as during the holiday season. This can create fluctuations in sales and commissions, which can be difficult to predict and manage.
Niche-specific audience: While the video game industry has a large and diverse audience, it is still a niche market. This means that affiliate marketers may need to be more targeted and specific in their promotions in order to reach the right audience.
5 Other Ways You Can Monetize Your Video Game Content
While affiliate marketing usually works great for video game bloggers and content creators, the best way to monetize your website will depend on your audience and the resources you have available.
If affiliate marketing doesn't fit your strategy, consider experimenting with different monetization methods to find the ones that work best for you, such as:
Advertising: One of the most common ways to monetize a website is through advertising. You can sell ad space on your website to companies that want to reach your audience. This can be done either by directly contacting companies that are interested in advertising on your website or platforms such as:
Google AdSense (not recommended)
Ezoic
Mediavine
AdThrive
Sponsorships: You can also monetize your website by seeking out sponsorships from companies that are interested in reaching your audience. This can involve creating sponsored content, hosting sponsored events, or featuring sponsored products on your website.
Premium content: Another option is to create premium content that your audience can access for a fee. This could include things like exclusive articles, videos, or guides that are not available to non-subscribers. You can sell premium content on sites such as Patreon or perhaps even Gumroad.
Donations: If your audience is passionate about your content, they may be willing to support your website through donations. You can set up a donation system through platforms such as BuyMeaCoffee, PayPal or if you're up for it… cryptocurrencies.
E-commerce: Finally, you can monetize your website by selling products related to video games, such as gaming merchandise or collectibles. This requires more investment and effort than some of the other options but can be one of the most lucrative way to monetize your website over the long term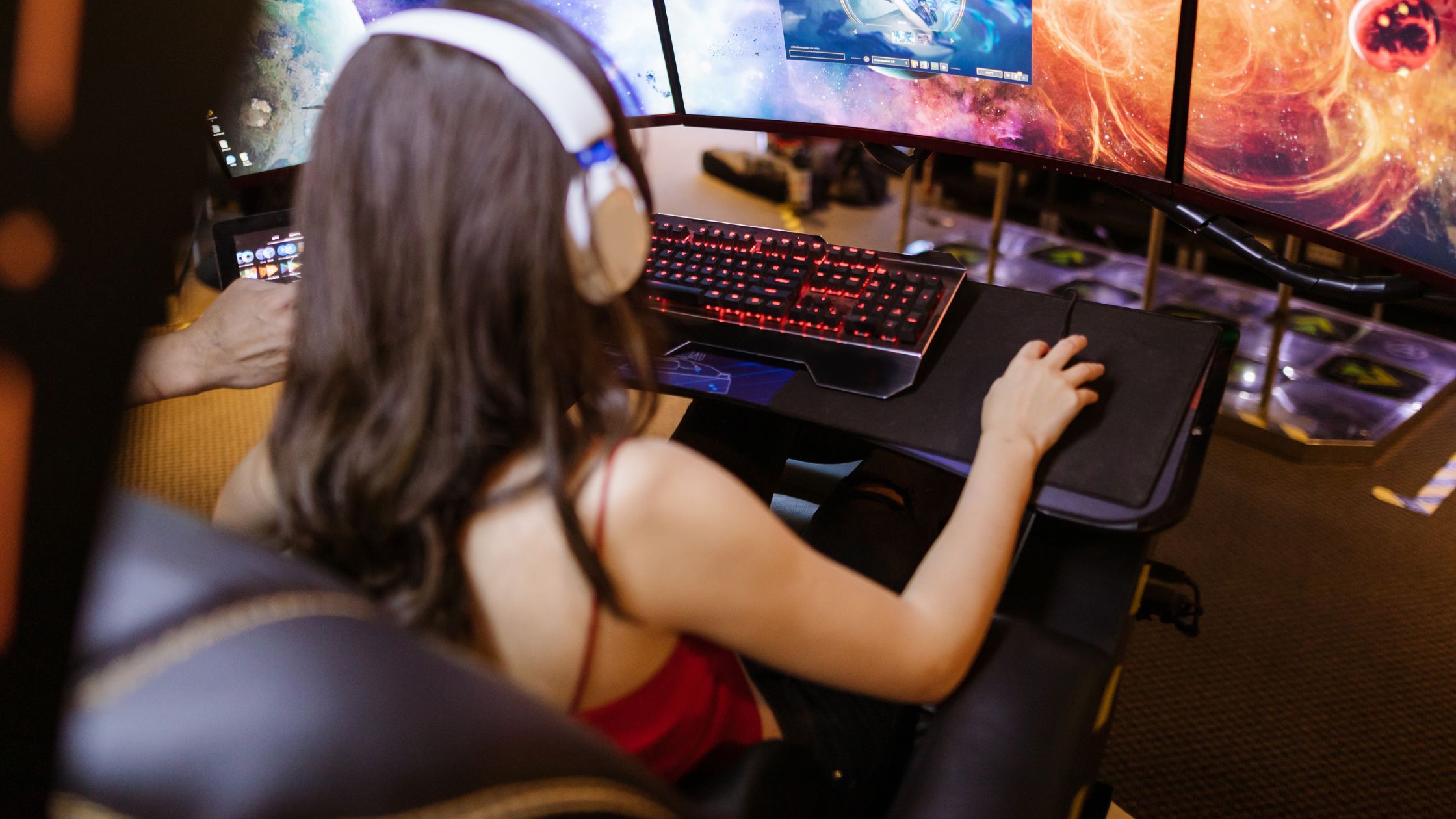 Additional Guides, Tools & Resources for Video Game Affiliates