Even though I'm not the biggest fan of gaming and video games, I am a big fan of high commissions.
Today, I am bringing you my list of the 10 best video game affiliate programs that you can join right now, and start making money with.
As you'll see from the following guide, the gaming/videogame niche is booming with huge leaps in technology and a growing fanbase which makes it a multi-billion dollar industry.
While I already have a list of gaming affiliate programs here, this guide will be more catered to specific video games and gaming accessories which all provide a very-generous commission.
Let's get started…
✋ Are You New To Affiliate Marketing?
Down below I have a free training course for you which will show you how to create, build and run a successful affiliate marketing business in any niche you'd like.
There's more information about this down below but you can sign up right away to get started with your training.
>> CLICK HERE to get started (or continue reading to claim my $97 bonus!)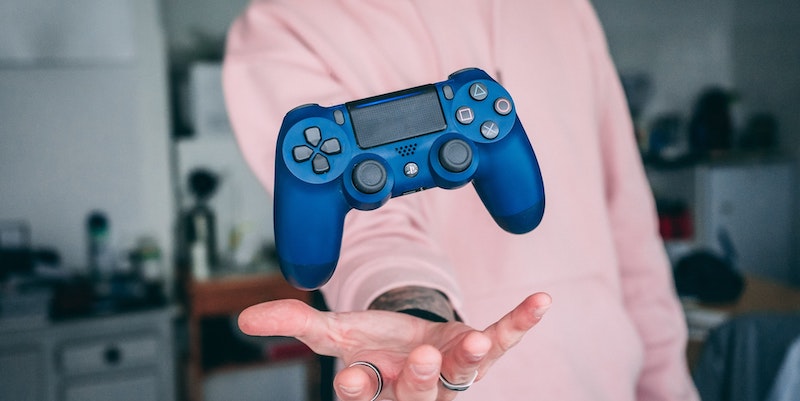 NB:
Want to see how I make money with affiliate marketing? My new book reveals my entire process, including my 4-step approach to building affiliate websites.
CLICK HERE to download my book for free
.
Razer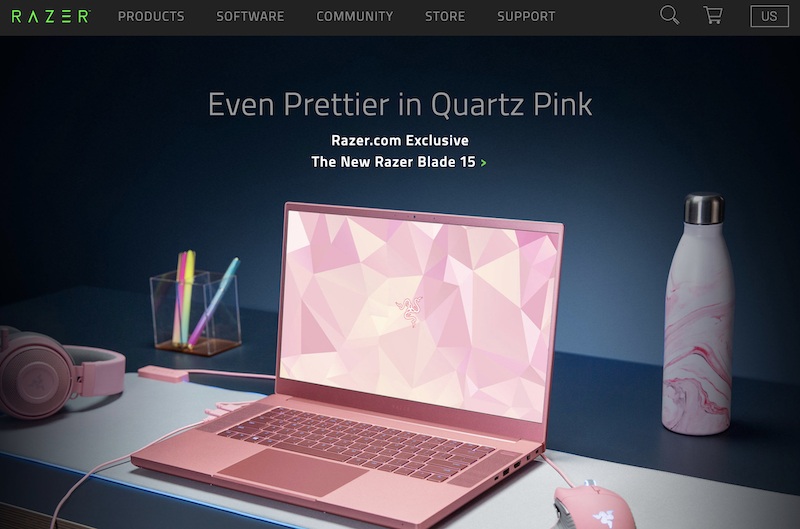 Razer™ is one of the world's leading lifestyle brand for gamers. Founded in 2005, the triple-headed snake trademark of Razer is one of the most recognized logos in the global gaming and esports communities.
With a fan base that spans every continent, the company has designed and built the world's largest gaming-focused ecosystem of hardware, software, and services.
Their award-winning hardware ranges from high-performance gaming peripherals to their famous gaming laptops, lighting technology systems, and game optimizers and launchers.
Razer has one of the more popular affiliate programs in the gaming world as it's a consumer brand that offers products for both casual and hardcore gamers.
Affiliates can make up to 20% commissions per sale by placing banner ads or links on their websites and refer visitors to RazerStore. 
Additionally, they are constantly running promotions, deals, and incentives for their top-performing affiliates.
Commission: 20%
Cookie: 30 days
Astro Gaming

For the past eleven years, AstroGaming has been creating professional-grade video gaming equipment and bringing them directly to the pro gamers, leagues, and those who strive to be their best at esports.
They design and develop authentic equipment with superior capabilities and technologies, mainly specializing in wireless headphones, earbuds, gaming backpacks, apparel, and audio accessories.
AstroGaming has an affiliate program, where affiliates have the opportunity to earn a 5% commission on all sales of audio systems, headsets, and accessories while representing a company that's on the bleeding edge of today's gaming audio.
If you have a website, blog, or social media platforms where you can promote their products, AstroGaming will provide you with dedicated affiliate management to help you get started as well as regularly updated creative tools to help you boost your sales and earn more money.
Commission: 5%
Cookie: 180 days
Chairs4Gaming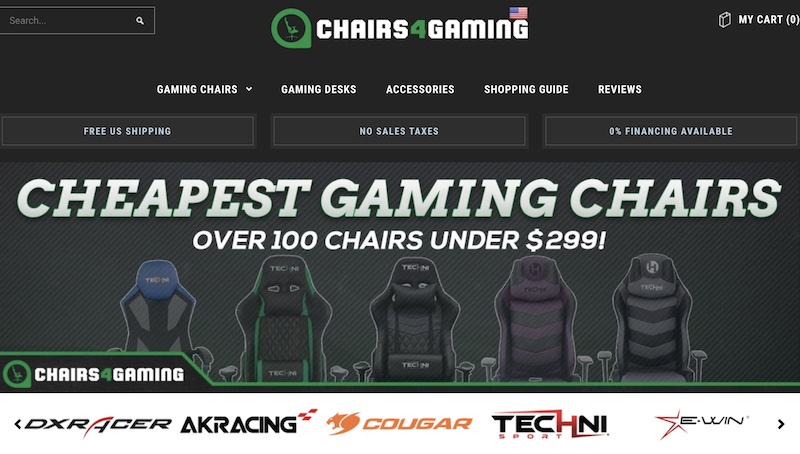 Unlike other gaming chair companies, Chairs4Gaming is a retailer that sells brand label gaming chairs. Officially launched in 2014, they strive to offer the best prices available while selling only top quality gaming chairs.
They ship their products free of charge to Canada and the US directly from their warehouses where they operate directly with the manufacturers.
If you have an online platform where you can promote their high-quality chairs, you can sign up to become affiliated with Chairs4Gaming and offer many different chairs to fit the needs of your audience.
In return, affiliates receive a 10% commission on all sales by using their unique affiliate link that you can put on your website/blog and share with your followers.
As an affiliate, you will also be given access to their affiliate dashboard that shows your statistics on sales and visitors in real-time. All affiliates start at their "New Affiliate" rank. Ranking and bonuses are based on your performance. Click here to read more.
Gaming chairs are getting more and more popular, and this program can help you provide a good option to your visitors while creating a new income source for you.
Commission: 10%
Cookie: 21 days
Modded Zone

ModdedZone is the largest gaming controller modification company that offers hundreds of different designs.
The company is run by a group of creative like-minded people with a deep knowledge of the industry and a strong desire to be the first in producing the best for their customers.
They make modded and custom controllers for XBOX, PS3, and PS4. Their products are made in the US by using the latest controller board technology that will enhance your gaming experience.
Their average order is $150 and they also offer free shipping on their products. ModdedZone uses ShareASale to manage the affiliate program.
Here, affiliates have access to marketing materials including text links and banners along with tracking and reporting tools to monitor sales and commissions.
Commission: 5%
Cookie: 90 days
Origin PC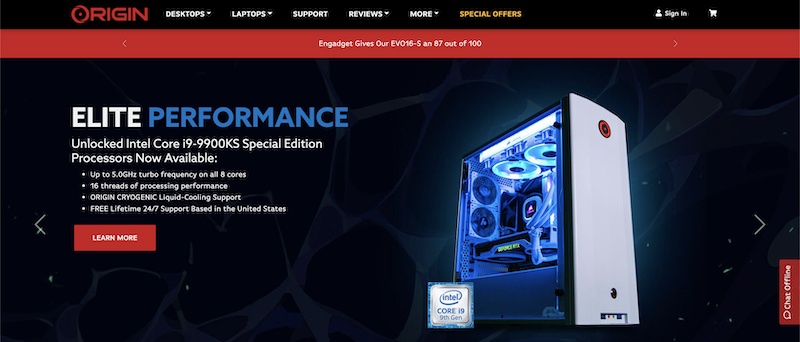 OriginPC is a company that builds award-winning customized PCs for gamers, enthusiasts, and professionals. They offer custom cooling, unique system designs, and internal components made by using superior parts paired with award-winning integration.
Their mission is to create the best-customized PC for every individual's specific wants and needs. Whether you want the most realistic and immersive gaming experience or an ultra-fast workstation performance, every OriginPC is up to the task.
The company was founded back in 2009 but it was recently acquired by CORSAIR. They combined their expertise in PC building and expansive hardware and allowed for OriginPC to grow even more.
OriginPC has an affiliate program that invites passionate gamers, Twitch streamers or YouTube personalities to join and promote their company in order to earn commissions.
Affiliates are