Welcome to yet another "affiliate program review".
My list of reviews is growing so if you ever need to research some affiliate programs, you can see all my previous ones here.
Today, I am sharing my Adidas affiliate program review as there was a lot of interest in another review I published of their competitor, the Nike affiliate program.
If you're in the sports niche, and you want to make money with it, take a look at the below guide I've put together for you, but first;
Here's the TLDR version of this review:
Can You Make Money With The Adidas Affiliate Program?
💲💲
Affiliate Commissions

Cookie Lenght

Brand Name

Niche Potential
Adidas Affiliate Program TLDR Summary
7 to 10% commission rates
30-day referral window (affiliate cookie)
Get paid for the first 3 purchases of a customer
A great affiliate program for sports/fitness bloggers
What is the Adidas Affiliate Program?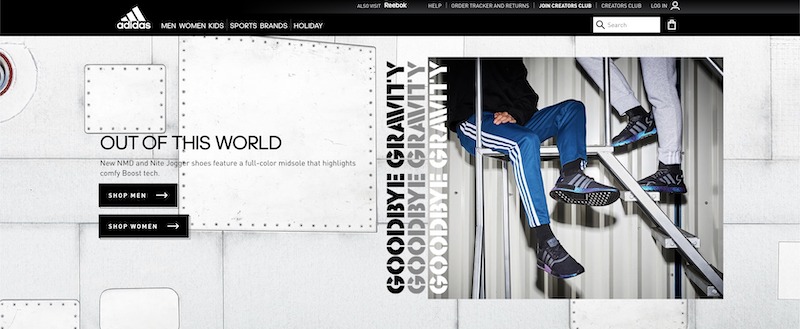 NB:
Want to see how I make money with affiliate marketing? My new book reveals my entire process, including my 4-step approach to building affiliate websites.
CLICK HERE to download my book for free
.
Adidas is one of the best-known brand names in sporting apparel and with good reason. Adidas is the biggest sportswear manufacturer in Europe and second-largest globally, after Nike.
Adidas bought Reebok in August 2005 and also owns TaylorMade Golf company (including Ashworth), 8.33% of the Bayern Munich Football Club and Runtastic (running and training apps).
Adidas believes in their power to change lives through sport. They have been designing and manufacturing athletic footwear and sporty fashion and accessories since 1949. Their headquarters are in Germany.
The affiliate program is run by Impact Radius and you can join directly through Impact Radius or you can join the Program via Acceleration Partners or Viglink (recently bought over by Sovrn//Commerce).
If you join via Acceleration Partners, you still work through Impact Radius, however, you have access to additional bonuses and incentives that they offer their affiliates (as discussed in the commission section below).
Viglink works completely differently. It is an in-text affiliate/advertising network which gives you access to over 30,000 merchants. 
Viglink uses a software called Convert, which works in the background of your website (or app or social media platform) to automatically transform ordinary product links into monetized links.
Every time you mention a commercial product in a post, Viglink automatically converts the product into the highest paying affiliate link for that product and you can earn a commission. This way you can monetize your site without having to join multiple affiliate programs.
What Can Your Promote As An Affiliate?
It appears that you can promote most of the products available on the Adidas website – we were not able to verify which products are eligible and which are exempt. 
The Adidas website is neatly organized into Men, Women, Kids, Sports, Brands, and Outlets.
In the Men and Women sections, you can choose from categories Shoes, Clothing, Accessories, and Sports.
The Kids section is split up by age, Youth (age 7-14), Toddler (age 2-6), Baby (0-2). 
The Sports section is split up into Football, Running, Training, Rugby and Specialist Sports (Tennis, Hockey, Cricket and Outdoor).
What Commission Do You Get with the Adidas Affiliate Program? 
Commission varies from program to program.
Impact Radius Commission Structure:
The commission payout through Impact Radius is 7% of Net Sales Amount on commissionable items and 0% on non-commissionable items.
There's a 30-day referral window ("Referrals are only considered for credit if they occur within 30 days of the action")
There's a recurring payout structure that pays you for the next 3 purchases from the same customer at Adidas. ("For return consumers, payouts apply to 3 recurrences").
Acceleration Partners Commission Structure:
Up to 10% commission via Acceleration Partners.  
It appears that if you join via Acceleration Partners, you