The dream for most affiliate marketers is to be able to make money "on-demand" all the while traveling the world and making fresh moolah every day.
That is the opportunity that's in front of you here with the AirBnb affiliate program.
In this guide/review I will be sharing with you all you need to know about:
The AirBnb affiliate program – and;
The Airbnb referral program.
Before we get into the nitty-gritty details, let's first take a quick look with our TLDR summary:
Can You Make Money With AirBnb As An Affiliate?
💲💲
Brand Trust

Affiliate Commissions

Available For Beginners

Audience Size
AirBnb Referral Program Summary
A huge brand with international reach ✔️
Earn AirBnb credits through the referral program ✔️
Earn affiliate commissions with the affiliate program ✔️
The affiliate program only open to websites with over 1M in traffic ✖️
What Is The Airbnb Affiliate Program?


Airbnb had an affiliate program running which they shut down in December 2015.
Their new affiliate program was launched in 2017.
Through Airbnb's new Affiliate Program you can earn commission by helping grow the Airbnb membership base of hosts and guests.
Airbnb has two separate Programs, the Referral Program,  and the Affiliate Program which is split up into the Guest Affiliate Program and the Host Affiliate Program.
Their Referral program is easy to join and open to all.  
In their two Affiliate programs, Airbnb is looking to partner with big companies who have website traffic of over 1 million visitors a month.
Airbnb Referral Program
In this program, anyone who enjoys using Airbnb (either guests or hosts) can earn Travel Credits by referring friends to Airbnb to become new members of Airbnb (either guests or hosts).
You cannot earn cash through this program so it only works for you if you use Airbnb as a guest and can use up your credits.
It's a great way to pay for your stays and experiences.   
Refer enough friends and your accommodation and adventures through Airbnb are free.
Once you've signed up to the Program, Airbnb gives you a referral invitation you can send out via email, or share on any of your social media platforms. 
Each referral invitation may include offers for 3 types of qualifying reservations (depending on availability in each country).
A home reservation

An experience reservation, and/or

A hosting reservation
The Airbnb Affiliate Program


The Affiliate Program is an elite program run on the Impact System. 
There is very little information available online regarding the affiliate program because it is only offered to an elite few websites with over a million visitors a month.  One review mentioned Groupon as an example.
 Here's all the information we could uncover.
The Airbnb Guest Affiliate Program
If you manage to qualify as an affiliate, you will get access to feature any Airbnb listing on your website. 
As a qualified affiliate, you'll get access to all Airbnb listings and can feature any listing on your own website. 
If any of your audience books anything via your affiliate link, you'll earn a commission.
The Airbnb Host Affiliate Program
If you qualify, you can help your audience earn extra income as Airbnb hosts.
The Airbnb website states that when a host signs up, you earn a commission when a new host signs up.
In this case, your audience would be homeowners looking to offer short-term holiday rentals of their holiday home or home or a room or two in their home in order to maximise the income they can earn from investing in their own property.
What Can Your Promote As An Affiliate?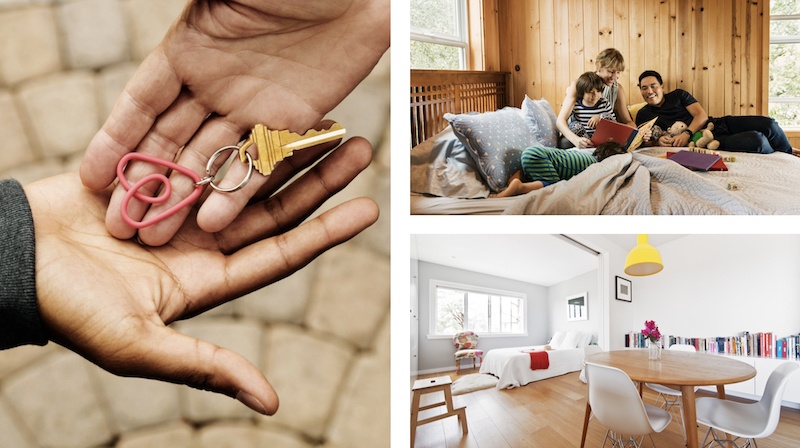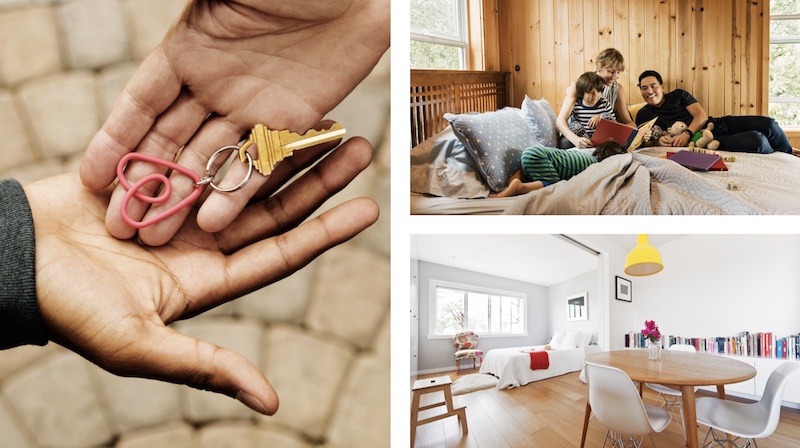 Home Stays
Promote the option of travel accommodation in personal homes rather than booking hotels or resorts.
100,000 bookings are made per day via Airbnb in 60,000 cities in 191 countries all over the world. 
Travellers can choose to book rooms in over 4 million homes.
Experiences
Promote Airbnb's unique experiences in various locations around the world.
These are unique activities, excursions, tours and adventures hosted by members of the local community.
Hosting Opportunities with Airbnb
Promote the Airbnb business opportunity to people who would like to make money from their residential property as an Airbnb host.
What Commission Do You Get With The Airbnb Affiliate Program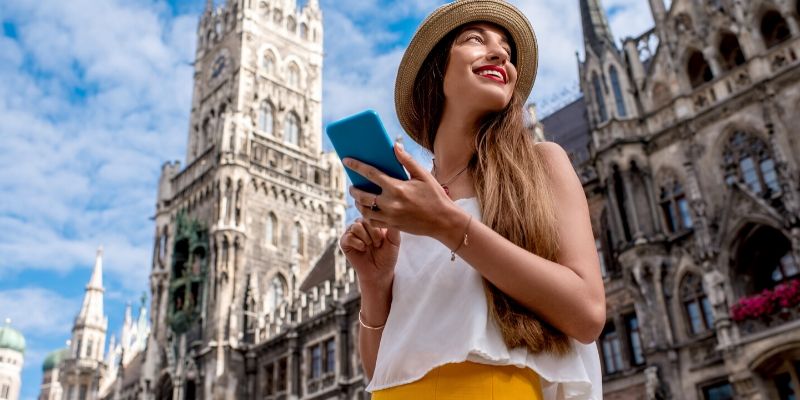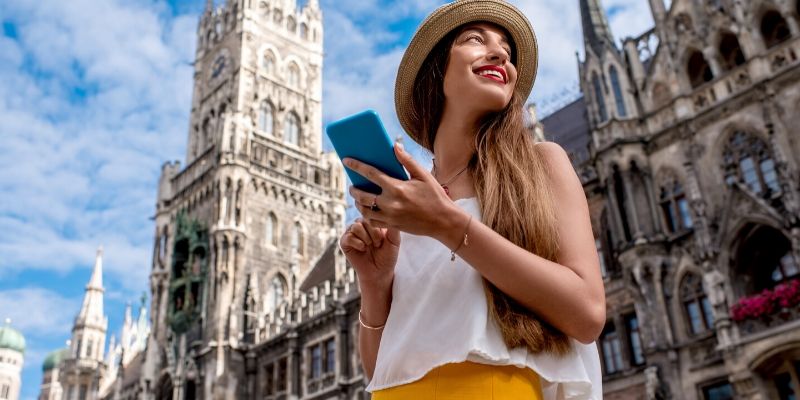 Airbnb Referral Program Commission
*Please note, we had difficulty verifying exact numbers as they are country-dependant. Not all countries offer all options.  The commission is based on the currency of the country website where you sign up. 
Here's an example to illustrate potential commission earnings in the Referral Program.
Send out an invitation offering $55 or more Travel Credit to your friends and family. 
If your referral uses their invitation to book and complete a home stay, they can get $30 off and you can earn $15.
If your referral uses their invitation to book and attend an experience, they can get $15 off and you can earn $10.
If your referral uses their invitation to create a listing as an Airbnb host and complete their first booking, you could earn $75.
If your friend books a home stay and experience and they become a host, you can earn all 3 types of referral income which brings your potential earnings up to $100 in Travel Credits per referral.
You can earn a maximum of $5000 in travel credits for home or hosting reservations. and a maximum of $2000 for experiences through the referral program.
Airbnb Affiliate Program
We could not find this information anywhere on the net because the reviews we found were not written by Airbnb Affiliates and Airbnb do not give out this information on their website to the general public. 
It appears that only those who are approved on their Program are privy to this information.
Can You Make Money With This Affiliate Program?
Yes, as long as you are serving Airbnb's target audience, either people who love to travel and are happy to stay in someone's home rather than a luxury hotel or resort.  Or people who own property and would like to make money from short-term or holiday rentals.
You can only make money with the Affiliate Program and details are only available to those who have been approved on their program.
In the Referral Program, you earn Travel Credits to use for your own home stays and experiences through Airbnb. 
Who Is This Affiliate Program Best For?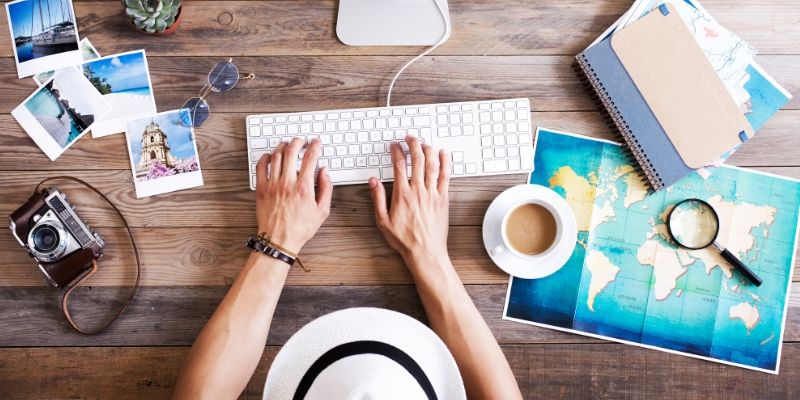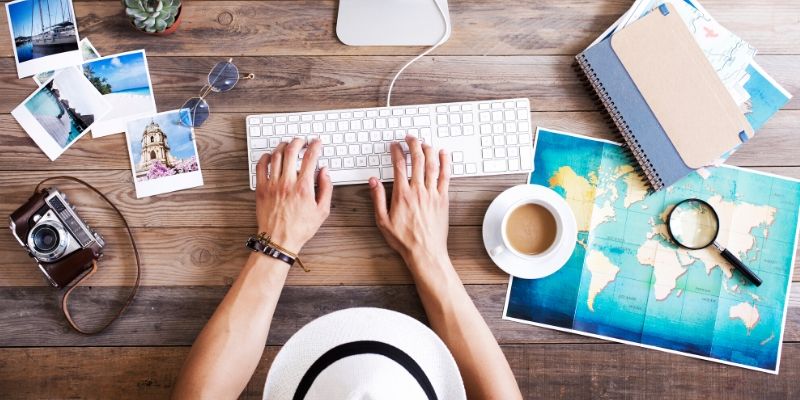 Referral Program
Anyone who knows anyone who loves to travel or anyone who serves an audience of travelers.
Anyone who knows anyone who owns a home and wants to make money through short-term rentals of their home or some of the space in their home.
Affiliate Program
Here are the requirements you need to meet to be eligible for the Affiliate programs at Airbnb.
Traffic of over 1 million or more monthly visitors to your website or openings on your app

Share Airbnb's passion for helping people connect and belong

The content on your website should dynamic, inspirational posts about travel and hospitality

Be eager to leverage all media channels (especially online channels, ie. blogs and social media)

Your website should have an attractive, modern design and user experience

Have an audience who either intend to book accommodation (travelers) or rent out space in their home (homeowners who want to earn from their property investment).
How To Join Airbnb As An Affiliate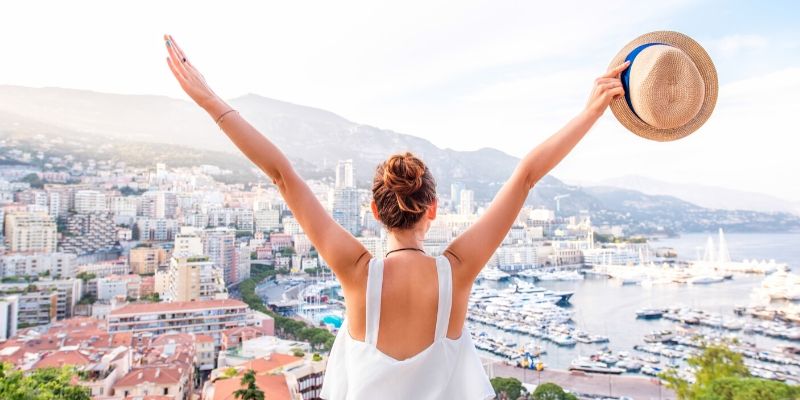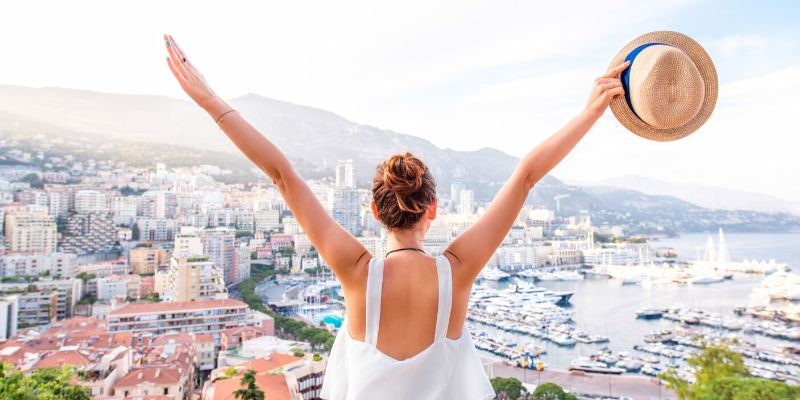 Step 01:
Sign up here for the referral program: https://www.airbnb.com/invite
Connect your Facebook, Gmail or provide your email address to sign up for an account at Airbnb.
or, if you're eligible,
Apply here for the Affiliate Program.
Step 02:
Connect your Facebook, Gmail or provide your email address to sign up for an account at Airbnb.
Step 03:
Accept the Airbnb Community Commitment and Airbnb terms of Service.
By clicking the big pink Accept button you also accept:
Airbnb's Terms of Service

,

Payments Terms of Service

,

Privacy Policy –

and

Nondiscrimination Policy

.
Want To Learn How To Make Money With Affiliate Marketing?
WANT TO KNOW HOW I MAKE MONEY WITH
AFFILIATE MARKETING?
(YOU ALSO GET A 10-DAY COURSE FOR FREE WHEN YOU SIGN UP)
After signing up, you will be redirected to the course page where you need to sign up again - no credit card required, just an email will do.
Thank you very much for reading.
I hope my little review and explanation of both the Airbnb affiliate program and referral program has been informative for you.
I have a few other "travel-related" guide you can see here:
If you're wondering how you can make money in the travel niche, check out those articles first, but since you made it this far;
My suggestion would be to sign up for this free 10-day affiliate marketing training course.
It will give you absolutely everything you need to make money online.
I'll leave you to it.
NB:
Want to see how I make money online?
Here's my latest guide
showing you everything I do to earn money with simple, easy-to-build websites.