Are you a baking blogger looking for new affiliate programs to try?
The good news is, there are plenty of baking-related affiliate programs out there that can help you earn some mouth-watering commissions.
In this article, I'll be sharing with you ten of the best baking affiliate programs so if you're looking for high commission rates with generous payouts, or a program that's specifically tailored to bakers, be sure to keep reading…
The 10 Cake Baking Affiliate Programs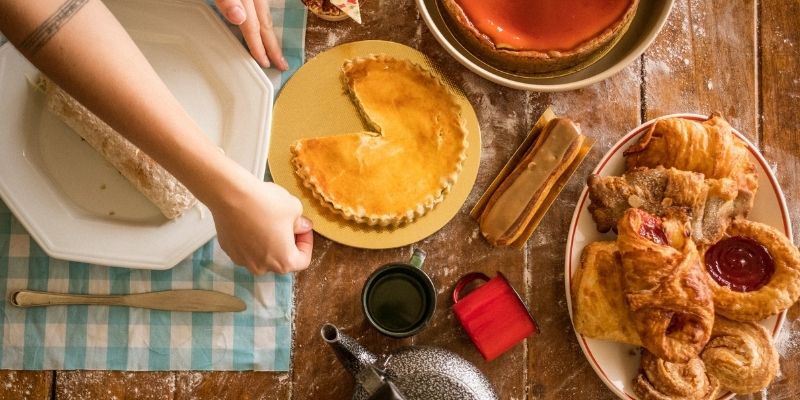 ---
---
Cake Stackers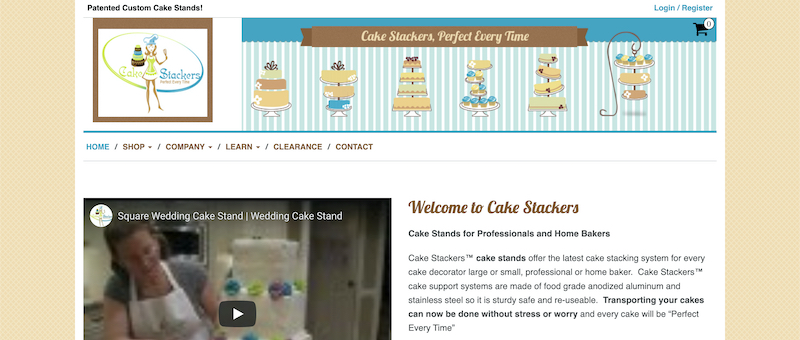 The Cake Stackers affiliate program is a super easy and lucrative program. Affiliates advertise products by the company and get paid.
Benefits include a generous commission on all products, a wide variety of banners and text links to choose from, and state-of-the-art tracking software to help affiliates keep track of sales and visits to their sites.
Payments are made via PayPal or Check once your commission level reaches $25 or higher.
One must have an active and family-friendly website or blog related to baking or the food industry to join. Other than that, the registration process is hassle-free, and members can begin to earn commissions as soon as they are approved.
Commission rate: 10%
Affiliate cookie: 120 days.
Cake Flix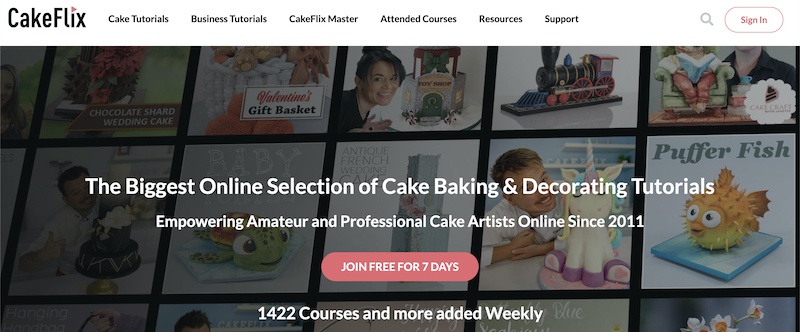 Cake Flix is a thriving online resource that teaches cake decorating. Registration is easy and completely free, with applications typically taking less than 72 hours to get approved.
The best part about joining the Cake Flix affiliate program is that there isn't a cap on how much you can make. You will continue to earn commissions on all sales made through your links.
Affiliates get access to banners, promotion ideas; they can even collaborate with the company on a particular blog post at request.
Dedicated support staff is always available to provide customer care in case of any difficulties. Cake Flix is an award-winning establishment, making them a beneficial partner if you choose to join their affiliate program.
Commission rate: 30 – 50%
Affiliate cookie: 30 days.
Gourmet Food World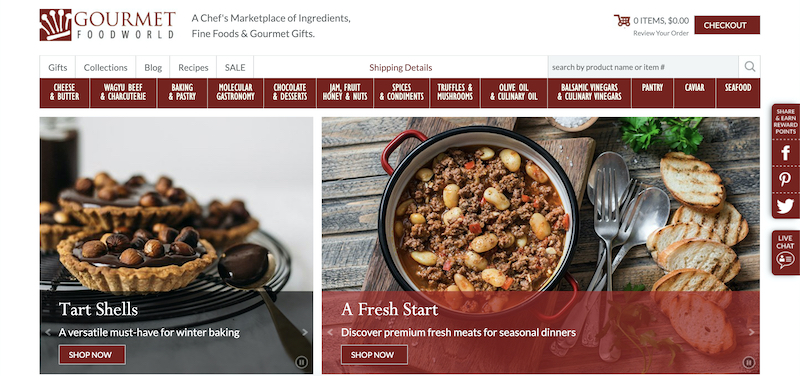 Gourmet Food World is a division of Gourmet Food Store, specializing in ingredients for bakers and international food lovers. Members of its affiliate program get access to text links, individual product links, images, and banners that they can use to promote products.
Why should you join the Gourmet Food World affiliate program? I'll tell you why; it's easy and free to register, the company does most of the heavy lifting, including shipping and customer service, and you get a custom discount code to offer first-time customers.
Commission payments are made monthly through PayPal.
Commission rate: 10%
Affiliate cookie: 60 days.
Bosch Mixers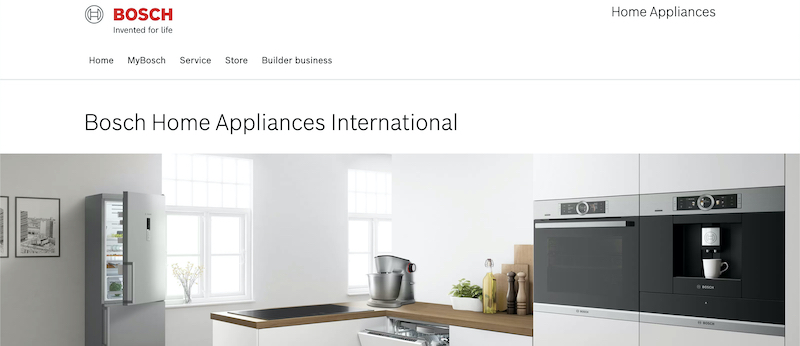 Bosch Mixers affiliate program is available at ShareASale under L'Chief. The program offers affiliates one on one support in case of any difficulties, exclusive offers and coupons, and discounts so that they can test products before recommending them.
Bosch Mixers has been making kitchen appliances since 1952, which can be used for baking and cooking.
Their tools are multifaceted thanks to the many attachments that come with them.
Affiliates get access to a Dropbox folder to access all the media they might like to use. This includes product images, banners, and text links. Bosch Mixers also provides resources such as videos and recipes.
Commission rate: 8%
Affiliate cookie: 30 days.
Yeners Way

Yeners Way offers online cake decorating tutorials and also provides an affiliate program. Members of the program get access to a library of creatives, including banners, to market products.
They can find these tools under the Creatives tab once you form an account. Affiliates also get access to tracking services where they can monitor their commissions.
One must have a PayPal account to register; to enable commission payments. Once you join the affiliate program, you get a unique link you can share on your website and social media.
Commission rate: 30%
Affiliate cookie: 60 days.
The Prepared Pantry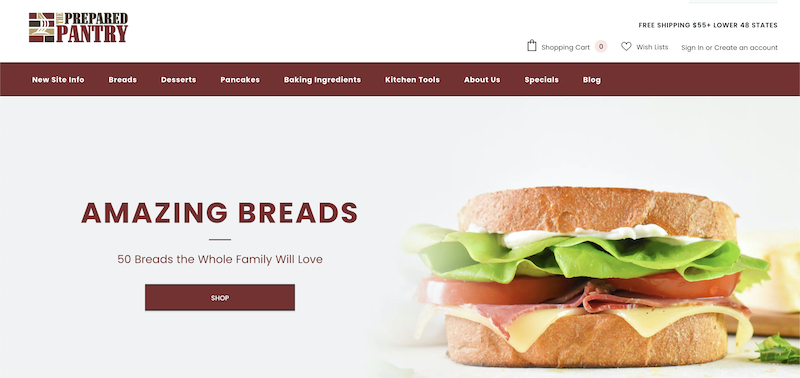 The Prepared Pantry affiliate program is an excellent choice for baking and cake decorating enthusiasts.
The Prepared Pantry supplies baking tools and ingredients and resources such as free ebooks, magazines, and a blog where you can get ideas on new projects.
Affiliates promote quality kitchen tools from reputable brands such as Freiling and Chicago Metallic and baking products such as decorating sugars and food coloring gels.
The average order stands at $67, and affiliates enjoy customer support from a dedicated affiliate manager.
Commission rate: 5- 20%
Affiliate cookie: 90 days.
Stonewall Kitchen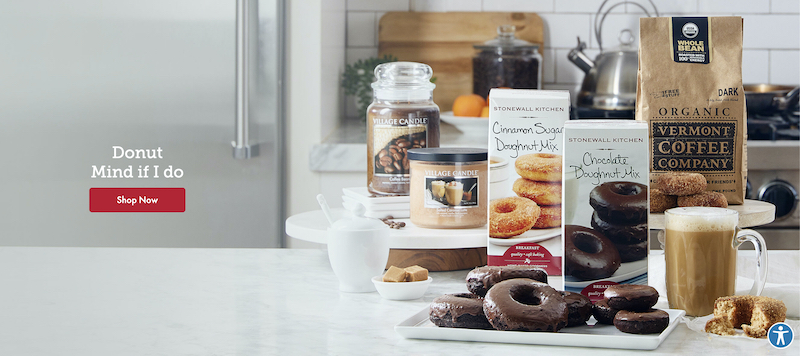 Stonewall Kitchen first started out making jams but quickly expanded to include a cooking school and a successful cooking business. Their product catalog includes kitchen appliances, baking supplies, and even recipes.
What are the perks of joining the affiliate program? Free shipping throughout the year, generous commissions with added incentives such as discounts and regular promotions, and easy copy HTML links that you can use on your site.
The affiliate program is available on Rakuten, formerly known as LinkShare. Once you join, you'll be able to track your commissions and receive reports.
Commission rate: 8%
Affiliate cookie: 15 days.
Cuisinart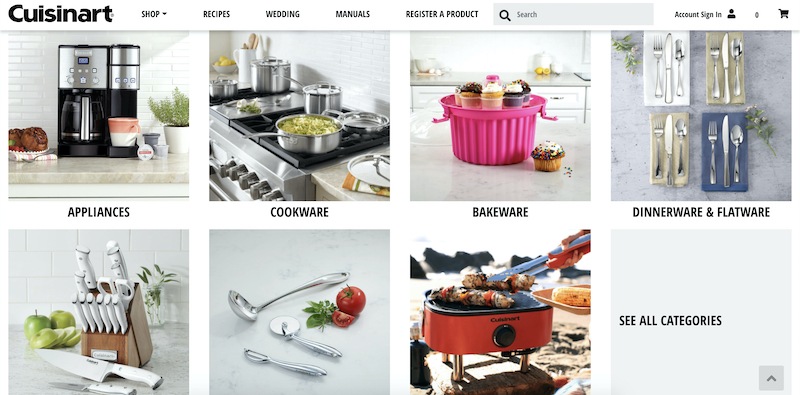 Cuisinart affiliate program is available on CJ Affiliates network and is incredibly easy to join. Affiliates get to promote a variety of cooking and baking equipment, including decorating tools and baking sets.
Their products are energy efficient and made from 70% recyclable materials. This is an excellent draw for environment-conscious consumers. The program is a perfect fit for baking and cooking enthusiasts.
For any questions and concerns, affiliates can use the company hotline available on all business days from Monday to Friday.
Commission rate: 10%
Affiliate cookie: 45 days.
Shineuri Kitchen

Shineuri Kitchen affiliate program offers exciting perks such as free delivery, a one year guarantee on all goods, and a 30-day free trial. Affiliate partners get access to exciting new content and desirable conversation rates, with high earning members getting their unique vanity code.
This gives them an edge over their competitors and increases sales. The program is free to join and straightforward. Shineuri Kitchen specializes in cookware and baking appliances and has a 4.5/5 customer review rating.
Kitchen Universe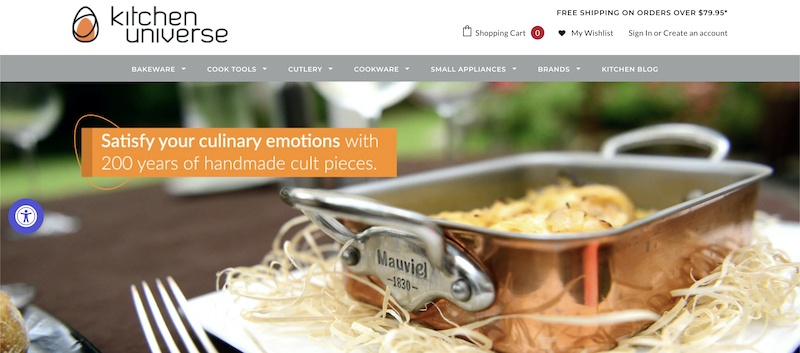 Kitchen Universe specializes in kitchen utensils, appliances, bakeware, and cutlery. Its leading brands include Krups, Cuisinart, Jura, and Saeco. Affiliates get the chance to work with reputable brands and earn considerable profits while doing so.
The affiliate program is available on ShareASale and is entirely free to join. Members are equipped with banners and text links, and commissions are paid out every month.
Commission rate: 7%
Affiliate cookie: 365 days.
---
How to Start a Money-Making Baking Blog
If you're serious about making money with your baking blog, there are a few things you need to do.
SN: The following assumes you already have a baking blog set up. If not, you can see the how to start a baking blog video above as well as look for some baking domain ideas here.
First, you need to choose a profitable niche
What I mean by this is that you need to focus on baking recipes that are in high demand. Some popular baking niches include recipes for cupcakes, cookies, cakes, pies, etc…
Once you've chosen your niche, it's time to…
Start creating content
When it comes to creating content for your blog, quality is key. No one wants to read a poorly written blog post.
Make sure your posts are well researched, accurate, and informative. If you're not a great writer, hire someone to write your posts for you.
Once you have a few blog posts up…
Start promoting your blog
There are many ways to promote your blog, but some of the most effective methods include social media marketing and email marketing.
Another important thing to keep in mind when starting a baking blog is…
Start monetization
There are many ways to make money with a baking blog, including:
– affiliate marketing: The above-mentioned baking affiliate programs are a great place to start looking for products to promote.
– advertising: You can sell ad space on your blog or use an ad network such as Mediavine or Ezoic.
– sponsorships: You can reach out to companies who sell baking products and ask if they would be interested in sponsoring your blog.
– ebooks: You can create ebooks on popular baking topics and sell them on your blog. You can use Gumroad for that.
– baking courses: You can create online courses teaching people how to bake like a pro. You can see how to create an online course here.
---
That was just a quick/brief overview of how you can start (& monetize) a making blog.
If you want a more in-depth guide, I suggest you take a look at my guide where I explain how I build simple affiliate websites that make money.