Finding a great blog name (with an available domain name) is getting harder by the hour.
Domains are "digital real estate" and they are being bought up as the demand for high-quality domains keeps on increasing.
If you're looking to start a baking blog, I'm sure you've come across this problem already…
All the good (domain) names seem to be already taken!
But fret not, below I have curated 60+ baking blog name ideas (with available domains) that you can purchase right now.
At the time of writing, all domains you see below are currently available to purchase – however, the more people that read this guide, the more unavailable they become.
The is why I would strongly recommend you find one you like and secure your blog name (i.e domain name) today.
NB: You can use BlueHost as it's by far the cheapest registrar to use. They will also give you a free domain name with a basic hosting plan (starting from $2.95 p/month).
To make things easier for you, I've split up the baking blog name ideas I've curated into 5 categories:
Personalized domains (with your name in the URL)
Two-word domains
Three-word domains
Four-or-more word domains
A few "premium domains" which you can buy  – and;
I'll even share my personal favorites down below (and why I would choose them if I were to start a baking blog)
Are you ready to start baking and blogging?
Further down you will also find a few precious tidbits on;
how to get started with your baking blog – and;
how to make money with it.
Getting a great domain name is the first step, and this post should help you achieve just that (and much more).
Let's get started…
---
---
5 Your Name + Baking Domains
BakingWithName.com
NameDoesBaking.com
NamesBakery.com
YourFullName.com
BakingByName.com
15 Two-Word Baking Domain Names
BakingForever.com
BakingScientist.com
BakingCharms.com
BakingTools.org
BakingPuppy.com
BakingCocoa.com
HashtagBaking.com
BakingBabe.com
Baking-Science.com
BakingPlanks.com
BakingVille.com
BakingTablespoons.com
BakingTutor.com
SistersBaking.com
25 Three-Word Baking Domain Names
BakingInCouture.com
BakingAndThinking.com
SweetSwallowsBaking.com
KidzBakingKlub.com
BakingFriendsForever.com
BakingMemoriesLast.com
BakingForDummies.com
BakingWithDaddy.com
TheBakingSutra.com
UndercoverBakingAgency.com
BakingButterHappiness.com
ABakingLife.com
BringBakingHome.com
LittleApronBaking.com
BakingCakeDecorating.com
BakingABlog.com
LittleBayBaking.com
GlutenfreeBakingTips.com
NuttsForBaking.com
BakingForBooks.com
BakingMusicTeacher.com
DoughGirlBaking.com
BakingVideoRecipes.com
CountryGirlBaking.com
BakingCupRecipes.com
13 Four & More Word Baking Domains
BakingWithoutABox.com
MommyInTheBaking.com
iWouldRatherBeBaking.com
MustHaveBakingTools.com
BooksBakingAndBeyond.com
SweetBlissBakingCompany.com
ForTheLoveOfBaking.com
52WeeksOfBaking.com
BakingForTheTaking.com
BakingMagicForKids.com
FunWithHomeBaking.com
BakingAndPastrySchool.com
BakingAsAMetaphor.com
6 Available Domain Names (At A Premium)
This last section (before we get into my personal favorites) lists some baking domain name ideas which are currently available to purchase but at a premium price.
You can find these domain names listed on Domain.com (type in "baking" in the search field and they will show up).
Are premium domain names worth it?
Honestly, I don't think so and I will never buy a premium domain name myself (they're just not worth it).
However, if you have some cash to splurge and you want that "perfect" domain name for your brand, the following may be a few ones to consider:
BakingBits.com – $4,995
BakingBowl.com – $2,195
BakingBros.com – $1,888
BakingChef.com – $1,795
BakingFest.com – $1,199
BakingOven.com – $4,999
My Personal Favourites
These are my personal favorite and ones I would personally choose myself if I were to start a baking blog today.
There's nothing "special" about my own personal favorites;
It's just a matter of personal opinion so don't think you have to get one of my recommended ones.
BakingForever.com
BringBakingHome.com
BakingAndThinking.com
BakingForDummies.com
BakingABlog.com
iWouldRatherBeBaking.com
ForTheLoveOfBaking.com
Again, since these domains will probably get the most attention if you have one you like (and that is available);
Be sure to head on over to BlueHost and secure your domain name. Plans start from $2.95 per month.
How To Start A Baking Blog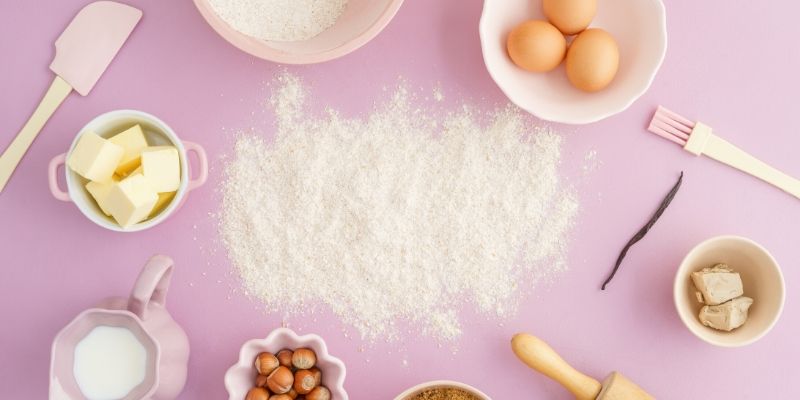 Now that you've found your baking blog name and have secured your domain name, it's time to get to work.
The question now becomes:
How do you get started with a blog?
It's simple.
If you used BlueHost to register your domain name, you should also have a working WordPress website set up and ready.
You may also want to get a spanking new baking-themed WordPress theme as well.
Whatever it is you do, one thing I would suggest you do is to keep your blog simple and easy to read.
Take a look at this theme for this website as an example;
It may not be super-pretty and colorful, but it gets the job done, it's mobile-optimized, it's easy to read and navigate.
That's what you want to aim for.
Once you have a kick-ass theme set up, your next step should be to
Start publishing blog posts on your website, get it ranked in Google and also start promoting it on Pinterest (which would be my go-to social media network to start getting traffic.
If this all sounds a bit "too much",
Don't worry as I have a course ready for you down below!
How To Make Money With Your New Baking Blog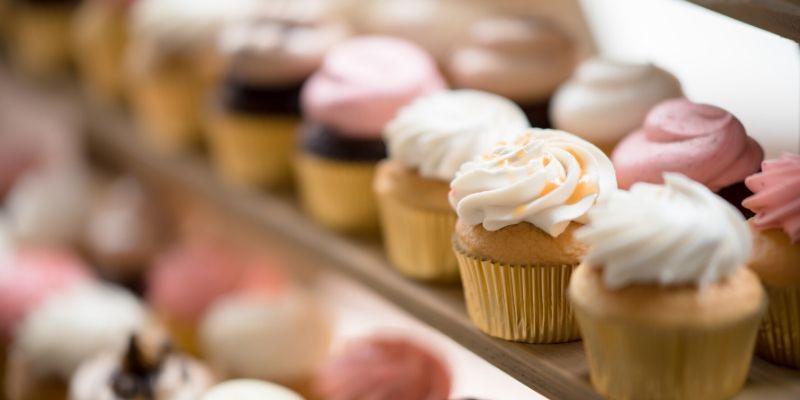 Last but not least, I also want to share with you a few ways you can make money with your brand new baking blog.
There are two primary ways you can make money with any sort of blog, those are:
✔️ Affiliate Marketing:
Affiliate marketing is how I make a full-time income online and once you understand the simplicity of it, you will see that affiliate marketing is not as hard as most make it out to be.
I have a great training guide for you here that shows you how to get started with affiliate marketing so take a look at that if you're not quite sure what this method is but don't worry;
Down below I also have a free video-training guide prepared for you that you can sign up to start seeing how a successful (money-making) blog is created in a step by step video series.
NB: If you're familiar with how affiliate marketing works, you may want to check out this list of cooking affiliate programs here.
✔️ AdSense (Banners Ads):
Last but not least, you also have the option to monetize your baking blog with the use of banner ads.
If you start getting a lot of traffic (& that's not so hard to do if you use Pinterest), then you can start making a decent income relatively soon with banner ads.
The first step would be to get an AdSense account, which you can join even if you have very little traffic, however;
Once your baking blog grows and matures, and you have at least 10,000 pageviews a month (which again; is not as hard as it sounds), you can look into other ad-providers such as:
Final Words
So there you have it;
60+ baking blog name ideas with available domains that you can purchase today and start building your baking empire tomorrow.
As a thank you for making it this far, I also want to share with you this free training course which will show you:
How to find your niche (within the baking business)
How to start a blog
How to find and install a WordPress theme
How to publish blog posts on your website
How to get your blog on Google's first page and also;
How to make money with your baking blog using affiliate marketing.
Thank you very much for reading, I hope you've enjoyed reading this guide as much as I've enjoyed writing it.
I'll leave you to it.
PS: Look for more blogging guides? Here are some of my most popular ones: