I'm a big fan of the beauty niche. It's one of the most versatile niches in the world with plenty of verticals and billions of customers online.
One vertical of the beauty business is the bath and body care niche and if you're partnered up with the right affiliate program, you can definitely get a piece of the multi-billion dollar revenue pie these companies pull in each year.
Today, we're taking a closer look at what's available so, without further introductions, here are…
The 10 Best Bath & Body Care Affiliate Programs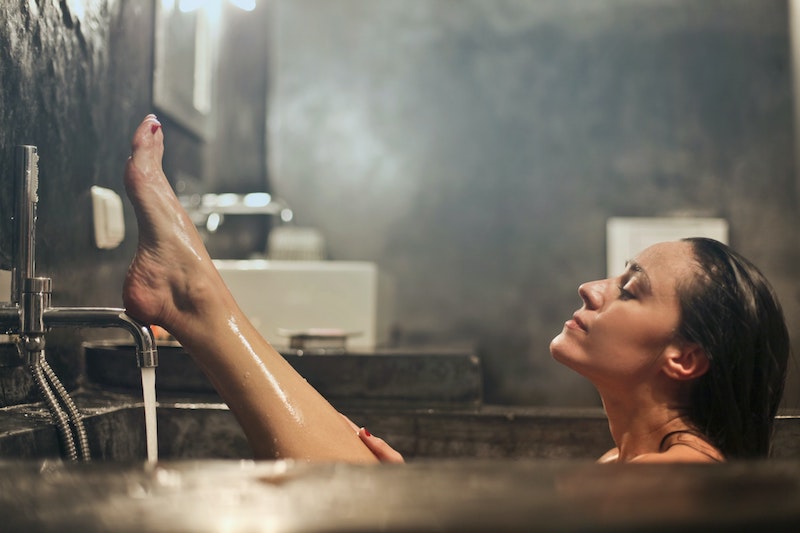 Bathorium
Bathorium is a Canadian start-up whose mission is to create premium bath products designed for relaxation. Their products tap deep within to restore balance and flush out any negativity and toxins.
Anyone with a YouTube channel, blog, or social media account can join their affiliate program. ShareASale manages the program and equips members with tracking and reporting tools to monitor their sales and commissions.
Members with YouTube channel get paid between $50 and $200 for each video, based on the length and content value.
Accepted payment methods include American Express, Google Pay, MasterCard, Visa, Apple Pay, and PayPal. Customers get free shipping plus a gift on orders over $50.
Commission rate: up to 10%
Affiliate cookie: 60 days.
Tubby Todd Bath Company
Tubby Todd Bath Company specializes in eco-friendly bath products. Each product is made with plant-based ingredients that are safe and tested. The products are made by considering sensitive skin, meaning they are suitable even for babies.
The affiliate program offers benefits such as custom promotions and campaigns, an experienced affiliate management team with over 15 years of experience, and high-quality images and website creatives to promote the Tubby Todd catalog.
ShareASale manages the affiliate program and ensures members get the tools they need to optimize sales.
Commission rate: 10%
Affiliate cookie: 30 days.
Exposed Skin Care
Exposed Skin Care is dedicated to providing the best acne care products. Their affiliate program requires one to go through a set of standard guidelines before applying.
By choosing to join the affiliate program, you get to work with a credible and highly rated company; it has thousands of 5-star reviews. This means that your investment is in good hands.
Affiliates are equipped with text, link, and banner advertising tools to help market their products and increase sales.
If you choose to partner with Exposed Skin Care, you get a year's guarantee on your first kit, savings on every order, and savings on individual products.
Commission rate: up to 50%
Affiliate cookie: 45 days.
Mizu Towel
Mizu Towel affiliate program is available on ShareASale and offers members perks such as monthly and weekly incentive campaigns, more than 20 payment methods, and a 30-day money-back guarantee.
Mizu Towels supports significant currencies such as the US dollar, the Great British Pound, the Euro, and the Canadian Dollar. The company produces antibacterial towels designed to keep skin clean and safe from breakouts.
The average order value stands at $ 150 and offers customers over 40% off on selected products. A very welcoming incentive for potential clients. Also, all orders above $100 get free shipping.
Commission rate: 15%
Affiliate cookie: 45 days.
Sephora
Sephora affiliate program offers members the opportunity to work with iconic luxury brand names and among the most diverse beauty and skincare products. Rakuten manages the affiliate program and provides members with tools needed to earn commissions.
The affiliate management company also handles most of the heavy lifting, including ordering, shipping, and billing. So as an affiliate, all you have to do is promote the products and make sales. It's as simple as that. Registration is straightforward and entirely free.
The program's benefits include affiliate-only special offers and promotions, exciting promotions banners and creatives, and exclusive newsletters and product sneak peeks.
Commission rate: 5-10%
Affiliate cookie: 24 hours.
The Body Shop
The Body Shop Affiliate Program is easy and quick to set up. Affiliates get to partner with an internationally recognized and ethical brand and earn additional income from it.
Perks of joining the program include access to exclusive affiliate offers and a dedicated affiliate team ready to help you out with any difficulties and offer tips and suggestions on optimizing sales. Also, orders above $50 get free shipping.
Commission rate: 4%
Affiliate cookie: 7 days.
Elizabeth Arden
Elizabeth Arden was established in 1910 as a Red Door Salon on Fifth Avenue, New York. The company doesn't just specialize in makeup but skincare products, ensuring their customer's skin is nourished and well taken care of.
To apply to the program, one must form an account with Commission Junction. Payment options include Visa, PayPal, WeChat Pay, MasterCard, Discover, and AfterPay. Standard shipping takes 2 to 7 business days and comes free of charge.
All goods are ethically produced and produced using sustainable means. They also come with a 30-day return allowance, provided they are unused and in good condition.
Commission rate: 8%
Affiliate cookie: 30 days.
Atolla
Atolla is a skincare company that manufactures serums and products using scientific means and client skin data. Commission Junction manages the affiliate program, and one has to create an account with them first to be eligible for the program.
Perks of joining the program include free shipping on all deliveries, access to coupon and discount codes, and progress tracking on your account dashboard. All products are 100% gluten-free and vegan and can be used by people with allergies.
The program makes a good fit for content creators within the beauty niche and the environmentally conscious.
Commission rate: $25
Affiliate cookie: 10 days.
Alpyn Beauty
Aplyn Beauty is a sustainable and plant-based skincare company. Their products are highly efficient and are named after Alpenglow, an ethereal pink light that illuminated mountain tops and forests.
ShareASale manages the affiliate program and equips members with tracking and reporting tools to monitor sales and commissions. A variety of text and banner links are also at their disposal, ensuring they have the best marketing tools available.
Commission rate: 25%
Affiliate cookie: 90 days.
Coastal Scents
Coastal Scents Affiliate Program offers users perks such as sales reporting and analytics that allow them to track their income, real-time traffic statistics, and a full range of professionally designed web banners. Registration to the program is 100% free and is accessible.
Why work with Coastal Scents? They are among the most highly reviewed cosmetic brands throughout social media. Also, their products are innovative, trendy, and cruelty-free.
Commission rate: 7%
Affiliate cookie: 45 days.
---
FREE

: 10-DAY

AFFILIATE MARKETING COURSE

WHEN YOU SIGN UP BELOW
YOU ALSO GET MY BRAND NEW "AFFILIATE MARKETING 101" EBOOK FOR FREE
You'll be redirected to the course sign up page where you'd need to create an account. No credit card required, just an email will do.
---
Can You Make Money With Affiliate Marketing?
You sure can, and partnering up with the best affiliate program is one way to do it.
However, as you may know, you are going to need a website to be able to do affiliate marketing successfully.
On this page, I've documented my method of making money with simple affiliate marketing websites. If you're just getting started and you're interested in learning how to get to the money as quickly as possible, be sure to check it out.
40 More Body-Care Related Affiliate Programs: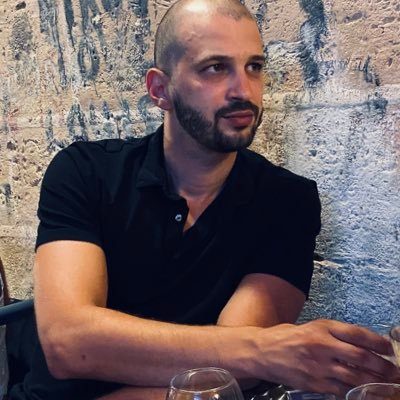 Since 2011, I've been learning how to make money online with affiliate marketing. This website is where I share everything I know and all I will learn along until I reach my next income goal of $30,000 p/month.
wanna learn how to make money with affilate marketing?