Every once in awhile, you may come across an affiliate program that seems to be too good to be true.
This is precisely what I thought when I came across the BlueHost affiliate program, but is it really too good to be true?
I don't think so, and as you will see from my review today, the BlueHost affiliate program is something you are going to want to check out as yes, it's that good.
Not only do they offer a massive payout for each customer you send them, but the affiliate program itself is pretty solid with a lot of help provided by BlueHost to help you earn their $65 bounty for every sale you refer.
In this review, I will go through what the BlueHost affiliate program is all about, what can you promote, who you can promote it to and last but not least, how in the world can they afford to pay $65 for each customer you refer (this is a good one so let's start with that).
WANT TO SEE HOW I MAKE MONEY WITH
AFFILIATE MARKETING?
(YOU ALSO GET A 10-DAY COURSE FOR FREE WHEN YOU SIGN UP)
You will be redirected to the course page where you need to sign up again - no credit card required, just an email will do.
How Much Does The BlueHost Affiliate Program Pay?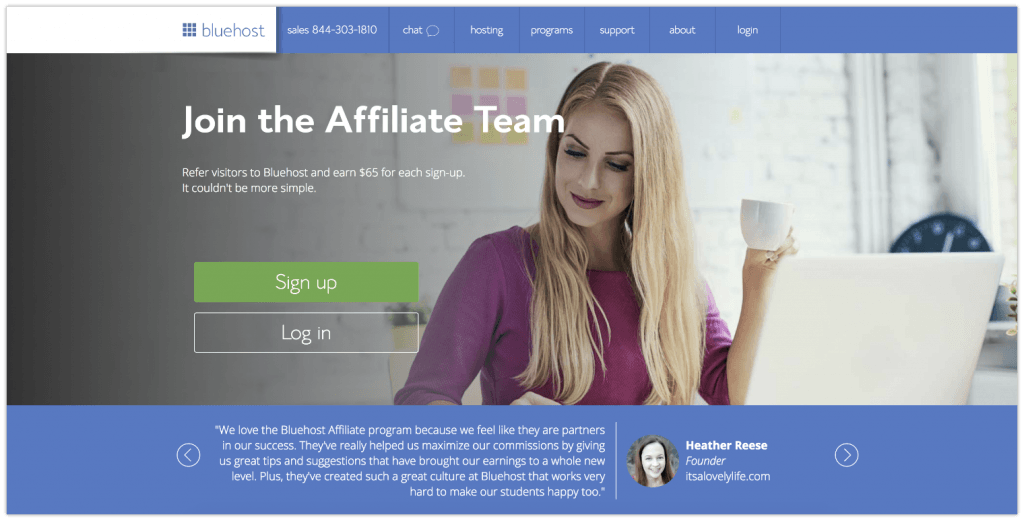 NB:
Want to see how I make money with affiliate marketing? My new book reveals my entire process, including my 4-step approach to building affiliate websites.
CLICK HERE to download my book for free
.
Right, the payout for you as an affiliate for BlueHost is $65 for every customer you refer.
But how come they can pay so much when the services offered are not that expensive?
In the affiliate marketing world, we're often accustomed to making a percentage on the sales we send, the BlueHost affiliate program works in a slightly different way and instead of paying you a commission on the sales, you get a one-time payment of $65 for the customer.
Now, in the first year, BlueHost will make around $30 to $50 off each new customer, but the magic happens when the customer stays on for another year, that is when they become profitable.
Naturally, the 3rd year and over is where BlueHost will make the majority of its income, but by then, they would have already made up for the $65 they paid you.
Some other domain registrars and hosting providers will keep giving you a set commission rate month on month, year on year which can also be profitable, but the high payout of $65 by BlueHost (getting paid upfront) is attractive to many affiliates promoting such services, and I wholeheartedly agree with that.
What Can You Promote As A BlueHost Affiliate?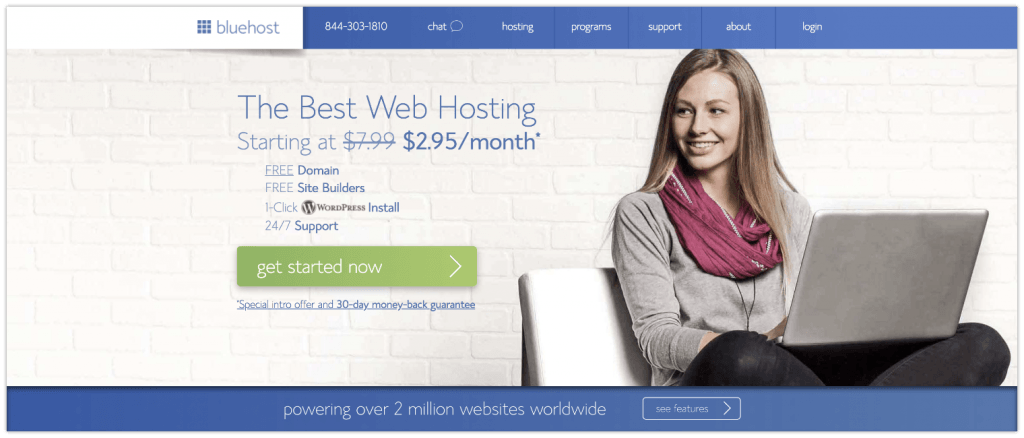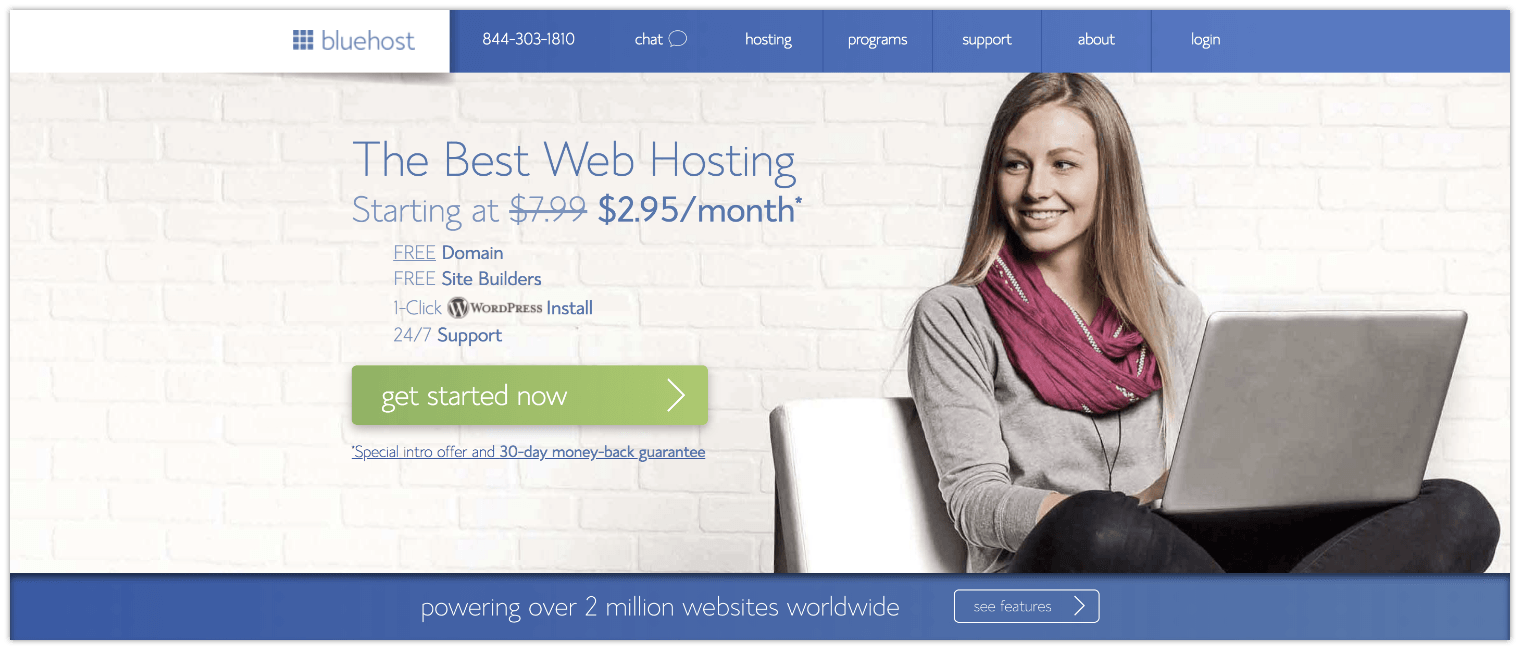 As an affiliate for BlueHost, you can promote any of the services, but they mostly fall under two main categories which are domain registration and hosting services.
These services will also then have upsells to them (like added security, faster hosting, etc.) but the primary focus of your promotions should be