Welcome to my CB Passive Income review.
This system has been floating about for quite some time now and I've been keeping a close eye on it for quite some time but now that Version 5 has just been released;
I figured this would be a good time to publish a review.
Let's start off with the most basic questions first and then continue to dig deeper inside CB Passive Income to see if it's worth the effort and whether or not this is something you want to learn from.
What is CB Passive Income Review?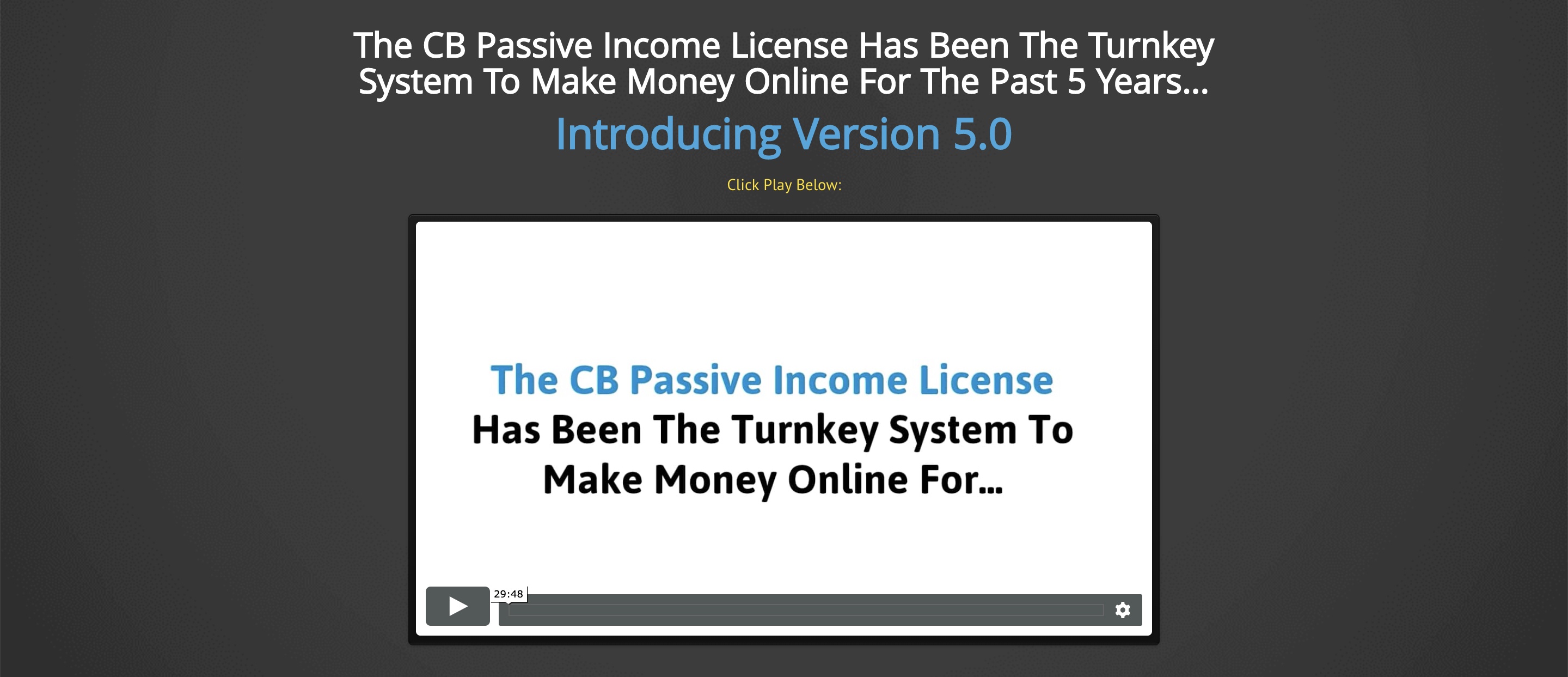 Ever wanted to make money doing nothing?
Well, this is the reality that Patric Chan has set with his program CB Passive Income. It is a program that teaches you through training how to make money online by building an email list and through affiliate marketing.
I have heard good things about Patric and how he is renowned for having great knowledge of both business and marketing.
However, this doesn't seem to be reflected within the CB Passive Income program.
As I mentioned above he says that his program allows you to make money without doing any work, and if you aren't new to making money online you will know that is anything but true.
He even mentions how using his proven funnel that you can have up to 2000 leads within 5 minutes.
That's a very short time to get so many leads especially if you are new to internet marketing.
How Does CB Passive Income Review Work?
Step 1: After you have purchased a membership you will be able to make an account. On the dashboard, you will need to fill out your profile and as its a Clickbank product you will need to link your Clickbank account.
Step 2: Once you have signed up you will be given webpages that work and convert leads to sales. You will then use these pages and implement them into your funnel which will come with free products.
Step 3: Once your webpages are set up the next thing to do is add in the free gifts, which is vital when it comes to getting people to join your list. These products are provided by CB and will give your potential customers an incentive to subscribe to your list.
Step 4: This is an interesting step as at this stage CB Passive Income will then continue sending out emails to your list and will handle all of the communication between you and your members. He says all you have to do is get the traffic to the pages they say to and the rest will be done for you. As simple as that!
Step 5: After you have followed the first 3 steps from here they say all you will need to do is track what happens and basically as cliche as it sounds with most of these programs.
As Easy As That To Make Money On 'Autopilot'?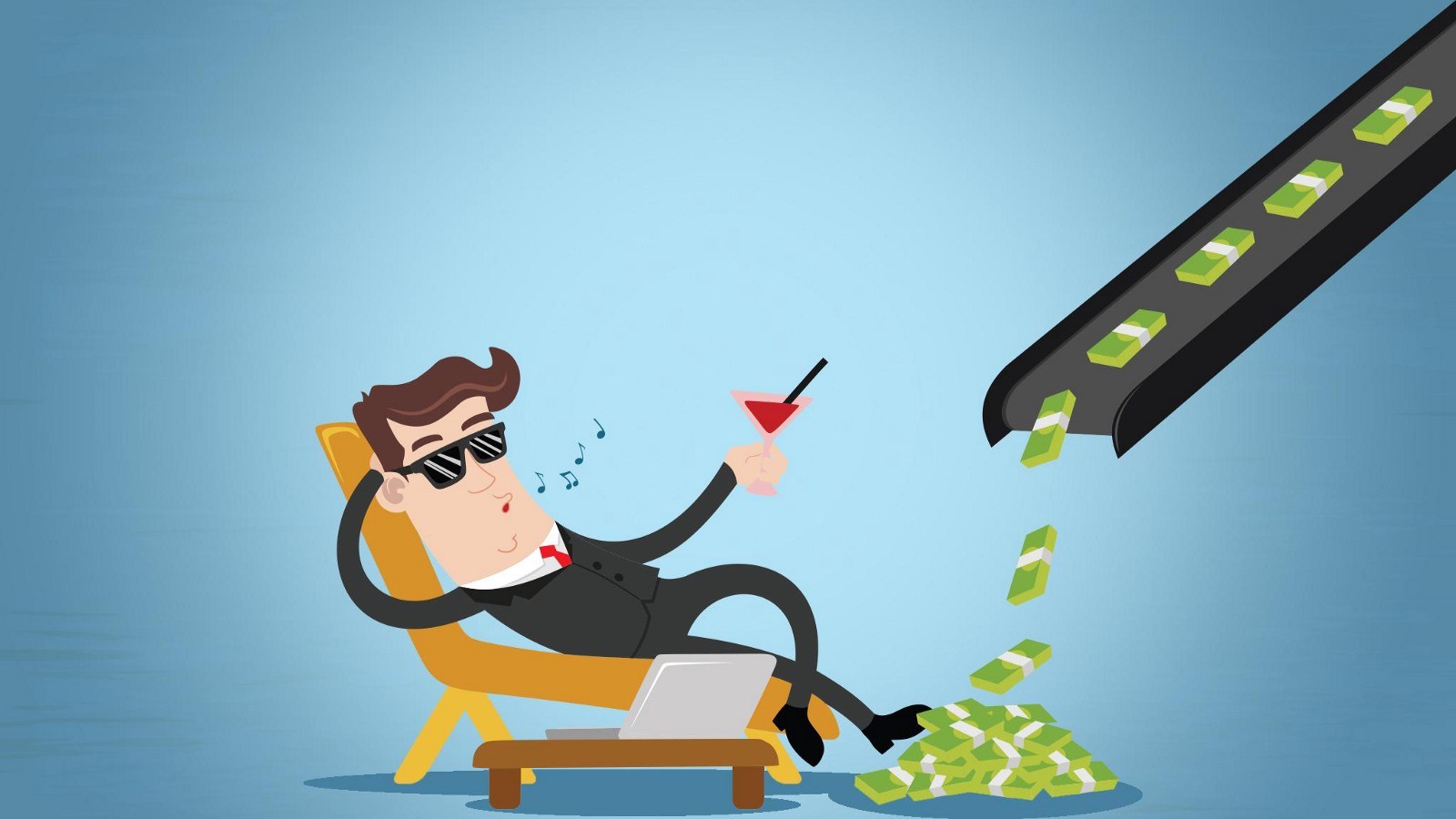 As you can see CB Passive income seems very easy and simple to use but I'm sure if you are no stranger to internet marketing like I am, I'm sure a few things stood out for you.
This is quite a hyped up program and if you took the time to watch the sales video you will know what I am talking here.
He says things like…every day without fail…autopilot income, however, in reality, there are no sure thing programs that will help you achieve that.
In fact, while making money with little effort can be made possible at some point the idea being presented here in the video by Patric of autopilot income is not something that is easy to replicate.
You see I have tried out and even seen so many programs like this one so I am always going to be suspicious about them as I have seen so many of them fail.
They start out as hyped up programs that promise the world however do the exact opposite and that normally shows in only a matter of time.
How Much Does CB Passive Income Cost?
Now your probably wondering how much a program like CB Passive Income costs and what the training covers, so let me go over that now:

Pros Of CB Passive Income Review
Pro 1: Successful And Knowledgeable Individual:
To be honest I'm not sure if this should be classed as a pro as the product I have discussed is really poor.
There's no doubt with Patric that he knows what he's talking about and his success reflects that.
Like most internet programs that promise to help you make money behind it are normally owners who are more interested in making more money.
I say that because with this program it is poorly made and designed to convince people like you that there is a 'way' to make autopilot income (there isn't sadly).
Patric is very well known online and as also been invited to Clickbanks private HQ where he was able to meet and discuss business with other successful entrepreneurs.
READ: How To Make Money With Clickbank Affiliate Marketing.
Cons Of CB Passive Income Review
Not Keen On The Auto Pilot Sales Tactic:
The whole idea of making money on the autopilot for me is a myth among the making money online industry.
You see a lot as many programs claim there 'special' and 'secret' techniques followed by never seen/used before however no one comes out successful or ends up making never-ending money.
The only ones who succeed in this case are the owners of the products as so many people buy into what they say.
The reality is and I have had quite a lot of experience online, particularly when it comes to money is that you have to work hard to make money. Nothing is given to you on a plate like some of these programs initially suggest.
In fact, my go-to program which I'll talk about at the end of this review is one of the only programs that I have tried and gives me results. This is because there is no bs, false expectations or generation of money.
Its simply hard work accompanied by detailed training made by successful entrepreneurs who want to help you make money.
So if you are looking for an honest way to make money then stick around until the end as I'll talk more about how I and you can benefit from it
Everythings Included Right?
I mean you buy the product and everything like Patric mentions is covered, you simply have to buy the membership and that's that.
Wrong!
Unfortunately, while the email list is supposedly taken care off we are missing a vital part which is the traffic, so this means you will most likely need to pay more money aside from this program.
There are two kinds of traffic, the first kind is the example right now, you are currently viewing this review through organic search so you typed in a term and found my website manually. I didn't have to pay anything to get you here which is why this is called free traffic.
On the other hand and this is important, there is paid traffic which like it suggests means you will need to pay to get people to view your website/business.
If you are new to internet marketing then this may be your best bet to get people to view your landing page and subscribe to your email list. As paying for Patric's program won't get anyone to your site it will only convert people once they are there.
So do be prepared to invest in paid traffic as it can be quite costly and can be hard to get working especially if you new to this.
Why Use Their Products & Pages?
This is one of the first questions I was thinking when I finished checking out CB Passive Income and that is why use their free products and pages when you can come up with your own that are suitable for your business.
While they say that these will be the difference between you being successful or not but the thing you are better of going about this yourself.
And this is because of two main reasons…
Not only are you saving money each month on a task that can be done on your own for much cheaper. You are also avoiding the duplicate penalty that Google issues out when they see identical content on two or more places on the internet.
Think about it with all the people also buying into the program there is going to be a load of sales pages and gifts that are the same.
While there are tons of people searching online and when I say tons I'm talking millions here there is always going to be an audience that you can target for your business.
There is also a slight chance that someone could visit someone's site and get free gifts and see the same sales page before going to your site to see the same things offered.
This is quite realistic if both online businesses are within the same industry and will mostly stop that lead from going any further.
A further point to make on this is your not exactly in control of how much you make, you are monetizing your list using CB Passive Income so the results aren't going to be guaranteed.
Sure, it might have worked for him however there is a chance that these pages might not work for you and from looking at various reviews online it does seem like that is the case.
Can You Make Money With CB Passive Income Review?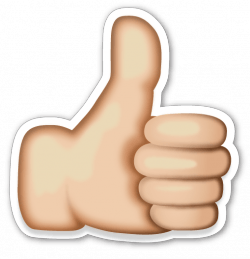 CB Passive Income is a legitimate program made by Patric and while the program as many downfalls it could help you if get involved in email marketing is something you are looking to do.
The main question is probably whether or not they are worth it and I would say no based on what I have read on them.
As always though these reviews are too help you make a decision for yourselves.
Before I let you go, I'd like to divert your attention to how I manage to make money online;
How I Make Money Online
The way I make money online is by utilizing the affiliate marketing space and using SEO to drive traffic to my websites.
If it sounds a bit too complicated; trust me; it isn't.
I won't go through the details here about how I make money online, but you can check out my getting started with affiliate marketing guide and you can even jump on my email list for a behind-the-scenes look at what I do.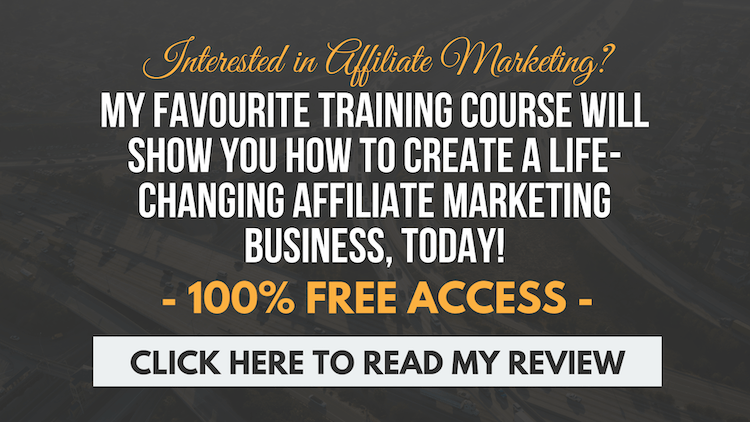 CB Passive Income Review: Final Words
Thank you very much for reading my CB Passive Income review.
It's been a long time coming and I am glad I got to discover, understand and review this "system" for you.
If you have any questions, be sure to let me know down in the comment section below; I look forward to helping you succeed with affiliate marketing.
CB Passive Income Final Rating:
Price

Features

Training

Value For Money