If there is one thing I learned watching plenty of animal documentaries on Netflix is that every living thing on earth has a deep need to mate.
Today, we're exploring the dating niche, more specifically dating affiliate programs.
For as long as humans stay humans, they will have human-needs and one of them being a need for love and partnership.
What I'm trying to say here is that the dating niche is not only booming, but there's no sign of it ever going away (i.e until we all become robots).
If you're into the dating niche, here are some of the best high-paying dating affiliate programs which you can promote.
If you're brand new to affiliate marketing and you want to be in the dating niche, this post should give you plenty (10) of ways you can get started and down below I will also share with you a few ideas on how to get started and how I would personally try and make money in the dating niche.
Sounds interesting? Let's get started…
WANT TO KNOW HOW I MAKE MONEY WITH
AFFILIATE MARKETING?
(YOU ALSO GET A 10-DAY COURSE FOR FREE WHEN YOU SIGN UP)
After signing up, you will be redirected to the course page where you need to sign up again - no credit card required, just an email will do.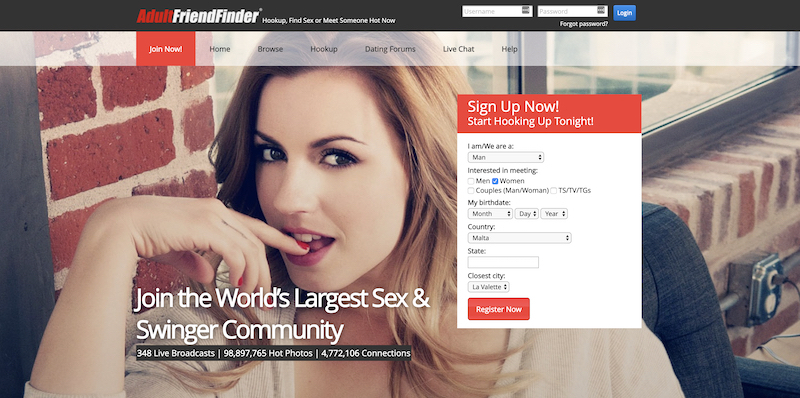 Adult FriendFinder is a site for finding quick sexual encounters, regular hookups, and anything else remotely related to sexual relationships.
The website is easy to use and simple, and is designed to help their members find and connect with their best matches.
Their subscribers are able to enjoy adult chats with other members for 24 hours a day and the website is a fun way to meet new people and have an easy hookup.
Besides that, the website also offers sex and dating advice through their community blog where they feature hunders of articles and member blogs devoted to giving advice on a number of erotic topics and get real community member input on fetishes, swinging, alternative dating, and much more.
Adult FriendFinder has an affiliate program that allows you to refer potential members to their website and earn commissions up to 75% on initial orders.
If you have a dating blog where you can promote their website, Adult FriendFinder is definitely a great option to check out.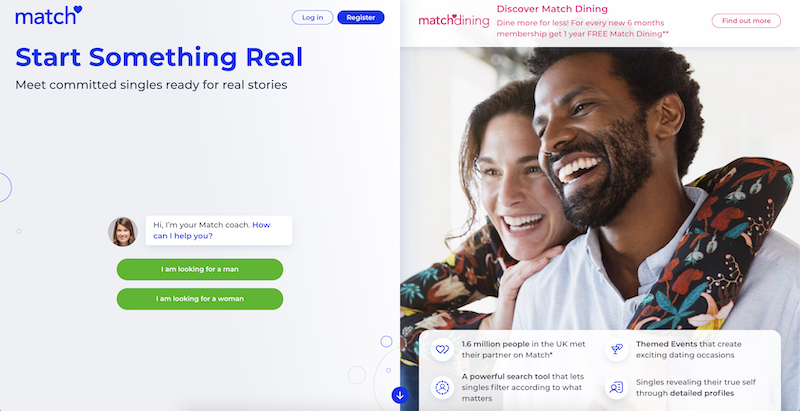 Match is one of the biggest online dating sites that offers a fun, private, and secure environment for adults worldwide to meet eachother.
They launched in 1995 and pioneered the internet dating industry almost instantly. They are one of the most recognized dating service throughout the world and serve more than 24 countries.
They also have websites in 15 different languages which makes them the industry leader with more dates, relationships, and marriages than all other dating sites.
Match also has one of the most successful affiliate programs in the industry.
Affiliates can earn up to 75% on all new subscriptions and they are also given incentive bonuses of up to 25%. Which means that as an affiliate, you can earn up to $130 per subscriber.
They have their affiliate programs managed by both Rakuten Marketing and Commission Junction.
Each of these programs gives you access to high-performance creatives including interactive search boxes, optimized landing pages, and promotional discounts as well as trial offers.
Commission: up to 75%
Incentive bonuses: up to 25%
Cookie: 120 days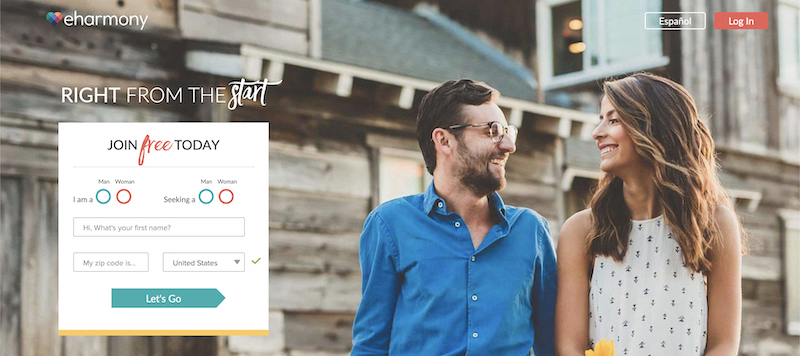 eHarmony is a personalised dating service that is making history by helping people of all ages, ethnicities, political, and religious beliefs to find a compatible match and establish a mutually beneficial and long lasting relationship.
They've built the world's first patented compatibility based matching system based on 35 years of clinical experience and relationships research.
They frequently run TV ads that have has a positive impact on online advertising channels, including their affiliate program.
eHarmony gives their affiliate a chance to earn up to $188 commission for a single subscription with the minimum commission rate of 65%.
Their affiliate program is managed by Commission Junction and they offer ongoing creative development that helps their affiliates drive more traffic and earn higher commissions.
Commission: starting at 65%
Cookie: 45 days

People Media is the sister company of above-mentioned Match.com and an undisputed leader in niche dating with almost 20,000 new members joining their sites on a daily basis.
Some of their well known sites include OurTime, BlackPeopleMeet, and SingleParentMeet, which are all a number one in their dating categories.
They increase awareness to their brand and generate admirably high conversion rates by spending approximately 7 figures a month on television ads.
Their affiliate program is managed by Commission Junction and they pay their affiliates over $1 Million in commissions each month.
Affiliates can earn an incredible 100% commission on new sales and have access to marketing materials including banner ads, text links, and customized offers to maximize sales.
Commission: starting at 50%
Cookie: 120 days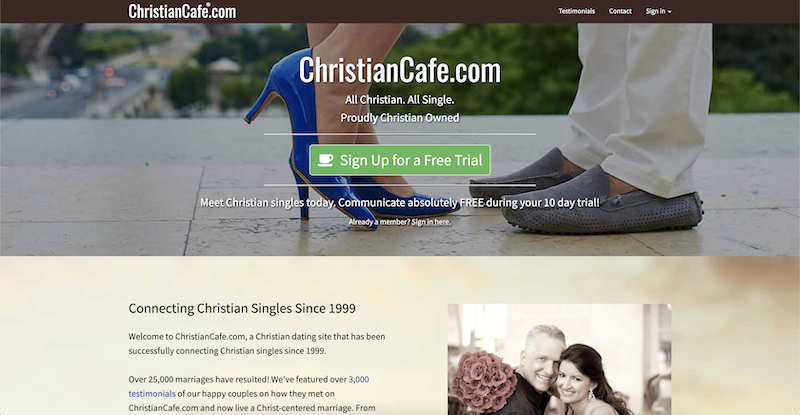 Christian Cafe is a Christian dating site of choice for millions of Christian singles from across the globe, resulting in over 25,000 marriages since the website started running back in 1999.
The majority of members are US and Canada based, however, they have English speaking members from all over the world looking for their perfect someone.
Unlike most online dating sites, Christian Cafe lets their members use their service for free without obligation for a 10-day trial period.
This incredibly useful option allows members to see the value of their site before purchasing a membership.
Membership plans start at two weeks and go up to a one year plan with the cost per day being significantly lower with longer time plans.
Christian Cafe has partnered with Commission Junction to run their affiliate program and have a dedicated affiliate manager.
They offer a generous commission of 40% on every sale and also offer frequent incentives for their affiliates as well as frequent promotions and discounts for their consumers.
Commission: 40%
Cookie: 120 days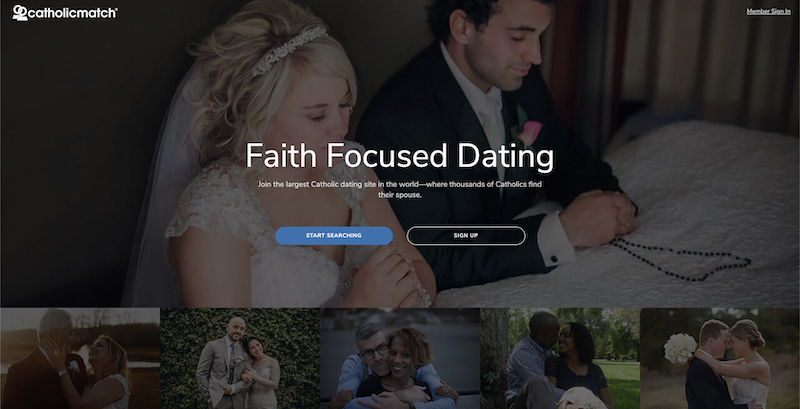 Catholic Match is another dating site of choice for millions of Catholic singles from across the globe and also started running back in 1999.
Their mission is to provide an online space for single Catholics to potentially meet their significant other and get married.
Their website also serves as a community of support and they provide their members with advice and education on how to fully live through the single stage as well as how to date more purposefully in order to fulfill their vocation.
Catholic Match has partnered with Commission Junction to run their affiliate program and has a dedicated affiliate manager and marketing team that will respond and customize to fit the advertising needs of their affiliates.
They are one of the top paying niche dating sites that offers a generous commission of 75% on every sale as well as promotional and vanity coupons, interactive creatives, and targeted landing pages that help their affiliates drive more traffic and earn higher commissions.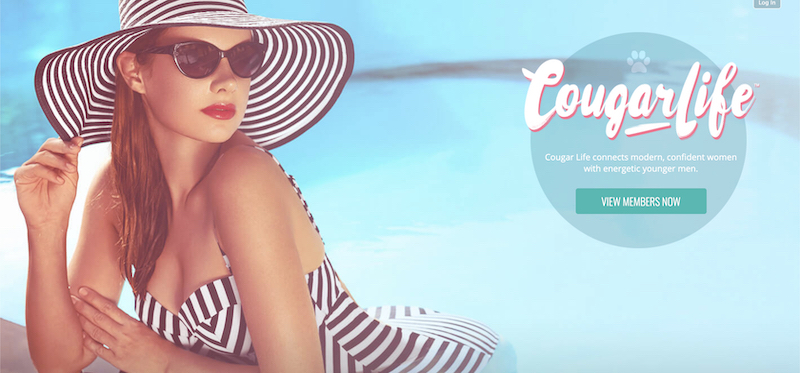 Cougar Life is an online dating service that started back in 2008 and have since grown to become the largest online dating site that caters exclusively to cougar singles and younger men looking to date them.
They currently have over 6 million members and their services are available worldwide with the largest user bases in the US, Canada, Australia, and the UK.
They have an affiliate program which is mobile enabled and they create exciting affiliate marketing materials such as banner displays, search PPC, social PPC, PPV/CPV, and contextuals.
Cougar life offers 24/7 affiliate support from their dedicated account team and allows their affiliates to earn up to 80% commissions per sign up.
Commission: up to 80%
Cookie: 30 days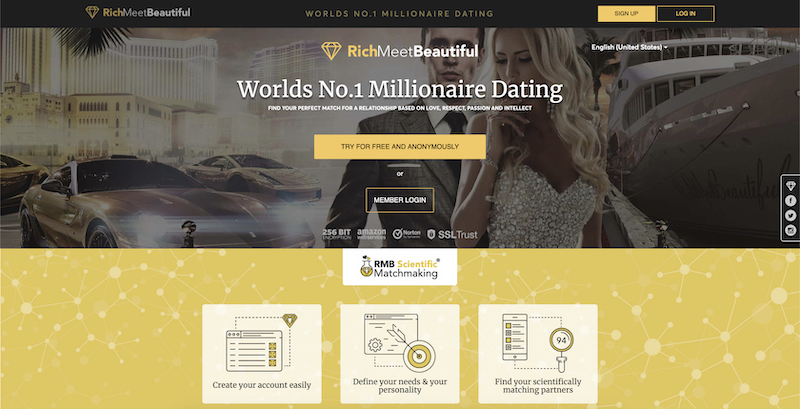 RichMeetBeautiful is an elite matchmaker site for high-earning and attractive singles.
This isn't a traditional sugar daddy/sugar baby dating service and Rich Meet Beautiful refuses to provide services for those looking to be provided financially or otherwise.
Once a user signs up and lists their dating preferences, their state-of-the-art algorithms will make sure to only show profiles whom are ideal matches based on your listings.
Their members are genuine millionaires that enjoy the luxurious lifestyle which is one of the reasons the Rich Meet Beautiful is the most popular dating site for wealthy and attractive singles.
They have partnered with Love Revenue to manage their affiliate program and they allow their affiliates to earn generous commissions starting from €70 to €130 for selling memberships via their online platforms.
Commission: from €70 to €130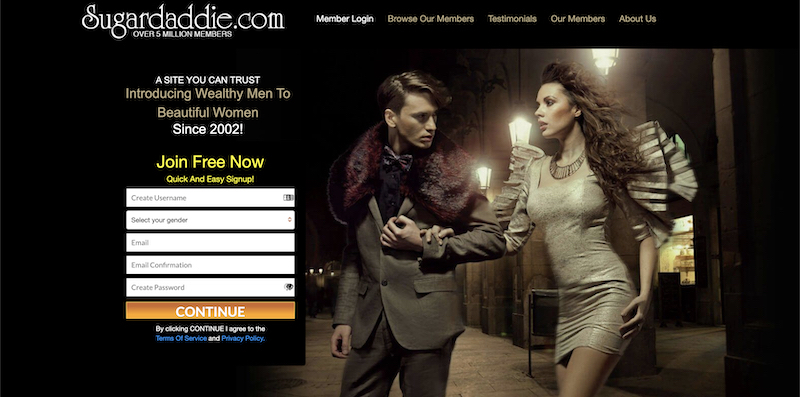 Sugar Daddie is a high-grade online dating service that started running back in 2002.
Their website gained quick recognition of being the leading brand for millionaire and sugar daddy dating after being featured on several popular TV shows including the Dr. Phil Show as well as the Richard & Judy Show in the UK.
They have an exclusive member base, therefore, on their website you can expect to find models and very attractive singles, millionaires, and professional businessmen that seek a mutually beneficial relationship or casual dating.
Due to the popularity of the site, Sugar Daddie has excellent conversion rates and offers a generous commission for their affiliates.
Affiliates receive 50% commission of subscription fees, which means you could earn between $12 and $77 per subscription.
They use Commission Junction to manage their affiliate program which provides their affiliates with and open channel of communication and frequently updated creatives including banner ads and text links that will help them optimize conversion rates.
Commission: 50% per sale (the equivalent in your country's currency)
Cookie: 45 days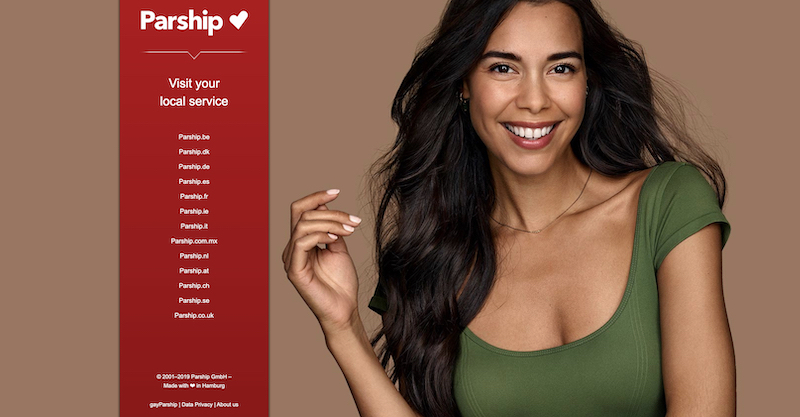 Parship is an online dating service which is established as the leading European matchmaking agency and focuses on singles who are looking for a serious and long lastng relationship.
Parship's matching compares 30 essential personality characteristics and recommends potential partners who complement your personality and characteristics.
Besides that, Parship has a blog section that is focused on giving great online dating tips for singles.
Parship has partnered with Commission Junction that manages their affiliate program and provides their affiliates with many tools for effective communication as well as a wide selection of banner ads, text links, and email kits that will help them drive sales to their website.
Besides that, they regularly offer incentive promotions to boost sales.
As an affiliate, you will earn 25% commission of the revenue generated by membership sales which comes down to:
£22.50 for a 3-month membership
£29.50 for a 6-month membership
£44 for a 12-month membership
You can also earn additional £1.50 per each personality test generated through your websites, blogs, or social media accounts.
Commission: 25%
£1.50 per each personality test generated by your referrals
Can You Make Money With The Dating Niche?
Money, health and dating are the 3 biggest niches online, so yes – even though I've never been in the dating niche myself – I can tell you with utmost certainty that you can make money as a dating affiliate.
What you need to have, or at least how I would go about creating a business in this niche is to first build a website.
As an affiliate, having a website is a must so there's no way you can avoid this.
What I would do next is pick a niche. Niche-dating is huge (just like the Christian-dating affiliate programs prove).
Once I have my niche (& my website set up) I will then start publishing content for my target audience and refer that traffic to my chosen affiliate program.
It's easier said than done – that's true – but it's not as hard as it sounds either, which is why I now want to introduce to you;
The Affiliate Starter Pack (How To Get Started As A Dating Affiliate)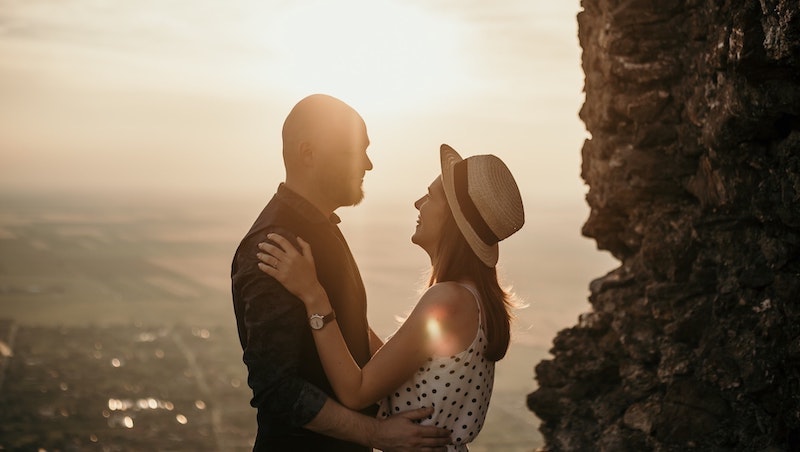 The Affiliate Starter Pack is a two-bundle course which will teach you everything you need to know about making money as a (dating) affiliate.
For just $19, you will get access to Wealthy Affiliate's premium training course and you also get my $97 Affiliate SEO Mastery course for FREE.
I don't know for how long I will be offering this deal, but it won't be for long so if you're interested in making money with affiliate marketing;
I highly recommend you check out the Affiliate Starter Pack (you may also want to take a look at the testimonials from people who have succeeded with this system).
In Closing
So there you have it;
10 dating affiliate programs with insanely-good commissions which you can start promoting right away.
I've also included my plan on how I would go about creating an affiliate business in this niche and also shared with you a very good offer with the Affiliate Starter Pack Bundle.
If you'd like to get started in the dating niche, make sure you do as there's definitely money to be made if done right.
I'll leave you to it.
NB:
Want to see how I make money online?
Here's my latest guide
showing you everything I do to earn money with simple, easy-to-build websites.