If there is one thing I learned watching plenty of animal documentaries on Netflix is that every living thing on earth has a deep need to mate.
Today, we're exploring the dating niche, more specifically dating affiliate programs.
For as long as humans stay humans, they will have human-needs and one of them being a need for love and partnership.
What I'm trying to say here is that the dating niche is not only booming, but there's no sign of it ever going away (i.e until we all become robots).
If you're into the dating niche, here are some of the best high-paying dating affiliate programs which you can promote.
If you're brand new to affiliate marketing and you want to be in the dating niche, this post should give you plenty (10) of ways you can get started and down below I will also share with you a few ideas on how to get started and how I would personally try and make money in the dating niche.
Sounds interesting? Let's get started…
WANT TO LEARN HOW TO MAKE MONEY WITH AFFILIATE MARKETING?
Join the 3HUNDRD daily affiliate marketing newsletter and get access to my latest ebook and course - ALL FOR FREE!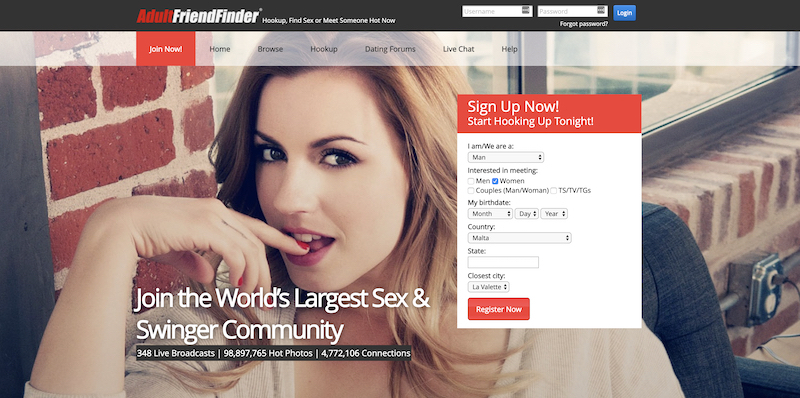 Adult FriendFinder is a site for finding quick sexual encounters, regular hookups, and anything else remotely related to sexual relationships.
The website is easy to use and simple, and is designed to help their members find and connect with their best matches.
Their subscribers are able to enjoy adult chats with other members for 24 hours a day and the website is a fun way to meet new people and have an easy hookup.
Besides that, the website also offers sex and dating advice through their community blog where they feature hunders of articles and member blogs devoted to giving advice on a number of erotic topics and get real community member input on fetishes, swinging, alternative dating, and much more.
Adult FriendFinder has an affiliate program that allows you to refer potential members to their website and earn commissions up to 75% on initial orders.
If you have a dating blog where you can promote their website, Adult FriendFinder is definitely a great option to check out.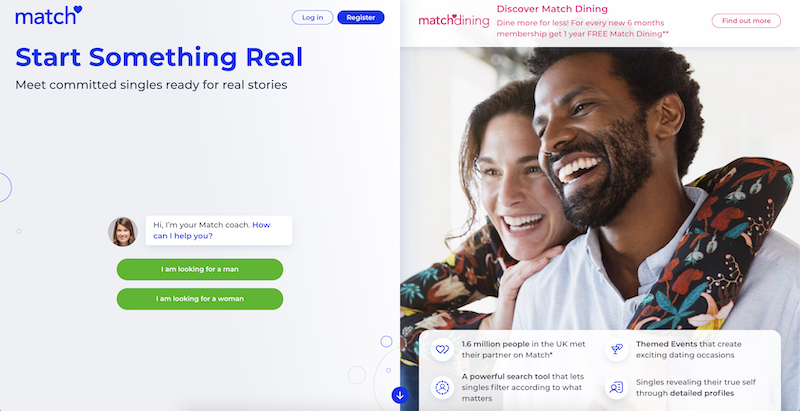 Match is one of the biggest online dating sites that offers a fun, private, and secure environment for adults worldwide to meet eachother.
They launched in 1995 and pioneered the internet dating industry almost instantly. They are one of the most recognized dating service throughout the world and serve more than 24 countries.
They also have websites in 15 different languages which makes them the industry leader with more dates, relationships, and marriages than all other dating sites.
Match also has one of the most successful affiliate programs in the industry.
Affiliates can earn up to 75% on all new subscriptions and they are also given incentive bonuses of up to 25%. Which means that as an affiliate, you can earn up to $130 per subscriber.
They have their affiliate programs managed by both Rakuten Marketing and Commission Junction.
Each of these programs gives you access to high-performance creatives including interactive search boxes, optimized landing pages, and promotional discounts as well as trial offers.
Commission: up to 75%
Incentive bonuses: up to 25%
Cookie: 120 days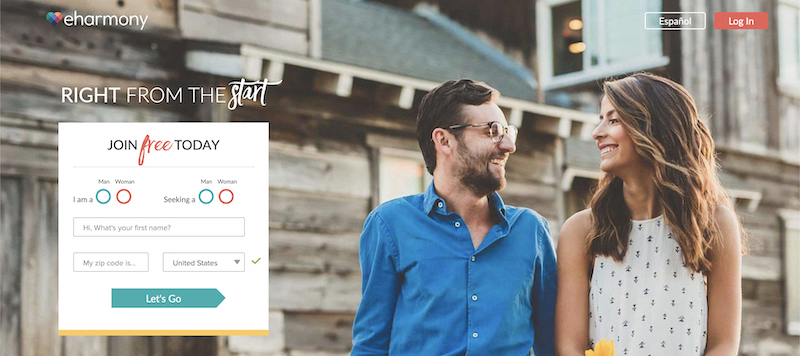 eHarmony is a personalised dating service that is making history by helping p