"Education is the most powerful weapon which you can use to change the world."
With that said, today I want to share with you 11 high-paying and high-converting education affiliate programs you can promote to educate others all the while profiting from some very generous affiliate commissions.
Below you will find a collection of great companies selling books, online courses, textbooks, and many other things that fall under the education umbrella, so without any further delay;
Here are the 10 affiliate programs I will review below:
Lingopie
Udemy
Coursera
Quick Start
JAM
Campus Book Rentals
Alpha Omega Publications
Teachable
SkillShare
Thinkific
Course Craft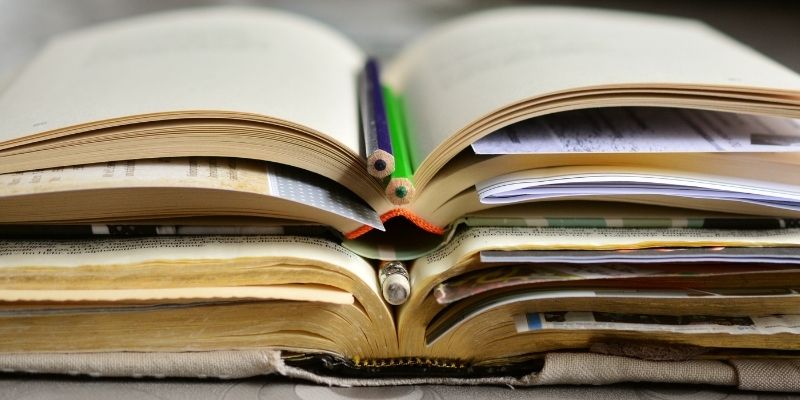 ---
---
Lingopie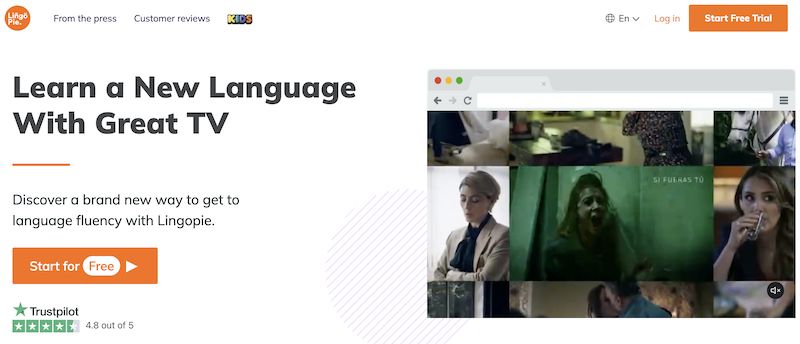 Lingopie is the streaming app that teaches languages through real foreign TV shows and movies (it's like a Netflix for language learning.)
It's fun, effective, and a natural way to learn a new language.
Subscribers learn through linguistic and cultural immersion, not through dull exercises and rote memorization.
With only one subscription they'll get access to all of our languages and catalogs which are full of French, Spanish, German, Russian, Portuguese, Italian Japanese, and Korean shows and movies.
The app allows users to interact with the subtitles, slow down the playback speed and create flashcards and quizzes for practice and much more. There is really nothing like it out there.
As a member of the Lingopie affiliate program, you would earn a 30% recurring commission for every subscriber you refer with additional bonuses and incentives.
Commission: 30% (recurring)
Cookie Length: 60 days
Minimum Payout: $20
Payout Structure: Monthly
Payment Methods: PayPal
Udemy

Launched in 2010, Udemy has quickly become an industry standard. At the moment, is one of the most popular e-learning platforms out there.
If you are a teacher looking to sell his course or a student looking to document yourself on new topics, then Udemy is the place for you.
The platform has more than 65,000 online courses that are visited by more than 75 million students.
The great majority of the courses posted on this platform are worth around $20 to $100, but these prices can drop to $5 during promotions.
In terms of their affiliate program, you can drop them a line at affiliate@udemy.com, and in roughly 3 to 4 working days, your affiliate account will be live.
Then, choose the topic you wish to promote, research it, and find the most suitable courses to promote.
Affiliate Commission: 40%
Cookie Lenght: 7-days
Coursera

Even though it is not as popular as Udemy, Coursera is a very important e-learning platform also.
Here, students can find online courses from important educational institutions, such as Yale University, Michigan University, Google, and many more.
Basically, by using this platform, every person can learn a new language or a new skill in less than two months.
Their affiliate program is more attractive than Udemy because not only the commissions tend to be larger, but the cookie lifetime is longer, up to 30 days.
If technology is one of your main interests, check the courses offered on this platform, and advertise the one you feel is the most appropriate.
Affiliate Commission: 45%
Cookie Lenght: 30-days
QuickStart

According to Mike Lawn, Chief Executive Officer at Ninja Essays "With over 1.000 available courses, QuickStart is a very useful tool for people looking to learn more about the IT&C industry.", and that's true.
It's the perfect place to go if you are looking to land a job in the IT&C industry. It covers more than nine niches in this industry.
Whether you are looking to learn front end technologies, back end technologies, database technologies, such as MongoDB or event Android or iOS technologies, QuickStart is the platform for you.
Their affiliate program offers a large palette of content to choose from. You can promote them using a basic text link or other, more visible methods, such as banners.
The commission they offer is above the average. They offer a 30% commission out of the sales you generate and their cookie lifetime is of 30 days.
Affiliate Commission: 30%
Cookie Lenght: 30-days
JAM

The first three e-learning platforms were meant for teenagers and adults, but the fourth one, JAM, is focused on courses for kids. It offers very practical courses for kids and focuses on smart screen time.
Teanna Marie, Teacher at EssayMama adds:
"Smart Screen Time is all about finding the right balance between the time spent playing outside, the time spent in front of the screen, and the time spent sleeping. Having too much of the first two ingredients will disturb your children's natural metabolism. Also, it will lead to low learning capacities."
This being said, if you are into kids and you are looking to make some money in the meantime, you should definitely try JAM's affiliate program.
The platform offers a 25% commission for each sale you generate and their cookie lifetime is of 14 days, which is more than enough to generate some sales out of the leads you get them.
Affiliate Commission: 25%
Cookie Lenght: 14-days
Campus Book Rentals

This platform is focused on the students who are more into physical books and courses, rather than online ones.
Unlike the platforms offering online courses, Campus Book Rentals focuses on renting physical books to students.
This leads to a lower price, but the quality is equivalent to that of the online courses.
The platform has clients from all over the United States. It'll be a rare occasion if you get to campus in the United States and you won't find any of their clients on the corridors.
Why you should advertise them? Because, even though online courses are very popular, books are here to stay.
Also, they offer a 7% commission out of the sales you generate and the cookie lifetime is of 45 days.
Before we continue highlighting the most important e-learning affiliate platforms out there it's very important to offer some tips about the way you should market these affiliate platforms:
Before trying to market your affiliate links, you should first research your audience and find suitable courses for them. If a customer wants to learn English and you offer him a cooking course it might make him repulsive.
For your affiliate marketing campaigns to be effective, you need to think outside the box and be inventive, you need to find low-cost marketing channels
Try not to make a very hard push on your customers. Don't spam them with your ads and messages
Every penny you invest in these campaigns should be analyzed. How much revenue does it generate? Is the campaign viable?
For more tips on affiliate marketing campaigns, you should read this article. Now that you have some knowledge of affiliate marketing campaigns, let's go on with our list.
Affiliate Commission: 7%
Cookie Lenght: 45-days
Alpha Omega Publications

Homeschooling is a very important trend. In less than two decades, the number of students homeschooled almost doubled, from 850.000 in 1999, to almost 1.7 million in 2016.
"I think that homeschooling will be the next big thing during the following decades" ads Adele McBride, Human Resources & Learning Officer at Best Term Paper and lab report writer.
Alpha Omega Publications is a platform focused on this niche and offers homeschooling courses for kids from kindergarten to 12th grade.
Any parent choosing to homeschool his kid is aware of this platform.
If a 4% commission out of the total sales is fine for you, create a partner account on their platform, pick the content you wish to place on your website and start promoting their courses.
Even though is quite a small niche, if you get your readers' trust, you will be able to get decent commissions out of the sales you make. Also, the cookie lifetime is currently set at 10 days.
Affiliate Commission: 4%
Cookie Lenght: 10%
Teachable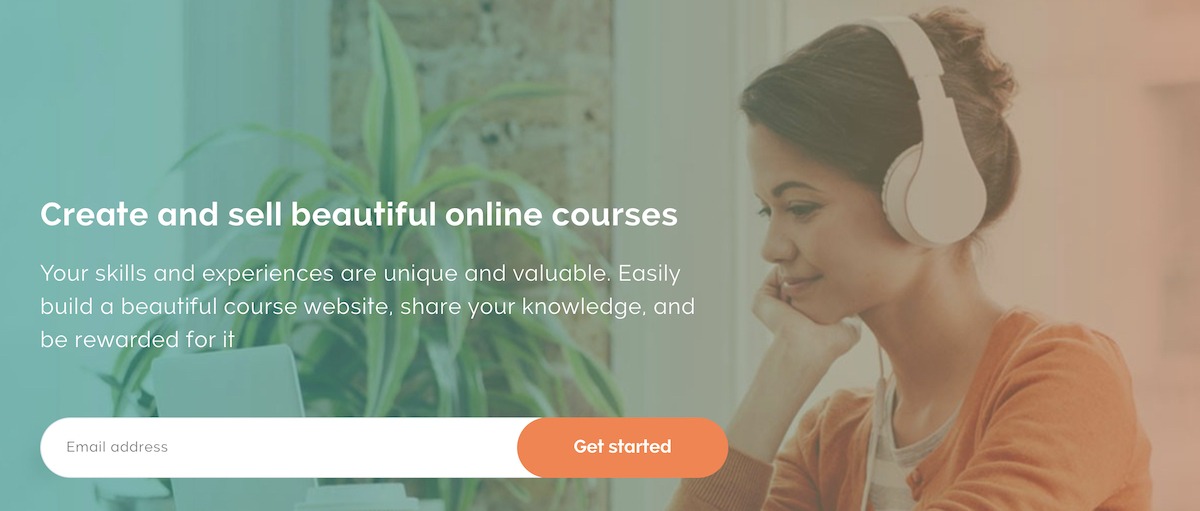 The platforms we've been talking about were destined for both teachers and students. Teachable is destined solely for the teachers.
It is a platform meant to help them film, cut, and edit their courses. It offers a multitude of tools, such as subtitle tools, video editing tools.
If you want, you can have live sessions with your students using the Teachable platform.
Alex McCain, English Teacher at Easy Essay and custom essay writing service adds "During the final part of our English course, we like to get a feel of our students.
We always choose the live streaming option available on the Teachable platform because it's reliable and we can easily interact with our clients."
The platform offers an impressive 30% commission on all the sales you generate through your affiliate account and the cookie lifetime is of 90 days.
Affiliate Commission: 30%
Cookie Lenght: 90-days
SkillShare

At SkilShare you don't have to pay for each course you want to participate in. Unlike regular e-learning platforms, SkillShare is a subscription-based platform.
Basically, any customer looking to surf the courses on this platform only has to pay a monthly fee of $8 to $15.
This fee gives them access to all the courses on the platform. If you are an avid student and you are into online courses, SkillShare is for you.
As an affiliate, you will get a $10 commission for every new client that subscribes to SkillShare.
Considering the benefits of this platform, it will not be very hard to convince your clients to subscribe to SkillShare.
Affiliate Commission: $10
Cookie Lenght: n/a
Thinkific

Thinkific is the favorite platform for entrepreneurs and business people.
Not only it offers a platform where you can create your courses and promote them, but you can also oversee your students' progress and the way they advance through courses.
If your audience is made out of small entrepreneurs, business owners, and students looking to start their own company,
Thinkific's affiliate program is the one for you. It offers a 20% commission for every sale you generate.
Affiliate Commission: 20%
Cookie Lenght: n/a
Course Craft

Even though it is the last one on our list, Course Craft is definitely one of the best e-learning platforms out there.
It is destined for teachers and for people with medium to low experience using complex content management systems.
It is quite a new platform, its course base starts to get populated. If your clients are new at creating online courses, this is the platform for them. It is very intuitive, it uses drag and drops to create fascinating designs. It can be used by anyone, virtually!
Nowadays, affiliate marketing can generate hefty profits. This type of marketing combined with the benefits of online courses will earn you decent revenues.
Take a look at each and every one of these affiliate programs and the courses available on the platforms.
Choose the platform you think will get you the most leads and the courses most appropriate for your audience and start promoting them.
Affiliate Commission: 25%
Cookie Lenght: n/a
---
How To Make Money As An Affiliate Selling Educational Content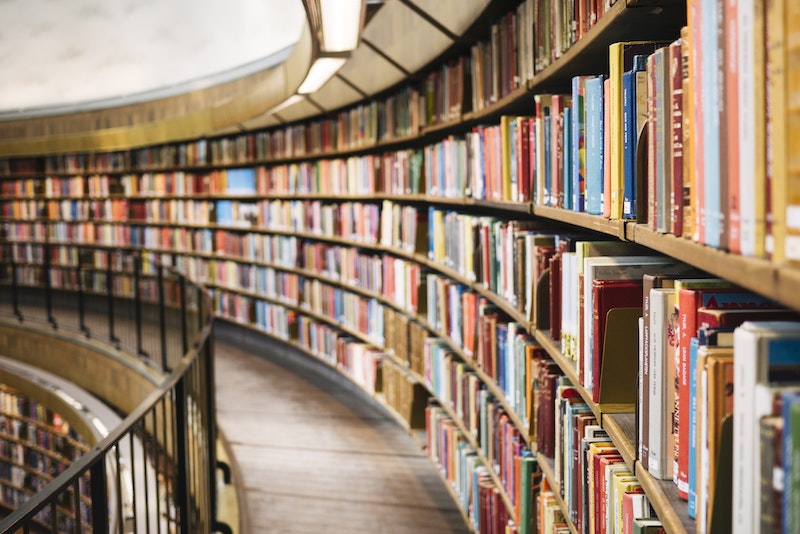 Selling online courses as an affiliate is a great way to make money. But how do you do it?
Here are 10 proven ways to sell online courses as an affiliate:
01: Find a course that you're passionate about.
It's much easier to sell something when you believe in it yourself. So, the first step is to find a course that you're passionate about.
02: Use social media to promote the course.
Create a Facebook page, Twitter account, and/or Instagram account for your course. Use these channels to share information about the course and how it can benefit people's lives.
03: Write blog posts about the course.
Share your experiences with the course, how you're using it in your business or life, etc. People will be interested in hearing your story and how the course has helped you.
04: Make a video about the course.
This is a great way to get people's attention and show them what the course is all about.
05: Get involved in forums and discussion groups related to the course topic.
Share your experiences and provide helpful advice to others. This will help you build trust and credibility.
06: Offer a free trial of the course (if possible).
This is a great way to let people experience the course for themselves and see how it can help them.
07: Use lead magnets to attract leads.
Lead magnets are incentives (usually a PDF) that you offer in exchange for someone's contact information. This is a great way to build your list of potential customers.
08: Create an ebook or report about the course.
This is a great way to share your knowledge with others and show them how the course can help them.
09: Give a presentation about the course.
This is a great way to get people interested in the course and show them how it can benefit them.
10: Offer customer support for the course.
This is a great way to help people with any questions they have about the course and make sure they.
These are just some of the ways you can sell online courses as an affiliate.
If you'd like a more in-depth guide, be sure to see my affiliate methods here (it's free).