The e-learning business is booming and thankfully affiliates are invited to join the party.
Today, we're taking a look at the Udemy affiliate program, which YES – does exist and YES it does offer some fantastic commissions.
Udemy.com, as I will explain further down below, is an e-learning platform where people can create and sell their courses and through the Udemy affiliate program, you (as an affiliate) can promote these courses to your audience for a worthwhile commission.
The Udemy affiliate program offers affiliates 40% on every course they sell, with a 7-day cookie length making it one of the best e-learning affiliate programs currently available.
In this review, I am going to give you all you need to know about how to promote Udemy as an affiliate but first, here's the TLDR-summary of this review.
Can You Make Money With Udemy (As An Affiliate)?
Commission: 40%
Brand Trust

Commission Rate

Cookie Window

Earning Potential
What You Need To Know About The Udemy Affiliate Program:
A recognized e-learning brand ✔️
1000s of courses to promote ✔️
Access to promotional material  ✔️
3-4 day approval process ✖️
7-day cookie length ✖️
What Is Udemy?

---
---
Founded in 2010, Udemy has given rise to the recently-discovered money making cash cow that is selling your knowledge to others online.
Udemy has given anybody in the world the possibility to earn money selling their skills in a variety of different topics and so far; they have been incredibly, and I do not see this trend diminishing anytime soon.
For course creators; it's the perfect platform as well.
Courses are easy to create and manage, the systems required to collect payments are all seamlessly integrated into this platform and Udemy has done a fine job at branding itself as the go-to website to find courses – which in turn helps the course creators sell even more courses.
Now for you, the affiliate, they have also created a state-of-the-art affiliate program that you can plugin and earn money from, and the rewards (i.e. commissions) offered for doing that are pretty damn good as well.
If you want to start creating courses on Udemy, visit the "become an instructor" page.

The Udemy Affiliate Commission Rate
As an affiliate, you can earn 40% off any course that you sell.
40% is pretty good in this industry; you are basically earning nearly half as much the course creators earn which to me IMO, it's a pretty fair deal.
Other programs similar to the Udemy pay around 15%, so Udemy is definitely on the higher range of commissions for online courses.
In fact, the only affiliate program that offers more than Udemy would be the Treehouse affiliate program which pays 50% commission rates.
In my eyes, 40% is satisfactory as an affiliate so, with regards to their commission structure, they get a thumbs up from me.
You also get 7-day cookie length which means you can refer a customer today and if that customer purchases within the first seven days that you send him to the site, you will get your 40% commission off that sale (more on this later).
3 Things I Liked About The Udemy Affiliate Program

✔️ A Recognised Brand
Anyone who is your target customer (i.e familiar with buying up courses on online) will most likely be already familiar (or at least heard of) Udemy by now.
Just as anyone who buys products online has heard of Amazon.com, if a person who regularly buys online courses and takes his education in his/her own hands (as people should), then you can rest assured that Udemy's brand will help you in your efforts.
✔️ Thousands Of Courses You Can Promote
There are thousands of courses on the platform, all of which you can easily promote to your audience.
Got a fishing blog? Teach people how to choose the perfect bait
Got a yoga blog? Teach people how to improve their stretching
Got a marketing blog? Teach people about Facebook Ads.
Whatever you want; you can find on Udemy and trust me when I say; if the industry you're in is not on Udemy, then chances are there must not be a demand for those types of course.
✔️ Access To Promotional Material
As an affiliate, you'll also be given access to specific promotional material such as Udemy banners and promotions that you can run for your audience.
This too helps with leveraging the impeccable branding power Udemy has in the online courses niche.
What I Didn't Like About The Udemy Affiliate Program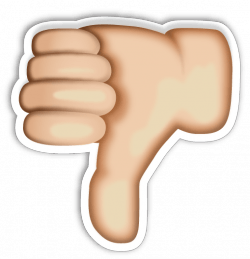 ✖️ 3-4 Day Approval Period
The process to become a Udemy affiliate will take a few days to get approved. Unlike other affiliate programs that give you instant access, to gain access you just have to have a little bit of patience.
You can find out what you need to be approved as quickly as possible on the Udemy affiliate homepage.
✖️ 7-day Cookie Length
I've already mentioned the 7-day cookie and this is a bit of a con IMO.
The industry standard is 30 days and in the past; Udemy used to offer a 30-day cookie so this was decreased.
7 days is still enough time to convert a customer so this should not hinder your earning potential much, but, I would've obviously preferred it to remain at the standard 30-day cookie length.
How To Best Promote Udemy Courses To Your Audience
The best way to go about selling Udemy courses is, of course, to build an audience around a specific topic you are interested in. I have a great guide on how to pick a niche so take a look at that if you're still in the "what's my niche going to be" stage.
Regarding building an audience, my personal favorite to do is none other than good ole' SEO. To learn more about that; check out my Affiliate SEO Mastery course (which btw offers a 50% commission rate too).
Once you have built up an audience, it's only a matter of time until you convert and start making money. All you need to have is a targeted, engaged audience and information that they would most likely pay for.
You can also take the review approach and start writing up reviews of the specific courses in your niche found on Udemy.
How Much Can You Earn As A Udemy Affiliate?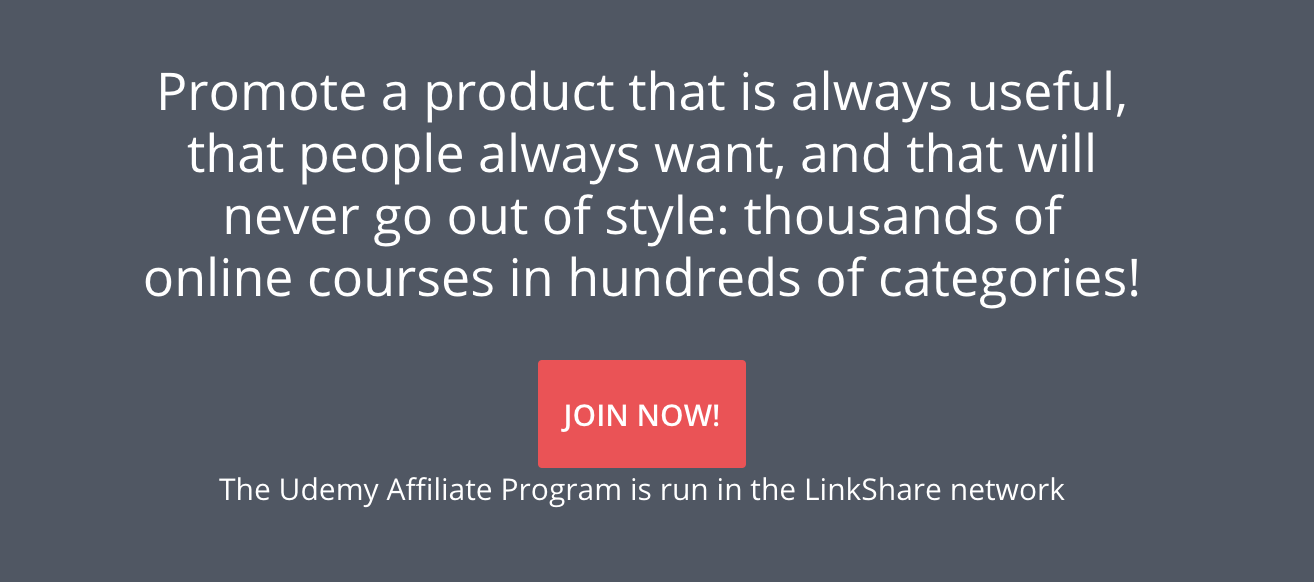 Let's crunch some numbers.
How much money can you make as a Udemy affiliate?
For this, I like to use a generic formula of 1000 visitors with a modest 1% conversion rate. The courses on Udemy sell for anywhere between $9 to $299 (yes there is a cap on the pricing model which you can read about here).
However, on average; it's been reported that you can expect the average sale to be around $50. Your commissions off that $50 would be $20 (40%) so;
1000 visitors, 1% conversion rate = $200 in earnings.
Now you can most definitely get 1000 visitors a month and even 1000 visitors a day if you're serious about this so the earning potential with Udemy is there.
Of course; these numbers are simplified and the actual result will vary depending on your niche, your copywriting skills and also what type of courses you're going to promote.
Any Udemy Affiliate Program Alternatives?
Since the online course niche is blowing up, you can also expect there to be plenty of other similar services that are gunning for Udemy's market share (and that have affiliate programs as well).
You can see a detailed list of alternatives here, but here are some of the most notable names and the commissions they offer:
Coursera – 45%
CreativeLive – 20%
Lynda – 40%
Masterclass – 25%
My Final Thoughts
That's all from for this Udemy affiliate program review.
Overall, I think Udemy is a fantastic resource that you can use to sell online courses and I am sure that if you put the pieces together, you can easily create a full-time income source as a Udemy affiliate.
You can start the registration process here >>
I hope this post answered any questions you may have had and if not; do not hesitate to drop me a comment down below.
I also have an excellent 10-day getting started guide you can take to teach you how to become an affiliate marketer – if you're serious about wanting to turn this into a full-time income; there's no better resource I can recommend than this.
Thanks again for reading, and all the best with your endeavors.