7

min read
Lately, I have been starting all of my articles with a mention of the incredible opportunities we currently have with cryptocurrencies and drop shipping to make money.
Today, I am going to be bridging these two massive industries together and show you how to accepted cryptocurrencies on your Shopify / drop shipping store.
Cryptocurrencies, I believe, will benefit greatly those who are running e-commerce / drop shipping stores for the reasons I will lay out for you in this article but before I do that, let me tell you my main reasons why online business owner should consider starting accepting digital crypto payments for their "services" online.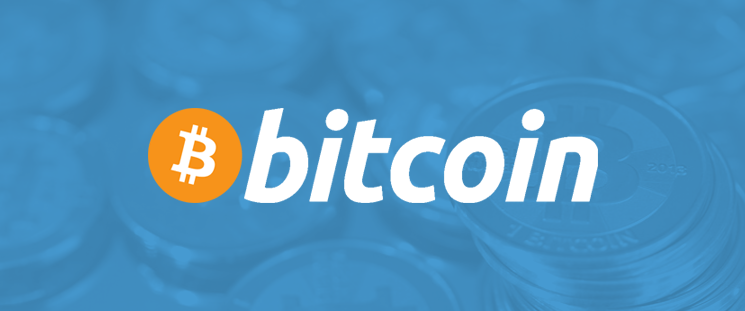 For the most part of my drop shipping days, I have been using mainly PayPal to collect payments on my drop shipping website but this very week, I have managed to also start accepting Credit Cards as well.
Now, for those based in the US, accepting credit cards on your store may not be much of hassle since you can use Shopify Stripe payments as a gateway that allows credit cards but for the rest of us outside the US (and a few other select countries), accepting credit cards is a nightmare.
First off I had to create an account with 2Checkout. While they offer an amazing service, but getting set up there was a massive headache due to all the documentation I had to provide.
Secondly, now that I have been accepted, I am really seeing the incredible slowness of credit card transfers in front of my eyes and I have to say, it's not pretty.
Whenever I make a sale, I need to allow 3 days to fully capture the payment, after those 3 days are up I have to pay the transaction fees to my payment gateway provider (2Checkout) and then I will need to wait another few days for the balance to update and a couple more days for the funds to go from 2Checkout to my bank accounts.
Anyways, long story short; credit cards are clearly not the best way to capture a payment with Shopify (or anywhere else).
I would stick only to PayPal, but that would not be a wise business decision since not every visitor is likely to have a PayPal account. In the past few days, I've had the credit card option installed, my sales have increased significantly.
Now, how can accepting cryptocurrecnies on your Shopify store help you?
4 Reasons Why Cryptos Are Better For E-Commerce

Crypto transfers happen FAST
Cryptos can transfer extremely fast from one wallet to the other without the need of a middleman.
Yes I know Bitcoin has been lagging lately with transfer times but I am very sure this will be fixed soon and it will get faster from here.
Other cryptos, such as XRP and Ethereum can handle a transfer in just a few seconds (see how XRP enabled the transfer of $10 billion here).
I like getting my money fast and I like cryptos as well so for me, adding cryptos to my store is a a no-brainer.
They
Will

Increase In Value

Sure there is a risk that the value of your coins / tokens will diminish, but I am a big believer that it's highly unlikely that it will.

See, the cryptocurrency market is still at its very early stages and we are yet to see spikes in value bigger than the ones we saw in 2017.

I am a firm believer that the $50 I earn today through my crypto-enabled Shopify store, can easily be worth $500/0 in the very near future.

Some may disagree and be doubtful of this approach (as you should), but I'll take my chances.
No Middle Men!
Talked about this already, but it's great knowing that my customer can pay me directly without the need to go through a bank or PayPal. This to me is a huge bonus.
Ali Express Will Accept Cryptos Soon?
This is a rumor and I would link to where I got this from but I can't seem to find the link. However, just like Amazon would likely do as well, AliExpress (which is what you should be using if you are in drop shipping) will soon allow cryptocurrencies to be used to purchase goods.
Again, not so sure about this so don't take my word for it but if they eventually will (which I think is inevitable), you will be able to use the cryptos you earn from your store to pay for the products you need to ship to your customer from AliExpress.
Now, that we covered the WHY of accepting cryptocurrencies on your Shopify store, let's take a look at the HOW to do it.
How To Accept Cryptos On Shopify

There's very little information about this as this feature is still very early but yes; Shopify does allow crypto payment gateways and they have two very-brief guides on how to do that:
What You Need To Do To Start Accepting Crypto
There are currently 4 payment providers that will allow you to add cryptocurrencies to your Shopify store, these are:
The one I will be using is BitPay since they allow the biggest variety of coins that you can accept.
In total, there are 150+ coins that you can accept, the main ones being obviously Ethereum, LiteCoin and the daddy of all cryptos; Bitcoin.
If you want to stick to jut a few, I would suggest CoinBase Commerce be the one you use but if you want a diverse platform, go with BitPay.
The above links will lead you to each respective guide on how to accept cryptocurrencies on your Shopify store. What you need to do now is to pick one and get set up (it's very simple, just follow the instructions – I did it in just a few minutes with BitPay).
2
Important

Things To Remember,
There are still Shopify fees involved:
Yes, Shopify will still take out their cut of each sale (depends on which membership plan you are on) so that has to be accounted for.
+ There are also fees associated with the crypto payment providers you will choose, make sure you do your research.
People Likely Won't Be Paying With Crypto:
What's the use of learning how to accept cryptos on your store if people will not be paying with it!?
It's very much likely that nobody will use this feature as of yet. Everybody wants to HODL on to their coins just in case they spike up in value and they lose out on some major profits.
Remember the guy that paid for a pizza with 10,000 bitcoins? He's not too proud of that now.
However, I do believe that cryptocurrencies are here to stay. Just yesterday, Twitter CEO @Jack said he thinks Bitcoin will be the main currency of the future.
Getting into this early will help you stand above the competition and it will show that you are serious about your business and you are willing to provide a great service to your customer.
I look forward to the day people will be using cryptos to buy everything they need online, but I think we're bit far from that day as of now. However, that time will come and the cryptos you will be accepted from today will be worth 100X.
(This is not financial advice).
In Closing
Hope this guide gave you some insights and a clear indication of how to start accepting crypto on your Shopify store (and what to look out for).
If you have any questions about crypto or the drop shipping business in general, do not hesitate to get in touch. These are two of my favorite subject to talk about so do not hesitate in reaching out.
Not on Shopify yet? Get 14 days off here >>
Talk soon.
3HUNDRD.