Course creators.
You may have heard of them.
They are the new "cool kids on the block" in the make money online world – & I'm one of them.
If you want to learn how to make money as a course creator, keep reading as I'm about to share with you my experiences both with creating and selling an online course and, I'm also going to give you a few insider tips on how you too can start making money as a course creator.
Here's what I will be covering in this guide:
What is a course creator?
How to get started as a course creator
How much money can you make as a course creator
Where is the best place to sell your course
and plenty more.
If the idea of making thousands of dollars selling "what you know" to strangers on the internet sounds like fun, let's get started.

What Is A Course Creator?
As you may have guessed, a course creator is someone who makes money creating online courses on a topic he/she is knowledgable about more than the average person.
The good thing about the internet is it "levels the playing field" thus it allows for anyone anywhere the access and opportunity to create something of value, and "instantly" have it up for sale for people to buy online.
if you're new to this, you may be thinking;
Who would want to buy what I know?
You'd be surprised.
There are billions of people in the world and more billions who will be become connected each and every year.
This means that if you do a good enough job, and you have something valuable to teach (and sell), you can rest assured that out of all these billions of people online, there will be – more than a few – who would want to know what you know.
But can't all information be accessed for free online?
Yes – there's a lot of information online and just about anything you want to learn can be found for free.
However, I can tell you from first-hand experience that free also has a cost.
For example, if you want to learn "how to make money online", you can either spend months watching through videos and reading hundreds of blog posts or;
You can buy a course (which is still cheap compared to any other offline education you will find) and you will get a concise and precise way to achieve what you're looking to achieve.
& the general populous of the internet is starting to wake up to this as well.
So – to answer your question;
Even though what you want to teach may already be found in abundance online, it does not mean that people would not buy what you have to offer.
If you can prove to people that you have achieved something that they would like to achieve and you can provide them with a simple course that helps them get there without too much time and without too much effort;
You will be able to sell your online course – without a problem.
Just to give you an example, the course I created is the Affiliate SEO Mastery which is an online training course for aspiring affiliates teaching them how to get their affiliate website off the ground and onto Google's first page.
It took me 6 years to gather all that information and experience to be able to teach that course so my students would either have to "work" for 6 years – with the same intensity as I did – or;
They can opt in to buy my SEO course, which will only cost them $97 and they get what I learned in 6 years in 6 hours.
That is why courses sell and that is why I've managed to make my online courses a successful venture for me, and also for my 200+ students.
What Kind of Course Can Should You Create?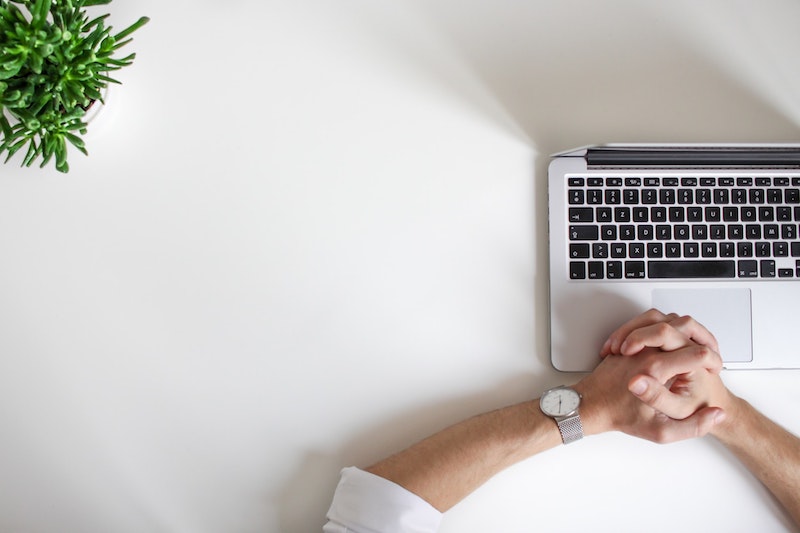 Note the distinction between can and should.
One thing you have to keep in mind is that you need to create a course people want, not the course you think people will want.
I can create a course showing you how to make money online, but what people wanted from me was a course on how I can repeatedly create "small" money-making affiliate websites that can start earning $500+ a month within a few months.
& that is the course I created for them.
I would also advise you not to create a course that you already know there's a better alternative for.
I can create an affiliate marketing course, but I know that I will never be able to create a better affiliate marketing course than the one already being offered inside Wealthy Affiliate (which is the same course I followed to learn how to make money with affiliate marketing).
Do you get my point with this?
As twitter-pal Tej Dosa would say;
Find a hungry audience with a burning desire to know something and create a course for them.
It will make it so much easier to create and sell and it would literally be a life-changer for your audience.
That is the type of online course you should want to create, not what you can.
Hope that makes sense.
Now that I've covered a bit of the "mindset" of how to create an online course, let's go into a few technical things you need to know about creating a course and making money as a course creator, starting off with the…
6 Type of Online Course "Formats" You Can Use
There are 6 most-commonly used "formats" for creating a digital course you can sell online, these are:
eBook (.pdf)
Simple, easy and perhaps even the fastest way to create a "course" is by creating an ebook explaining everything there is to know about a topic.
You can create an ebook easily these days with the likes of Google Docs, Canva or if you're more tech-savvy than I am, you can use Adobe Creative.
Text Course
While most would probably prefer learning from video (it's easier to watch than to read), I personally am a fan of text-based courses myself.
Also, if you are teaching a topic that is constantly changing (as is my case with SEO), you need to have something you can quickly change and update over time, which is why I chose to do my course in text format.
If it was a video, this means I would have to record new videos every time something changes, which is not ideal.
Video Course
The most popular choice for many would be a video course, but as I just mentioned, it can bring quite a few challenges when you want to update the information of your course.
You can create a video course simply be recording yourself either via a camera (even a modern smartphone will do) or; you can record your screen doing the things you want to teach.
This, of course, depends on the topic you'd want to teach.
Podcast
Another way you can present your online course is through the use of podcasts.
While course-podcasts are not yet popular, podcasts in general are so if you have something to teach that you can do via audio-only, this may be the option for you.
Webinar
Another great way is to do an X-hour-long webinar and sell it as a "course" – which is not to be confused with a "video course" but you can record it the same way you would a video course.
Membership Website
Last but not least, you also have the option to create a membership website where you can have everything we've mentioned above and more available for paying members.
This would probably the most challenging to create, but it would also be the most profitable as membership sites tend to bring more overall value to the people, thus they'd be willing to pay more.
A great example of a membership site done right would be the Wealthy Affiliate University.
How To Sell Your Online Course
Creating a course is one thing, selling the course is another.
The "build it and they will come" idea does not apply here – you actually have to make an effort in bringing your course to the people that need it the most and convince them to buy it.
How do you do that?
Here are the best 4 options which I myself have used with great success…
Social Media
If you go on Twitter, especially money-twitter, you will find a lot of people on there building personal-brands and selling their online courses directly on Twitter.
I've seen it work the most on Twitter but of course, you have to find out where your target audience hangs out online.
Instagram can work, Pinterest can work and even Facebook can work.
You just have to know where your audience is, build your tribe on that platform and then sell them your course.
Your Own Blog
My absolute favourite way to make money online (even as a course creator) is through my blog.
This website/blog you're on right now is responsible for the majority of my course sales.
I've published an in-depth review of my own course here and I then link to that review from the 300+ articles I have published on this website.
It's not the quickest way to sell a course, but it's (in my opinion) the most reliable since you can control every aspect of the sales process for your course.
If you have a course to sell, I highly recommend you create a blog/website around your topic providing free information and then selling your course to your readers.
Email Marketing
Email marketing is also a great way to sell an online course because whoever signs up for your email list is most-likely very interested in learning more about what you have to offer.
Ideally, you'd want to be building your email list from day one (and you can use either social media or your blog to build your email list).
If you want to go down the email marketing route, I highly – HIGHLY – recommend you check out Russel Brunson's' book "DotComSecrets".
It will give you everything you need to know to pull this off including what to write in the emails, how to structure your email campaign sequence and how to convince people to buy your course.
Affiliates
Last but not least, you also have the option to get help form affiliate marketers in your niche and have them sell the course for you.
Just to give you an example, I offer a 50% commission on my $97 SEO course.
As long as you have a quality product/course and you can afford to pay your affiliates handsomely, affiliates will be more than willing to sell your course to their readers and all you have to do is keep collecting the profit.
This is a very effective yet under-used method of selling your own course, don't skip this part.
(Gumroad and Teachable – which we'll talk about below – both offer the affiliate feature).

How Much Money Can You Make As A Course Creator?
A few months ago I published a guide explaining how much it would cost to create an online course, in a nutshell – it's not much.
This means that your cost (not counting the time spent to create it) is very low.
As a course creator, you are free to charge as much or as little as you want for your information but either way; you will be making a profit.
Regarding how much you should sell your course, I can not yet tell you as I do not know what you're selling but Teachable has a fantastic guide that shows you how much you should price it – you can check out that guide here.
Where To Create Your Online Course
Before I close this off, I want to share with you 2 (+ a few more) platforms where you can create and "host" your online course.
Remember, you are going to have to be accepting payments which means; you are going to need a payment processor.
You can do this either by creating a payment system yourself through something like PayPal, or you can use one of these platforms I will mention next.
(Apart from payments-feature, they also offer a whole line of features which make your course better as well).
This is the platform I've used to create my Affiliate SEO Mastery.
It's a dedicated online platform focused solely on giving you everything you need to create and sell your online course.
I won't go into specifics here, but you can check out this video below showing you everything you need to know about creating a course with Teachable:
Last but not least, I also have to tell you about Gumroad which is somewhat similar to Teachable, but it's not exactly a course creator platform.
Instead, what Gmroad allows you to do is to add the items you want to sell (ebook, webinar, video course, etc) and then gives you a payment processor where you can send your potential-buyers too.
Once someone makes a purchase, Gumraod will send them the link to your product/course and you're done.
You can think of Gumraod as a "Dropbox with payments" type of platform.
I also have a guide showing you how to make money with Gumroad if you're interested.
Gumroad and Teachable are two powerful and reliable platforms which I can recommend to you because I'm using them myself but of course, there are plenty more options for you to choose from.
If you're looking for an alternative, you can check out Adam Enfroy's blog where he shares with you 13 platforms where to create an online course (one of them being Teachable).
LOOKING FOR A LEGIT, SCAM-FREE WAY TO MAKING MONEY ONLINE?
GET MY FREE 10-DAY "GETTING STARTED" COURSE - NO CREDIT CARD REQUIRED
Final Words
So there you have it.
If you wanted to find out how to get started (& make money) as a course creator, I hope this quick-guide has provided you with everything you needed to know and more.
If you have any questions, be sure to let me know in the comment section below as I'd love to help you get started.
I genuinely believe creating and selling your online course may be one of the best ways to make money online (dare I say even better than affiliate marketing) so if you're serious about becoming a course creator, don't hesitate – go get started now.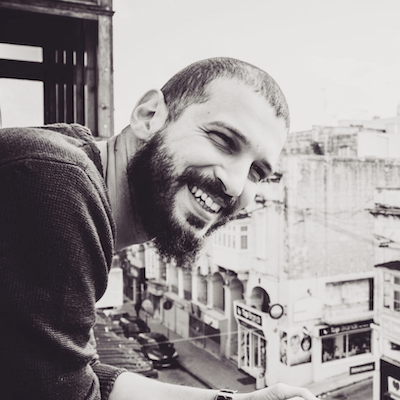 Since 2011, I've been learning how to make money online with affiliate marketing. This website is where I share everything I know and all I will learn along until I reach my next income goal of $30,000 p/month.