I'm a big fan of making money online and I have been writing about it for the past 5 years or so.
I am also a fan (and an admirer) of the many weird ways people have managed to make money from the internet but today, I'm about to cover – what I consider to be – the weirdest method I have ever covered, and that is;
Selling your bathwater!
Can you really make money selling your bathwater?
Just a few days, a story broke of an "Instagram influencer" selling her bath water for $30 a pop to her followers and as the story goes, she sold out in minutes (and now has a waiting list).
Here are some of the headlines that made the rounds on the webosphere: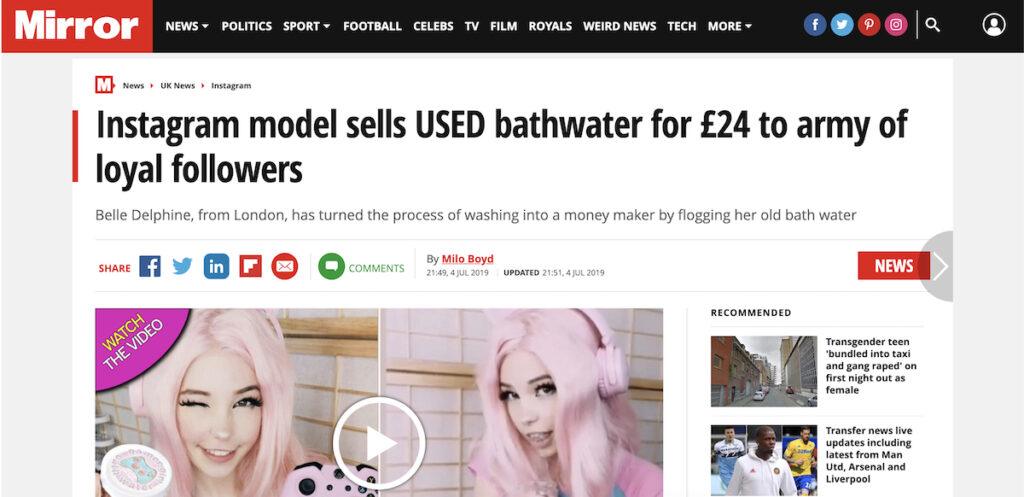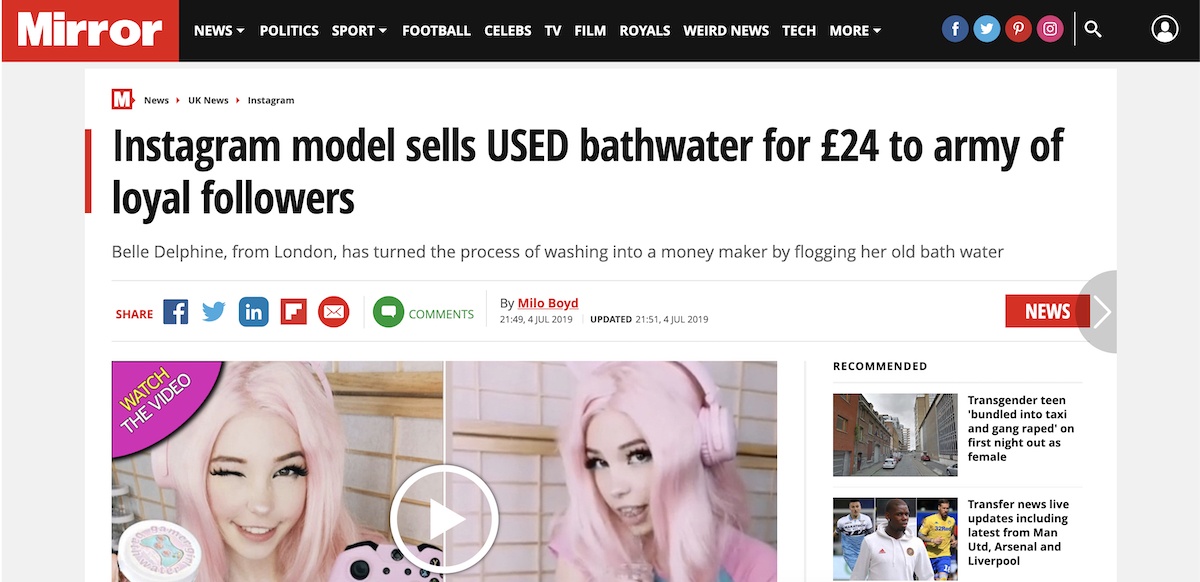 Yeah… it's a weird world we live in and I'm willing to bet it can even go weirder than this – we'll just have to wait and see.
Even though I'm not expecting you to go start selling your bathwater and making a fortune right after you read this post;
I did want to create a "guide" about this to first explore what this whole "bathwater phenomenon" is all about, and of course; if it's a viable way for you to make money with your social clout.
So, are you interested in selling your bathwater?
Let's see how you too can pull this off.
Can You Really Make Money Selling Your Bathwater?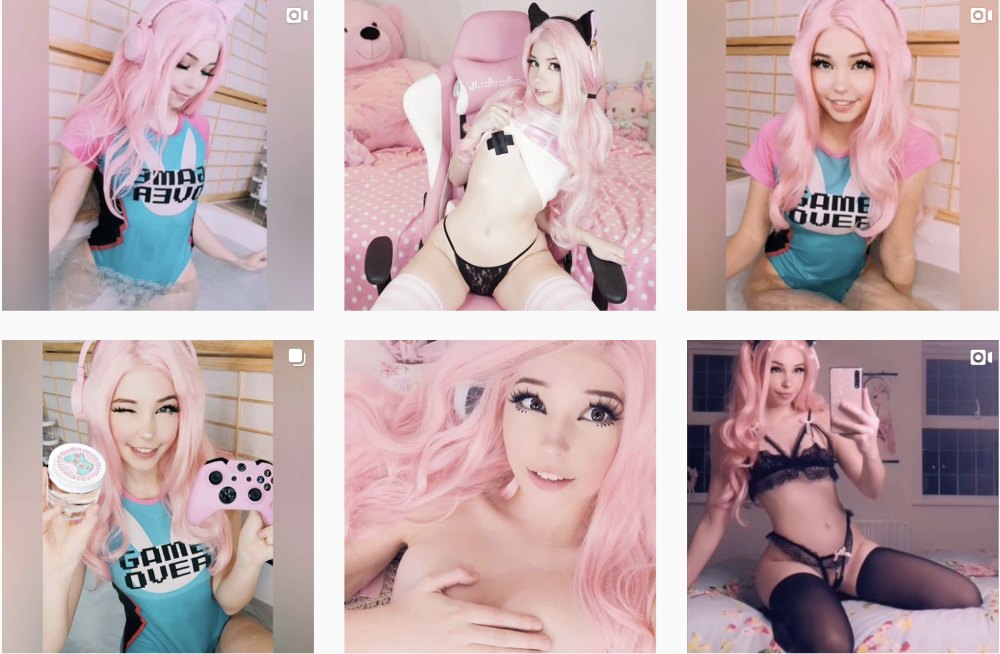 Just like you, I was as shocked to find this out at first but as the influencer in question (Belle Delphine) just proved to the world, you most definitely can.
Before you start looking on how you can pull this off yourself, you have to remember;
Belle Delphine had a huge audience to sell to from the get-go, so if you don't have 4,000,000 followers at the ready, this may be harder for you to pull off.
But let's just assume you do have a huge audience that is just thirsty for your bath water, how on earth would you be able to pull off something similar?
Let's find out…
Make Sure Your Audience Would Want It
As I said, Belle has built her 4,000,000 strong followings by being a "sexy and provocative gamer girl" so she undoubtedly has millions of desperate lonely gamer men just oogling all over her page.
This means that she had the perfect audience which would buy her bathwater product, and they did without any hesitation.
Now to be able to pull this off, you need to make sure you have an audience that is also following you for the same sort of reason.
While I highly doubt anyone would buy my bathwater (I'm a 30-year old hairy dude), if you're one of the many "IG models" popping up – with a decent amount of followers – you just may be able to pull this off as well, but you are going to need to…
Start Your Own Online Store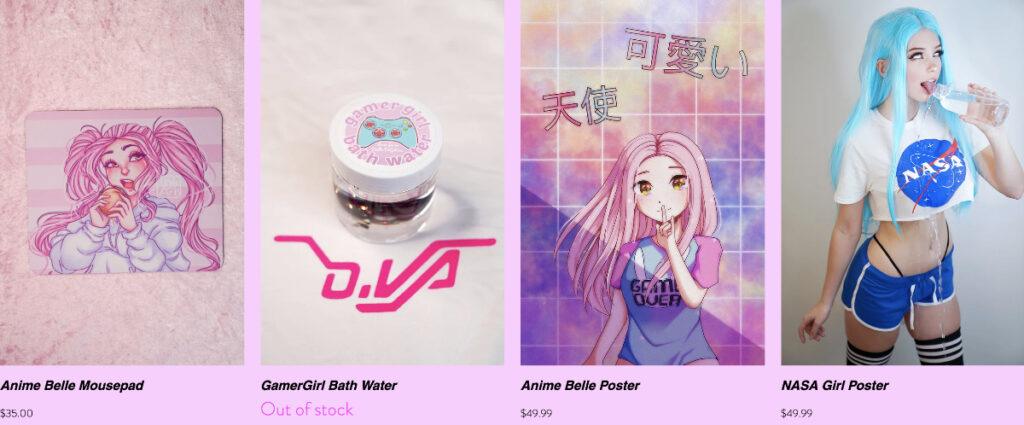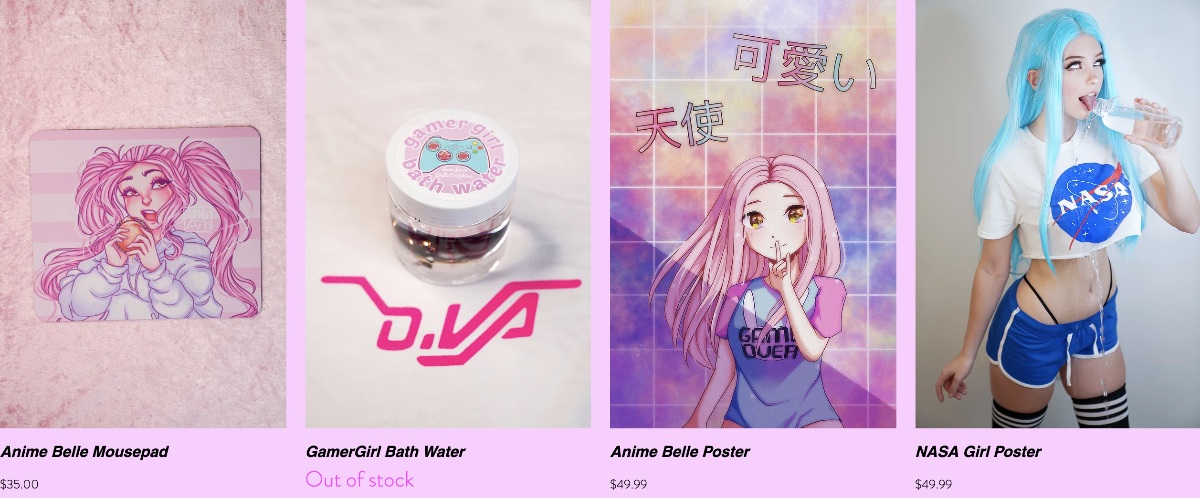 Belle sells hair bath water on her website, which means you too will have to get an online store where you can send your audience to and get them to buy from you.
I won't get into the whole "how to start an online store" guide as that's not what this post is all about, but I do have plenty of guides that I've published in the past which you can find here:
Promote The Hell Out Of It
One other thing that made this bathwater venture a success for Belle is also the huge media storm that came after this product went on sale.
Surely without all the sudden attention and people talking about it on social media, she surely would not have been able to sell as much so quickly (and for $30 a pop).
I'm not exactly sure of the number of units sold, but even she was surprised by all the sudden attention for her bath water bottles: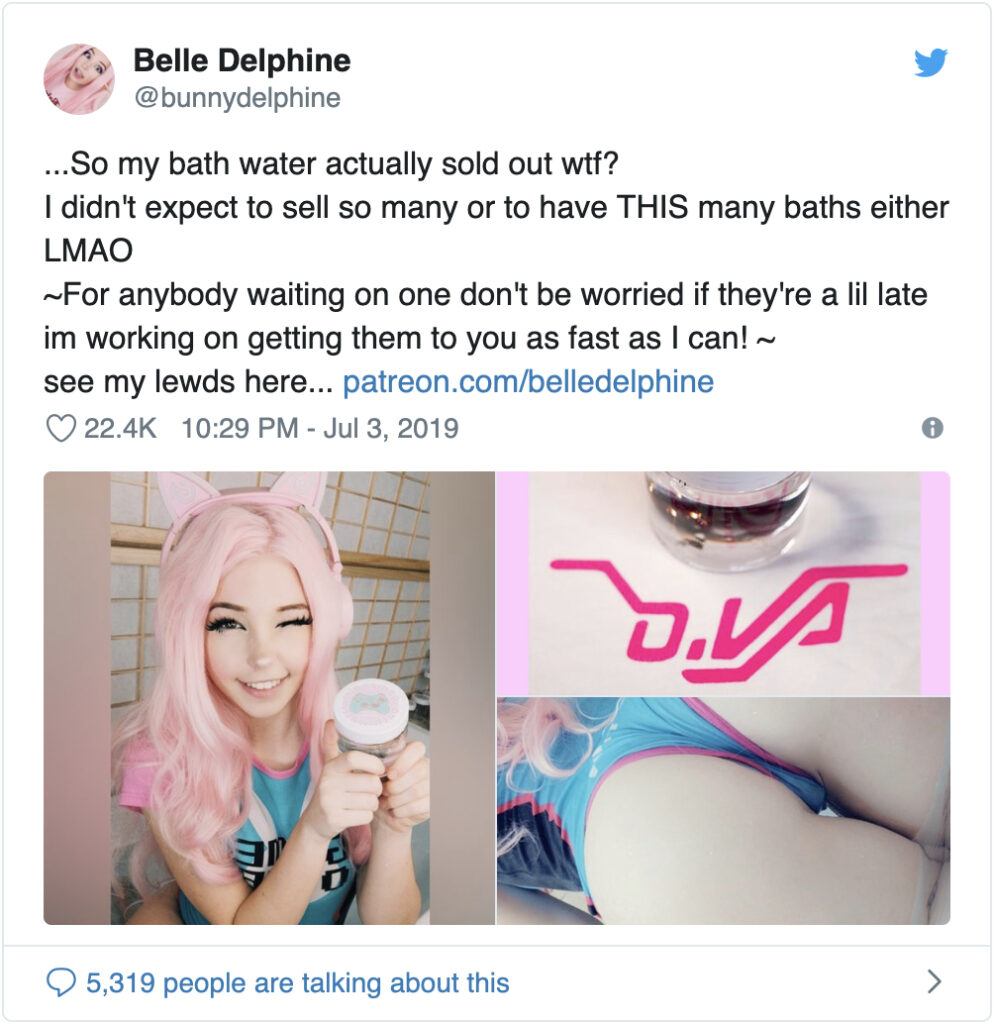 Should You Sell Your Bathwater Online?
I'm not one to judge about how people make their money, so if you think you can pull this off, I see no reason why you can't.
+ I've seen other similar ways to make money online that can also be seen as "weird" but they do make money, here are some of them:
5 Other (Similiar) Ways To Make Money Online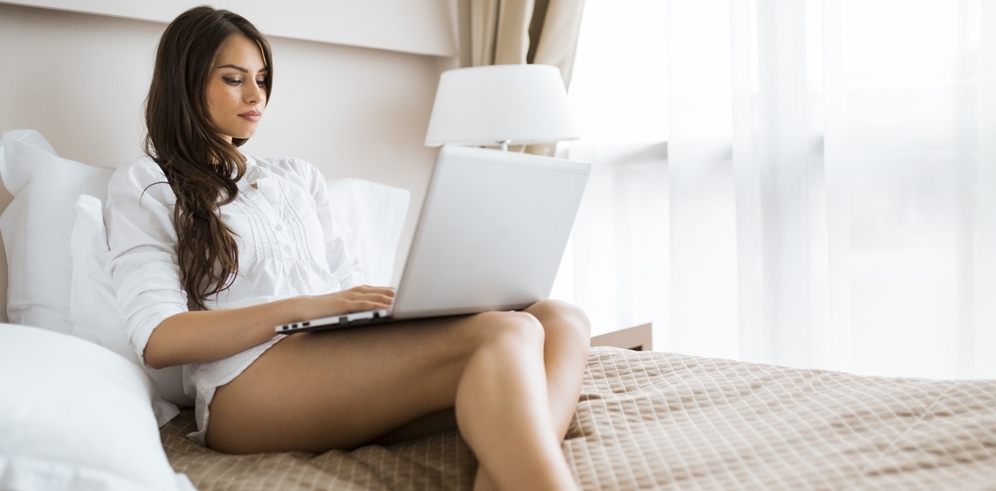 Want to get into the online sex work?
Here are a few alternatives – which are much easier to get started with – that you can look into:
Sell Nudes Online
Yep – you're already (probably) sending nudes for free, might as well get paid for it.
This guide here shows you how to make over $1000 sending nudes to people with deep pockets.
Sell Your Private Videos Online
Another way to make some extra money in a not-so-discreet manner is by selling your own nudes videos (and intimate adventures) online.
Quora.com has a great Q&A about this with plenty of sites listed where you can sell your private videos.
Sext With Strangers For Money
Ever want to make some money sexting? With the Arousr app, you can.
This great "make money sexting" guide shows you how to get started and how to earn ~$0.20c per message you send.
Become A Cam Girl
This may be the most profitable venture on the list, but as you may have already guessed – it does require you to be on camera, with thousands of people from all over the world watching you do your thing.
To do this, the best way to get started is by joining Chaturbate, one of the leading cam sites out there with millions of people ready to send you money.
If you're interested, you can see my complete guide on how to become a camgirl here.
Sell Your Dirty Underwear
Last but not least, I also have to list the now 2nd weirdest thing I have ever seen someone do online (apart from selling your bathwater) which is;
Selling your own used (dirty) underwear.
See my guide on how to make money with SofiaGray (the leading marketplace for this kind of fetish) for more information.
Final Words
Thank you for stopping by my website.
I hope the information provided here is enough to at least point you in the right direction of where and how you can get started selling your bathwater online.
While I am sure many are intrigued by how this girl managed to make a small fortune selling the most insane thing ever, I am sure it's not for everyone either.
If you're interested in making money online – but in a more "traditional" manner – you can see my guide on how to make $100 a day online – complete with a list of 15 legit websites to help you get started today.
I'll leave you to it.