Do you have a meditation/zen-living blog (or perhaps a social media following) you want to monetize?
You may want to consider monetizing your audience with some meditation affiliate marketing.
Below, I am sharing with you 11 meditation affiliate programs you can join and profit from, starting today.
As I'm sure you know already, meditation. mindfulness and zen-living is a booming industry in the West and it's time for you – the affiliate – to start making money promoting these offers (which there are plenty of with high commission rates).
Here are the…
11 Best Meditation Affiliate Programs (Reviewed Below)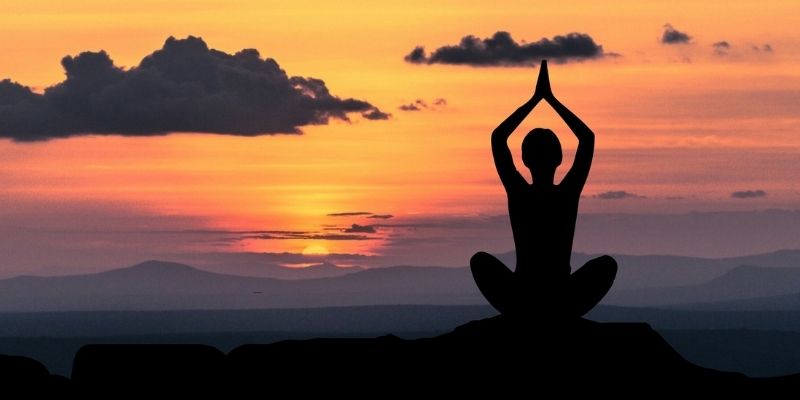 ---
---
Sura Flow

Sura Flow offers high-quality online meditation training. They specialize in Certified Meditation Training for Meditation Teachers and Coaches. The Sura Flow LIBERATE program is currently ranked as one of the top 5 best Certified Meditation Teacher Trainings by Mind is the Master. 
Sura Flow is offered by Sura, who previously worked in corporate on Wall Street. After long periods of stress and anxiety, she managed to find inner peace by cultivating a strong meditation practice. She later left her job in New York to travel to India so that she could study meditation intensively.
Sura is passionate about teaching creative meditation. She shows people how to create their own unique meditations. She also teaches people how to combine meditation together with coaching and energy healing to create optimal results. 
Sura Flow has an affiliate system for their flagship Meditation Teacher Training course, LIBERATE. Affiliates can earn as much as $600 per sale. The commission depends on the price point the client purchases the course. 
Other Sura Flow courses that affiliates can promote the Meditation for Anxiety, Meditation for Practitioners, Meditation for Relaxation, Meditation for Deep Healing, Energy Healing Techniques for Beginners.
Commission: 14% 
Cookie: 30 days
iAwake

Our brain is an evolutionary and dynamic living system that is the most complex and at the same time most wondrous organism in the known universe.
The brain is capable of growth and transformation throughout our lives and has the capacity to keep functioning at ever-higher levels. Meditation is the practice of training the mind just like you train your body.
Therefore, iAwake is a company that combines cutting edge neurotechnology and energy medicine in order to help people achieve deep meditation.
They use sound-based tools to provide guidance and help the listener to enter a deep meditative state. On their website, you can select the topic of interest and choose from the many soundtrack sessions that will help you feel relaxed, relieve stress, and have a better flow.
If you want to be part of a company that helps people to heal, optimize, and transform their lives, you can sign up to be their affiliate and earn up to 40% commissions from your referrals.
Their affiliate program is managed by Infusionsoft and they provide their affiliates with innovative, state-of-the-art tracking tools that allow you to check your commissions at any time as well access to optimized banner ads, images, promo videos, text links, and customized alerts in order to help you boost sales.
Commission: 40%
Cookie: 365 days
Dharma Crafts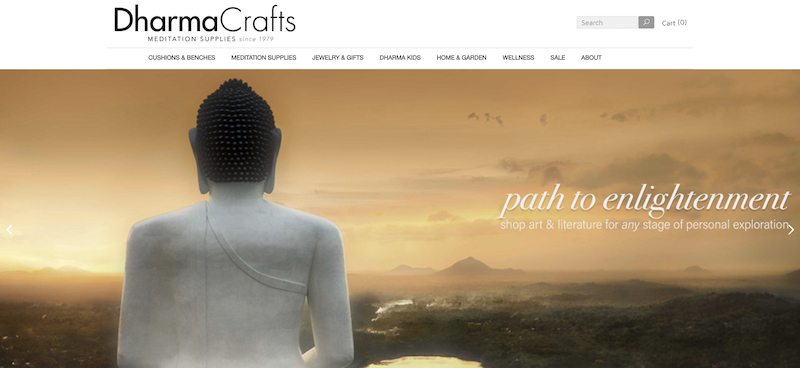 DharmaCrafts is an online catalog that offers the highest quality meditation supplies that will help you inspire your spiritual practice.
The company was started back in the late 70s by a single woman who was on a mission to provide the community with teaching and products that will help support spiritual practice and inspire everyday life.
Some of their products today include meditation clothing, cushions, benches, bells, statues of Buddha, incense sticks from around the world, and so much more. Their average sale value is $150.
DharmaCrafts has an affiliate program that is managed with ShareASale and their affiliates are given access to banner ads, text links, reporting tools, and many other resources that will help boost sales.
Their affiliate dashboard also allows affiliates to track how their links are performing and how much they've earned from their referrals.
Commission: 9%
Cookie: 30 days
Live & Dare

Live&Dare is one of the top five most popular meditation blogs on the planet and is created by an international author, meditation coach, and speaker, Giovanni Dienstmann.
Giovanni is an expert in helping people overcome stress and anxiety in order to live a more calm and centered life, therefore Live&Dare is a platform for people who want to improve their well-being and explore a deeper purpose in life.
If you are a blogger, podcaster, writer, or you have a large social media following, you can apply to become affiliated with Live&Dare and earn commissions by recommending Giovanni's meditation courses to your followers.
Affiliates can join the program for free and will be given a unique link that can be posted on their websites, blogs, and social media platforms and earn up to 40% commissions whenever your referrals sign up and buy a course.
As an affiliate, you will also be given access to analytics that will show you the clicks and conversion rate.
Commission: 40%
Cookie: 60 days
Mind Place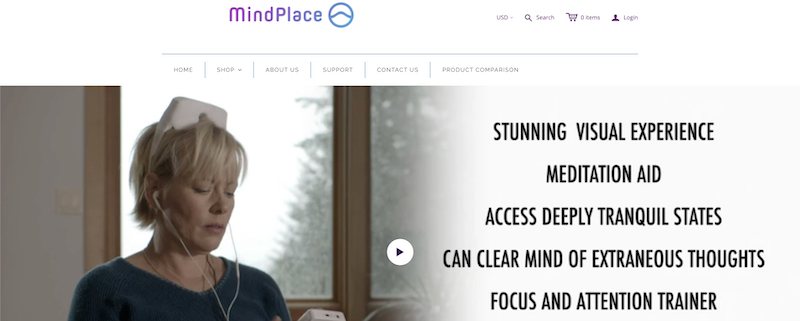 MindPlace is a company that's seen the beginning of the meditation technology revolution and they have been ahead of the curve since 1988 with a simple mission to provide tools for the inner explorer to create a more centered and enjoyable life.
They only have several products, but these are very high-ticked and very specialized. MindPlace produces sight and sound meditation glasses and systems that will help the user get to their place of zen faster and enhance the positive experience from meditating.
Their systems are used for cognitive enhancement, peak performance, focus, meditation training, as well as personal development, however, these are impressive but also widely misunderstood products, so they are going to need some explaining.
Therefore, if you have a website, blog, or social media platform where you can give good information on their products, you can apply to become affiliated with MindPlace. 
They are offering a generous 20% commission on all purchases generated through your referrals. Which is not bad at all, when you consider that one of their most popular products, the Kasina costs $349. That's a commission of $69 for you.
MindPlace also provides their affiliates with a variety of banner ads and text links as well as access to their affiliate dashboard, where they can track the commissions earned.
Commission: 20%
Cookie: 60 days
Sounds True

SoundsTrue is an independent multimedia publishing company that aims to inspire and support spiritual awakening. They have created the largest library of transformational teachings in the world and have hundreds of different products.
Some of these include books on how to meditate and live your life in peace and love, various audio products based around meditation and peaceful living, and a selection of home study courses.
Whether it's teaching some of the techniques of calmness and peace or direct guidance, these pieces all wonderfully relate to meditation.
Therefore, if you have your own website, blog, or social media platform where you can promote these to your followers, you can sign up for the SoundsTrue affiliate program and start earning 35% commission for each sale generated through your referrals.
Their products have a wide price range with some of their books ranging from $10 – $20 while other products such as their courses can go all the way up to about $300 for an entire course.
So not only do you have the low but you also have those high-ticket items that are incredibly important for your affiliate marketing business to thrive.
Their affiliate program is managed by HasOffers and they provide you with all the resources and tools you need to get you started.
Commission: 35%
Cookie: 14 days
So Well

SoWell is a company that has been providing in-demand, wellness and lifestyle products since 2004. They trade organic, vegan, and cruelty-free Himalayan salt lights, Himalayan salt therapy products, and everyday essentials such as their own vegan skincare and cosmetics line.
Endorsed by authority medical and scientific sources, salt therapy provides numerous health benefits including respiratory, detoxification and mental wellbeing.
In particular, Himalayan salt products now generate billions in global revenue, with Himalayan salt lamps and salt therapy products accounting for a fast-growing segment in the wellness industry.
Whether you are a SoWell customer seeking to become an ambassador for their brand, or a health and wellness blogger, there is a vast potential to tap the growing demand of wellness lifestyle products through their affiliate program.
The SoWell affiliate program is hosted by the top-tier affiliate network ShareASale and they will provide you with all the tools needed to become a successful affiliate partner.
As an affiliate, you will have access to in-depth tracking reports as well as a data feed with 170+ SoWell lifestyle products, promotional links, and a large collection of marketing material, including seasonal banners and video creatives.
Affiliates earn 11% default commission, however, SoWell also offers performance incentives, free products for review and huge discount bonuses.
Commission: 11%
Cookie: 90 days
Buddha Groove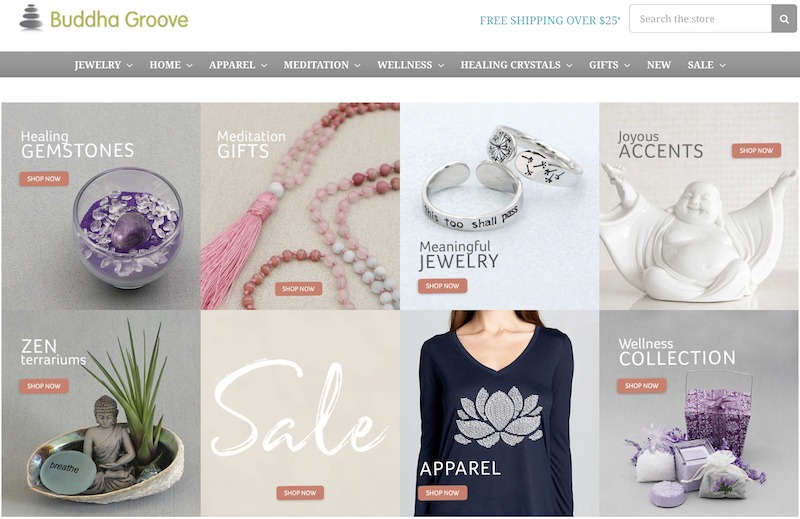 BuddhaGroove is a family-owned online retailer that offers meditation-related products. They have a wonderful selection of just about anything you would need to get you started with meditation such as oils, teas, candles, and incense.
Additionally, they also have a category devoted to making meditation jewelry, apparel, mala prayer beads, and necklaces as well as a vast collection of zen terrariums.
If you have a website, blog, or social media platforms that focus on providing information on meditation, you can promote these products to your followers and earn commissions in return.
BuddhaGroove uses ShareASale to manage their affiliate program and affiliates can utilize their selection of videos, banner ads, text links, and data feeds in order to boost sales and earn higher commissions.
Their average sale value is $100 and the commission on this is 10%. Additionally, select affiliates are also given co-branded landing pages and exclusive offers to promote.
Commission: 10%
Cookie: 14 days
Better Listen

BetterListen is an independent audio media publishing company that produces and publishes audiobooks and courses by some of the world's most outstanding thinkers, educators, authors, and holistic healers.
Their mission is to provide listeners with timeless audiobooks, online courses, and media programs that will help connect individuals to themselves and to the world, by utilizing the power of traditional wisdom and inspirational ideas.
If you have an online platform that focuses on inspiring people to be in peace with themselves and live a more quality and centered lifestyle, you can sign up on their affiliate program where you can earn up to 20% commissions by promoting their products.
BetterListen has an affiliate program that is managed by ShareASale, where affiliates are provided with a large selection of text links and banners that they can share with their followers in order to help boost sales.
Additionally, affiliates often receive newsletters to keep them informed about the program updates, promotions, contests, as well as incentive opportunities.
Commission: 20%
Cookie: 45 days
Ziva Meditation

Ziva is a site that offers a wide range of courses and training seminars on guided meditation.
It was first started by meditation expert Emily Fletcher who teaches a style of meditation to companies like Google, Harvard Business School, NBA players, busy parents, stressed entrepreneurs and everyone in between.
The Ziva meditation course teaches you how to incorporate mindfulness as part of the Ziva technique and each meditation session starts with guided mindfulness exercises.
Emily teaches you this meditation technique in 15 days through a series of online training you receive in your inbox. Besides this, you will also get access to live, monthly group coaching calls, bonus videos, and worksheets centered around meditation.
In addition to the training courses, Ziva has a shop for various pieces of branded products. These include hoodies, books, essential oils, and much more.
If you have an online platform, you can sign up for the Ziva affiliate program and start sharing your unique affiliate link with your followers. Whenever your referrals purchase the online meditation training, you will earn a 25% commission.
Additionally, you will be given access to their affiliate dashboard where you can track your earnings as well as a range of promotional materials that will help you drive more sales.
Seven Minute Mindfulness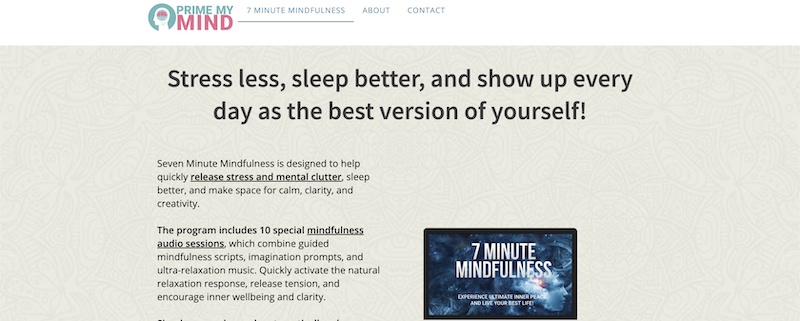 SevenMinuteMindfulness is a program designed to help you quickly release stress, sleep better, clear mental clutter, and make space for calmness and clarity.
The program consists of 10 audio sessions on mindfulness which combine guided scripts, imagination prompts, and ultra-relaxing music as a fast and super easy solution for people looking to experience the full benefits of being mindful.
If you have a web presence related to mindfulness, meditation, success, the law of attraction, and health, this might be a great time for you to become affiliated with SevenMinuteMindfulness. 
You can promote the program and earn up to 75% commissions for selling the product your followers will love.
SevenMinuteMindfulness will give you access to their promotional material in conjunction with their affiliate promotions that will help you drive more sales and high commissions.
Commission: 75% + 50% on existing customers
---
Can You Make Money As A Meditation & Mindfulness Affiliate Marketer?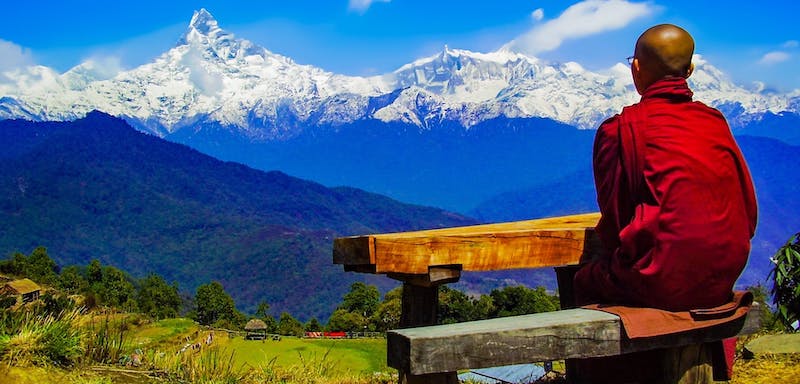 As sure as this monk is of the fact there's a mountain in front of him, I am sure you can make money as with the mediation niche.
As you've seen from the above list of affiliate programs, there are plenty of high-paying meditation offers which you can promote.
From physical products to meditation courses and everything in between, if you have an audience that's into meditation, then there's definitely (good) money to be made in the niche.
If you don't have an audience already, then the first thing you should do is to get started building one.
From my experiences, I can tell you the best way to get started building your audience is through having your own website where you publish helpful information related to your niche (in this case; a meditation/mindfulness blog).
Once you have an audience built up, you can then leverage the above affiliate offers to your audience and you're in business.
NB: Do you want some more affiliate program recommendations? Here are: