Welcome to what I promise you to be one of the best Shopify tutorials for beginners you will likely ever read.
That's a big promise I know, but after seeing how many people struggle with building Shopify stores;
I've decided to condense my experience building multiple Shopify stores these past 3 years to hopefully make the process of building your own store not only easy but also profitable.
If you're looking to get started with Shopify dropshipping, I'd also suggest you take a look at my guide on how to do dropshipping.
If you're just here to learn how to build a Shopify store, keep reading as I am about to show you all you need to know and do to get started.
Here is what I will be covering in this guide:
What Is Shopify (& why it's the best platform for ecom stores)

How to get started with Shopify

How to set up a domain name with Shopify
How to pick a theme (I'll also share with you my favourite free theme that's actually better than most premium themes you will find)
How to set up create and set up products
What to include in your product pages
How to install Google Analytics
Which Shopify plan to get
How to set up a payment gateway (both credit card and PayPal)
and a whole lot more (too many to keep listing here).
Even though there's a lot to cover, don't worry as I will walk you through it all with text, images and videos as well.
I even decided to create a new Shopify store myself just to document the exact steps you need to get started.
So, if you're looking for a Shopify tutorial that you can follow to build your own store, consider this your lucky day as you're about to finally get the step-by-step guide you've always wanted.
Let's get started…
What Is Shopify (& Why Is It Your Best Option)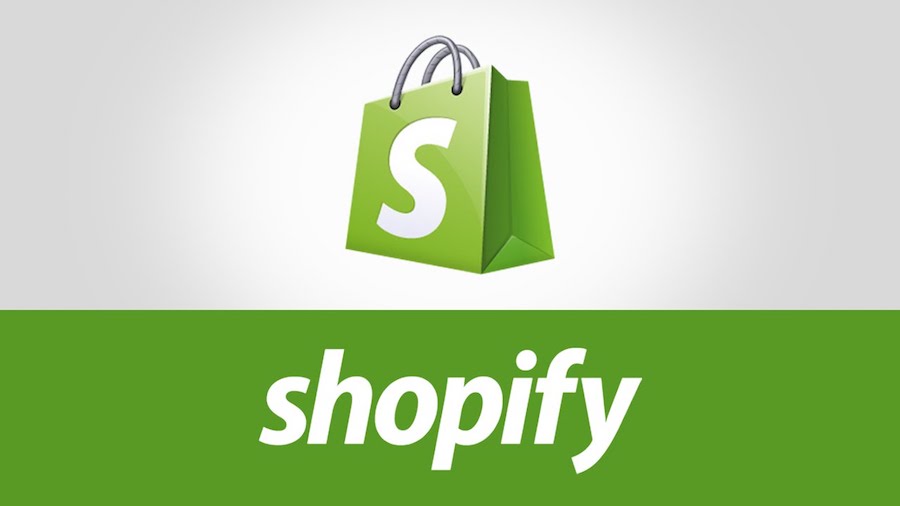 I've often said that Shopify is by far the best online store builder you can find, and I will stick to that until something better comes up.
At the time of writing this guide; Shopify is the undisputed standard for ecom businesses online and you'd be a fool to try to look for alternatives when Shopify has such a wide use case while also being one of the best priced stored builders available.
For my ecommerce businesses, I've only ever used Shopify and I've never had an issue that made me regret my decision.
While you can find many alternatives, don't bother as you'll just be wasting time and money.
What Makes Shopify Great? (6 Reasons Why You Should Only Use Shopify)

Everything Works As-It-Should
Don't you just hate it when you try to do something – as it should be – but it never works out exactly how you want it/expect it to be?
Using software – especially poorly developed software – always leads to such frustrations but what has surprised me about Shopify how everything works as it should.
The many plugins, extensions and themes you get from Shopify all work perfectly well as intended without any hiccups.
Sure you may have a situation where you would need to edit a few lines of code, but everything pretty much works as it should and that is invaluable.
No Technical Experience Required
As I said above, everything provided by Shopify works smoothly and without any headaches.
The process of building a new store with Shopify has been simplified as much as it can be so if you're worried that you do not have the "technical skills" to build a Shopify store, you can stop worrying right about now.
As you are about to see below in this Shopify tutorial, I will talk you through the next step by step from start to finish, so you will see how easy it actual;y is to build a Shopify store.
Easy To Make Money (& Collect Payments)
If you're starting a new Shopify store, then it's without a doubt for the purpose of selling something in exchange for money.
While there are plenty of Shopify alternative payment gateways which you can connect to, Shopify comes with a built-in payment system that's already set up for you to collect payments from your customers.
Super-Smooth Customer Support
Need some help with troubleshooting?
Even though it's rare you come across a problem that you can't fix yourself with a quick Google search, the Shopify support team is always there to help you if you feel you're facing a problem that needs their input.
Starting an ecom business – without all that goes into it – is a huge step for many and knowing the Shopify team is always there to help you out, is a big plus in my book.
Their Pricing Is Just Right
The basic cost of entry for a new Shopify store is just $29 per month.
$29 per month to have the most powerful ecom system set up ready to make you money is a pretty damn good deal.
Can you imagine starting up a "store" in the offline world?
It would cost you $100,000s but with Shopify, you get a worldwide business for less than $1 a day, I think it's a pretty damn good deal.
Shopify Stores Are "Google Approved"
One thing I want to add here even though many do not utilize SEO (search engine optimisation), is that Shopify stores are very much Google friendly, and I will explain why.
When it comes to content in the written form, Google prefers WordPress website since everybody uses WordPress to launch blogs.
When it comes to ecom stores, – since Shopify is the leading provider – Google sees Shopify businesses as "safe to rank".
Now that we've covered why Shopify is so great, let's now get to the meat of this Shopify tutorial and show you…
How To Start A Shopify Store (Getting Started)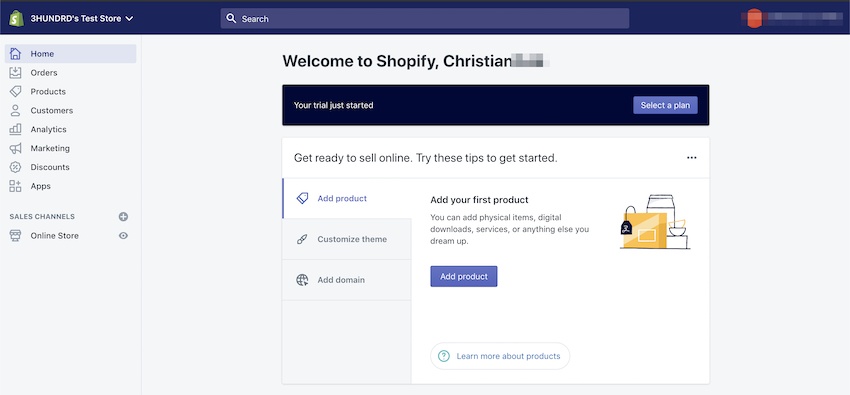 Visit The Shopify.com Website
First things first; visit the Shopify website using this link and claim the special bonus kindly offered by Shopify to get 14 days of free access to the platform.

Insert Your Email Address To Get Started
Once on the page, you can either click the 'Start Free Trial" button on the top right corner, or you can go ahead and directly insert the email address you wish to use in the email sign up form.
You will then be redirected to the page where you need to fill out your desired password and also choose your Shopify store name.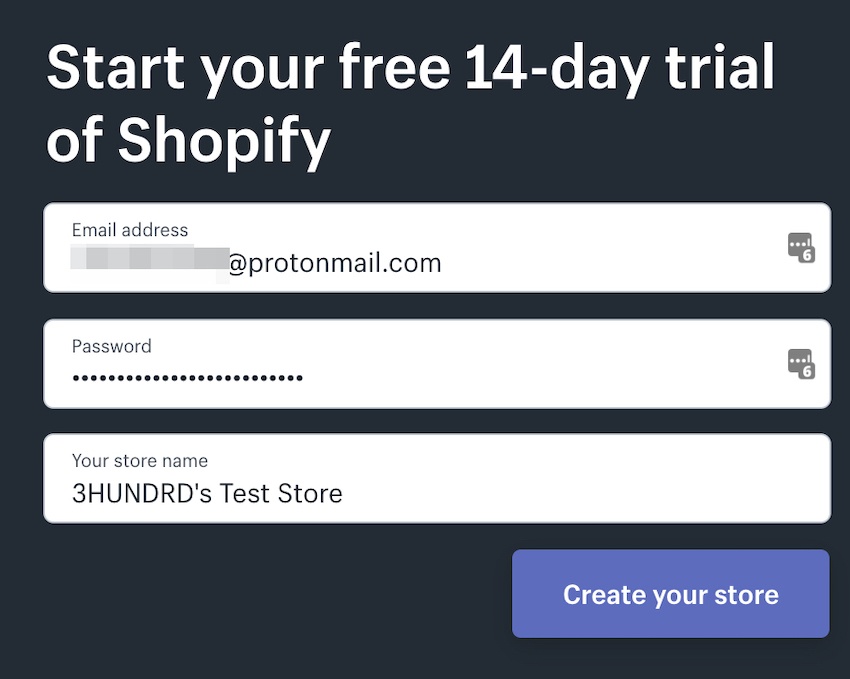 Fill Out How You Plan On Using Shopify
This is just a quick survey before you can access your store.
The information you provide here will help Shopify customise the experience for you and also collect a bit of data so they can offer you a better, more tailored service.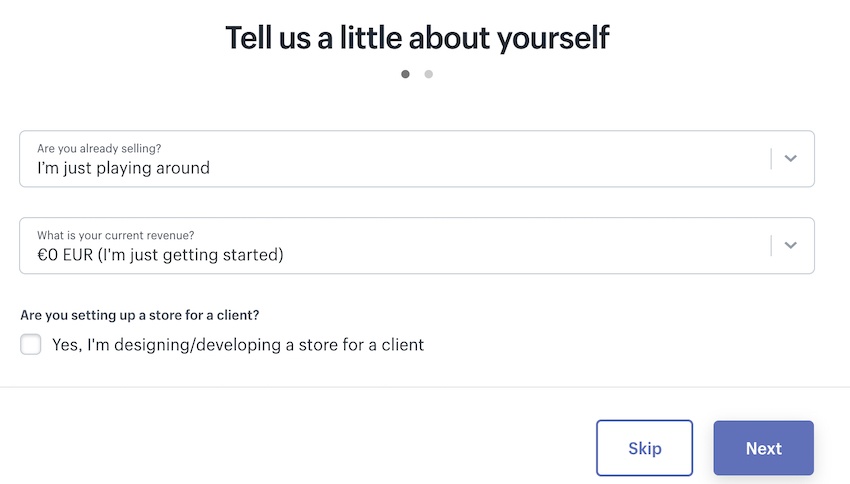 I highly recommend you fill this out as it will make the experience of using Shopify and starting your new store much better.
Once you've answered this 2-question survey, you are then asked to fill out your details such as name, address, etc… (don't worry, this is just for Shopify and it will not be published publicly on your store).
Congratulations on Your New Shopify Store

That's it – that's all there is to creating your (first) Shopify store.
Pretty simple right?
Of course, it does not end there, let's now see how you can go and make your Store a successful and profitable venture.
Next up, I will be talking about setting up your new store (with a cool theme, a domain name, product pages, etc)
Setting Up Your New Shopify Store

Picking A Theme For Your Store
First thing on the agenda now that you've got your new Shopify store set up and running is to make it look how you'd want it to look (and it's super easy to do with a variety of different plugins and themes).
The "out-of-the-box" version of your store uses the Debut theme (which you can see a built-up demo version of down below):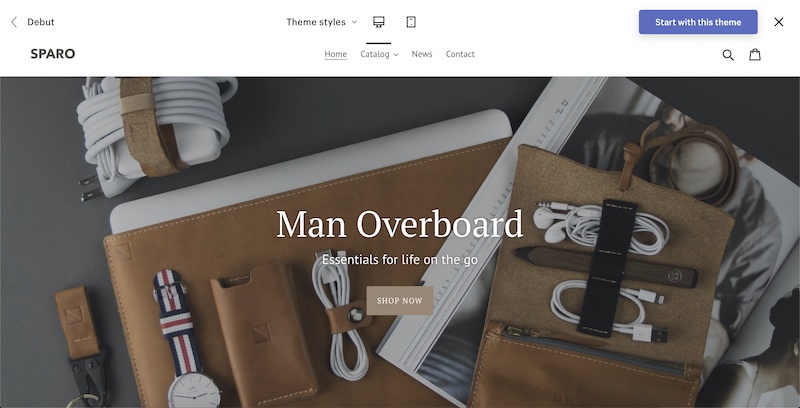 While this is indeed a beautiful theme, since everyone uses this theme, I often like to go for an alternative.
Now there are plenty of premium themes you can buy and install and these usually come with a few extra bells and whistles but you do not need a premium theme just yet.
You can either keep the current Debut theme installed, or you can also look into my personal favourite which is the "Minimal" theme which is pictured below.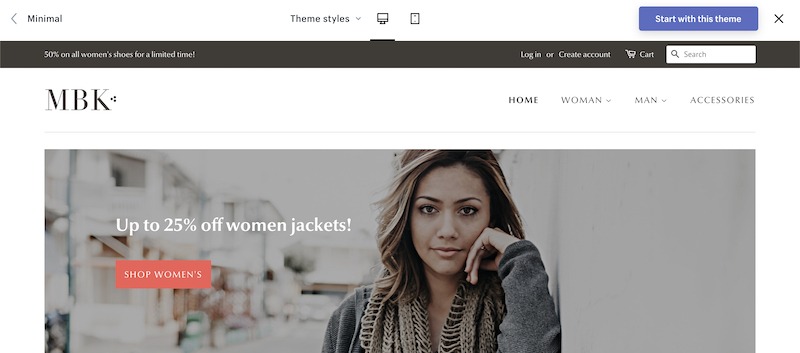 For the sake of this Shopify tutorial, we'll just keep with the 'Debut" theme but if you want to install another theme, you can see how that is done in this great video-guide below:
How To Set Up Your Shopify Theme
Even though it may seem complicated to beginners to edit and set up their theme, it's pretty damn easy to do since it only involves drag and dropping "boxes" on the Shopify theme home page.
To first access the customisations area, you need to go to "Sales Channels" in your left menu, click on "Themes" and then the "Customize" button on the right.

Once in the Customisation menu, you simply have to drag around the boxes and make it look as you'd want it to be.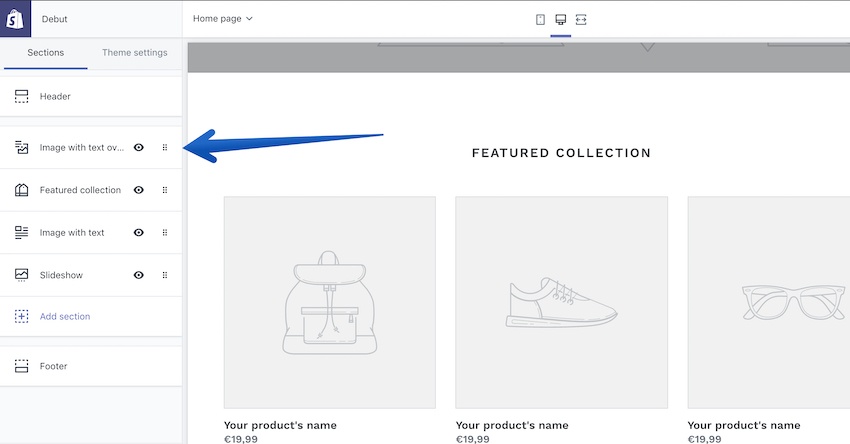 What you see in the left toolbar is what is currently on the homepage, if you want to add/delete more sections, you can do so easily from the "Add Section" button.
Sounds complicated?
No worries, here's another great video guide on how to customize your Shopify theme:
That is all there really is to it.
Of course, once you have products, you'll be able to see much better how everything looks so let's just move on to that now so I can show you how to add products to Shopify.
How To Add Products To Your Shopify Store
Now there are two ways you can add products to your store, and both have a different way of adding them so let me first tell you what two options are available and then, you can see what works best for you:
Adding Your Own Products
If you have your own products (which you produce and manufacture), you can very easily add these products by going to "Products" in the left side tab and then clicking on the "Add New Product" button:
This will open up a new page for you which you can use to add your products:

Simply enter the title/name of your product, a description, images (very important) and also select the category of your product.
Again, I will leave for you below one of the best video guides so you can see how it's done in a step-by-step manner:
Adding DropShipping Products
What if you do not have any products of your own to sell?
Don't worry, this is where dropshipping comes in.
If you don't have your own products to sell, you can outsource them from China using AliExpress and list the items on your store.
When a customer buys a product, the order will be shipped from AliExpress to the customer and all you need to do is keep the profits on the sale.
It's a bit of a dry explanation I know, but I do have a fantastic dropshipping guide for you here to show you exactly how this business model works.
It's not complicated at all to set up and it's also 100% free.
Just use the Oberlo plugin to import products and when a sale comes in, Oberlo will semi-automatically order the item from AliExpress and send it to your visitors.
How To Launch You New Shopify Store
Once everything has been set up (your home page, your domain name, and your products) and your store is looking 'ready to go", it's time to go LIVE.
Here are the 5 things you need to do to be able to launch your store and start your new ecommerce business:
Connect Your Payment Gateways
Of course, you want to get paid for the products you sell right?
This is where payment gateways come in.
To set up your payment system, you just need to do to "Settings" > "Payment Providers".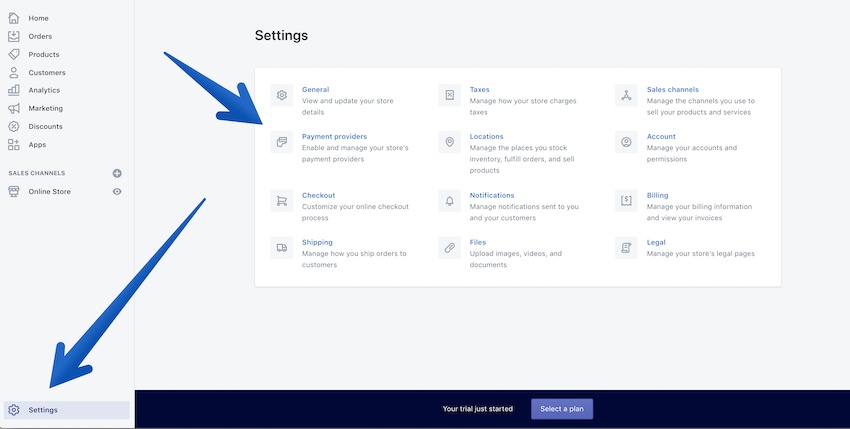 By default, PayPal Express checkout is already set up but you need to activate it by logging into your account, you can see a video of how to do that here:
Now PayPal does allow you to collect payment from Credit Cards just in case a potential customer does not have a PayPal account, but they do need to create a PayPal account to be able to purchase.
A workaround this is to by setting up a Credit Card payment processor and if you're one of the lucky ones, you can use Stripe (you can see how to set up Stripe on Shopify here).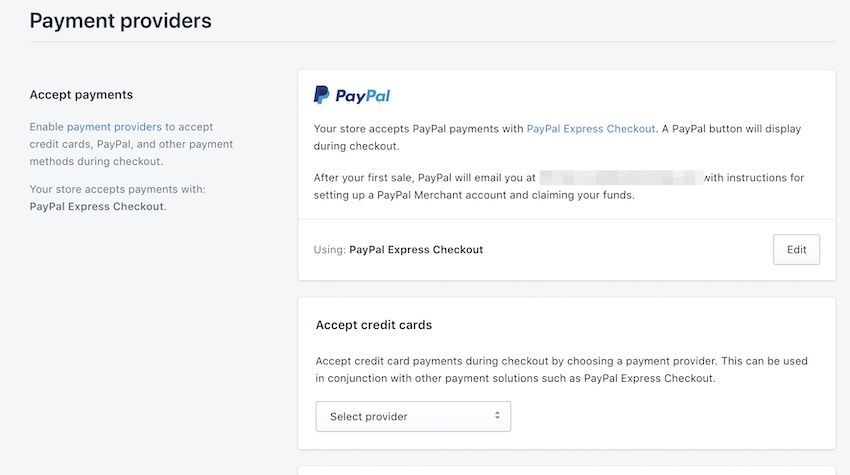 If – like me – you are from a country that does not yet support Stripe (it sucks), you can use 2Checkout.com as an alternative, it's the same one I have set up on my stores.
Double-Check That Everything is Set Up Properly
Once your payment system is set up (which is a quick 10-minute job), you need to go through the store and see if everything looks good.
I would also advise you to run a test checkout to see if there are some hiccups somewhere, there shouldn't be – but it's always best to double-check everything.
Check if your homepage is to your liking
Check if you've added all the products
Check if all the prices are correct
Check if the payment structure is working
Check if images are present on all product pages
One other thing you must check (which is something many never do is):
Check How Your Store Behaves Mobile
Both the "Debut" theme and the "Minimal" theme I recommended above work beautifully on mobile so you should not have any issues with them, but;
You still should go through your site (as if you were a customer) through a mobile device.
See if everything aligns, if it loads fast, if images show up properly, etc…
Mobile is where many people shop so getting this right is super important.
Here's a great video to show you how to make sure your Shopify store is set up correctly for mobile:
Install Google Analytics
Now Shopify provides their own Analytics software but you'd be better off using the free tool called Google Analytics.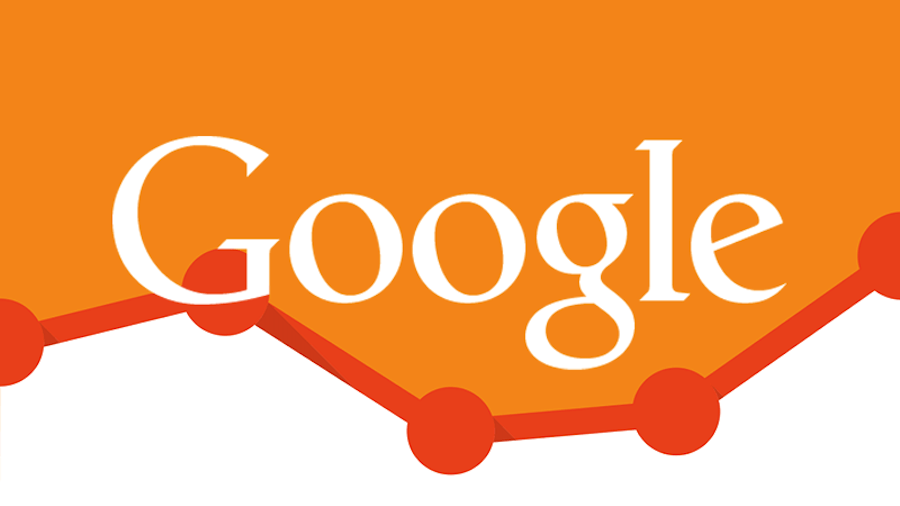 This will give you all the data you need to know about how your visitors are engaging with your store, including:
Where your visitors are coming from
Which traffic source is converting well
What products people are clicking on
The average time on page
and 100s of other key metrics like that.
While it's not a complicated task to pull off, you'll be better following instructions from a video so here's how to connect a Shopify Store to Google Analytics:
Choose A Plan (& Register A Domain)
Now, remember when I told you that if you join Shopify through this link, you get a free 14-day trial?
Great.
Now – all the above can be done in these 14 days (actually it would take just a day to set all of it up but let's just assume you took your time with it).
While on trial, you can not go live with the store so this means that once you are ready to unleash it to the world, it's time to pay for a Shopify subscription and register a domain.
A domain will run you $14 on Shopify, and that's for a whole year while a basic plan will run you just $29 for your first month.
This means the total cost of your new store is just $43 and $29 each month after that.
So, how do you go live with your new store?
Here's how…
Step 01: Visit the "Select Plan" page
In your dashboard, you will see this little banner pop up everywhere so once you are ready to pick a plan, simply click on it and the following page will show up: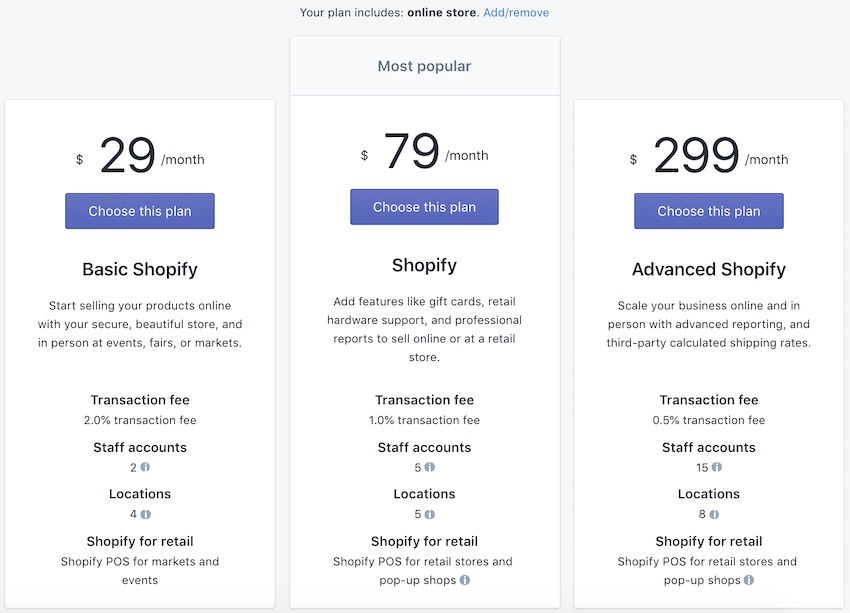 Just pick the plan you want (again; the $29 is more than enough) and you're good to go, next up is choosing a domain.
Step 02: Buy Your Domain Name
To buy your domain, simply go to the "Domains" tab on the left and then click the "Buy A Domain" button in the top right corner.
Simply insert the domain you'd like to purchase (you might find the one you like is taken, just keep try variations of it and pick the next-best-thing):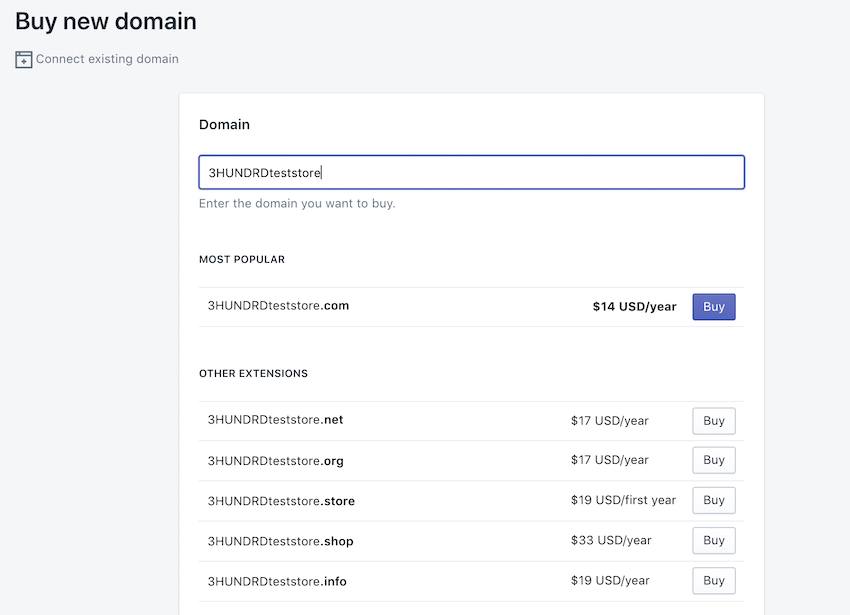 NB: While you can buy domains from other websites, it's best to go through it via Shopify so it integrates with your Store immediately and does not open you up to technical issues.
After you've paid for your domain, your store can then be accessed through that address and well done…
You're all ready to launch your brand new store.
Now, how do you get customers to a brand new Shopify store?
I'm glad you asked…
How To Promote Your New Shopify Store
So your store is looking great, it's accessible on the world wide web, and you are ready to make some money.
Great start, but to make money, you need to get people to visit your store first.
How do you do that?
Using word-of-mouth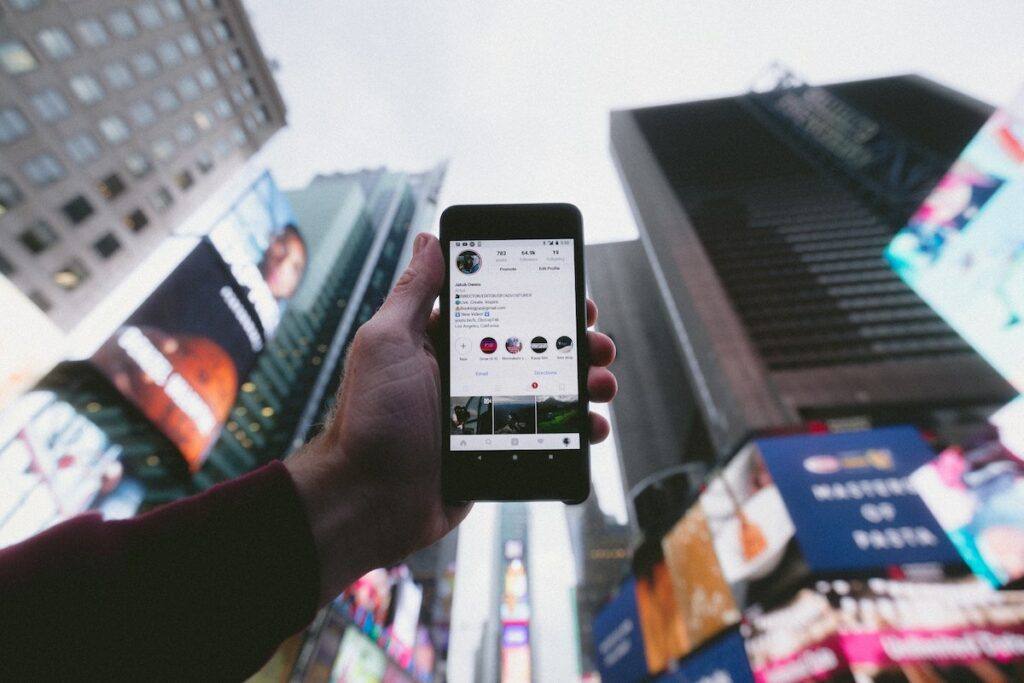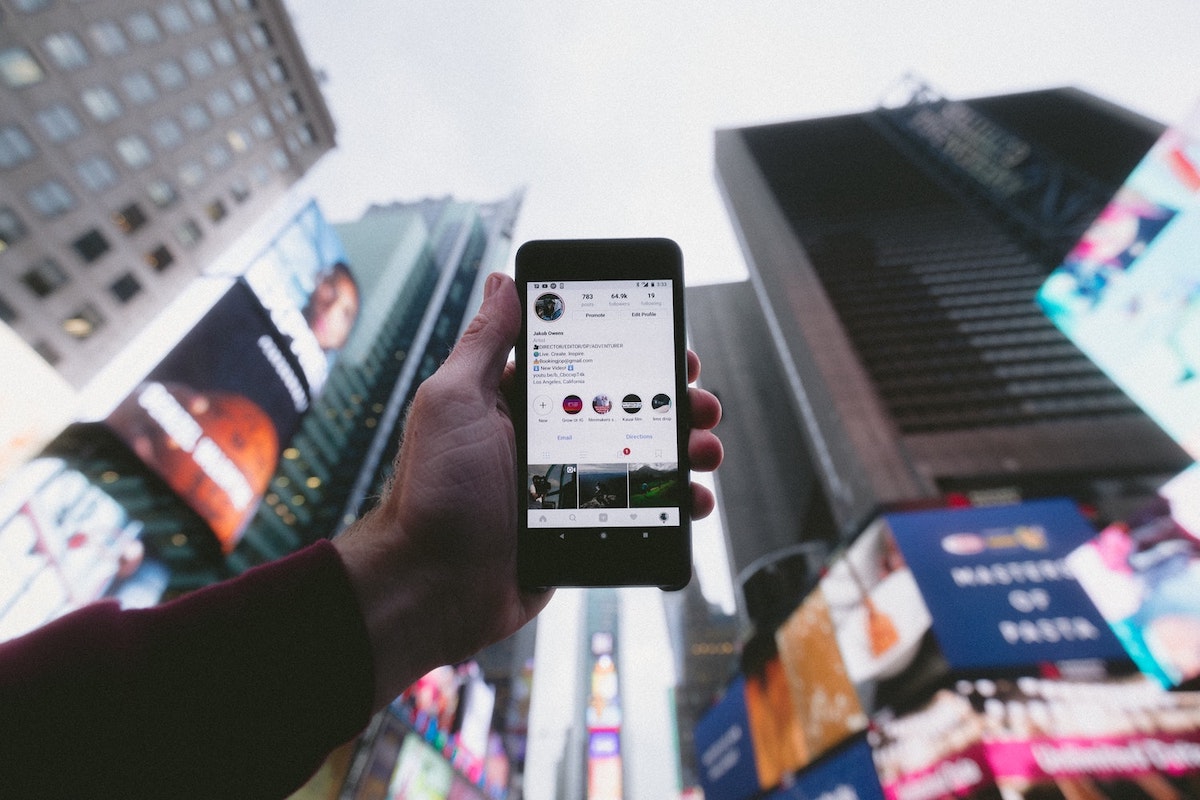 If you have a social media presence (whether big or small), start posting about it online.
This will cost you nothing and you might even get a few sales just from sharing your store with your friends.
Of course, you can also create a dedicated social media presence for your store and build that out but to get the ball rolling, you can easily start getting traffic by sharing it with your friends and family (and asking them to share it as well).
Pinterest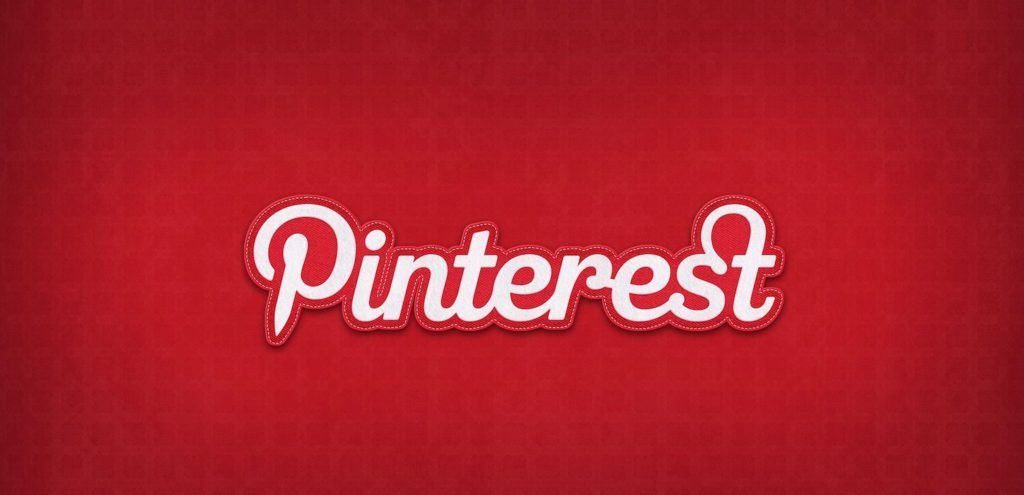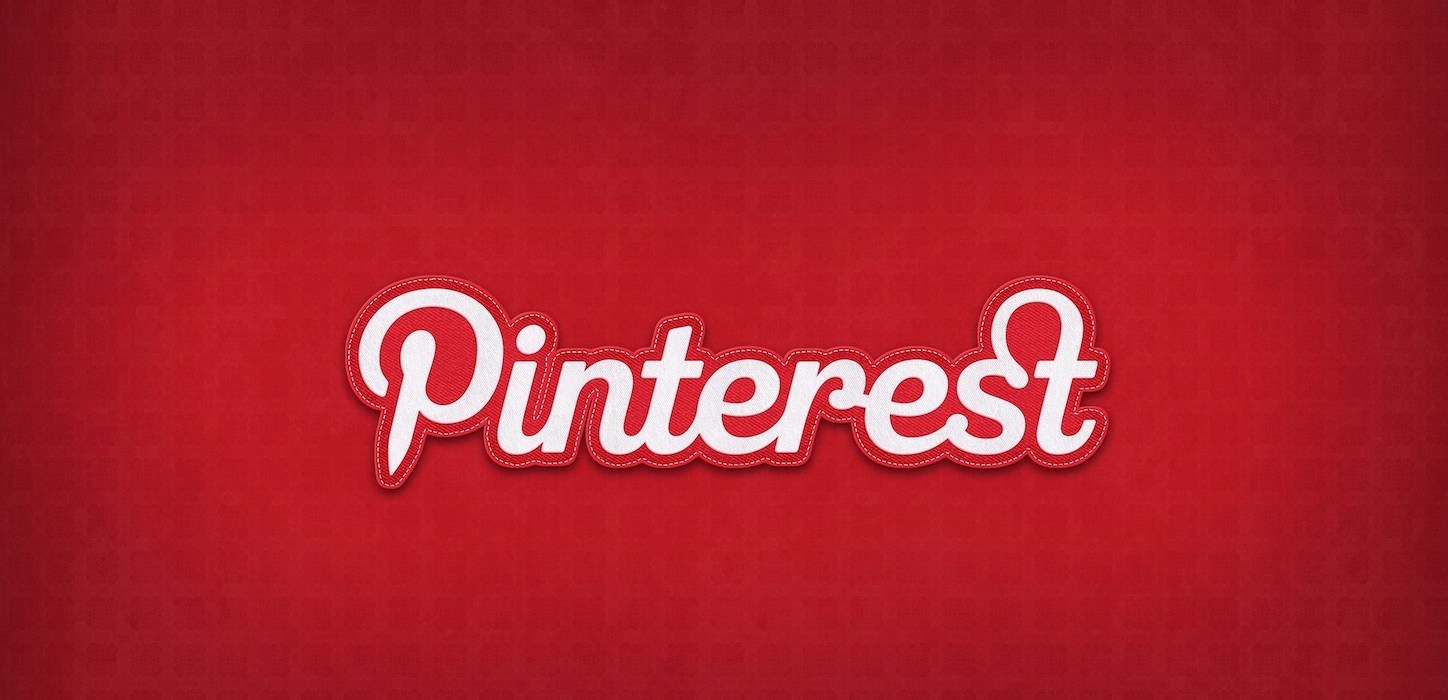 Depending on the products you sell, you might even want to put some effort on Pinterest since it has huge viral potential and a lot of people buy a lot of things just because it's on Pinterest.
I have a great guide on how to get traffic from Pinterest here if you are interested.
Facebook Ads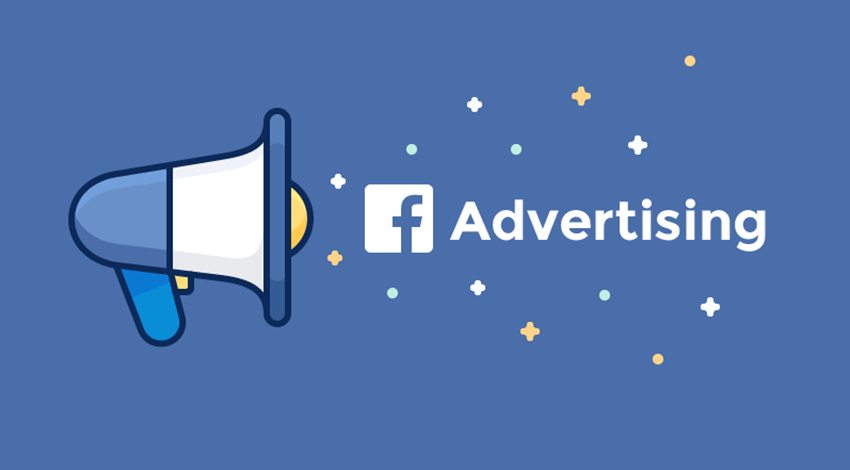 The secret behind ecom success is Facebook Ads.
While this will take a sizable budget to start, this is by far the best way to get traffic and to get sales on your store.
It's also a tad bit technical so don't just jump into Facebook ads blindly as you are guaranteed to lose money.
You can see this course here for more information or you can follow some Facebook Ads YouTubers and see how they do it.
One of my favourites that I learned a lot from is Tristan Broughton:
SEO (Maybe?)
I'm an SEO guy at heart so I always love to build up the SEO (search engine optimisation) for all my stores.
Starting out,m you may not want to focus on this just yet as Shopify SEO does take some time and you won't be getting any results for at least 3 months.
however, once your store is becoming successful – I highly recommend you spend some time on your SEO as it's a big money maker.
If Google starts sending you traffic (traffic that is ready to convert and buy from you) you will be making some incredible profits since you won't need to spend money on ads.
This is how I run most of my dropshipping stores today.
Shopify Tutorial: Final Words

Congratulations!
You've made it to the final words of this mega Shopify tutorial for beginners and I hope you enjoyed this post.
It took me well over a week to put this all together so I hope this article was useful to you and to your business.
If you have any questions, be sure to let me know in the comment section below and if you are ready to go ahead and get started on your Shopify store;
Don't forget to claim your 14-day free trial using this link here.
I'll leave you to it.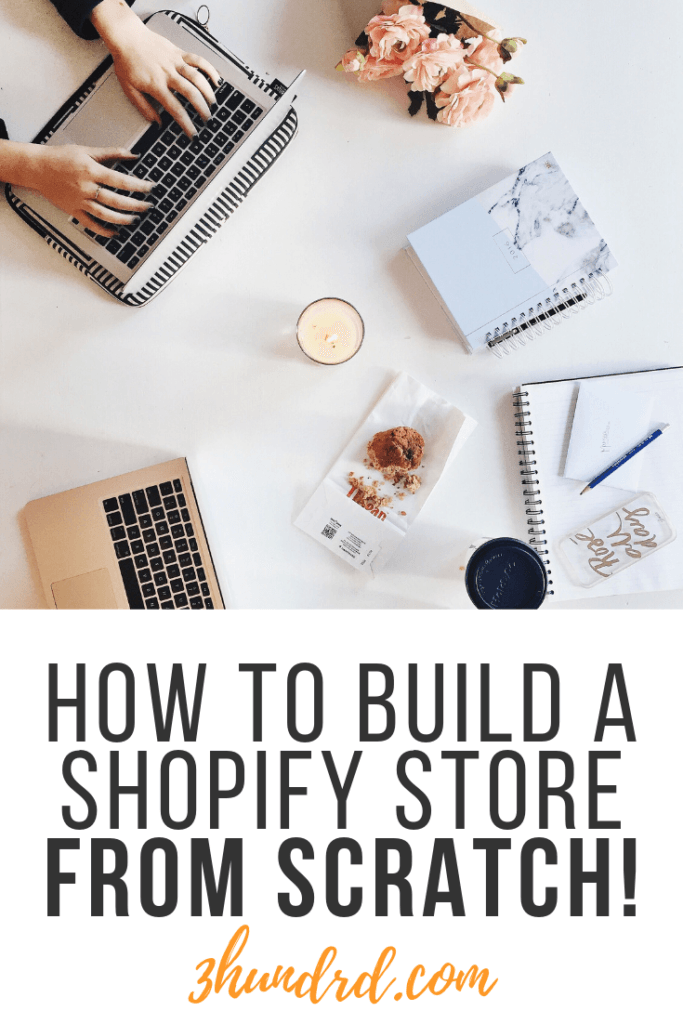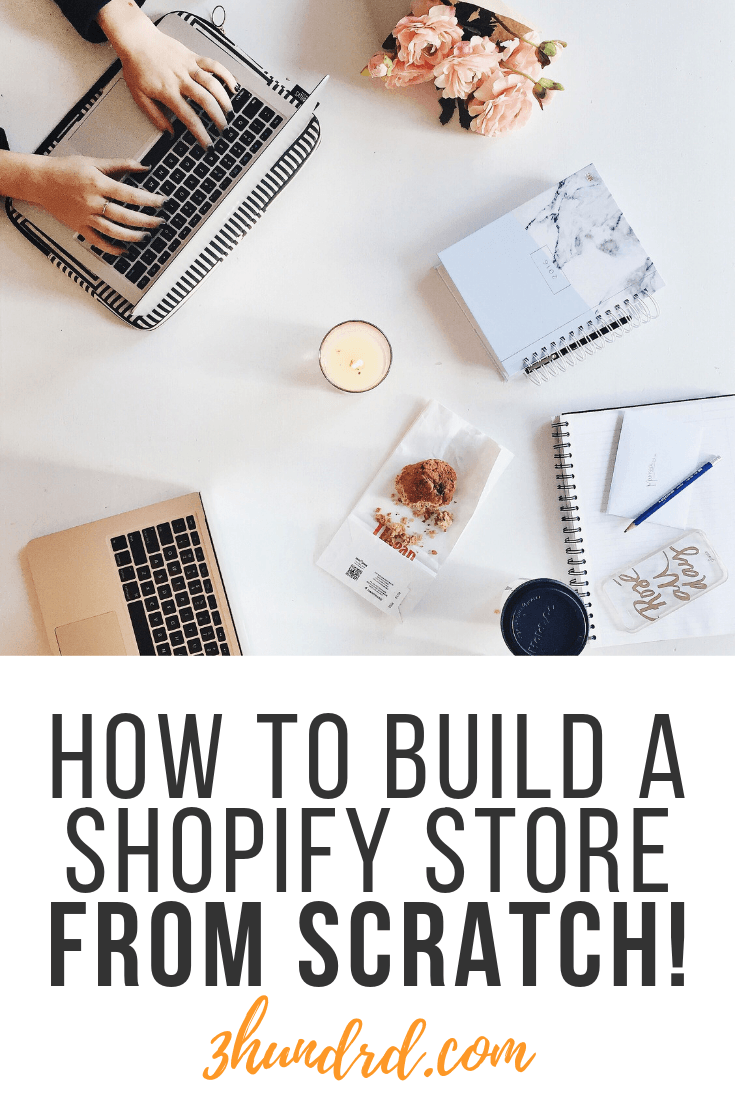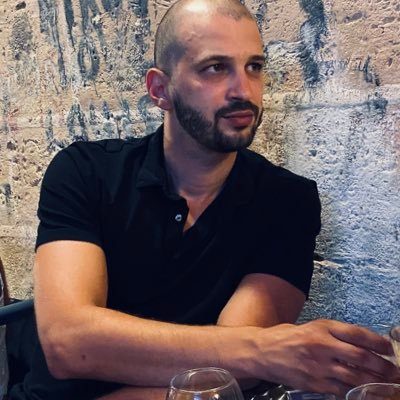 Since 2011, I've been learning how to make money online with affiliate marketing. This website is where I share everything I know and all I will learn along until I reach my next income goal of $30,000 p/month.
wanna learn how to make money with affilate marketing?