This past month I have been on a binge trying to find the weirdest and most obscure ways anyone anywhere can make money online.
From selling dirty used underwear to selling your hair to even getting paid to sext with strangers, I've pretty much seen it all.
Today I want to share with you a list of 10 strange, weird & unusual ways you can make money online.
So, if you're tired of hearing about "online surveys" and want to know some of the more unusual ways unusual people are using to make money online – then you're in the right place as I have them all listed for you down below ranked from unusual to weirdest.
Ready?
Are you sure?
Ok, let's see what's available…
✋ Looking For Something That Actually Works?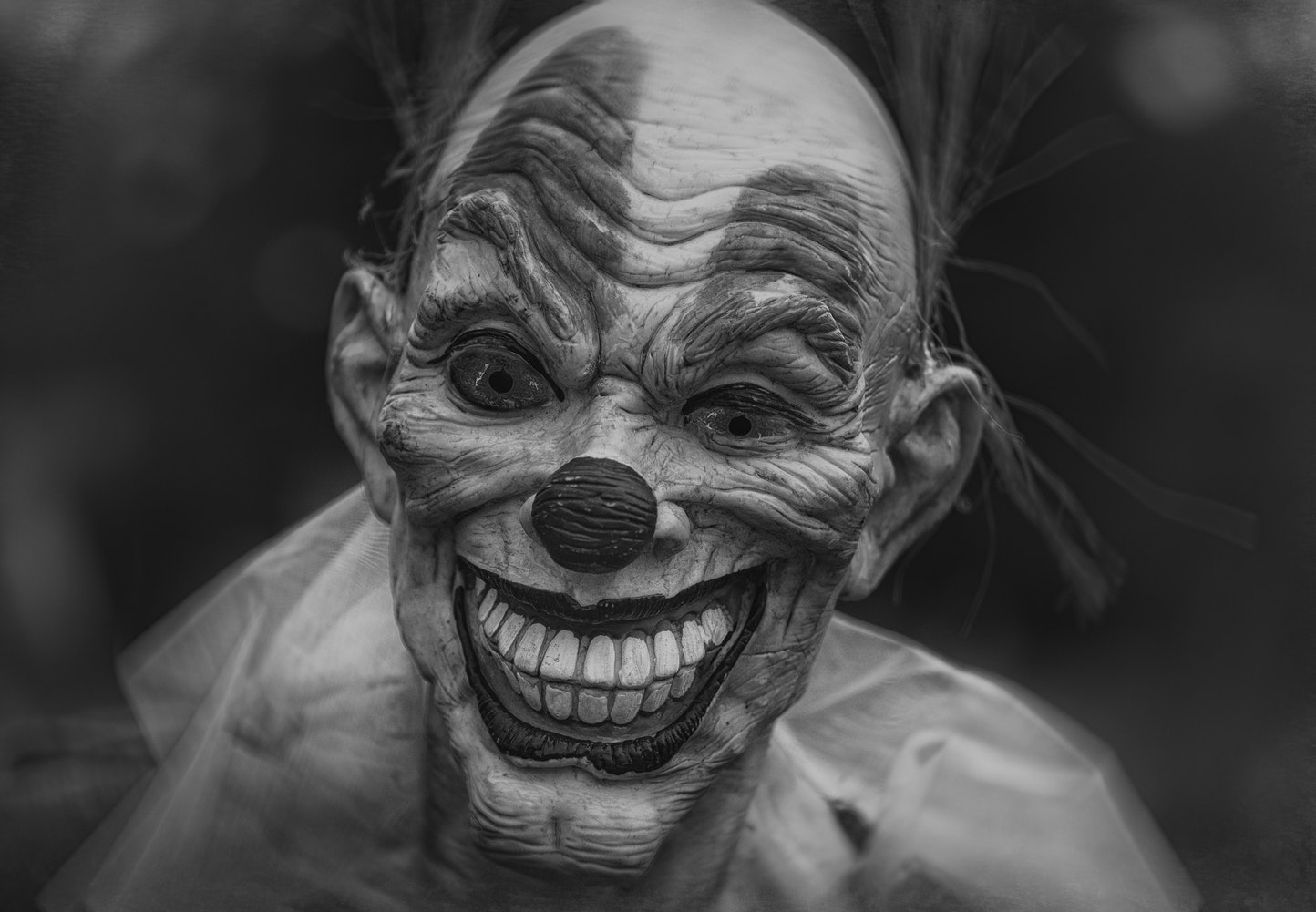 Become A Personal Matchmaker
If you're the annoying friend who always likes to set people up with each other (yet you're always single) then this weird online job may just be for you.
Go check out Tawkify.com, which yes; hires matchmakers!
Matchmakers on Tawkify earn around $100 per date they manage to fix up – while this may sound great, it usually takes around 10 hours to set it up so you are looking at around $10 an hour, which is not too bad.
If you'd like to know more about this opportunity; you can apply to join Tawkify or you can see this Tawkify review here.
Turn Your Junk Mail Into Rewards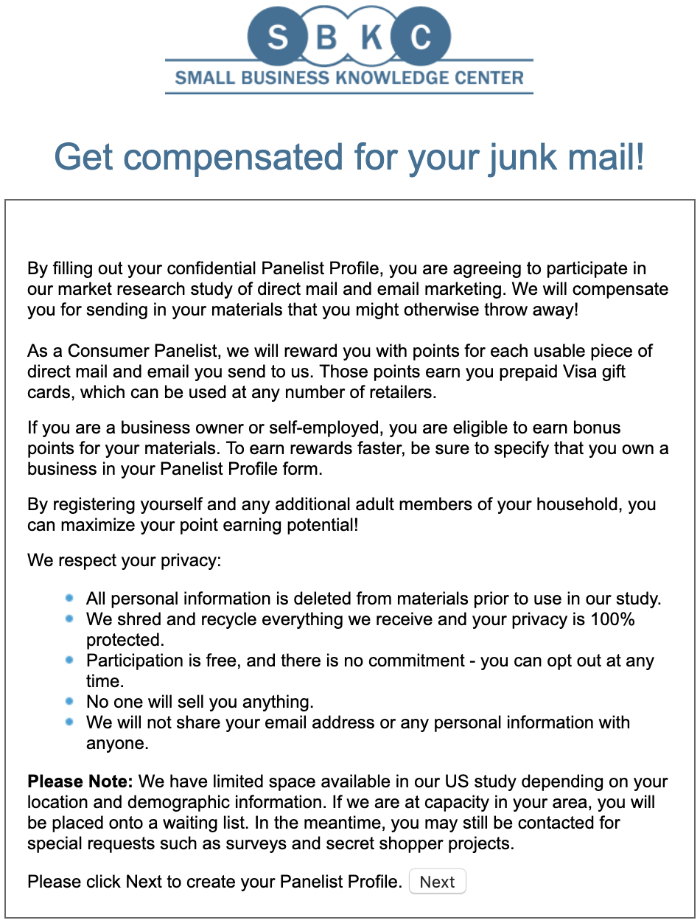 This is also a weird one but truth be told; I wish I have found about this sooner.
Have you ever visited your spam folder?
It's an endless stream of bullshit emails, scams, viagra pills and "horny singles near you".
As a marketer, I've always wondered if such emails actually produce anything for the people sending them but I guess they do since there seems to be no end to it.
Anyways, the SBKC (The Small Business Knowledge Center) might have some use for all that spam so if you'd like to literally turn junk into cash, this may be something you'd want to check out.
Mind you won't earn much though. Selfmadesuccess.com estimates that you can earn around $8 a month with this method.
Not quite what the payout you were hoping for?
Fret not; there are plenty more weird ways to make money approaching.
Get Paid To View Ads With Your Brave Browser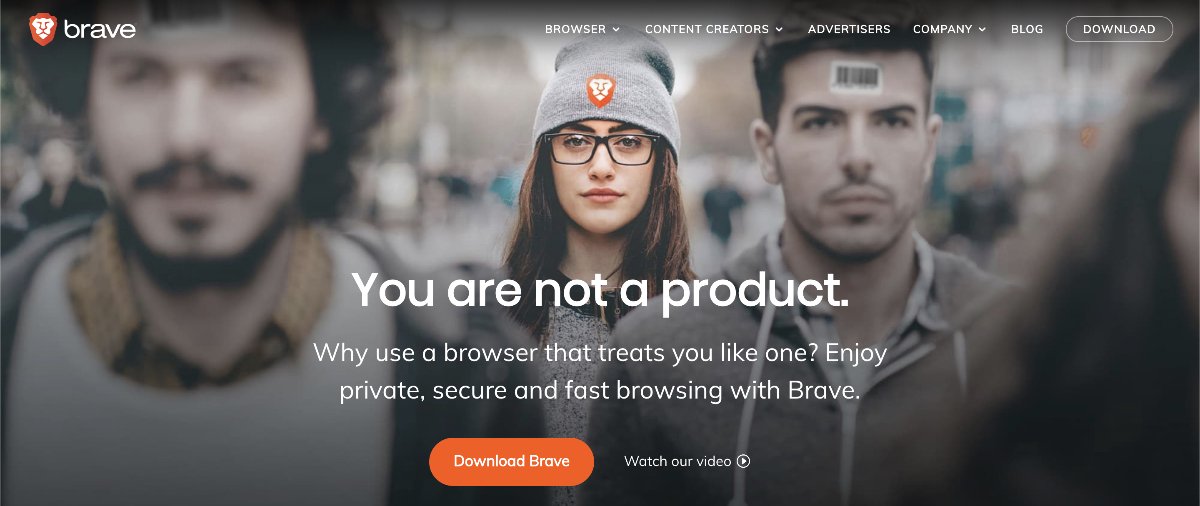 Although this is not that weird, it is pretty unusual for a browser to pay you money to allow it to display ads.
Yep! If you are sick and tired of constantly being tracked around the web with intrusive banner ads, then I may have found a solution for you.
I am typing this from my Brave Browser, which is a very new-ish internet browser which doesn't track you and – if you do decide to allow ads – you will get paid for using the browser while ads run on the websites your viewing.
It works just like Chrome (in fact even the Chrome Extensions works on Brave) it's way faster and as I said; it pays you to display ads to you (ads that you might actually enjoy not random BS).
They pay out using the Basic Attention Token, which is a cryptocurrency just like Bitcoin and whenever you want, you can withdraw these tokens to your wallet (and store them for the future) and/or exchange them for cash or other cryptocurrencies.
You can download the Brave browser here.
Turn Your Lock Screen Into A Cash Machine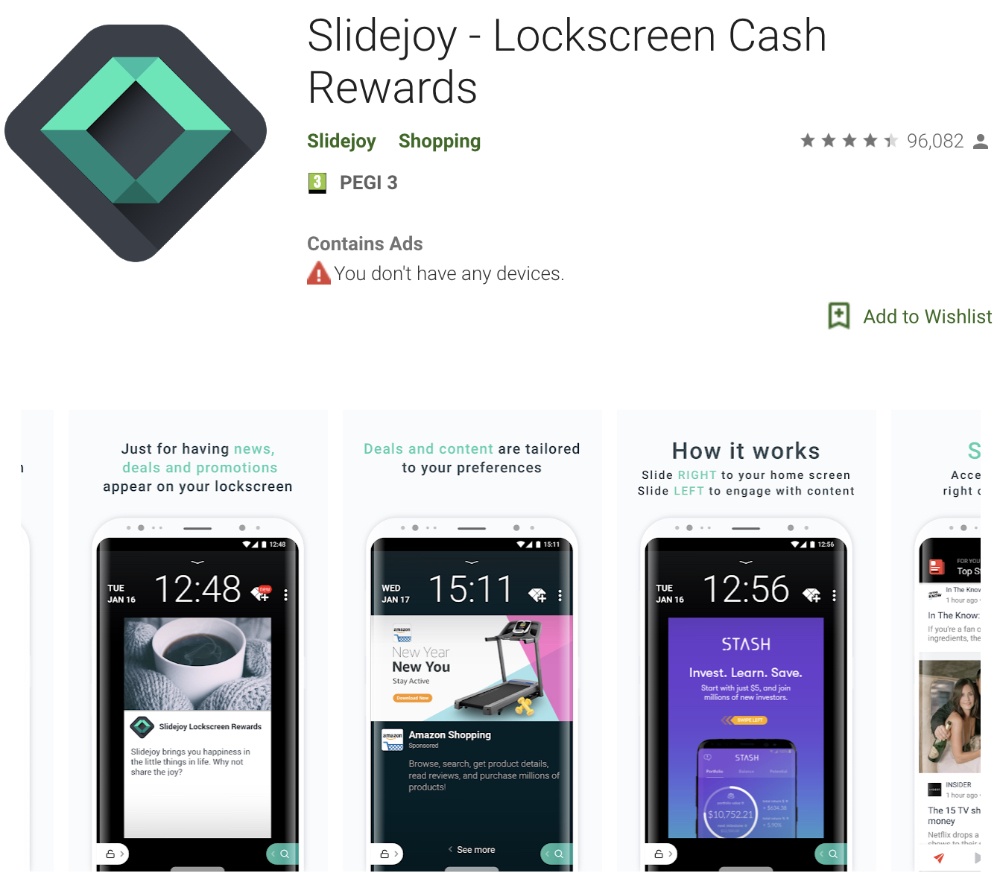 Keeping on with the "get paid to watch ads" model, the SlideJoy app (although not as clever) also allows you to earn a few extra $$ simply by allowing companies to place ads on your phone lock screen (only available to Android users).
Basically, you just need to get the SlideJoy app and let it run. 
You will start seeing (random) ads show up on your lock screen and Carats getting added to your account.
What are Carats?
Carats are the "tokens" that you can redeem for money only once you have amassed 2000 tokens and you can withdraw via PayPal or you can even exchange them into gift cards if you'd like.
One thing I would suggest you do is to watch out how much data these ads are running you – chances are that if you pay per MB, then this will not be as profitable as you may think.
Nathaniell estimates SlideJoy could earn you a disappointing $10 extra per month.
Sell Your Hair Online

This may not be weird for some, but it is for me.
Did you know you can actually sell your hair online (and make good money doing it as well)?
The website BuyandSellHair.com seems to be the go-to place on the web if you want to try your luck selling your precious hair.
Of course, the obvious catch here is that you can't grow your hair fast enough to make this a full-time gig, but you can get quite the sum for the hair you currently have on your head right now (unless you're balding like me).
At the time of writing, there's a "beautiful auburn thick virgin hair" that is selling for a staggering $1900!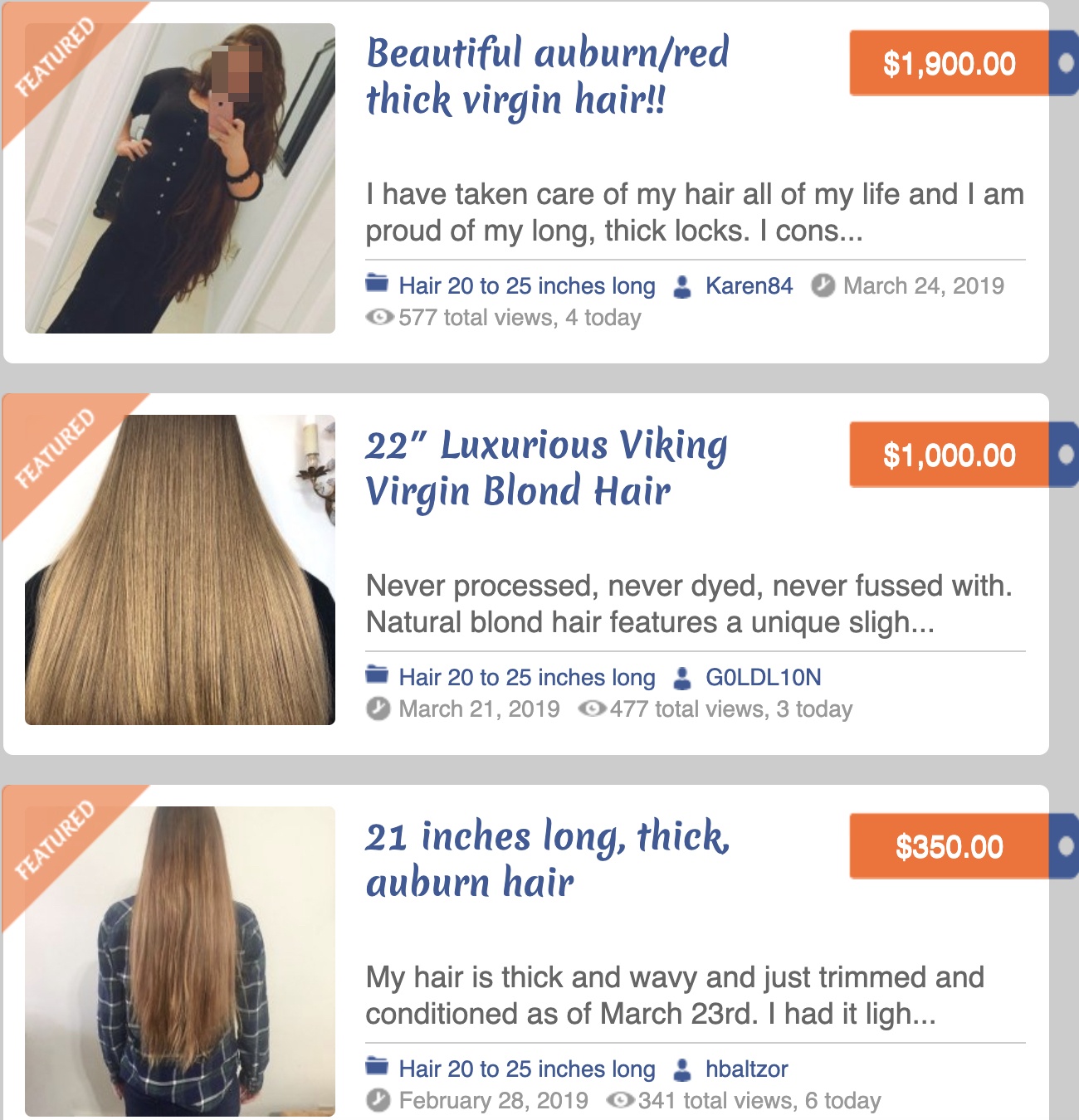 Get Paid To Go On Dates

Are you still going on (bad) dates and not getting paid?
What a loser!
Didn't you know you can actually get paid to go on dates?
I don't mean in an escort-ish way (well maybe) but there are sites that legitimately pay you to go out on dates.
I haven't looked into this too deeply (I will soon and I will publish guides on this at a later date), but yeah; you can get paid to date!
Isn't that great?
Here's a bit-more-in-depth guide on the subject and also, here are a few sites where you can register to start your venture as a high-paid date-er:
Now enough vanilla stuff, let's see what weird and unusual methods I've kept for last…
Start Sexting With Strangers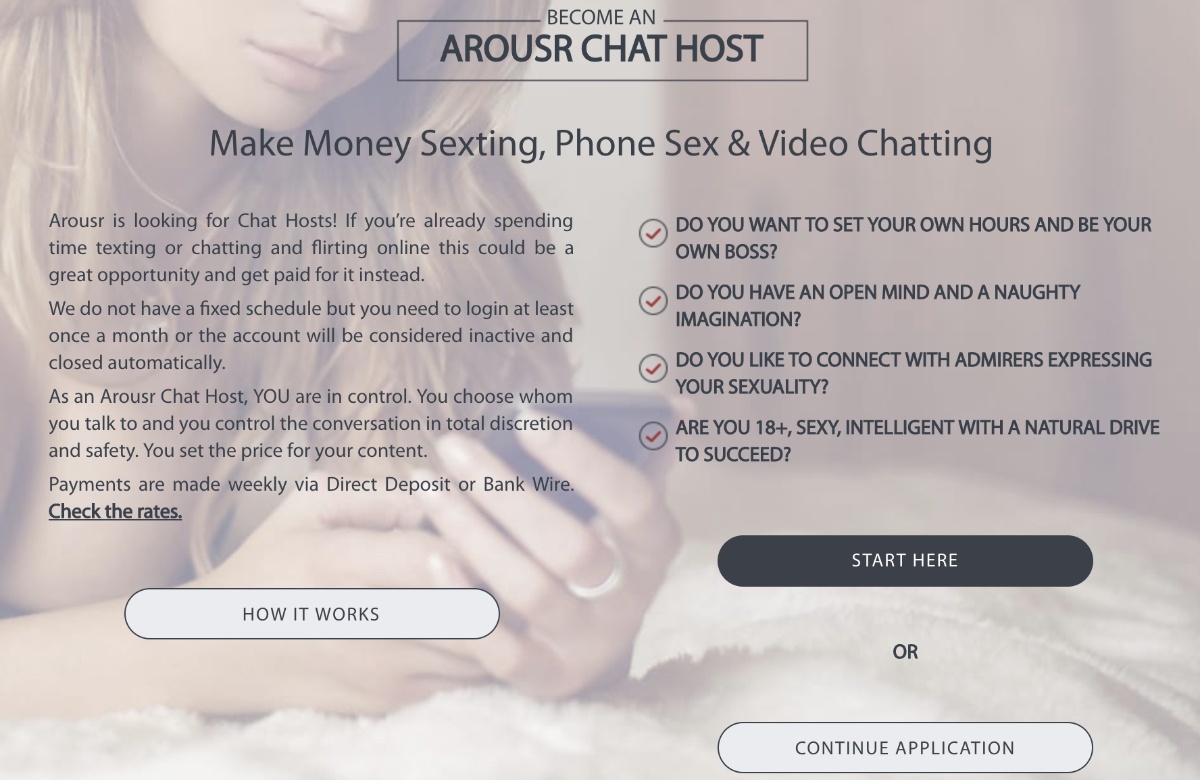 Yep – you can get paid to sext (and the best thing about it is that you can keep your privacy as well.
Arousr, which is an app that yes; pays you to text with random strangers will gladly take you on as one of their chat hosts and you'd be able to earn around $0.20 for each text you send and;
if you don't mind showing your face, you can earn around $0.70c per minute through a video call.
Interested? Here's a great guide that'll show you how to make money sexting with Arousr.
Just FYI: There is a verification process so if you're a 45-year-old dude trying to pass as a "hot 21-year-old", then this is not for you.
Become A Cam Girl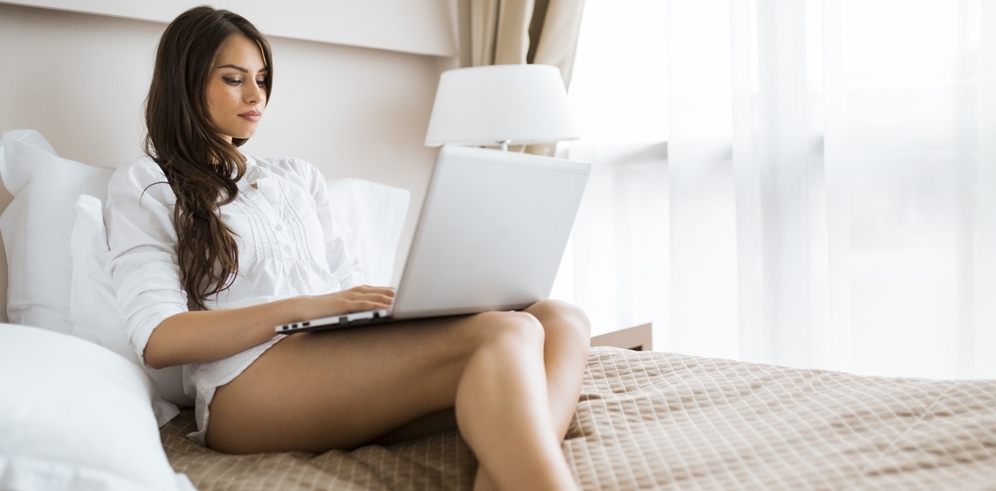 Taking it up a notch; how would you like to become a cam girl?
While this is still not the weirdest way I've found to make money online, it is the most profitable one on this list.
In fact, a few weeks ago I published quite the guide that shows you how to make money by talking to men online.
In that guide, you will find resources that will show you how cam girls are earning around $100,000+ a year (& that's just being modest).
Truth be told; I have no qualms with this method of making money online. There's a lot of money flowing from lonely men to hot women, so;
If you want to get in on the action, look into becoming a cam girl (or cam guy for that matter).
Sell Your Dirty Underwear

Note the emphasis on dirty!
Yes; while you can make money selling your underwear, in this weird niche; you'll actually get paid more for your used dirty underwear.
Imagine not having to do laundry anymore and you simply sell your used panties for a hefty profit?
Too good to be true?
Nah – it's real. Welcome to the weird-wide-web.
The surprisingly popular SofiaGray website allows you to do just that. It connects you with thousands of panty sniffers (their words not mine) around the world and yes; there are plenty of people ready to spend money to sniff your dirty underwear.
The usual going-rate for underwear is about $30 a pop – and that's if they've been worn for at least a day – so technically; you can make $30 a day simply by selling your dirty underwear.
How's that for unusual?
Anything Catches Your Fancy?
What do you think?
Are you ready to start making money with the above methods I've outlined above?
The world is a big place filled with wonderful weird opportunities & the internet is making them all available by allowing anyone anywhere a way to make some serious income online.
Now before you go, just in case the above are not something you'd want to try out, here's how I have been making a full-time income online for the past two years:
My Not-So-Weird Way To Make Money Online
Even though it's not nearly as weird as any of the methods outlined above, many still consider what I do for a living to be a little bit weird.
I make money simply by creating blog posts – such as this one – and then using affiliate marketing to sell products.
I won't go into how to do affiliate marketing here, but I do have a great, easy-to-follow guide for you if you're curious.
If you have any questions about affiliate marketing or anything else I've mentioned above, be sure to let me know in the comment section below.
Also, if you'd like this post, give it a share! I would love to write a "part 2" sometime in the future as I continue exploring the weird wide web.
Talk soon.