For the last five years I have been blogging and writing about starting a business online, I have always recommended WordPress for those who are looking to get started without too many difficulties and expenses.
While that still holds true, another big player is emerging as a content platform and a way to make money online, and that is Shopify, an online store builder that is really giving WordPress a run for their money.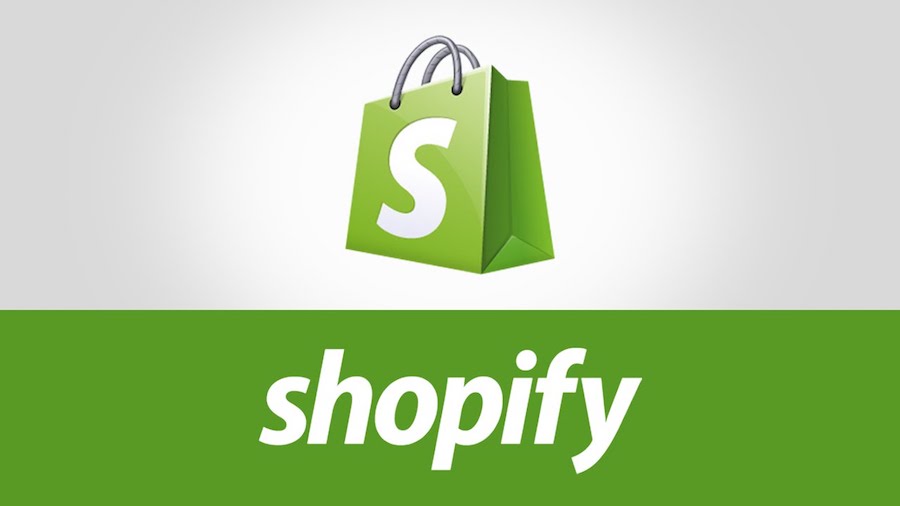 Introducing Shopify
Shopify is a platform which you can use to start your own online store.
I was introduced to Shopify and e-commerce a while back but I never really paid any attention to it until I stumbled across a free ebook by Oberlo (a plugin that helps you start a drop shipping business) and I was instantly hooked.
Like all other things, I quickly jumped on it and built my first ever online store, and then another one.
Below are some of my own numbers from my first store to show you the true capabilities Shopify can have and how easy it is to make money with it: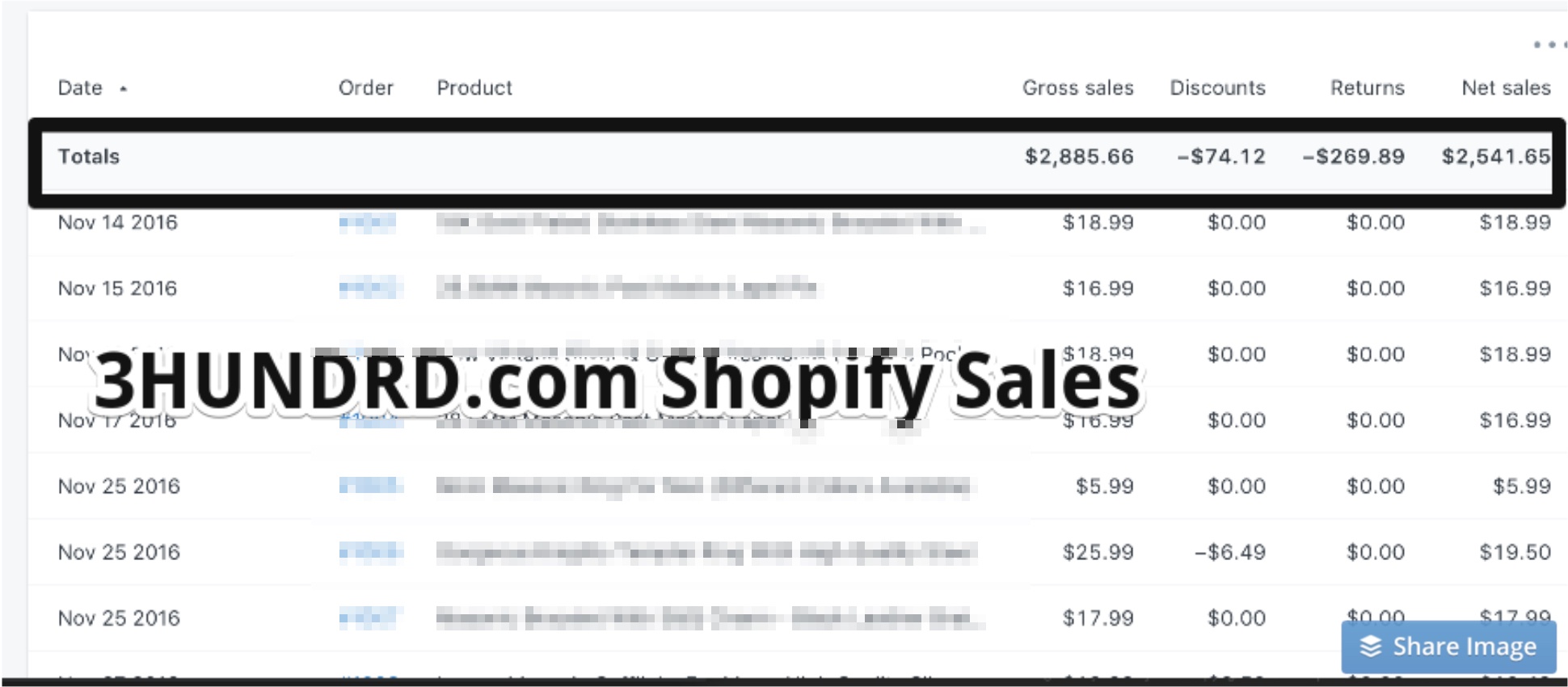 What it does is it allows you to create simple e-commerce web stores where you can sell a variety of products in any industry you want.
I have a detailed Shopify review here for you if you want to get into the nitty-gritty, but if you've already heard of Shopify and just want to know what it is and how it works, here is a quick mini-review of it.
A Shopify Mini-Review
As I said, Shopify is an online store builder which you can start using today.
As you can see from my proof of income screenshot above, Shopify can be super profitable but what I like to point out about it is just how easy (and inexpensive) it is to get started with.
All you would have to do is to get yourself a Shopify store license, which costs just $29 per month (although I do suggest you pay yearly) and you are ready to go.
Below I will include some customer testimonials about Shopify but let me give you two ways you can use Shopify to make some comfortable passive income from home.
Sell Your Own Products
As a store builder, you will obviously use Shopify if you have things to sell.
If you create anything or want to start importing products to sell online, then there is no better option than Shopify.
Many (and I do mean many) have used it to build successful seven-digit businesses online, and the reason I say it can give WordPress a run for their money is because of the features they have implemented and others that will come soon.
While WordPress is more of a blogging platform (and yes you can create e-stores with WordPress), Shopify is catching up to the plugin add-ons game, which means that apart from being a store builder, there is now much more you can do with a basic Shopify license plan.
Yes you can start a blog on Shopify, yes the product listings and blog posts can rank very well (thanks to their SEO optimized store themes) and yes; I am super pumped about where Shopify is heading in the coming years (yes; possibly bigger than WordPress).
So do you have any products to sell and want to build your store? If so, Shopify is the best option for you.
You don't have your own products to sell?
Me neither, and that is why I now want to tell you how you can start a dropshipping business with Shopify & AliExpress.
Become A Dropshipper With Shopify
I do not have products to sell, I store no inventory at home or at some expensive warehouse, but I still managed to create a profitable business with Shopify.
How? My secret is dropshipping.
Dropshipping is a new type of online business where you can sell products to your customer and once they make a purchase, the manufacturer (which you find on AliExpress) ships it to your customer directly and you just get to keep the profit!
Cool right?
It's super amazing how we can use the internet to build ourselves a magnificent life-changing income without having to invest thousands of our money into it.
You can see my guide on how to start a dropshipping business here. Let's now get back to showing what Shopify is and how it can work for you…
How To Start Your Own Shopify Store
All you need to start your own Shopify store is to first to decide whether you want to:
sell your own products or
become a dropshipper.
Then, all is left to do is to get yourself a store license from Shopify.
As I said earlier, the price is set at $29 per month and even cheaper if you go for yearly (which you should) BUT, you also get your first 14-days for free.
This is a great opportunity because you can build your store and fill it up with products before you ever pay a single cent and you can go live (and start selling) with a store that is ready and optimized to convert!
If this is not a huge bonus point for Shopify, I don't know what is!
You can see a short video guide on how to start your Shopify store here:
Shopify Customer Reviews
While Shopify has been around for quite some time, it is now really getting "big" and becoming a household name and brand.
You might also be interested in knowing that it is backed by popular celebrities, with one of my favorite people (Tony Robbins) being one of them.
Here are some customer reviews who have used Shopify to build themselves a great business ready to make money.

Shopify Competitors / Alternatives
Yes, there are other tools you can use to build your store out there, but from my own experiences, I find Shopify to be the best (and also the cheapest) to get started with.
That, and the ability to connect thousands of add-ons to your store gives me the confidence to say that Shopify is the undisputed KING of online store builders available, but if you want to look for something else, you can take a look at:
Both are also very well-respected and great tools to use, but I honestly think they can't stand next to Shopify's toes when it comes to functionality and power.
Closing Words
I hope this has answered your question regarding 'What is Shopify?".
There's a lot more to be said, and I explain all you need to know in my Shopify review so if you are interested in getting started with Shopify, you can see that or you can go get yourself your very own Shopify store.
Get your first 14-days for free here >>
Thanks again for reading and please be sure to leave me your questions down below if you have any questions about Shopify and how it works.
As you can probably see from this review, I am a huge fan of Shopify, and I would like for you to experience it yourself.
Till next time.
Price

Features

Training

Value For Money