For the majority of the past five years giving online advice on how to make passive income using the internet, my main tip has always been to start an affiliate marketing business.
Lately though, I have been experimenting with drop shipping, and even though I still think affiliate marketing is a great way to build a solid online business, I have to say that drop shipping is definitely another area worth exploring.
Today I want to tell you about Shopify drop shipping. You may have heard of this "drop shipping stuff" before but what is Shopify drop shipping?
But, before we do that, let me tell you (in straightforward terms as not to keep you here all day), what exactly is drop shipping in general.
Drop shipping is the process of selling goods around the world, from the comfort of your home (or wherever you happen to be with your laptop) to anywhere in the world without ever having to buy, own or ship the products yourself.
It mainly works in 4 steps:
Somebody buys a product from you
Order goes to your supplier (probably in China)
Supplier ships it to your customer
You keep the profit (and

you get the set the profit margins

).
That's it.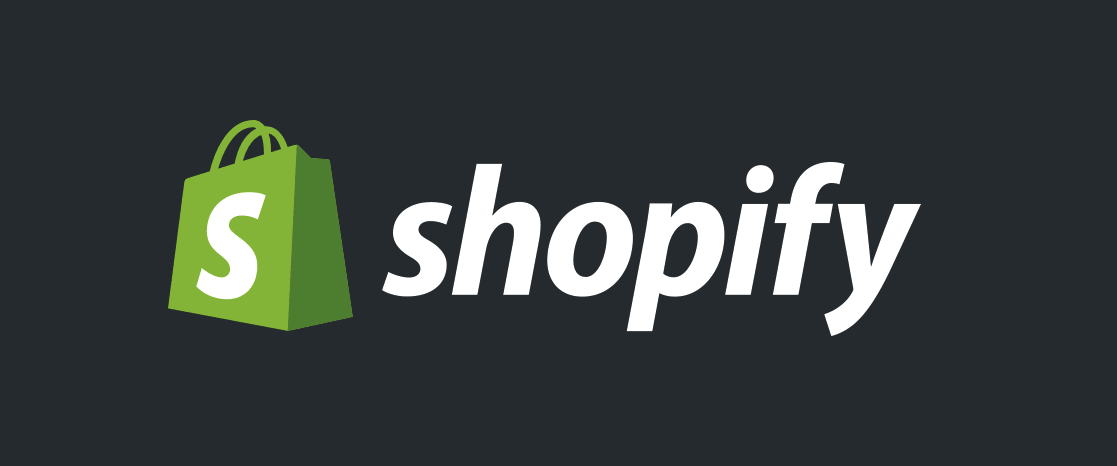 It may sound too good to be true, and you would be right; it is.
I had the same idea when I first heard about drop shipping many years ago and unfortunately for me (big mistake) I didn't go into it earlier when there was much less competition than there is now.
Fast forward to (or in fact; back in) October 2016, I came across a free ebook that was about dropshipping which peaked my interest and got me thinking about dropshipping again.
The ebook, provided by drop shipping tool Oberlo explained the whole process from start to finish, and all of a sudden; I immediately got it.
You know the feeling when something just clicks, and suddenly it all makes sense? That one.
After reading that book, I immediately went over to Shopify, (and this is where Shopify drop shipping comes in), and I created my first ever drop shipping store.
In a few minutes, I had an online store ready to receive payments and customers and a line of suppliers in Asia ready to take my orders and ship them to my customers.
Done and dusted and yes; as easy as it sounds. No BS!
Now, back to Shopify…
What Is Shopify Drop Shipping?
Shopify is an online store platform which you can use to build your own online store.
For the major part of whoever wants to start a blog, I suggest WordPress as it is the best out there but you can think of Shopify as "the WordPress of online stores".
As I explained above, I created my Shopify store in minutes and was ready to go just hours after reading that magical ebook and here I am nearly a year later making profits and growing each month with my drop shipping business.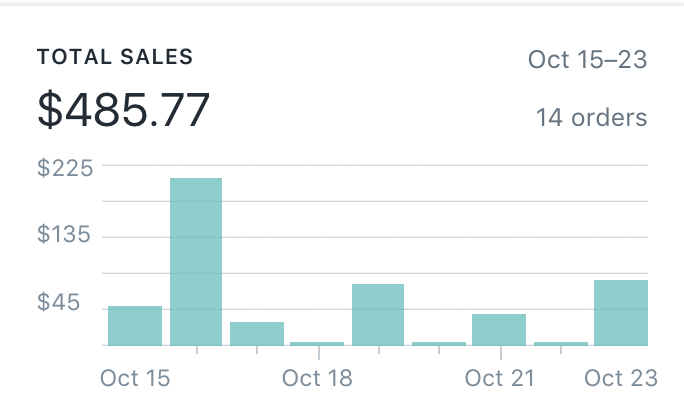 Interested In Shopify Drop Shipping? Here's how to get started…
Step #1: Get That Ebook
As I said it took just one quick easy-to-read ebook for me to fully understand how Shopify drop shipping works so the safest way I can recommend for you to get started is for you to download and read carefully the "Getting Started Guide" by Oberlo.
What is Oberlo?
Oberlo is a tool that will automate 90%+ of your dropshipping business.
As you can see from my Oberlo review, it's a simply, nifty tool that lets you import products from AliExpress (see my guide on dropshipping with Ali Express).
Once you find the products you want to promote (which we'll talk about soon on how to do that), all you have to do is import them to your Shopify store, which brings me to my next point.
Step #2: Get Your Own Shopify Store.
Now I know this may be a bit intimidating to some, even more so if you are a complete newbie to the world of online business but do not worry, it's as simple as creating your very own Facebook profile – and I am sure you have one of those right?
Unfortunately, Shopify does require you to shell out some money, but it's not a lot.
You can see the full Shopify pricing here but on a monthly basis it will cost around $29 per month, and you also get your first two weeks to fully optimise and build your site with Oberlo products.
Also note that with a Shopify plan, you also get Oberlo for free which usually costs $5 per month.
Step #3: Pick Out Your Items
Next up is you need to find a product you want to promote.
You have two options for this. You can either:
Pick a single line of product or
Pick a niche (topic)
What is the difference?
A single product will work as well, but ideally, if you want to build a long-lasting Shopify drop shipping business, you have a store filled with many different products (although they should all be in the same topic).
For example, a single product could be:
'Water proof watch for divers"
A Shopify store focused around a niche can be a store where you sell different supplies and tools that divers would likely need.
I prefer the second option, but I know many who have built high income with just a handful of products.
What I would not advise you to do is to build a generic store that has a lot of products form a lot of different niches.
Although it still may work, it gives you no brand to work with, and generic stores like tend to not convert so well.
Can you imagine going to an online store to buy a waterproof watch yet they also sell women's skin care products? I don't think so.
Again, it might just work, but it's not recommend to do so.
Step #4: Build Your Store
Once you have picked your products, (or better yet your niche), it's time to start adding products to your newly launched store.
Now, remember, as I said, you have two weeks (14 days) provided by Shopify for free so you can build your online store.
Even though you can launch on that very same day (like I did), it is recommended that you go through these 14 days and carefully build your store to be perfect for launch.
Again, not a rule, just a better way of doing things.
How to import from Oberlo to Shopify?
I explained this all in my Oberlo review so see there for full details. However, it goes something as such:
You find a product on AliExpress
You import it to Oberlo
You "Push To Shop"
See full guide with pictures here >>
Once it is pushed to store, the product is live there ready on your store awaiting an eager audience available to be bought.
Yes, it's that simple.
Next step? Launch….
Step #5: Launch
Launching your store is as simple as choosing your domain and paying for a Shopify license to get your store online.
Please note that while you are building your store, your Shopify store is not online and cannot be accessed be people. It's only you, the admin, who can see it – to launch the store, you need to get a license.
What Shopify license should you get?
If you are in it for the long haul, then get the year as it comes out to a ridiculously low price, but if you are just testing the waters, which you should be, I say go for a license where you get charged on a month-to=month basis.
If everything goes well, you would have made enough money in your first month to then pay for the whole year if you so wish.
And that's it.
Congratulations, You now have A Shopify drop shipping business!
That is all it takes to build a Shopify drop shipping business, but is there more to it?
Of course there is. You need sales, you need customers, and you need money to start building your very own version of the passive-income life.
This obviously requires work, and although I will give you some of the methods I use to get traffic and customers, please understand that it will require some time, money and probably even some mistakes till you find your feet and go into profit.
Let's talk business now…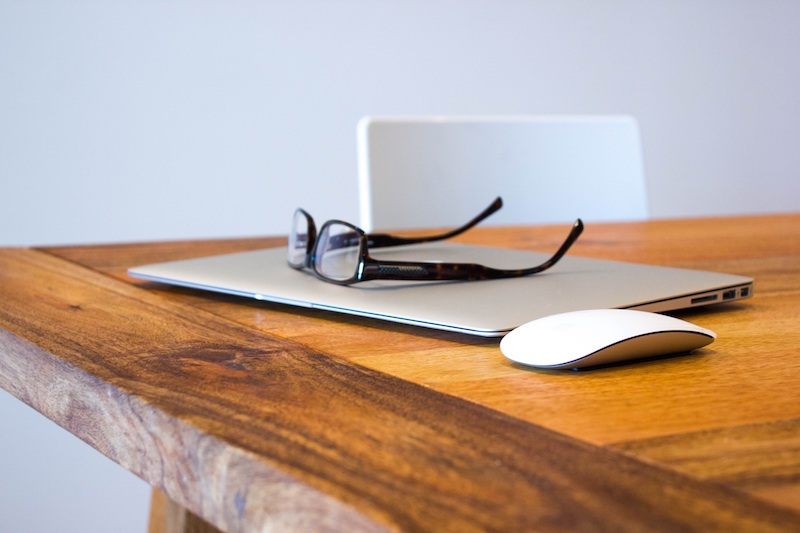 How To Promote Your Shopify Drop Shipping Store
Social Media (Definitely)
You need a social media presence to run an e-commerce store, which is precisely what you have with a drop shipping store.
This is also where having a branded store, rather than a generic store comes in handy as you can now fully launch as a brand with all the right logos and right colors.
Bonus Tip: To create any type of logo or graphic design, get the free Canva tool which I use across all my business.
Social media will allow you to reach people and hopefully get those first trickle of visitors (and maybe even some sales) coming through.
As with everything, do not expect to have hundreds of customers coming in from day one.
It's a step by step procedure but I promise you if you follow good social media practices and you give it enough time and effort, you will have a great social presence to drive sales into your store.
Organic Traffic (The Free, Slow Way)
Organic traffic, or as it is commonly known "SEO" is a great way to build traffic and although it is free, it a slow process to master and get traffic from.
You should never neglect your SEO because as I said, it is free traffic but again; do not expect any page #1 rankings and thousands of visitors to start coming in.
There are some great guides on how to SEO a Shopify store so look into that. SEO-ing a dropshipping store is a bit tricky since a store generally has a lot of products.
Again, I'd like to stress how important SEO is not only for a drop shipping business, but any online business in general so be sure to do it – and do it well.
Paid Traffic (The Costly, Fast Way)
Last but not least is the paid traffic way, which is, in my opinion, the best way to generate traffic to your Shopify drop shipping store, but yes; it would cost some money.
When it comes to Shopify, although Adwords is still a viable option, start off with Facebook and Facebook only (this also includes Instagram).
With the right offers and with the right ad, you can hit some pretty life-changing numbers – it all comes down to testing and having patience with it.
Again, this is way too vast of a subject to disc right here with you, but the way I leaden how to use Facebook Ads for my Shopify store is buy following the advice of a guy named Franklin Hatchet.
Follow him on YouTube and start watching his videos, here's one of my favorites ones here:
In Closing
So, that's the end of it all.
I hope this post has helped answer what is Shopify drop shipping and I hope this little post of mine has given you some clear and actionable to-dos for you to go out there and build yourself a booming drop shipping business.
To follow my journey into drop shipping and to see how I overcome the many challenges I face in my quest to build a six-figure online business, be sure to subscribe to my email newsletter.
I will be sharing all my tips and blog posts on there, and you also get a gift from me every once in a while.
Let me know if you have any questions below.