I'm of the idea everyone should have at least two first aid kits at their disposal.
One at home, and one in the car.
When it comes to this kind of stuff, it's better to have it and not need it, than to need and not have it.
Today, I'm going to show you how to protect and safeguard your readers (& your profits) by promoting the various first aid affiliate programs currently available.
So, without further introductions, here are…
10 First Aid Affiliate Programs To Safeguard Commissions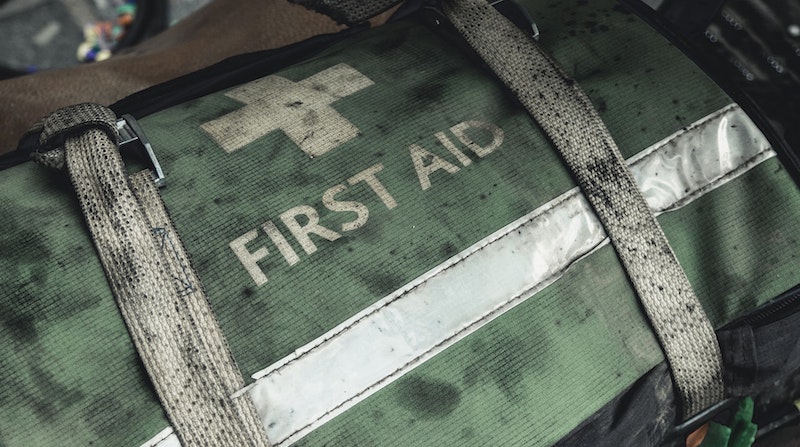 ---
---
Survival Emergency Solutions

Survival Emergency Solutions affiliate program is an innovative means of a passive income. Founded in 1988 by two brothers, they are committed to providing emergency response and preparedness to individuals and corporations.
Their product line includes first aid kits, first aid bundles, and even first aid books. The affiliate program allows for a 30-day return with a full refund for any product, and members get free delivery for all purchases above $90.
Affiliates also get excellent customer service and multiple payment methods. Members get to choose from Visa, MasterCard, Afterpay, or ZipPay, and commissions are available immediately.
Commission rate: 15%
Affiliate cookie: 30 days.
My Medic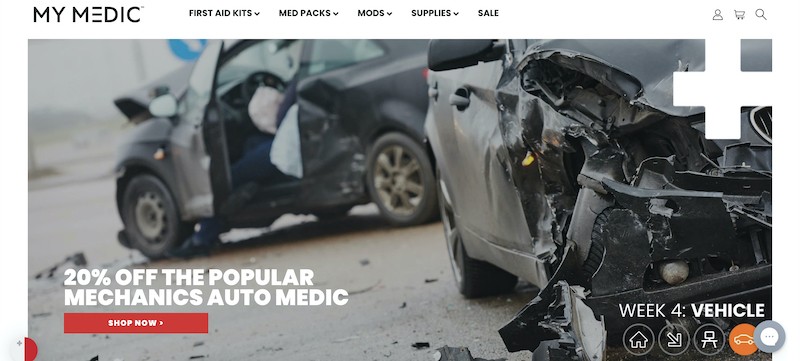 My Medic is among the best manufacturers of first aid kits. The kits can be customized for the workplace, personal vehicles, and even at home. My Medic affiliate program is a wonderful choice for investment.
The program's average order value stands at $200, and members get to enjoy free shipping for all US orders over $50. Every product within the kits is hand chosen and tested exclusively to give users confidence in their performance.
Affiliates also get access to 24-hour customer service. Members can rely on the program as it has a high customer return rate. AvantLink manages the program.
Commission rate: 10%
Affiliate cookie: 30 days.
Advanced Medical Certification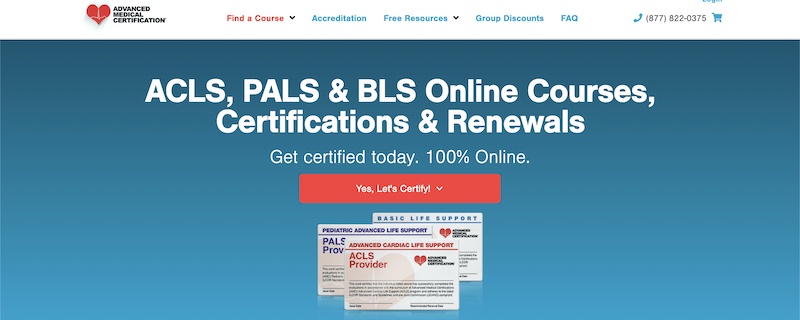 Advanced Medical Certification affiliate program is the leading program for health professionals. Registration is completely free and easy. The online resource is widely credited, even by the Postgraduate Institute for Medicine.
Affiliates get access to marketing tools such as banners, links, and special offers. A dedicated affiliate program manager is available, 24 hours Monday to Friday, to answer any questions or pressing concerns.
Advanced Medical Certification's order value currently stands at $120, with certifications occasionally grouped. Members also get special incentives, and commission increases.
Commission rate: 25%
Affiliate cookie: 45 days.
4MD Medical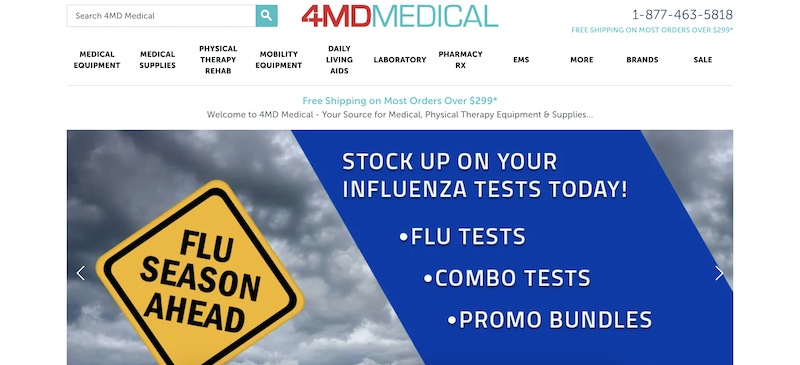 4MD Medical offers many medical supplies, including first aid kits, laboratory, and rehabilitative equipment.
ShareASale manages the affiliate program, offering high conversion rates due to the relatively high number of average visitors. 4MD Medical affiliate program provides a wide selection and competitive pricing on all their products.
The customer service staff are extremely efficient yet friendly, and affiliates get access to text links and banners to put on their sites.
ShareASale also provides free tracking tools, free coupons, and notifications on exceptional sales, among other things. Commission payments are made through PayPal. Other payment methods include Visa, MasterCard, and Discover.
Commission rate: 6%
Affiliate cookie: 60 days.
Medical Supply Depot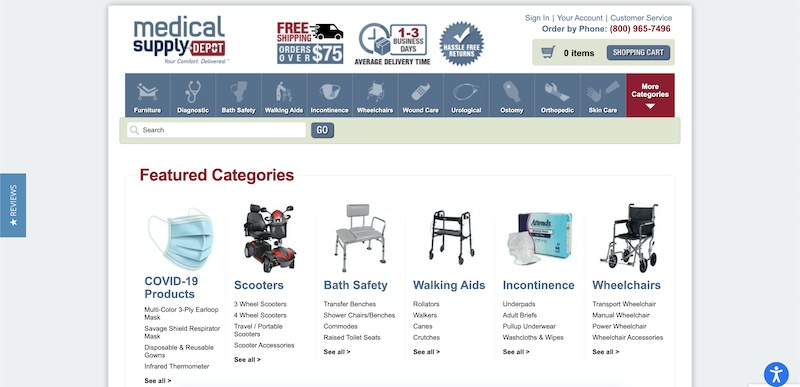 Medical Supply Depot is a leading company supplying medical equipment. Items include first aids, walking aids, and home care supplies. ShareASale and Rakuten manage the affiliate program.
The product data feed contains thousands of products with competitive pricing. Affiliates are equipped with high-quality banners and text links and dedicated and responsive affiliate management.
Members earn commissions on sales and also when new members join the program using coupon affiliates. The program boasts a high conversion rate culminating in high profits and low refund and cancellation rates.
Commission rate: 7.5-9.5%
Affiliate cookie: 45 days.
Duct-Aid

Duct-Aid has partnered with AvantLink to provide affiliate members with the necessary tools and best customer support in the business to ensure high yields. Duct-Aid is among the number one first aid companies worldwide and would make a great investment option.
Members get access to search engine optimization; friendly data feeds, banner ads, and coupons.
The program has a high average order value, at $110, with members getting access to custom promotions and opportunities. Each product in the catalog comes with an ebook that comes with basic emergency response knowledge.
AvantLink helps affiliates track and record accurate campaign information and work more efficiently.
Commission rate: 12%
Affiliate cookie: 30 days.
American Family Safety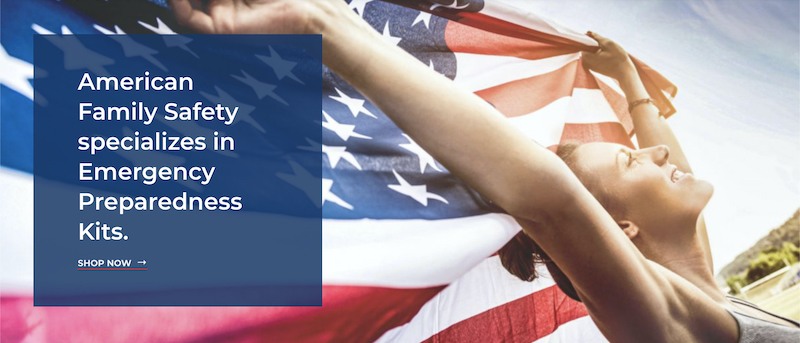 American Family Safety provides emergency and preparedness products and kits for home, office, and school use. Items in the inventory include first aid kits, water supplies, and emergency food. ShareASale manages American Family Safety's affiliate program.
The program's features include free shipping for purchases above $99 or more within the USA, except Alaska and Hawaii. Payment methods include Visa, MasterCard, and PayPal.
The average order value stands at $150, and American Family Safety provides a library with updated articles, tips, and resources to help guide families in emergencies.
Commission rate: 7%
Affiliate cookie: 30 days.
Be Prepared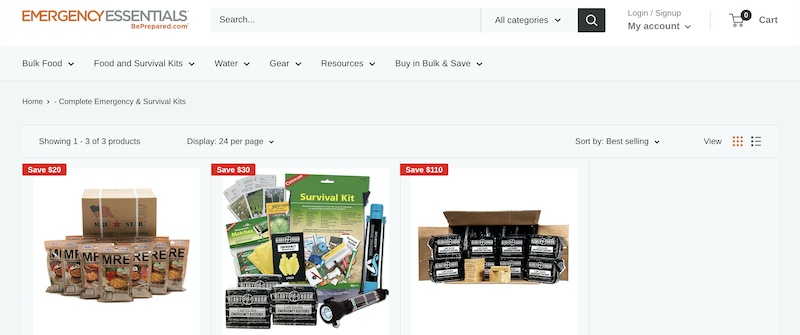 Be Prepared affiliate program allows members to earn commissions on all sales, excluding shipping charges and tax. Be Prepared is an online store specializing in survival and disaster preparedness kits.
Payments are processed monthly and are issued within 15 days of the close of a calendar month, with the minimum amount being $45. Commissions are paid through wire transfer ACH.
Be Prepared affiliate program is an excellent passive income source, especially if your niche is in health care or disaster preparedness. Affiliates enjoy a 30-day return policy should the product fail to meet its expectations and a one year warranty.
Commission rate: 10%
Affiliate cookie: 14 days.
Emergency Essentials (Now Part of BePrepared.com)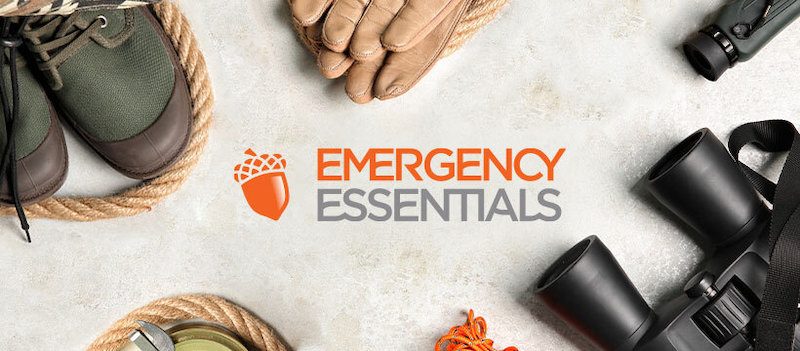 Emergency Essentials is a leading emergency preparedness company specializing in survival food and gear, including first aid.
Partnering with the Emergency Essentials affiliate program puts members at an advantage; this is because the company is one of the industry's only two vendors in survival rations.
Besides, members get instant brand recognition, with the Emergency Essentials program website getting over a million customers a year. AvantLink manages the affiliate program and provides the tools required as well as excellent customer service.
The program enjoys an average conversion rate of 5%.
Commission rate: 10%
Affiliate cookie: 90 days.
ESafety Supplies

ESafety Supplies is an online supply store specializing in safety equipment such as gloves, goggles, safety vests, and emergency response kits. ShareASale manages the program, and members get access to high conversion rates and commissions every month.
The program website is easy to manage and contains a comprehensive catalog of all products in stock. Affiliates also get access to a dedicated affiliate manager as well as excellent customer support.
Members of the ESafety affiliate program enjoy lower prices compared to their competitors and high second tier commissions.
Commission rate: 10-14%
Affiliate cookie: 60 days.
---
Can You Make Money With First Aid Affiliate Marketing?
Affiliate marketing is a beautiful win/win business model where you can make money promoting absolutely anything there is to sell.
First aid is a fantastic niche to get into and if this is the niche you're interested in, I suggest you do some more research about it.
If you're brand new to affiliate marketing, you may want to check out my guide showing you how I make money building simple affiliate websites.
It covers everything I do to the T and you also get access to a free 10-day starter course.
35 More First Aid Related Affiliate Programs