The golden era of affiliate marketing is just getting started. Yes, it was much easier in the past with a lot less competition, but you can't deny the many opportunities that are available today, most notably with huge brands such as HomeDepot.
Today I am doing my HomeDepot affiliate program review, one of the biggest and most-popular home-improvement brands in the US with an official affiliate program you can join to promote products from their online stores.
NB:
You may be looking for an alternative to the Amazon affiliate program (which has just announced they will be cutting commissions). If so, you can see a list of
101 alternative affiliate programs here
.
Before we get into the nitty-gritty of this affiliate program, let's first take a look at the TLDR version of this review.
HomeDepot Affiliate Program TLDR Summary
3% commission
Affiliate Commissions

Affiliate Cookie Lenght

Brand Trust

Payout Methods
Is HomeDepot A Good Affiliate Program To Promote?
One of the biggest brands in the US for home furniture ✔️
3% affiliate commissions (on select items) ✖️
24 hours cookie length (not great) ✖️
The affiliate program only available in the US ✖️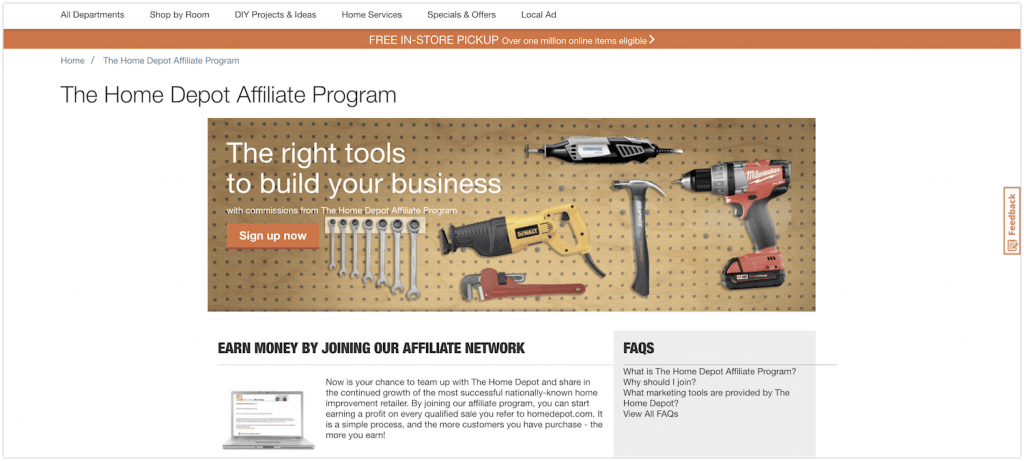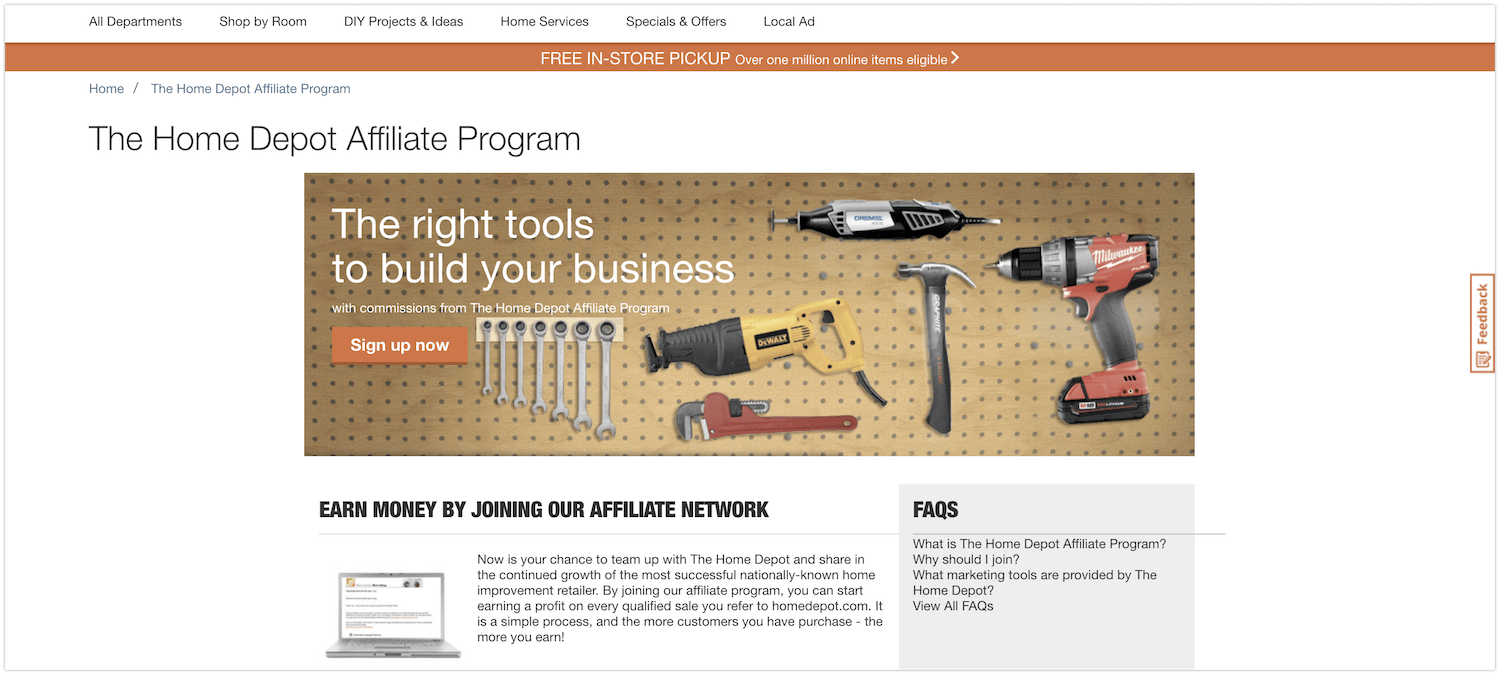 NB:
Want to see how I make money with affiliate marketing? My new book reveals my entire process, including my 4-step approach to building affiliate websites.
CLICK HERE to download my book for free
.
What Can You Promote As A HomeDepot Affiliate?
Right, let's get started with this review. What can you promote as a HomeDepot affiliate?
Anything related to home items which are available on the HomeDepot website is up for grabs.
They carry a lot of inventory and different products in different niches of the "home improvement" industry.
Some of their best, most visited and most-shopped categories can be found below but these categories also open up in multiple different niches that you can also focus on promoting.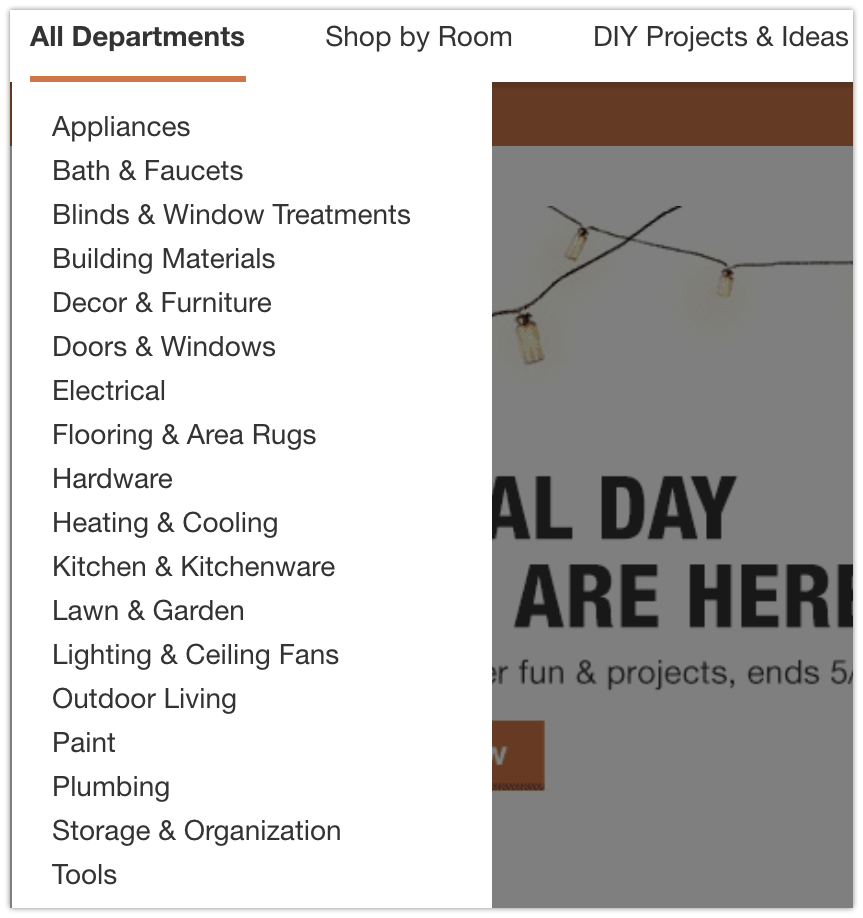 Just to give you an example, I expanded on the "doors and windows" department and many other sub-categories opened up (lot more than I could fit in the below screenshot).