The golden era of affiliate marketing is just getting started.
Yes, it was much easier in the past with a lot less competition, but you can't deny the many opportunities available today, most notably with huge big-name brands such as HomeDepot and others.
Today I am doing my HomeDepot affiliate program review, one of the biggest and most popular home-improvement brands in the US, with an official affiliate program you can join to promote products from their online stores.
Before we get into the nitty-gritty of this affiliate program, let's first take a look at the TLDR version of this review:
HomeDepot Affiliate Program TLDR Summary
3% commission
Affiliate Commissions

Affiliate Cookie Lenght

Brand Trust

Payout Methods
Is HomeDepot A Good Affiliate Program To Promote?
One of the biggest brands in the US for home furniture ✔️
3% affiliate commissions (on select items) ✖️
24 hours cookie length (not great) ✖️
The affiliate program only available in the US ✖️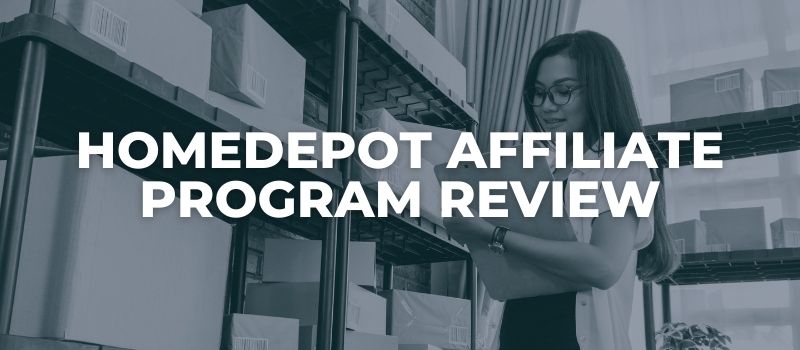 ---
---
What Can You Promote As A HomeDepot Affiliate?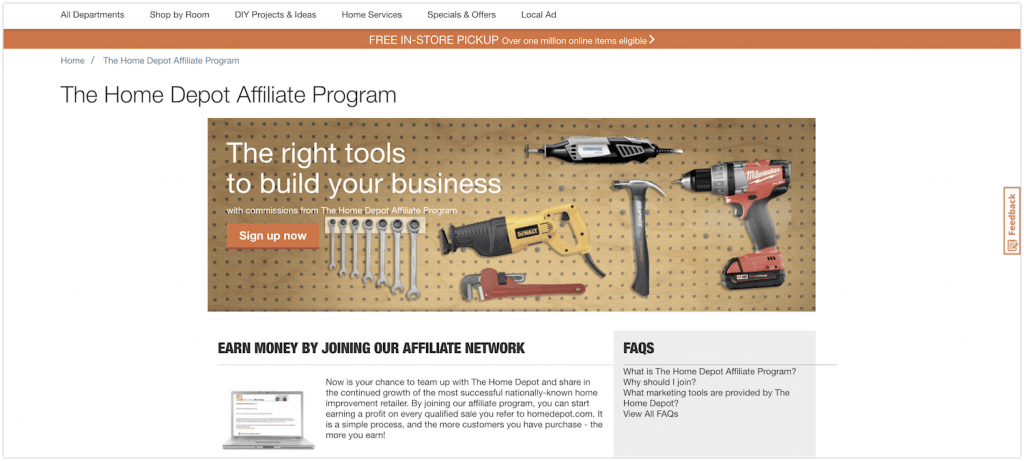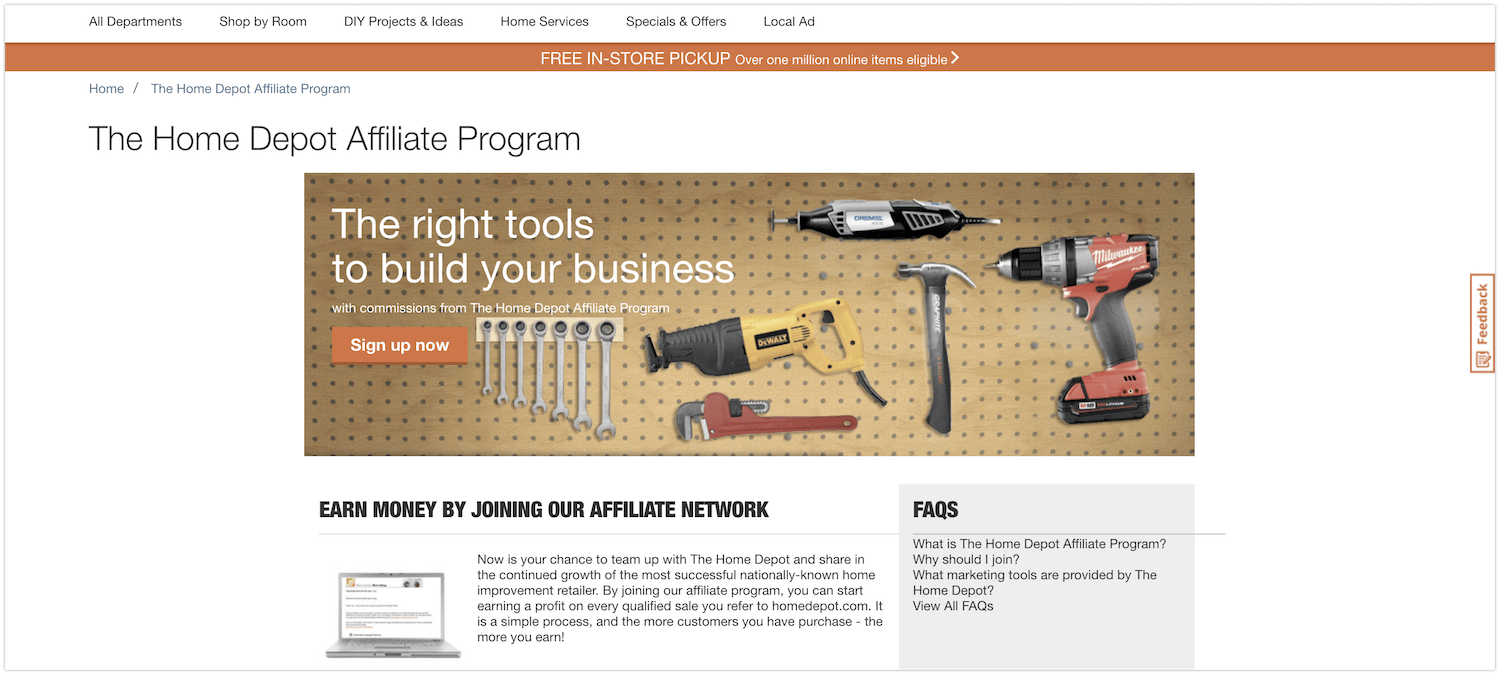 Right, let's get started with this review. What can you promote as a HomeDepot affiliate?
Anything related to home items that are available on the HomeDepot website is up for grabs.
They carry a lot of inventory and different products in different niches of the "home improvement" industry.
Some of their best, most visited and most-shopped categories can be found below. Still, these categories also open up in multiple different niches that you can also focus on promoting.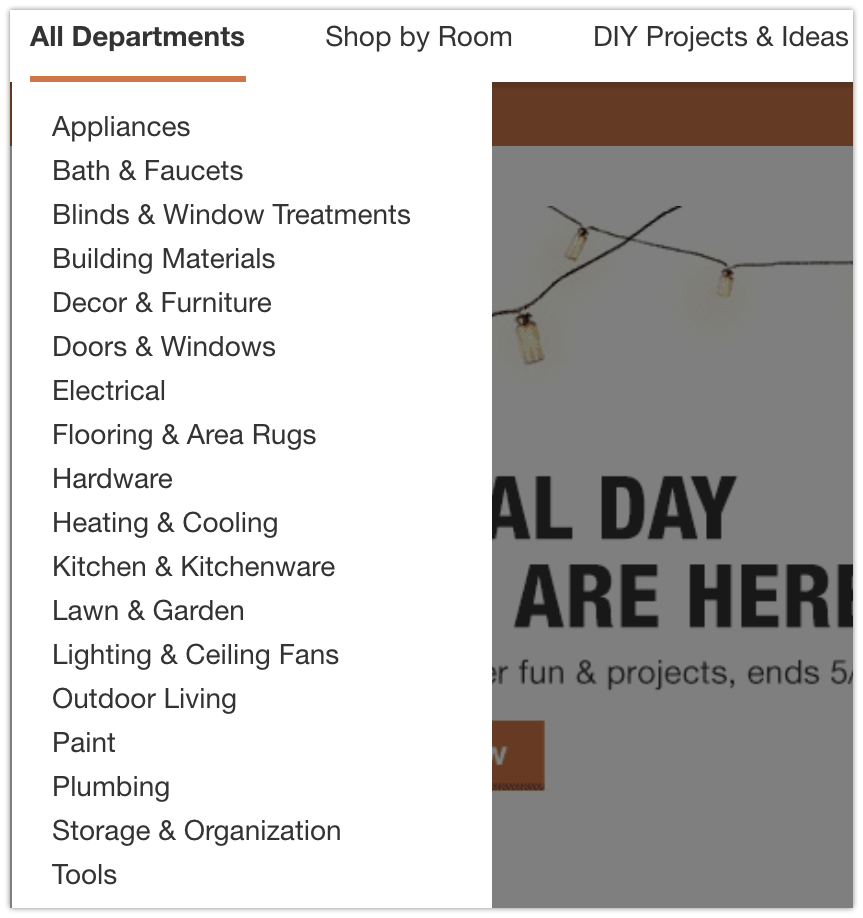 Just to give you an example, I expanded on the "doors and windows" department and many other sub-categories opened up (a lot more than I could fit in the below screenshot).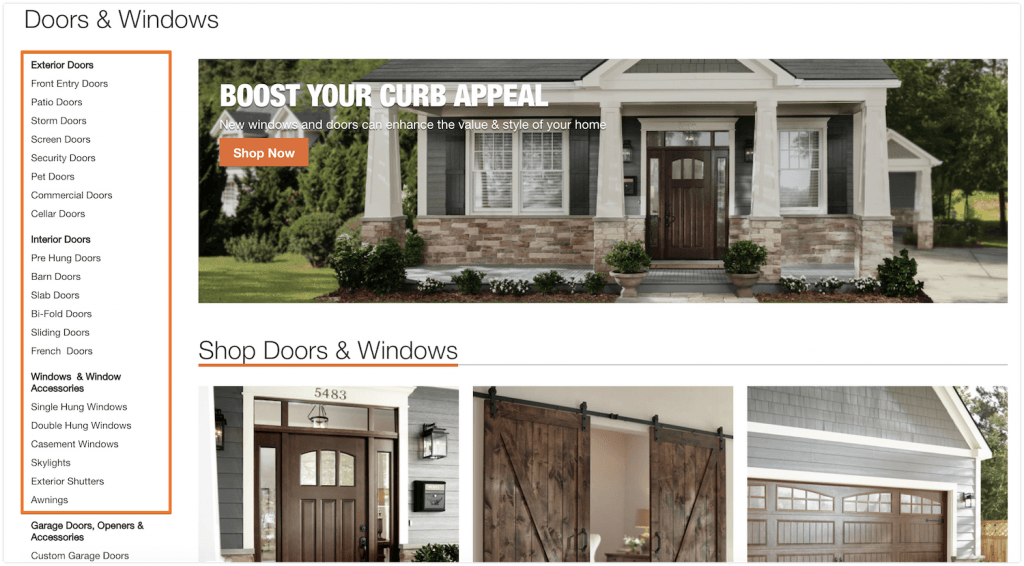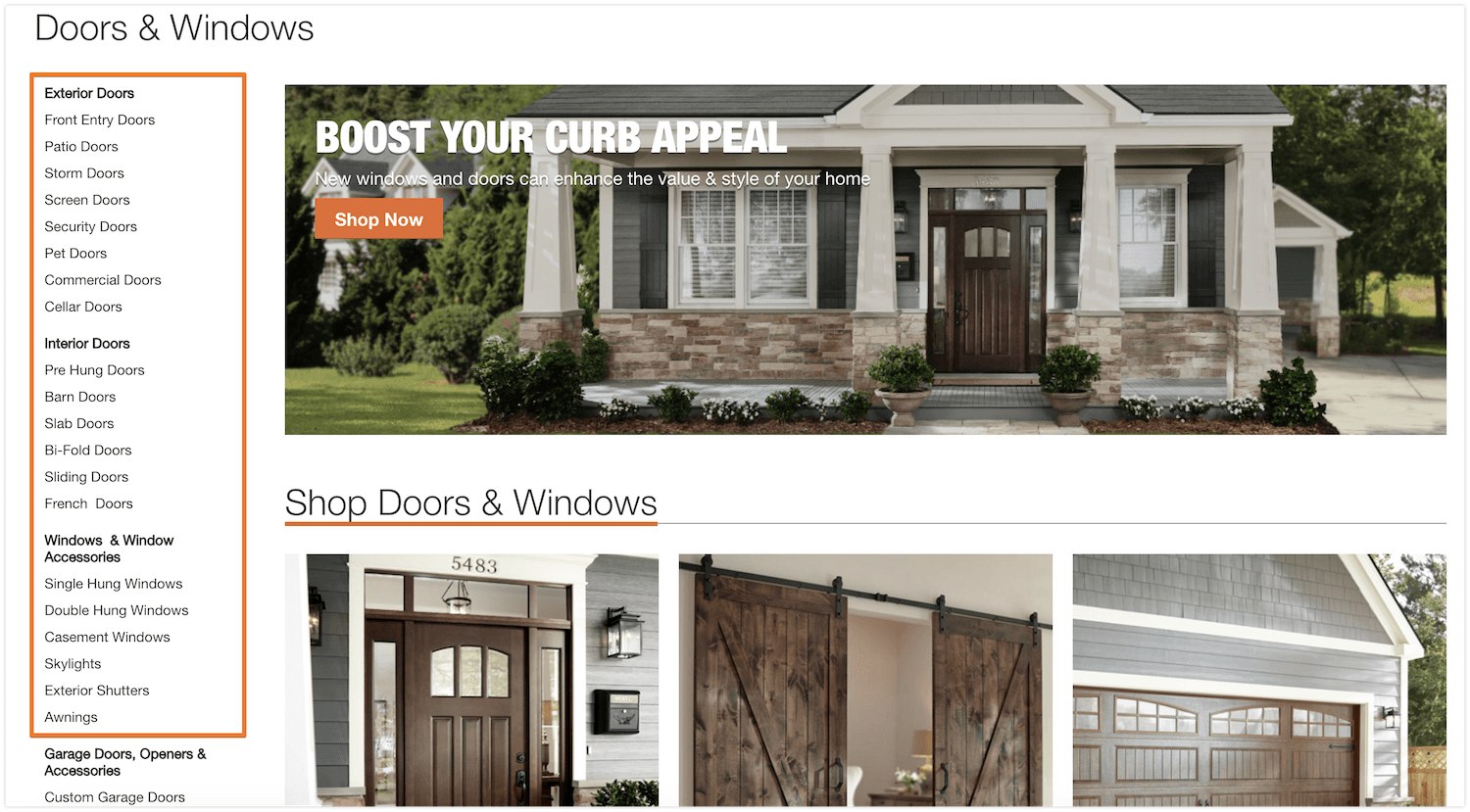 All these mini sub-categories have huge potential, and I will tell you how to promote them further down below.
What Is HomeDepot's Commission Structure?
When I first heard of the HomeDepot affiliate program, I was looking forward to seeing their commission rates, but sadly, there's not much you can be earning.
The current commission rate is at a sad 3% rate, and the worst of it all, the cookie length is just 1 day.
While 3% does leave room for profit, especially if you promote high-ticket items such as the doors and window example above, the 24-hour cookie window is a bit too tight.
High-ticket (expensive) items can net you a decent commission. Still, it's a double-edged sword as high ticket items usually require people to think about it for a while before they make a purchase (nobody is going to impulse-buy a door).
However, if you are dead set on promoting the HomeDepot affiliate program, there are some ways you can make this work. I will soon share with you a "super-affiliate method" of how to get buyers who will buy high-ticket items (seemingly) on impulse.
One thing to note is that certain items are not eligible for commissions. These are:
Gift Cards:
You can't make commissions off selling HomeDepot vouchers.
Installation Services:
HomeDepot also offers the service for installation, which comes at an extra fee for the customer, but as an affiliate, you get nothing out of that extra cost.
Custom Created Products:
Sell only what is available in the store. Custom items would not net you any commissions.
In-Store Purchases:
As I'm sure you know, the affiliate program cannot track customers you refer that visit the store to make their purchase. Unfortunately, there is no way to earn an income from these customers.
While the above limitations may seem unreasonable, many other big-box retailer affiliate programs have the same limitations.
The commission structure is also low across the board when promoting physical products.
Just to give you an idea:
3% is not great, but it's not bad either. The only problem I have with this is that damn limited cookie length.
How To Get Started As A HomeDepot Affiliate
If you want to start promoting the HopeDepot website, all you need to do is a few things (it's a fairly easy process).
First, get on the Commission Junction (CJ) affiliate network.
This is the network HomeDepot runs on so you are going to need a Commission Junction account. It's free to join so don't worry about that but it's a must that you join.
Another must is to…
Have A Website
This is clearly stated in the affiliate agreement. You are going to need a website to start promoting so make sure you have one already before you decide to apply as failing to provide your URL means instant rejection from the program.
If you have a website ready to go, then you're set. Simply visit the CJ network and apply there if you don't already have an account.
If you do not have a website, then I would humbly ask you to forget about researching affiliate programs for now and instead get yourself started.
You can start a free website fairly quickly but my suggestion would be to get your own domain and hosting if you plan on becoming a "full-time" affiliate.
BlueHost has a great deal for WordPress websites and it will cost you very little to get started.
One other option you have is to get a domain from SiteDomains.This also comes with free training on how to get traffic to your affiliate offers (more on this later).
Tools To Help You Promote HomeDepot
In every review I do for an affiliate program, I always look at whether the company behind it offers enough marketing material for an affiliate to do a great job promoting them.
With the HomeDepot affiliate program, once approved, you will be given access to the member's area (in Commission Junction). You will also have many different links and banners that you can use on your site.
IMPORTANT NOTE FOR WORLDWIDE AFFILIATES:
HomeDepot is a US-based retailer and while you can become an affiliate if you live outside the USA, you will only make commissions on sales to the US market. Thus, you will need to have a US-based audience for you to be able to make money with this.
How To Promote The HomeDepot Affiliate Program
Right, as you can see, the HomeDepot affiliate program can be quite limiting, especially with the 24-hour window that they have. Still, as promised, I will give you a tip that should help you capture the interest quickly of a potential buyer and make him (or her) buy in the 24 hour-window you have.
The secret to promoting limited-time affiliate programs such as this is…
Focus on product reviews
I am a big fan of doing reviews, then rank well, there's a lot to say and inform the public about and the best thing about it is that reviews convert quickly.
Nobody who is researching "Redwood Valley patio furniture" just researching to pass the time. They may be, but the majority would be researching simply with the intent to buy.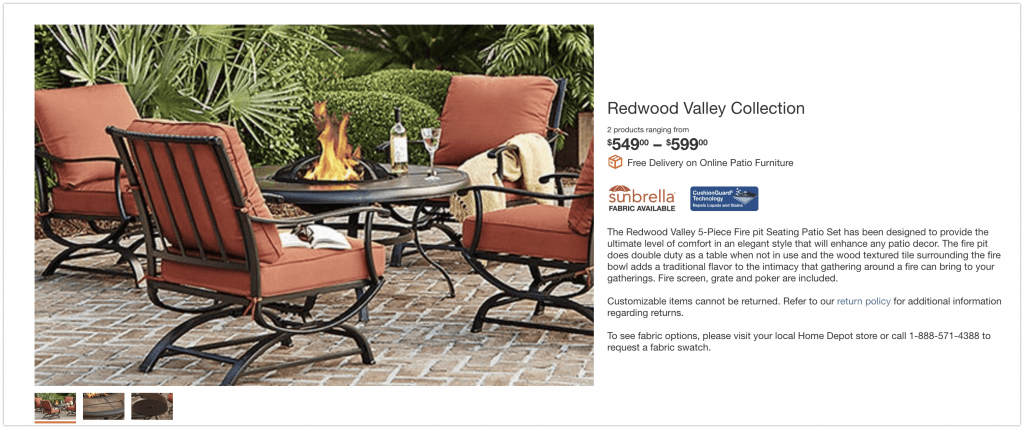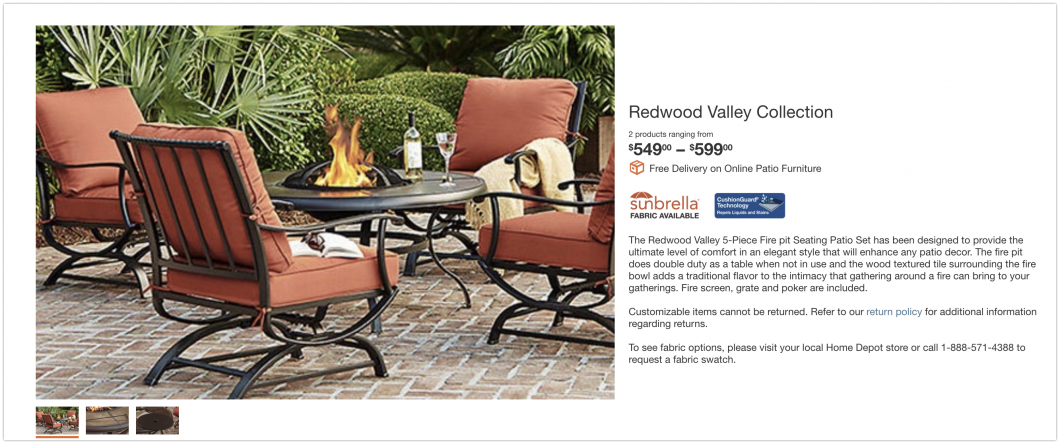 If you can rank for such a review, provide all the answers and information one may need to make a purchase, then your only job here is to convince the customer they are making the right choice. That is all.
It may not always work of course, (nothing gets a 100% success rate), but with that time window, this would be your only hope for making any decent commissions.
Remember, reviews sell and they sell well. All you have to do is to give your thoughts about an item, then suggest where to buy it from. In this case, the HomeDepot website.
How Much Money Can You Make As A HomeDepot Affiliate?
The furniture shown above costs $600. A 3% commission on that is $18. Again, not too much, but doable.
Now, you won't be writing one review about one item. There are thousands of items on the HomeDepot marketplace that you can review and profit from so don't think you're limited to just one.
I do, however, suggest you stick with one niche.
Make yourself an authority on "patio garden furniture" and you're good to go. If you start adding "baby clothes" to your patio website, things can get messy and confusing, which would lead to lower conversion rates, (something we're trying to avoid).
For the sake of simple math, let's say you make $20 off every item you sell and you "need" to sell a minimum of 5 pieces a day to make $100.
With a modest 1% conversion rate, you only need 500 people to visit your website a day.
The "outdoor furniture" niche gets around 301,000 searches per month, with many other keywords that have 10,000s of searches tied into it.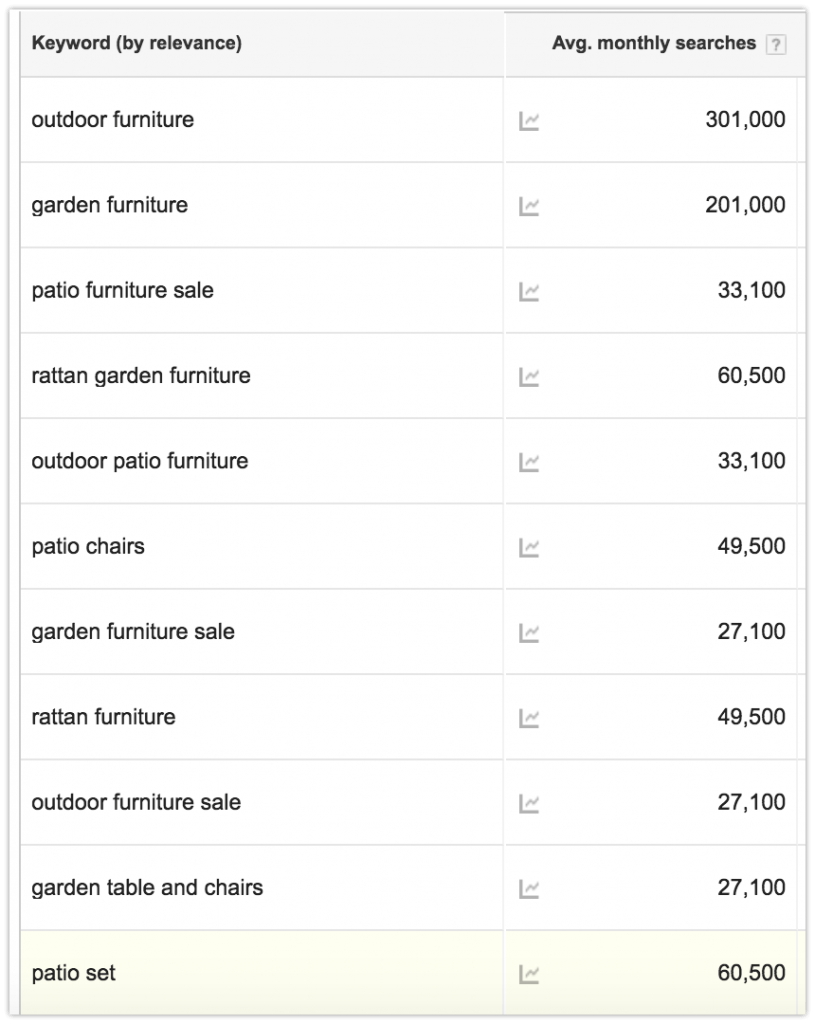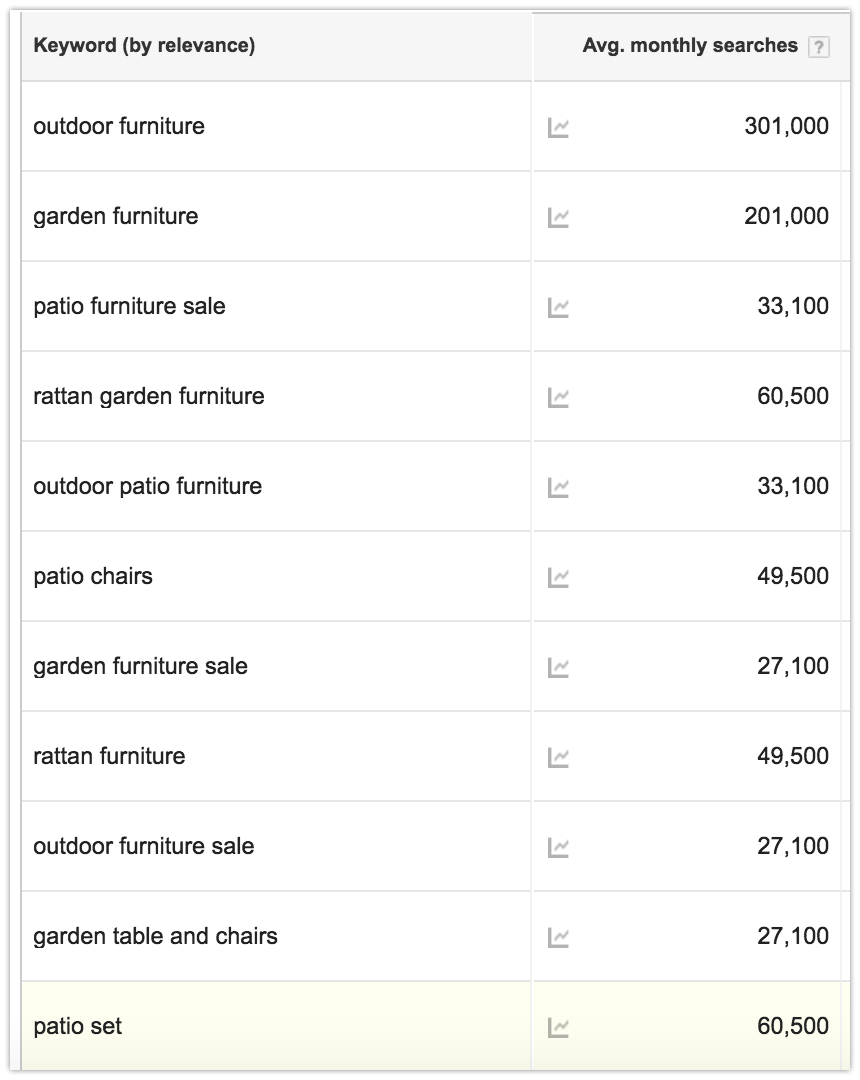 With that volume, it's safe to assume that you can get 500 people a day given you follow the right formula and making five sales a day, ($100 a day) is more than achievable.
Again, please note this math is simplified for the sake of the equation, but affiliate marketing is a numbers game at the end of the day.
Does HomeDepot Canada Have An Affiliate Program?
One thing I want to bring up before I close this review off is the fact that the review I just did was for the US store.
They do have a Canadian store and their own separate affiliate for that as well so if you want to target just Canada, then you can find details on that on the Canadian Home Depot website.
How Does HomeDepot Compare To The Amazon Associates Program?
Not so good, I must say.
While it can still be pretty profitable (albeit with a lot of work from your end), there are others who offer much better rates than HomeDepot.
You can see the full list of affiliate programs reviews here, but I'll give you a quick comparison to the "standard" which is the Amazon Associates Program.
Amazon offers a 4% affiliate commission and it can even go up to 8%+ on sales volume.
They also offer a 30-day window, which is far better than the 24-hour window offered by HomeDepot.
If you need to promote home-improvement items, then see if you can find the desired item you want to sell on Amazon first.
I understand there may be some products that are only available on the HomeDepot site and if that is the case, then go with HomeDepot (no reason why you can't promote 2 affiliate programs on one site).
Should You Become An Affiliate For HomeDepot?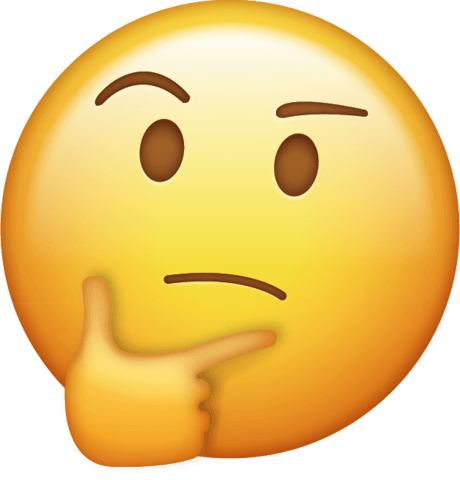 From my own experiences, I can tell you that although this can be a profitable venture for you, it will take a lot of work to get going and get established.
The competition isn't too big, but given the annoyingly low cookie duration, you may have to put in a few months of solid work before you start seeing (consistent) commissions coming in.
I'll leave that up to you, but I would ask you to see some of these high-paying affiliate programs before you do make your decision.
---
Thank you for reading my HomeDepot affiliate program review. I hope this has answered all/any questions you may have had. If I left something out, please be sure to ask away in the comment section below.
If you're brand new to affiliate marketing, you may want to take a look at how I build my own simple affiliate websites here.