Big brands are jumping into the affiliate scene trying to catch up to online-first platforms such as the mighty Amazon.com.
The Best Buy affiliate program (which I will be reviewing today) is one of these brands but unfortunately, it's not nearly as good as I originally hoped.
In this review, I will be sharing everything you need to know about the Best Buy affiliate program.
If you're thinking about joining, please read this review carefully so you know what to expect.
You may also want to check out some of the other higher-paying affiliate programs I have on this list.
Best Buy Affiliate Program Final Rating:
0.5%
Brand Name

Product Selection

Affiliate Commission

Earning Potential
Best Buy Affiliate Program Review Summary
Well-known brand/retailor ✔️
Very low commission rates (0.5%) ✖️
Doesn't pay for repeat customers ✖️
24-hour cookie ✖️
Income potential very low ✖️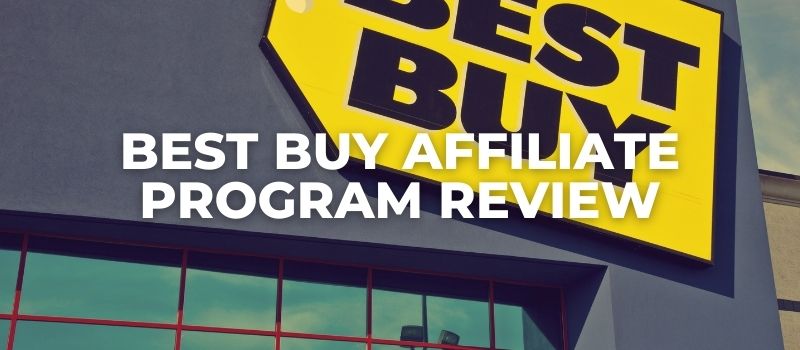 ---
---
The Best Buy Affiliate Program: Introduction

Best Buy is a North American "big-box retailer" operating both physical stores and also an online store through their website.
They also offer an affiliate program, known as the "Best Buy Affiliates" which you can join here – although I highly recommend you don't, for the reasons I will explain in this review.
What Can You Promote As A Best Buy Affiliate?

As an affiliate, you are welcome and encouraged to sell any of the product items listed on the Best Buy website.
For those that are not that quite familiar with their list of items, you can browse a full list of the categories here, but I will give you a shortlist of some of the most popular and most visited sections/categories:
Computers & Tablets
Video Games
Wearable Technology
Sustainable Living
Home & Garden
Health & fitness
Drone Technology
Smart Home & Security
When it comes to product range and selection, BestBuy offers pretty much anything you need. Sadly though, that's the only good thing I have to say about this affiliate program.
The Many Things Wrong With The BestBuy Affiliate Program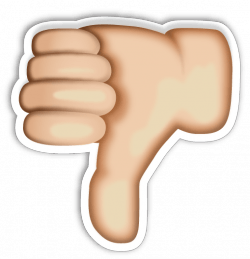 0.5% Commission Rate
Even though physical products are notorious for having very low commission rates online, To me, this 0.5% rate is both insulting and disgraceful.
When I first published my Best Buy affiliate program review, it was set at 1%. In this updated version, we find that it's now been but by half to 0.5%.
Like Amazon (with its new reduced commission rates), I believe the BestBuy affiliate program will be eliminated one day. But wait, there's more…
Commission Only Available On New Customers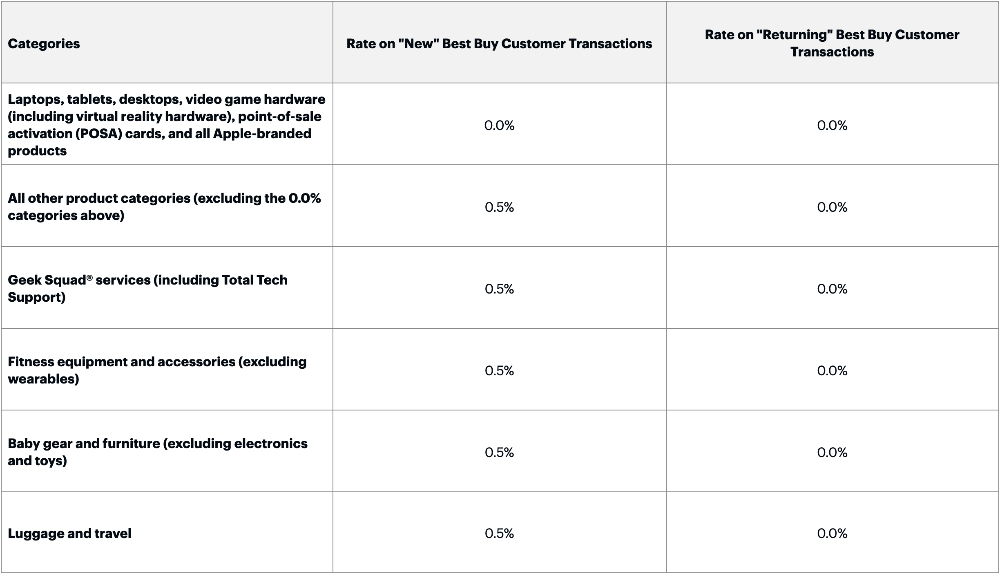 The 0.5% commission rate only applies if the customer is not to BestBuy.
If the customer has placed an order in the past (which BestBuy can track via their email most probably) you get 0%!
Again, this is both insulting and disgraceful.
24 Hour Window
A 24-hour cookie window is becoming even more common. Having seen how Best Buy treats their affiliates (not sure if they have any left), I guess it's not surprising they will offer the shortest affiliate window possible.
For those who are new here, this means the customer needs to purchase within 24 hours, or else you do not get paid the 0.5%.
People Will Likely Buy Offline
Another issue I see with BestBuy is that chances are people will see the product online and then go to their nearest BestBuy to buy it directly.
This, of course, will eliminate any possibility of you earning any money.
Available Only To US Citizens
One final blow should be that BestBuy only sells to North American clients (US, Canada & Mexico).
This means if you have an international audience, you have no business promoting BestBuy as it's not available in most of your reader's locations!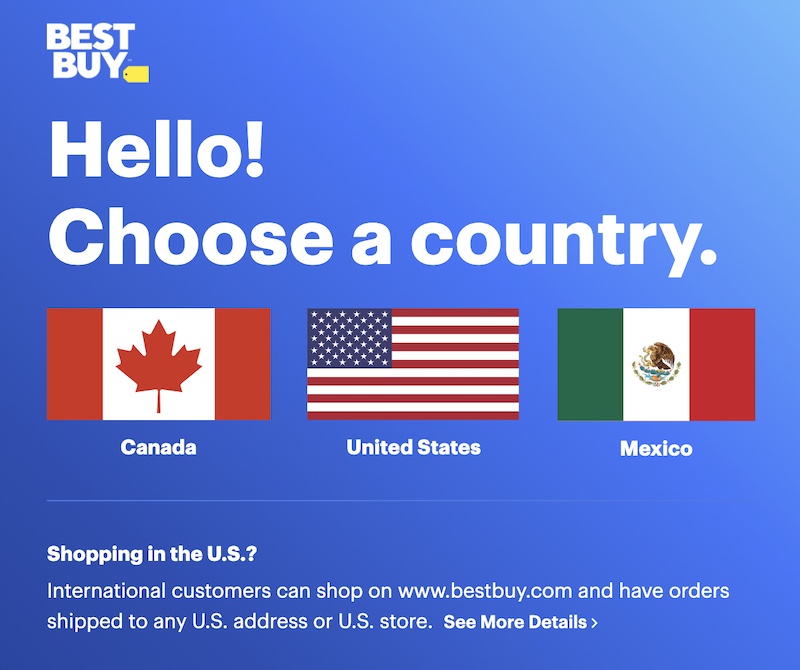 Should You Join Best Buy As An Affiliate?
I would sooner quit affiliate marketing altogether than spend my days building up traffic only to send it to an affiliate program like Best Buy and receive 0.5% (if I'm lucky).
If you'd like my advice, do not join this affiliate program as you'll just be losing money.
I even think Best Buy will eventually eliminate this affiliate program seeing how they've continued cutting their commission rates (from 1% to 0.5%).
There are plenty of (better) alternatives you can join, and I will share some of them next…
My Recommended Best Buy Affiliate Program Alternatives
When you're looking for an affiliate program, it's best to do your own research so you can find something that would be perfect for your niche/audience.
There's an independent affiliate program for just about everything you want to promote and they typically pay much better rates than what these "established brands" offer.
However, there is some benefit to promoting big brands online (given their trust and name-good will, you're bound to convert at a higher rate). So with that said, here are some BestBuy alternatives you may want to look into (also offering an affiliate program):
---
How To Get Started As An Affiliate
For some weird reason, Best Buy does not see affiliate marketing as a way to build up their business, and that's ok.
If you're brand new to affiliate marketing, know there are MUCH better options out there for you and all you need to do is learn how to take advantage of them.
The Best Buy affiliate program may be an insult to all affiliates, but this does not mean you can't make money with affiliate marketing.
If you're looking to learn how it's done, be sure to read my newest guide explaining how I make money building simple affiliate websites.