So Pinterest just rolled out the ability to upload and share videos to their platform to all users.
I've had this feature enabled for quite some time now and I've been experimenting with it seeing how it works (and whether or not it's worth my time).
As it turns out, if – like me – your goal is to drive people from Pinterest to your website, then yes – Pinterest video works great for traffic! 
Today, I'm going to be telling you more about what you can expect from this new feature, including:
Why Pinterest is a severely-underrated tool for online marketers.
Why video is so important (and a big step for Pinterest).
How to upload & schedule videos on Pinterest (2 easy ways to do this).
How long should your Pinterest videos be (and the dimensions you should use).
Where to create some stunning new videos to upload for your brand (video guides).
How to quickly go viral on Pinterest;
I'm even going to share with you my secret method/tool of how I went from 1,000,000 to 16,000,000 impressions in under a month with Pinterest – so I suggest you stick around.
Sounds good?
Let's get started.
Why Pinterest?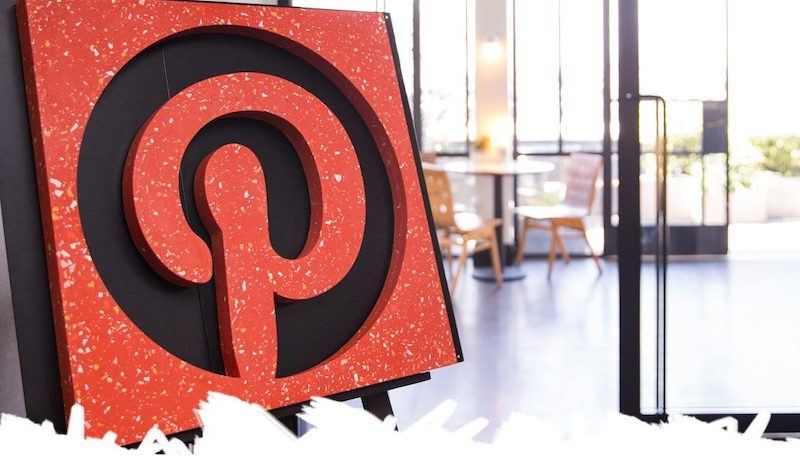 Most of my guides on this website are about making money online (mostly through affiliate marketing) – so;
Why am I such a big fan of Pinterest and why am I telling you about the importance of video on Pinterest?
Well, Pinterest is undoubtedly one of the best ways to get traffic to your (affiliate) website/blog.

For me, Pinterest is right up there with search engine traffic with regards to traffic numbers (and some sites even convert better through Pinterest – which was surprising to me).
So yes – if you are trying to make money blogging (with affiliate marketing or otherwise), have an ecom commerce store or just want some quick quality-traffic coming to your website, Pinterest is the place for you.
The Video-Takeover of Social Media
You may have noticed this already, but video has been taking over pretty much every social platform under the sun.
Instagram and Facebook, YouTube, Twitter, Reddit and of course… YouTube.
People love videos and it's clear the general population would much rather watch than read, which is somewhat sad, but undeniably powerful.
Pinterest was the last platform to add video (which was somewhat surprising since Pinterest is a very visual platform) but here we are;
They finally did it and from the preliminary data, it seems like Pinterest videos are capturing quite the audience on Pinterest.
Before I tell you how to drive traffic to your website with Pinterest videos, let me first show you how to upload and/or schedule Pinterest videos.
How To Upload & Schedule Videos On Pinterest
There are two ways you can get your video up on Pinterest, that is either through Pinterest itself, or you can even use Tailwind, which is a Pinterest marketing tool I will tell you about soon.
How To Upload A Video Via Pinterest:
Step 01: Go to your Pinterest profile and click the + button, and then "Create A Pin"

This is pretty straight forward stuff and it works just like when you upload a picture to Pinterest.
Step 02: Upload Your Video
Next is to upload your video, Simply locate where the video file is on your computer (yes you can even do it through mobile) and then give it a few seconds to upload.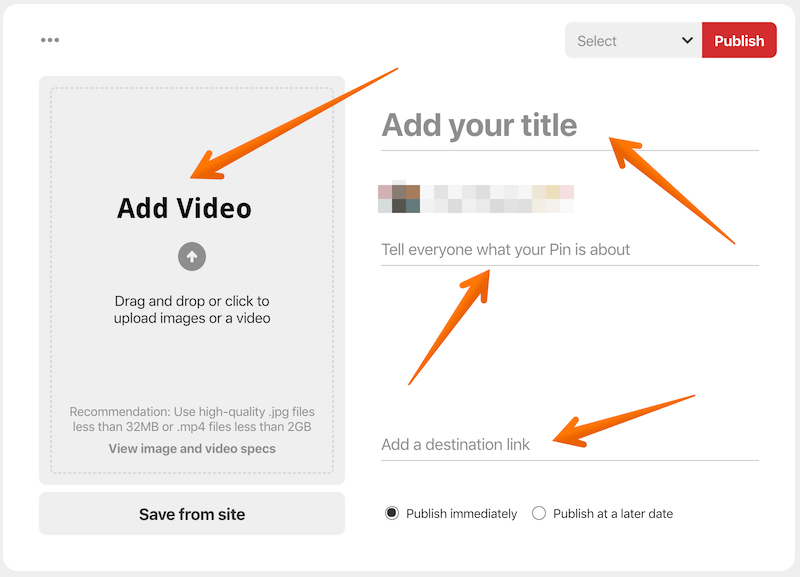 Step 03: Add A Title, Description & A Link To Your Website
For best results, you should always – always – add a Pin title, description and a link to your website.
If you do not have a link pointing to your website, you will not be getting the traffic we're hoping for.
This is a MUST so make sure you get the correct URL and add it to the "Add a destination link" field.
NB: You can even schedule your video-pin to be published at a later date by selecting the "Publish at a later date" option and then select the day and time, but there's a better way to do it, and that's through Tailwind.
How To Schedule a Pinterest Video With Tailwind:
Next up, I want to tell you about Tailwind, a fantastic Pinterest scheduler which I've been using for just over a month and have quickly acquired 16,000,000 impressions in reach through their Tailwind Tribes feature (more on this below).
Not too long ago, Tailwind announced that we can now schedule videos on Pinterest through their platform (and I believe this is the first scheduling tools to allow this).
Here's how to use Tailwind to schedule on Pinterest (of course, you are going to need a Tailwind account first – you can get one for free here).
Step 01: Visit The Publisher Dashboard & Go To Draft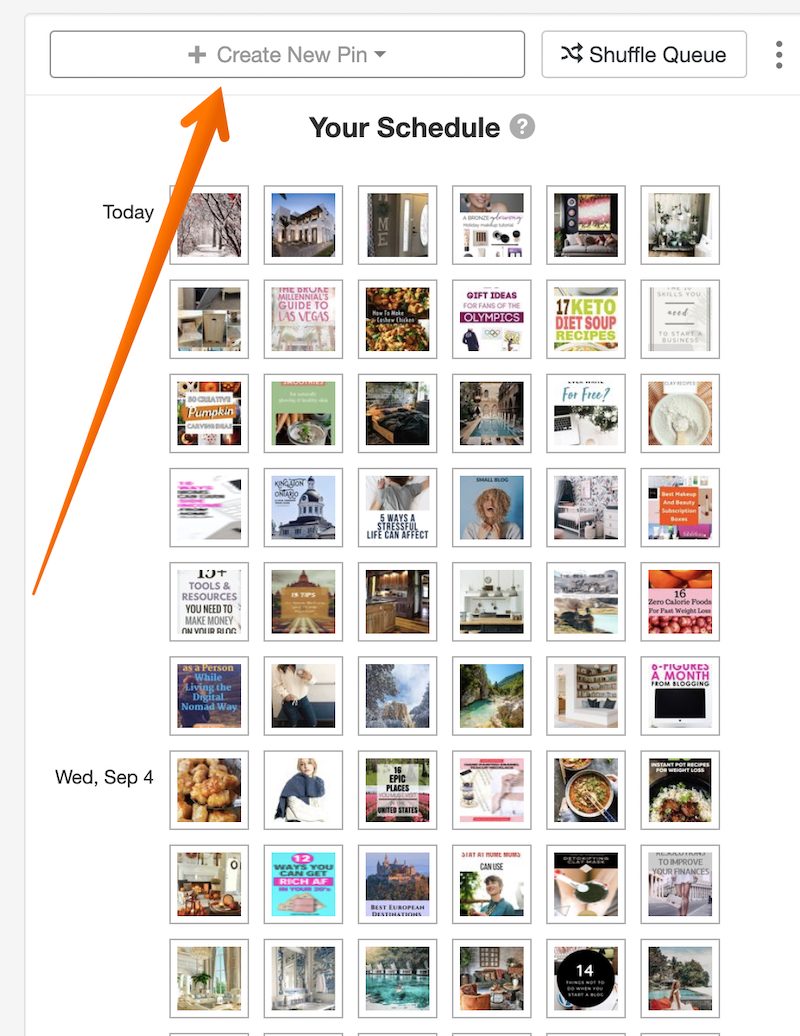 On the Publisher page, on the right side of the screen, you can see the "Create New Pin" button. Here you can upload your video and once uploaded, you will have it on your Drafts page.
Step 02: Add A Description & A Link
Again, it's best to add a description for your video pin and of course, do not forget the link pointing to your website.
Step 03: Schedule Your Video 
You can then add your video to your Smart Loop (which is a smart-scheduler by Tailwind that allows you to keep re-posting – in a safe manner – the same pins over the course of weeks and months), or you can add it to your "normal schedule" and it will be published at a later date.
That's all there is to it.
3 Things You Need To Know About Pinterest Videos

Pinterest Videos Are Subject To Approval
For some unknown reason (they say it's to make sure the uploaded videos follow their guidelines) – Pinterest manually checks every video that gets uploaded to their website!
This means that you have to wait at least 24 hours for your video to be approved but once you have set it to published, it will get published automatically.
What Dimensions Should You Use For Pinterest Videos?
As with everything Pinterest, you need to aim for tall videos.
You can still post squares and rectangles, but it's best to keep your visuals (image or video) tall, for best results.
Pinterest recommends "a 2:3 aspect ratio (ex: 1000 x 1500 pixels)".
What Is The Best Video Lenght For Pinterest?
Pinterest allows videos from 10 seconds, up to 15 minutes so there's plenty of room to work with here.
For more information about video length, dimensions and best practices, you can see the official Pinterest guide about it here.
How To Get Traffic To Your Website With Pinterest Videos
Once your video has been published – and it's an engaging video that follows the guidelines – you can expect the video to start getting re-pinned across the network and you should expect to start getting clicks to your website.
To better explain how quickly a video can go viral on Pinterest and how quickly you can start getting visitors;
I want to share with you this great video from Anastasia showing you how to create video pins that get traffic:
Need Help With Pinterest Marketing? Try Tailwind!
As you can see – the potential for Pinterest videos is pretty much there and since it's a brand new feature, you can become an 'early adopter" with this and get some great results with Pinterest video.
Pinterest is pushing videos heavily on lately (much more than pictures since videos keep users on the site longer) so take your time to create some great videos and start driving traffic to your website through videos – trust me; if done right, there's a lot of money to be made on Pinterest.
If you'd like to know how I went from zero to 1,000,000 and then quickly to 16,000,000 impressions on Pinterest, I highly suggest you take a look at both my Tailwind review and my how-to guide on using Tailwind Tribes.

These are by far the best marketing tools I have found for Pinterest and I am sure you will be able to achieve similar results in no time with your Pinterest profile.
Closing Words
So there you have it – not only do you now know how to upload and schedule videos to Pinterest but I've also equipped you with a few tools that will allow you to take advantage of this new feature (and give your website a much-needed boost).
I've been going in heavy on Pinterest lately, and I will continue to do the same as long as it keeps producing results for me and my business – & you should too.
If you'd like to know more about my Pinterest strategies, here are a few of my most-recent guides: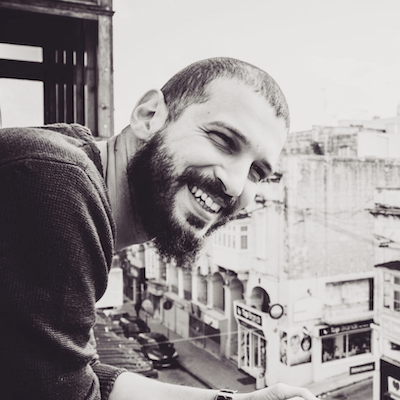 Since 2011, I've been learning how to make money online with affiliate marketing. This website is where I share everything I know and all I will learn along until I reach my next income goal of $30,000 p/month.