The WarriorPlus affiliate program is a popular choice for many affiliate marketers looking to find a (new) product to promote.
In today's review, I will be taking a closer look at this affiliate program/network and see if it really is worth the hype, or not.
If you've been thinking about becoming a warrior affiliate, and you are looking to get started with affiliate marketing;
Read carefully this review below as it will answer a lot of questions you may have.
Before we get into that though, let's first take a look at the TLDR version of this review;
Is The WarriorPlus Affiliate Program Legit?
💲💲
Affiliate Commissions

Affiliate Cookie

Brand Name

Earning Potential
WarriorPlus TLDR Review
Popular amongst affiliates
A go-to source to find new products to promote
Double-digit commission rates on most programs
Get paid via PayPal & Stripe
What Is The WarriorPlus Affiliate Network?

NB:
Want to see how I make money with affiliate marketing? My new book reveals my entire process, including my 4-step approach to building affiliate websites.
CLICK HERE to download my book for free
.
WarriorPlus is an Affiliate Network specializing in digital products and internet marketing, very similar to JVZoo or Clickbank.
It's a huge digital marketplace filled with products you can purchase and/or promote as an affiliate.
Their tagline is "Your Profit is our Business" because they offer up opportunities to make money online, either as vendors (selling your products, services or solutions), buyers or affiliates.
We've come across mixed reviews about Warrior Plus. We joined the network so we could take a closer look at what's on offer and form our own opinion.
What Can Your Promote As A WarriorPlus Affiliate?
Digital Products and various make money online opportunities that sound overly sensational.
For example, here's today's Deal of the Day:

Does that sound a little like a get-rich-quick-scheme to you? Or is it just us?
Most of the products sold on Warrior Plus are online courses or software solutions designed to help digital marketers succeed in the online space.
Here are the first 5 top-selling products over the last 30 Days: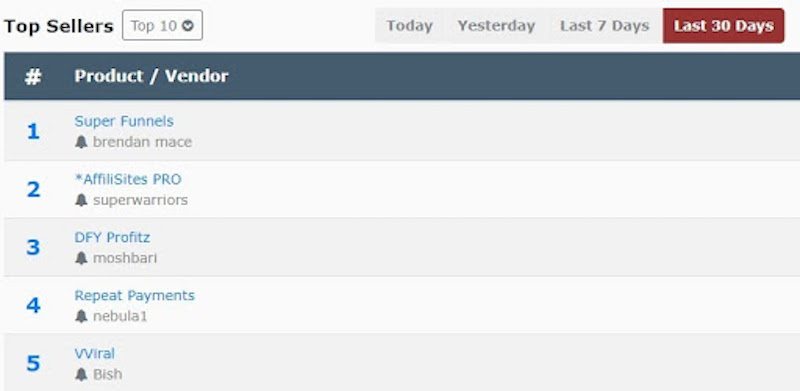 Let's take the first one and have a closer look at their sales page.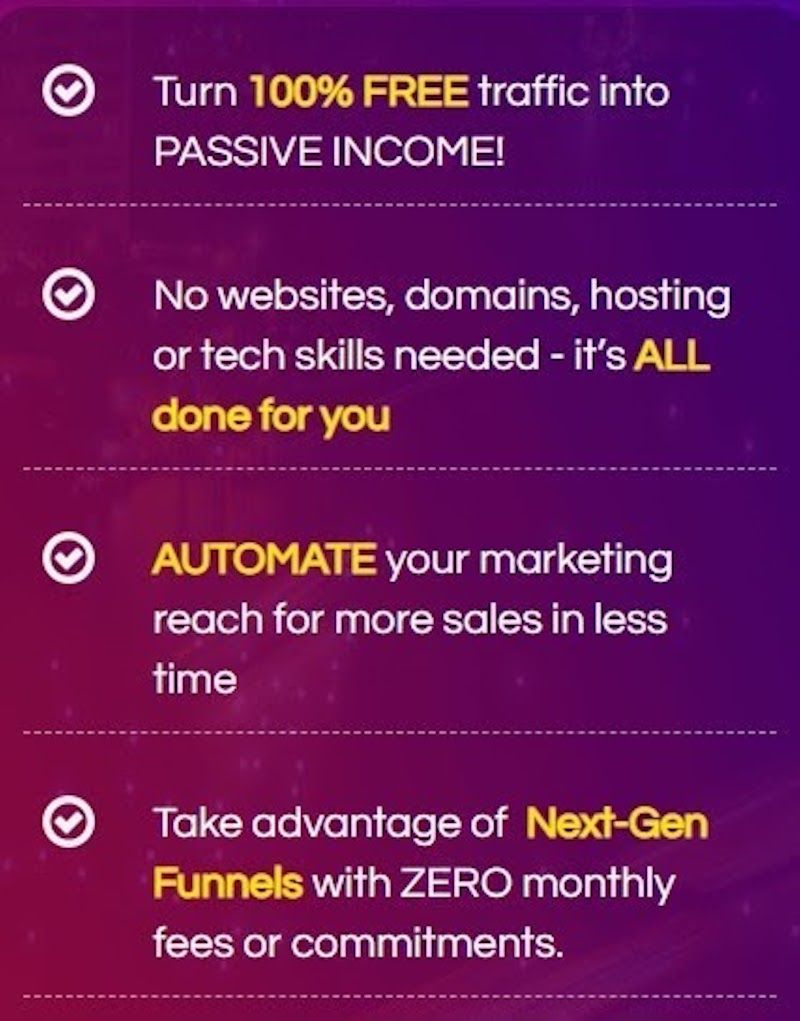 Pricing is USD $22.97 You save: $274.03 (92%)
Does that sound a little too good to be true?
We looked into the stats of this offer and over 2000 Super Funnels have been sold with 8% returns. 
One of the great features of the program is the Pulse Rate.
This score indicates how popular the product is based on the overall sales numbers as well as the number of affiliates who have made sales in the past few months.
What Commission Do You Get With The WarriorPlus Affiliate Program?