Still struggling with making money with affiliate marketing? You're not alone.
With so many training courses, blog posts, guides, podcasts, and YouTube videos out there, your average beginner affiliate is still finding it hard to make money with affiliate marketing & I find this – unacceptable.
Today I am going to share with you a few reasons (9 to be exact) why your affiliate website sucks and why you are not making any money with affiliate marketing.
If you've been at it for quite some time but you're not seeing the results you were promised, this one is for you.
Let's start off with the obvious…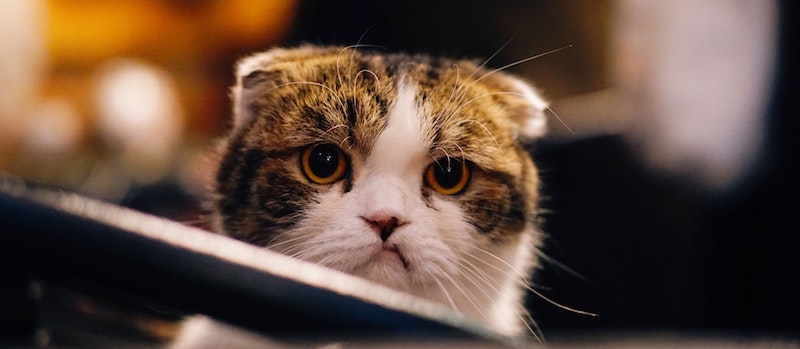 You Don't Like Your Website
One of the biggest mistakes I see from beginners who join my training course (see below) is the fact that they do not create a website in a topic which they themselves like.
If you do not enjoy writing for your website, who the hell is going to enjoy reading it?
There seems to be this idea out there that to be able to make money with affiliate marketing, you need to focus on only the 3 main pillars;
Health,
Wealth &
Relationships.
This is false and this is why many end up with a shitty website that's not making money.
Starting out, you should create a website about a topic which you yourself enjoy.
As Time Ferris says; scratch your own itch.
Is there a topic you like?
Is there a topic you can read about all day?
Is there a topic you are currently learning about?
Is there a topic which you already know about (more than others)?

If anything comes to mind, that should be your niche.
If you have a "cooking" blog because you heard they make money but you burn the toast every time, the "cooking" niche is not for you.
Yes, a "cooking blog" can make money, but if you do not like what your website is about, there's no way you will "enjoy" working on it and my best is that you will quit before you ever make your first $1, just like the 96% of all affiliate marketers who fail.
You Did
Not

Do Your Research

There's also the mistake of "lack of research" that people seem to keep repeating.

They build a website answering questions nobody is asking.

Whatever niche you choose, there are people out there who are looking for what you have to offer, but;

Are you sure you are answering those people's questions?

As a beginner, you may not know this but there's a thing called "keyword research", this is where you look for key-phrases people type into Google search engines that are related to your niche.

Now there are many ways you can find these keywords, and you're spoilt for choice when it comes to keyword research tools but even though I use one myself, you really do not need one.

As a beginner, you should use free methods only (for now).

With that said, my 2 favorite ways to find great keywords that are easy-to-rank-for is either by using:
Both links will lead you to an in-depth explanation of the two so check those out and if you don't like how your website is performing, be sure to target keywords that the people *you want to reach* are actually searching for.
You Are Looking To Make Money, Right Now
This is also a common one, but it's understandable.
Most All of us are here building websites so we can use them to make money with affiliate marketing.
However, you have to be crafty about how you approach this.
There's no way in the world you can set up an affiliate website today, and make money tomorrow.
I sometimes do "niche site reviews" for select students and when I go through the site, it's clear they are "begging" to make money online.
This can often be seen as a bit dodgy by people, which is why I always suggest you only monetize when it makes sense to do so.
I never monetize a website from the start.
I wait until I have at least 50 to 100 people a day coming in and even then, I only monetize the pages which are getting the most traffic.
There's no reason why you should fill up a page with affiliate links and a sidebar with ads, there's nobody reading it and it's only making your site look terrible and needy (and also hindering your progress in the search engines).
Which brings me to my next point…
You Have A Doorway Page (Not A Website)
One thing Google has made clear in their "Quality Guidelines" is that they do not like doorway (bridge) pages.
Doorway pages are sites that are only meant to be "bridges" to the affiliate offer. For example;
You click a link, it takes you to a page, and the only thing present on that page is just a few lines of info with a link that will lead you to the affiliate offer.
This is not "helpful information" which is why you've probably never seen one of these pages listed on Google (you may have come across something similar from a social media link).
Bridge/doorway pages provide no value, no context and no information that would make Google consider listing it.
This is also why it's often suggested you publish at least 1000 words per blog post as it gives enough "information" to make it a good resource for people.
If you have a site that only has pages with very thin content and a handful of affiliate links, I'm going to assume you are not getting traffic and you are not making any money.
To fix this, go more "in-depth" with your content and try to provide something which people will want to read.
You Are Using Banner Ad Networks
If you want to build a website with the intent to make money with affiliate marketing, why on earth would you have a Google Adsense there showing God-knows-what ads designed only to take your visitor away?
If you want people to click on your affiliate links, do not add banners.
You may get away with this if you have a lot of traffic, but for the most part – unless you are getting 1000+ visitors a day, there really is no reason why you should be giving away visitors for pennies.
Affiliate marketing makes a lot more money than banner ads, that's just a fact and I break down the math behind that in this post here.
You Wrote 10 Articles (Or Worse)
I have over 300+ blog posts on this page and I continue publishing one to two new blog posts a day.
This is because I want traffic, and I want to make money.
If you just published 10 blog posts and called it a day, there's no way that you can be getting traffic and if you are, then I'm dead-sure you are not getting enough traffic to make the income you'd like.
You need content, and a lot of content as well.
It may not always be the answer (you need to make sure you have good content) but the general consensus is that:
More content equals more traffic and more traffic equals more sales.
That's just a fact of life.
You Think You Have A Good Theme, But You Don't
There are some ugly websites out there.
I know because I spend half my time researching and reviewing websites.
Here's a tip from me – keep it simple.
You don't need flashiness, you don't need rotating banners, you do not need "prettiness" and you don't need a flywheel.
You need to keep it simple with black text on a white background, with an easy-to-read sentence structure and always keep the focus on the content.
Not to brag, but I think this website (which is using GeneratePress) is the perfect example of what I've just said.
You may notice I don't even have a sidebar; it's just simple text on a simple white background that anyone can read.
If people can read your content (and understand it), there's a much better chance that they follow your instructions, click your affiliate links and make you money.
You Did Not Use Proper On-Page SEO
I'm not going to lie, every website has SEO issues that can be fixed, including mine but the craziness I see on some (failing) affiliate websites just hurts me.
For an affiliate website, its lifeblood is search engine traffic.
SEO traffic is the fuel that you need to make money with your website.
So – does this not mean you should put some extra care and effort into your homepage SEO?
I think it makes sense to do so.
I won't get into how to properly do on-page SEO here as that is not what this article is about, but you can see all my SEO guides here and I even have an SEO course for you here.
You Don't Know What You're Doing
The final reason I'll give as to why your affiliate website sucks and why you're not making money is the fact that you probably do not know what you are doing – & I don't blame you for it.
Instead, I blame all this weird and contradicting information you find online written by people who have never built a successful affiliate website.
There's A LOT of bad information out there on how to make money with an affiliate website and sadly, many end up taking the wrong step forward only to find themselves 6 months later with nothing to show for it.
I know because I've been there.
I spent years running around in circles, wasting time, money and resources only to realize I've been doing it wrong all along & there's no worse feeling than that.
If that doesn't make you want to give up, I don't know what will.
To help combat this, I suggest you get some proper training on how to do affiliate marketing, which is what I want to share with you next…
How To (Really) Make Money With Affiliate Website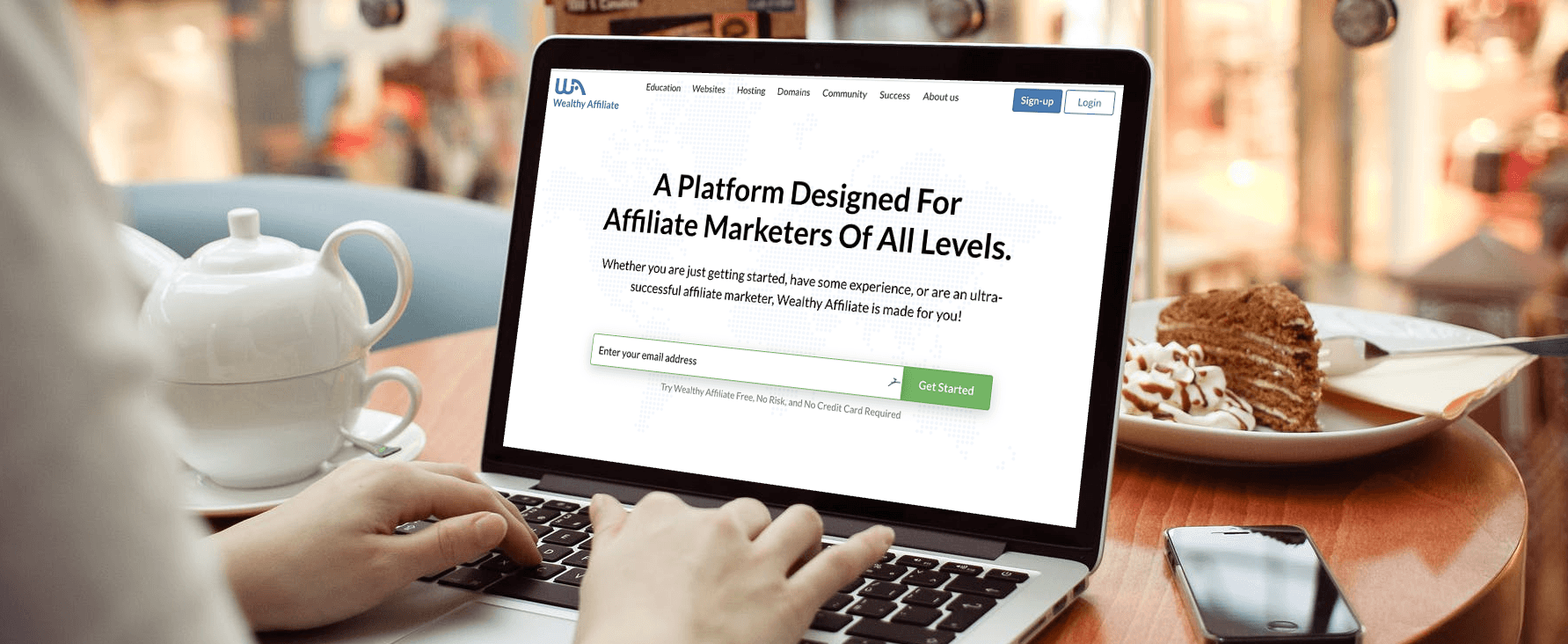 I was right there, about to go into my second month in a row of making $3,000 a month when all of a sudden, all my business goes away, literally overnight.
I started out making money online by working as a Fiverr freelancer back in 2011-ish and I've managed to build that business up to about $3,000 a month (at its peak).
Long story short, me and my "partner" in that business break up, and of course – I couldn't continue running it without her.
I was desperate to find a new way of making money online and that is how I (eventually) stumbled across affiliate marketing.
As I said above, I've spent years running around in circles never actually getting anywhere until one fine day I stumble across; Wealthy Affiliate.
Wealthy Affiliate is the best training course that there is, and if you are struggling to make money online, I strongly encourage you to first
see my official review of the platform
and then go and sign up and start going through the training.
It's free to get started with (no credit card required) and you can stay for as long as you wish on your starter membership.
There's no fluff, no gimmicks, and no hopium. Just facts and hundreds of hours worth of video content that will teach you how to (finally) make money online.
You won't be disappointed.
Final Thoughts
So there you have it. 1 short of 10 reasons why your affiliate website sucks and also why you are not making any money.
I hope this post has helped open your eyes to a few mistakes you may be making and also put you on the right step forward to achieve success.
There's no reason why you can't be part of the 4% who actually make money with affiliate marketing, and you have the perfect opportunity to get started today.
Related Questions:
Why Is Affiliate Marketing So Hard?
Affiliate marketing is hard becasue you don't know what you're doing. In other words, the reason you're not making money is because of what you know and what you don't know.
See what you're missing here
. 
Is Affiliate Marketing A Waste of Time?
NB:
Want to see how I make money online?
Here's my latest guide
showing you everything I do to earn money with simple, easy-to-build websites.