I've been holding on to this review for a while now, but I have finally decided to publish my own CrakRevenue review, an affiliate program for the adult industry which you can join and start earning with.
As you will see from my review, the online adult industry is becoming bigger every day, and since it's a bit of a taboo niche;
You will find that you can make great money promoting certain products and websites in this niche – without too much competition.
Are you thinking about becoming an affiliate in the online adult industry?
If you are reading this, I am sure that you are so this review should help point you in the right direction.
This is what I have for you today:
A golden opportunity with one of the leading adult industry affiliate program, CrakRevenue.com.
The Adult Industry Online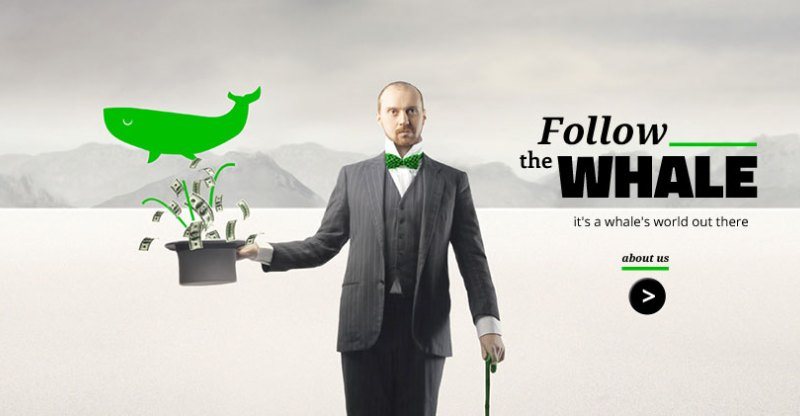 Porn, to be blunt, is an un-spoken niche and you won't find a lot of resources that will show you how to get started as an affiliate in this industry.
But let's be honest for a second here; "everybody" watches some sort of adult content online and even though it's not spoken about, the numbers speak for themselves.
Just look at PornHub's 2016 year in review numbers of their traffic and data usage. it is absolutely insane and jaw-dropping compared to other niches everybody likes to focus on.
To give you a small briefing of it, this is what one (albeit the largest) adult content website got in all of 2016:
91.980.225,000 videos watched
23 billion visitors a year
5,246 centuries of video time.
Yes, we are now looking at a beast of an industry that is only projected to get bigger and bigger.
But how can you jump in on this and make money as a porn affiliate?
This is what this article will show you how to do, but before I get into my CrakRevenue review, let me just tell you what the "adult industry" consists off really.
While yes, porn is defiantly its biggest driver, it also consists of a lot of "innocent" stuff such as dating sites, live cams and other material that would not be considered entirely "taboo" by many.
What I am trying to say here is that you do not have to feel embarrassed or shy promoting the adult industry as there are many ways you can approach this, and CrakRevenue has all that you need to make it happen.
Introducing CrakRevenue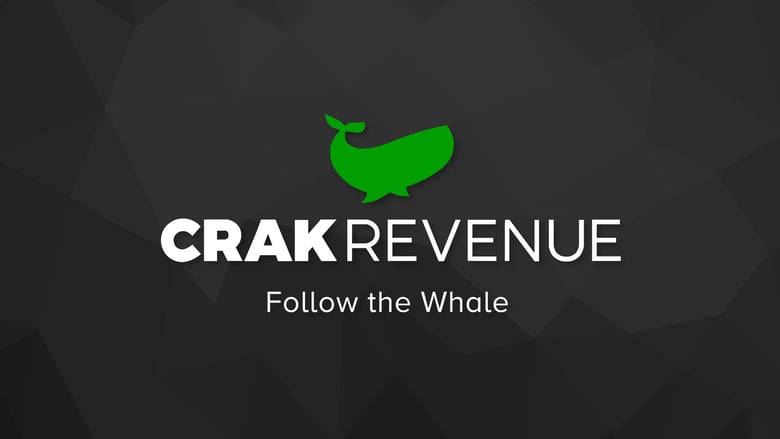 CrakRevenue is probably the biggest adult industry affiliate program in the world.
At the time of writing this, they have over 2,000 offers that you can plug into and promote in every weird little niche that you can think of. The possibilities here are endless indeed.
As is with the example of PornHub's statistics, let's see what CrakRevenue currently do:
They issue $40 million worth of commissions a year to affiliates
Over 2,000+ different products to promote
25,000 active (and earning) affiliates
20+ affiliate marketing awards (more on this later)
10 years of experience in the adult industry.
Pretty impressive right?
Well, it's only going to get bigger as the CrakRevenue team and offers keep expanding, and the adult industry continues to boom.
How To Use CrakRevenue
If you've decided to become an adult industry affiliate and want to get started with CrakRevenue, then all you need to do is to apply for affiliate membership.
It's fairly easy to apply and no different than any other affiliate program, so if you've ever applied to a platform before, you know how this dance will go.
What to do after joining?
All you need to do is to find an offer that you want to promote.
The beautiful thing about CrakRevenue is that the search functionality (that will filter through so many products) is amazing and you will quickly find something that would be right for you to promote to your audience.
How to Find a Product to Promote on CrakRevenue:
Step #1: Visit the Offers page and select a category:

Step #2: Browse targeted offers:

Step #3: Pick an offer to promote (you can choose multiple):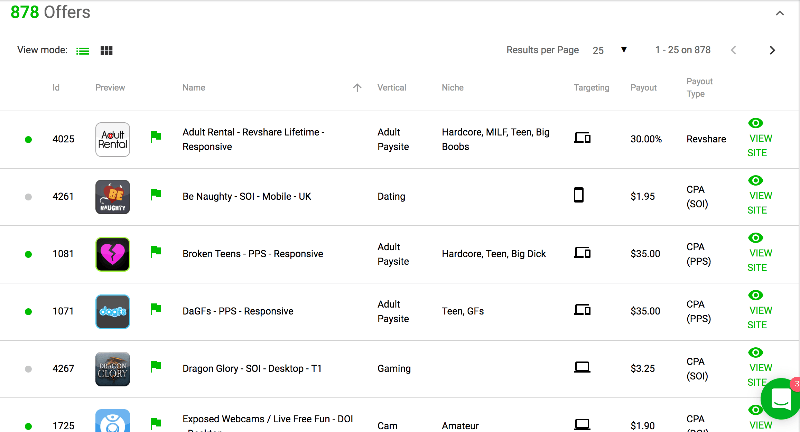 Step #4: Agree to offer's terms & conditions: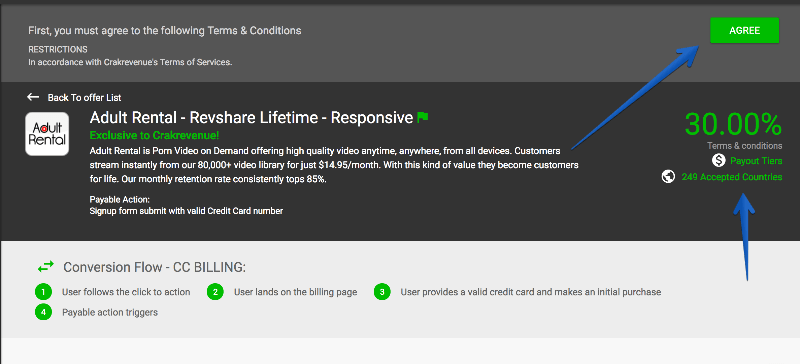 Step #5: Get your unique links & banner links: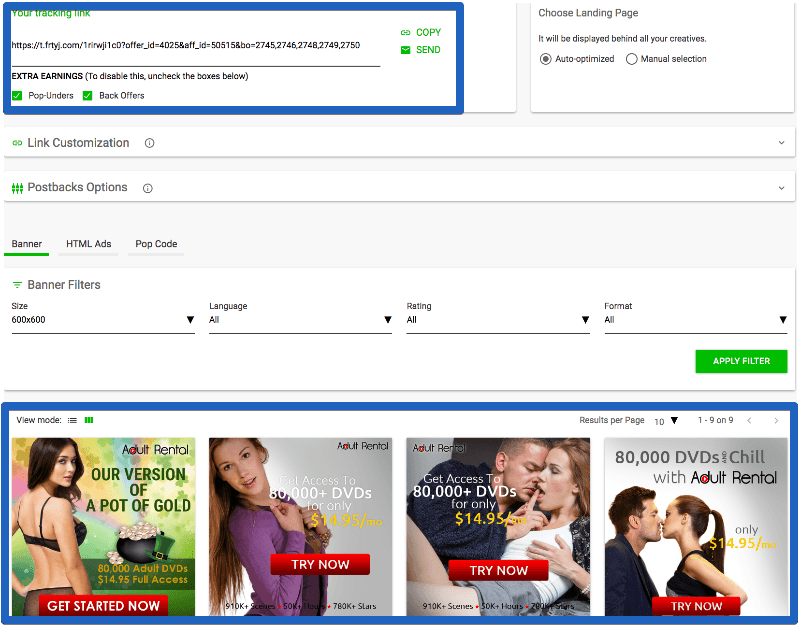 Step #6: Promote!
All is left to do now is to insert the given links either in your content, share them on social media (not recommended) and on your website's sidebar.
How Much Money Can You Make With CrakRevenue?
Good question, but as with every other affiliate program, you can make as much (or as little) as you want.
Affiliate marketing is a blessing for us all. You can get started with very little capital and make a huge income, only if you are willing to work for it.
I see no reason as to why you can't be making 2,5,10 and even 50 thousand dollars a month with CrakRevenue (or with affiliate marketing in general).
It's all about following the right steps and making sure you putting in the work to be successful.
See my guide on getting started with affiliate marketing here.
Getting Started As An Adult Industry Affiliate
Right, what do you need to get started with CrakRevenue and as an adult industry affiliate?
You need an audience:
I usually say that you are going to need a website, but in reality; you just need an audience which is looking for the stuff you are trying to sell them.
Yes, you can build a website, and it is highly recommended that you do but I have been promoting CrakRevenue through an Instagram page that I have bought with 26,000 followers and I simply promote my offers through there.
Isn't that a bit risky?
Sure, Instagram might close me down, but so far, it's working fine, and I make couple hundreds a month from CrakRevenue simply by posting Instagram stories and updates.
I have also started a site around this page too which helps me go even further with my traffic, but you just need an audience.
Whether you want to build a site, run PPC campaigns or just buy into an already existing audience (like I did), I am sure you will find a way.
See here on how to get a website up and running ready to promote CrakRevenue.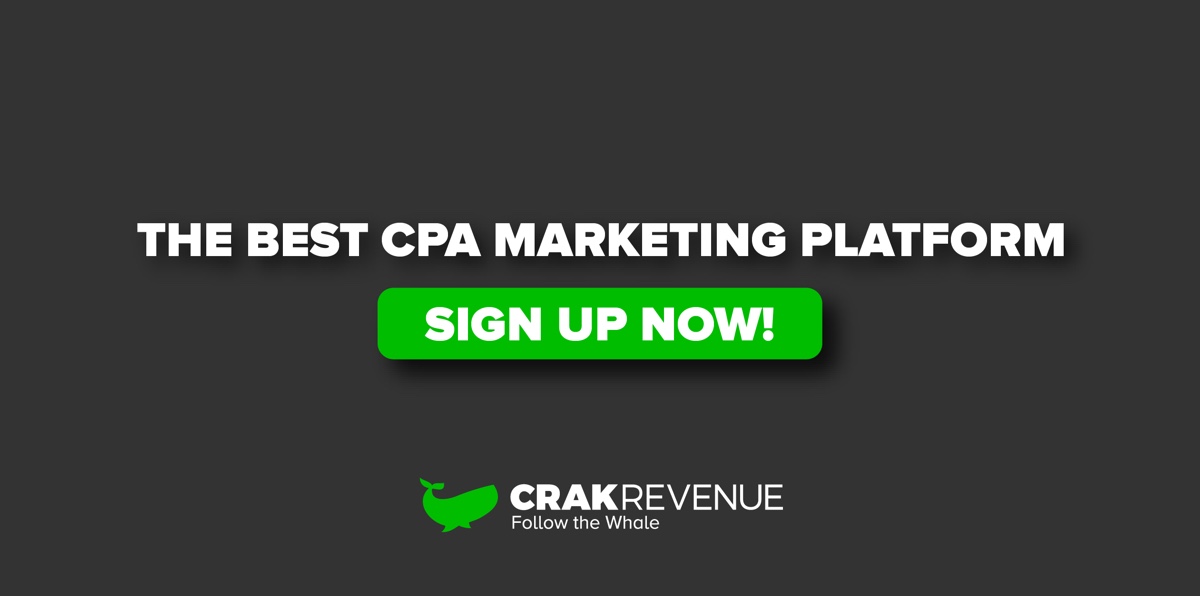 Final Thoughts
Thank you for reading my CrakRevenue review.
I know the adult industry may seem a bit shady at times, but I do believe CrakRevenue is the door you need to go through to properly be set up for success within the online adult niche.
Become a CrakRevenue affiliate here >>
There's much more to be said about CrakRevenue, (this was just a short briefing and review) so if you are genuinely interested in exploring more of this program and this industry, be sure to visit the CrakRevenue homepage.
As always, be sure to let me know if you have any question and since you're here, I'd also like to invite you to try my 10-day getting started course for new affiliates showing you how to start and run a successful affiliate marketing business.
I wish you all the best in your affiliate endeavours, whether it may be promoting CrakRevenue or not.
Talk soon.
PS: If you're looking for more adult affiliate programs, you may want to take a look at these affiliate programs:
WANT TO KNOW HOW I MAKE MONEY WITH
AFFILIATE MARKETING?
(YOU ALSO GET A 10-DAY COURSE FOR FREE WHEN YOU SIGN UP)
After signing up, you will be redirected to the course page where you need to sign up again - no credit card required, just an email will do.