Lately, I have developed a taste for reviewing online affiliate programs and networks such as the MarketHealth review I did a few days ago.
A big chunk of my day as an affiliate marketer (that spends way too much time online) is looking at affiliate offers. I come across many, and I do mean MANY affiliate programs out there that spike my interest.
Obviously, I can't write and use all of them for a variety of reasons, but every once in a while, I come across one that really sparks my interest and decide to join for the hell of it (and to maybe do a review).
Today, I decided to do my HomeTalk affiliate program review.
If your site is about DIY (do it yourself), want to start an affiliate business in the DIY niche or are just a fan of DIY in general, then let me tell you about HomeTalk and more importantly; about their affiliate program.
Name: HomeTalk Affiliate Program
Website: HomeTalk.com
Affiliate Payout: 50% on the HomeTalk commissions (not good – explained below).
Niche / Industry: Home Improvement / DIY
Final Rating: 3/5
Do I Recommend It? No really!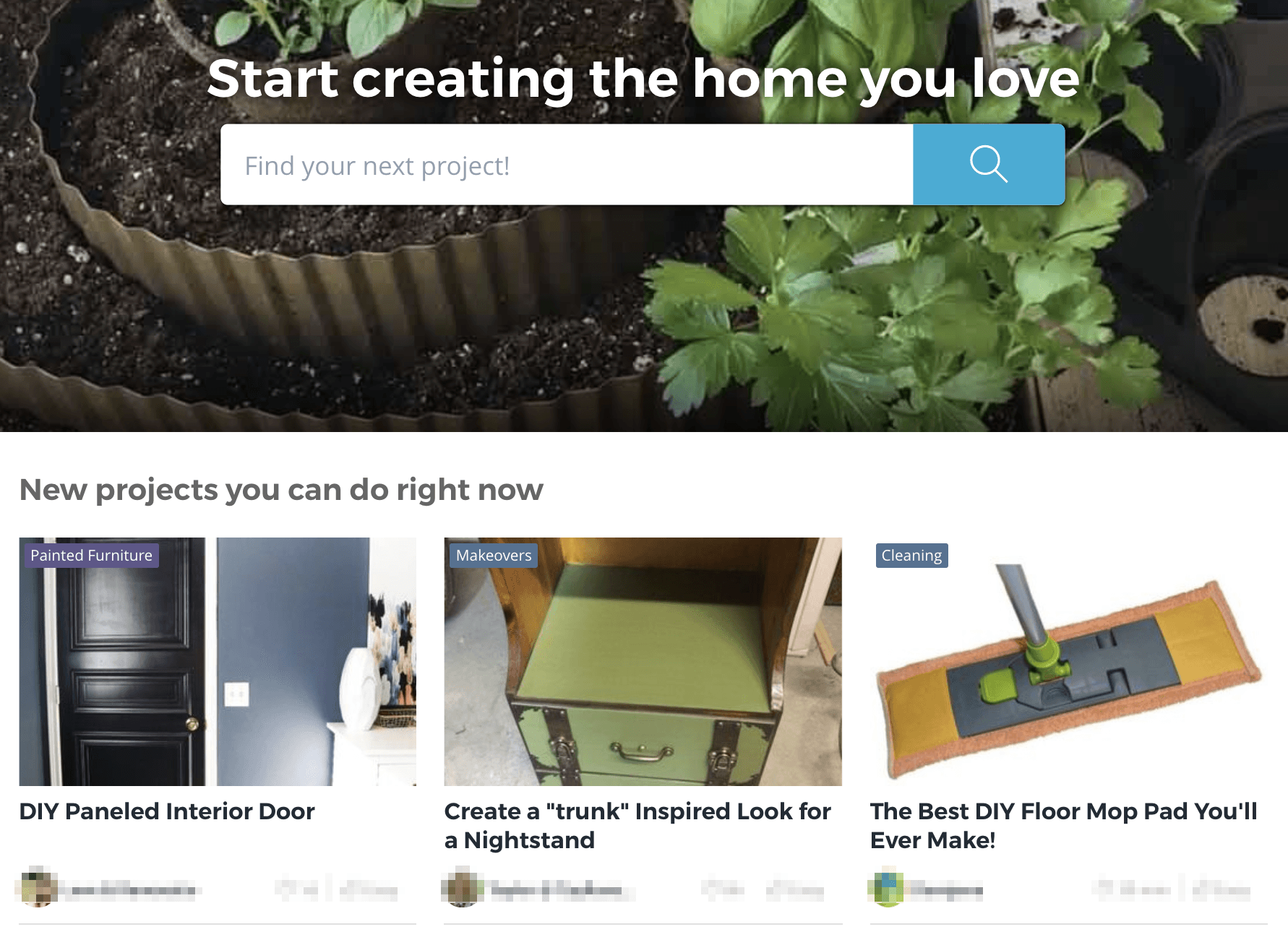 What Is HomeTalk?
HomeTalk is an online community where you will be in the company of people who just love the DIY stuff. Amongst the members, you will find homeowners, DIY enthusiasts and anything in between.
It's basically an online community where you get to share ideas on how to make your home a better living space by learning what others are doing and by sharing your ideas and learning from others.
It can also be described as the Etsy-equivalent for DIY (if that makes any sense)
The HomeTalk Affiliate Program
Ok, so HomeTalk as a site is great, but what about its affiliate program and blogger outreach? (which I will explain further below).
Can you make money as a HomeTalk affiliate and blogger?
Should you use HomeTalk or are there any other alternatives?
All will be explained in this HomeTalk affiliate program review…..
What Do You Get As A HomeTalk Affiliate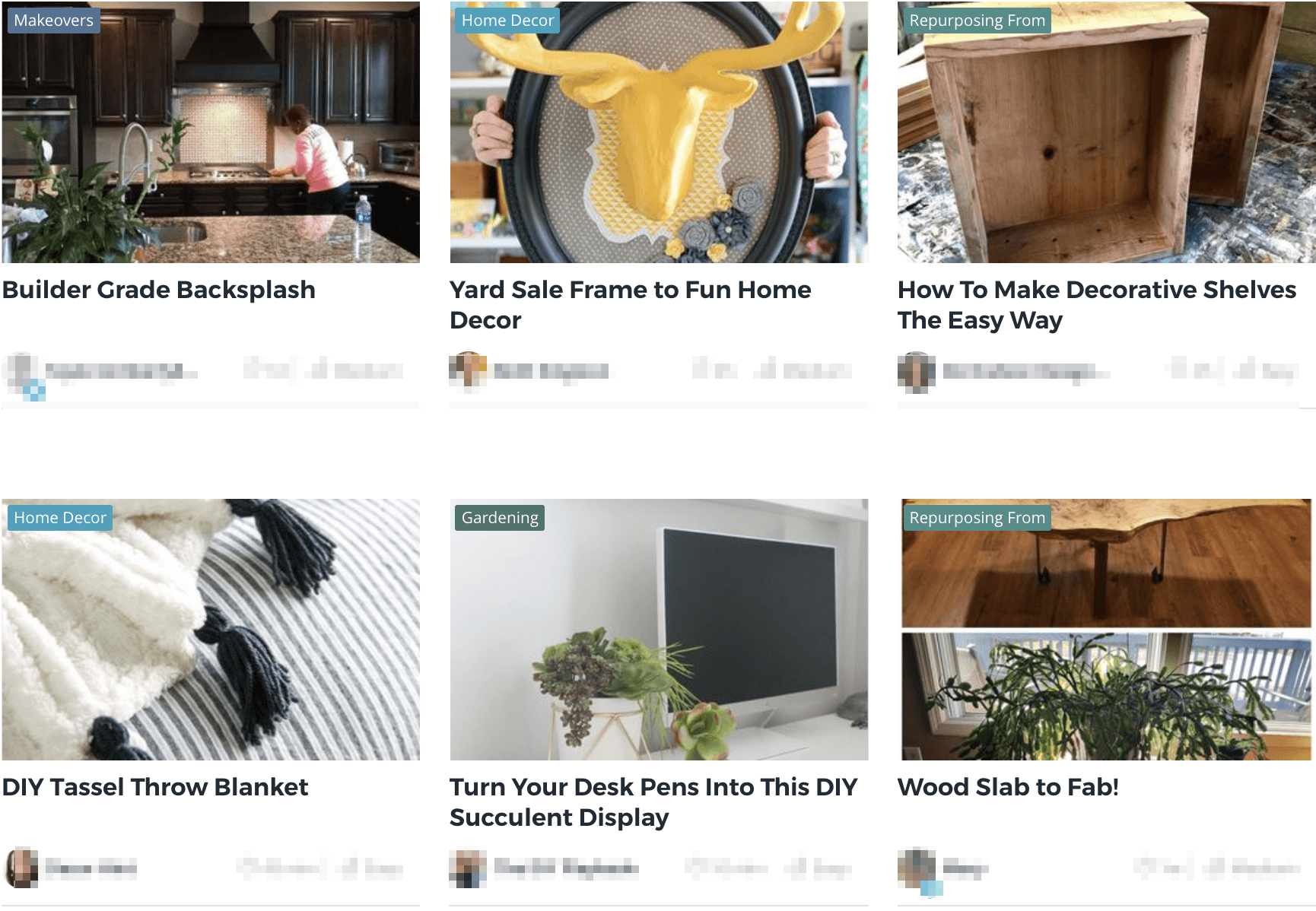 50% Of What HomeTalk Earns
This is not great, and to be quite honest, I am not so happy with HomeTalk's commission structure.
Basically, you will not be earning much as you only get 50% of the commissions earned by HomeTalk
See, HomeTalk is only a community website and they don't actually carry their own products.
However, they do have links that will allow their community of DIY-ers to purchase any supplies they need online, and they get a small kickback.
Now this is where you come in.
If you send them visitors, and they make a purchase, you get a commission off the commission of HomeTalk.
Again, not too great.
Basically, if the product sells for $100 and HomeTalk makes $10 off that, your cut out of the whole transaction is only $5.
This is very low and there are other better-paying affiliate programs out there you can use to net yourself full commissions.
One place that comes to mind is the Amazon Associates Program, but I will give you more alternatives down below.
PS: HomeTalk uses the Amazon Associates program themselves as well.
HomeTalk's Call For DIY Blogger
Not too long ago, HomeTalk issued a call for DIY bloggers what wanted to promote their website.
If you yourself are a DIY blogger, then see what this calls for here and see if you'd be interested to join but as I said, I do have better options down at the bottom so keep reading this review…
Below is a screenshot of the HomeTalk Affiliate program terms and conditions:

Home To Promote (& Make Money) As A HomeTalk Affiliate
Whether you will decide to join the HomeTalk affiliate program after reading this review, or you want to go with my alternatives below, let me give you some pointers on how to promote HomeTalk (or any other DIY affiliate program) using your blog/website.
Have a targeted audience:
DIY-ers are a passionate bunch and it also usually indicates that they are passionate people who are not afraid to spend money (golden-formula)
Be sure you are finding and bringing into your site people who love DIY and are looking for information about by doing some solid keyword research.
What this allows you to do is to target people who are looking for specific DIY information on Google.
If you manage to provide the perfect solution (and the perfect product) you are well on your way to earning money.
Use visual media as much as you can:
Also, DIY is very visually and I would advise you to spend as much time as possible document all the information you want to put out with images and maybe even a video tutorial.
Images and videos are the new KING of content and more so true for DIY.
Make sure to use visuals such as these to build a great DIY blog you can then use to promote HomeTalk or other.
Focus on Pinterest & Instagram:
Apart from SEO, given the topic, I also suggest you make an effort to establish a presence on Instagram and Pinterest.
Both links lead to my 2 guides on the 2 social platforms so be sure to take a few minutes to read all about how to promote your blog on visual-based social networks,
Learn more about affiliate marketing (and how it works):
Affiliate Marketing is not an easy thing to do. It's hard. Not that hard, but hard enough that you need to have some guidance on what you are doing.
Down below I will offer you my free affiliate marketing training course so keep reading if you are interested in learning more how to become a profitable affiliate marketer.
Is HomeTalk Legit or a Scam?
While I would not say HomeTalk is a scam, I would say that you should not be using this platform to make money.
They themselves are using Amazon Associates as their affiliate program and as explained earlier, you will be making 50% of their own Amazon commissions.
Which begs the question…
Why not become an Amazon Associate yourself?
It's very easy to do and I also have a guide showing you how to get started as an Amazon affiliate.
Again; HomeTalk is NOT a scam, but it's not worth your marketing efforts. They even admit it themselves on their FAQs page.
Any HomeTalk Alternatives?
Yes, there are many. Apart from the Amazon Associates platforms, here are some other DIY affiliate networks you can look into:
RichSoil (40% commission)
B&Q (93% commissions)
Ted's Woodworkings ($125 per sale)
Learn How To Become An Affiliate Marketer (Free Training Course)
WANT TO KNOW HOW I MAKE MONEY WITH
AFFILIATE MARKETING?
(YOU ALSO GET A 10-DAY COURSE FOR FREE WHEN YOU SIGN UP)
After signing up, you will be redirected to the course page where you need to sign up again - no credit card required, just an email will do.
Before I close off this HomeTalk affiliate program review, let me just offer you my free, #1 rated guide on how to become a successful affiliate marketer.
This is the same course that I have used to get traffic and make sales so I can personally guarantee you that it works and you should try it out (after all, the starter membership is 100% free).
In Closing
Thank you very much for reading.
I hope this review didn't disappoint you too much about the HomeTalk affiliate program. As I said, it's definitely not a scam but there are better options out there for you so keep an eye out and do not give up.
Hope all is well.
NB:
Want to see how I make money online?
Here's my latest guide
showing you everything I do to earn money with simple, easy-to-build websites.